Prices and availability are subject to change from the time and date that you print this page.
3/29/2017 7:51:00 PM
For Customer Service, please call 800.967.6696
Unlimited Furniture Delivery for
One Flat Fee
For one low flat fee per trip, we will deliver every piece of furniture in your order regardless of the number of items.
Earn $260.00 in reward dollars1 on this purchase when you use your Crate and Barrel Credit Card.
Will it fit in your space?
View Dimensions

for Davis Leather Sofa

Dimensions for

Davis Leather Sofa

Seat

Width: 67"

Depth: 21"

Height: 19"

Overall With Back Cushion

Height: 36"

Overall Dimensions

Width: 78"

Depth: 36"

Height: 30"

Arm

Width: 5"

Depth: 32"

Height: 26"
Custom Upholstery
Choose your own fabrics, finishes and details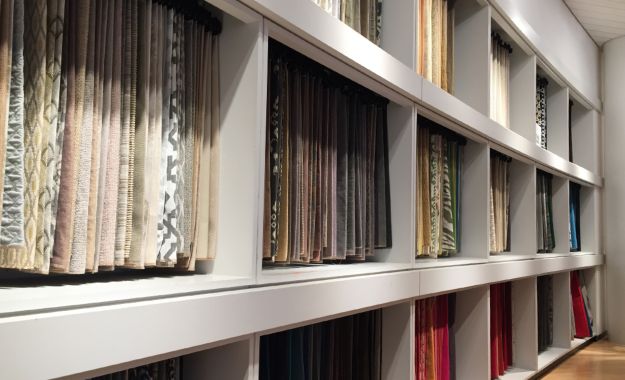 In stores only. Customize almost any upholstery frame in our collection—including sofas, chairs, recliners, benches, dining room chairs and beds—with thousands of fabrics and leathers from our fabric room. You can even give us your own special fabric to work with. Custom items are made to order and may require extra production time and cost. Visit one of our stores to create your own custom furniture.
Learn More
How does it sit?

Read what people are saying.
Our reviews are verified for authenticity. Learn More.
Keep it looking its best.
You've put a lot of care into choosing your furnishings. And with continued care at home, they should share your address for many years to come. Now for your owner's manual...
Do not leave spills unattended.
Refer to additional Care Information brochure or our website.
For indoor use only.
For soil build-up, wipe with damp cloth & dry.
Wrinkles, scarring, and color variation are inherent to leather.
Avoid direct sunlight.
Do not leave newspaper or other printed material lying on surface.
Dimensions of bench-made upholstery may vary slightly.
Vacuum and rotate cushion periodically.
Protect from heat and liquids.
Fabric Care Instructions
Clean periodically with a dry cloth to remove residual dust and prevent dirt buildup. Do not use harsh cleaners or solvents, as they can abrade the finish or topcoat off the leather. For stubborn stains and spills, use a cloth lightly dampened with warm water to blot the stain and remove it. If this does not work, mix mild soap with water, then blot to release the stain and blot again with a dry cloth (avoid scrubbing). For additional leather care, please contact a leather cleaning professional.
What you need to know.
At Crate and Barrel, we take great pride in the quality and craftsmanship of our furniture and rugs. Attention to detail in design, materials and construction is always at the forefront. We encourage you to inspect the item upon receipt. If you have a concern or believe there is a quality issue, we will work with you to correct it, in accordance with the policy below. For furniture and rug orders placed online, please call us at 800.606.6462. For orders placed through a store, please contact the store where the sale originated.
View Our Return Policy
Stock Furniture, Rugs and Rug Pads
Payment is required in full for in-stock items. For out-of-stock items, we require a 50% deposit to reserve incoming stock and full payment of the balance prior to scheduling delivery (or pickup of eligible items). You may cancel your Stock order at any time prior to delivery or pickup for a full refund.
If you are not satisfied with your Stock furniture, rug or rug pad purchase upon receipt, you must contact us within 7 days of your delivery or pickup to arrange a return. The item must be returned within 30 days of delivery or pickup.
All items will be inspected upon return. A restocking fee will apply, starting at 25% of the purchase price, for any items not returned in good condition or outside the stated time frame.
Proof of purchase is required to issue an appropriate exchange, credit or refund, as well as any taxes due to be refunded in accordance with applicable state law. Refunds will be issued in the Original Form of Tender (cash refunds are limited to $100 in store with any balance refunded as a check by mail). For your convenience, we will accept the following as proof of your purchase:
Original Paper Receipt
Gift Receipt
eReceipt
Original Packing Slip
Gift Packing Slip
Order Number
Gift Registry Number
We can also verify proof of purchase by looking up your original receipt using your Crate and Barrel Credit Card or major credit card used at the time of purchase, or the email address used to receive an eReceipt.
Stock Plus Furniture, Custom Furniture and Custom Rugs
These special-order items are made to your individual specifications; therefore, we cannot accept returns or exchanges.
Stock Plus furniture can be purchased online; visit a Furniture Collection store for Custom fabric, finish and cushion options (prices vary based on selection).
We require a 50% deposit for all Stock Plus and Custom order merchandise. The balance must be paid in full prior to scheduling delivery (or pickup of eligible items).
Once you place your Stock Plus or Custom order, you have 72 hours to change or cancel. After 72 hours, your 50% deposit is nonrefundable. The 72-hour time frame begins as soon as you place your order in a store; for online orders, the 72-hour time frame begins once you confirm your fabric selection with a Customer Service representative.
For Stock Plus and Custom orders canceled within 72 hours, an appropriate exchange, credit or refund will be issued, as well as any taxes due to be refunded in accordance with applicable state law. Refunds will be issued in the Original Form of Tender (cash refunds are limited to $100 in store with any balance refunded as a check by mail).
If a Stock Plus or Custom item arrives with a manufacturing defect or damage caused during transit, we will repair or replace the defective or damaged area. If that is not possible, we will arrange an exchange. We reserve the right to determine the best course of action.
More about returns and exchanges