 Amy Nichols & Dylan Leon
Wedding
Event Date:

October 6, 2017
Registry No. 5616978
Items

most loved

by the registrant(s)
Flatware
(2)
Wine
(3)
Drinkware
(5)
Cocktail
(2)
Entertaining
(7)
Cookware
(6)
Baking/Ovenware
(9)
Kitchen Storage
(10)
Tools and Prep
(10)
Kitchen
(2)
Electrics
(2)
Cutlery
(1)
Bed/Bath
(4)
No Longer Available Online
(1)
Gift Cards Welcome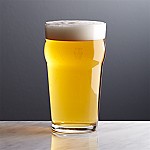 Pint Glass Tumbler with Crown
SKU 480428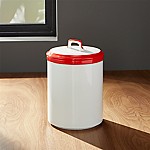 Baker Red and White Kitchen Canister Small
SKU 666875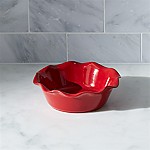 Red Ruffled Individual Pie Dish
SKU 649536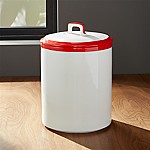 Baker Red and White Kitchen Canister Medium
SKU 666914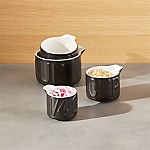 Metro Black Measuring Cups, Set of 4
SKU 198778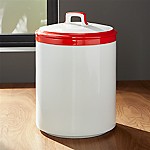 Baker Red and White Kitchen Canister Large
SKU 666994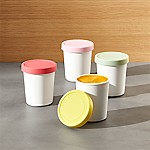 Mini Ice Cream Tubs Set of Four
SKU 200178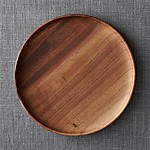 Tondo 12" Round Platter
SKU 535141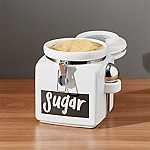 Small Clamp Canister with Chalkboard
SKU 221093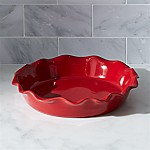 Red Ruffled 9" Pie Dish
SKU 649522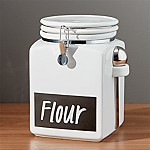 Large Clamp Canister with Chalkboard
SKU 221476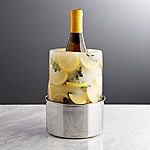 Ice Mold/Wine Bottle Chiller
SKU 556434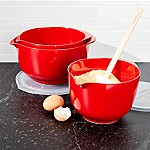 Rosti Luna Red Melamine Mixing Bowls with Lids Set
SKU 315499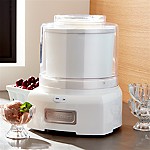 Cuisinart ® Ice Cream/Frozen Yogurt Maker
SKU 676864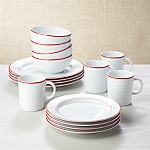 Roulette Red Band 16-Piece Dinnerware Set
SKU 202992
No Longer Available Online
(1)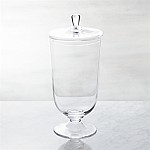 Anastasia Large Covered Jar
SKU 552834
information about your registry product
No longer available online, check in-store availability or call a store to have it shipped.
Check store pickup options
Being Discontinued
(3)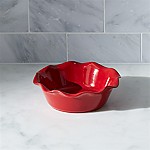 Red Ruffled Individual Pie Dish
SKU 649536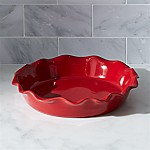 Red Ruffled 9" Pie Dish
SKU 649522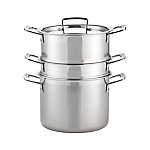 Le Creuset ® 5.25 qt. Stainless Steel Multipot
SKU 242342
information about your registry product
Online Only
Order Now. Quantities are limited.
Ships Free
Back to Top