 Brianna Bushner & John Klamer
Wedding
Event Date:

September 2, 2017
Registry No. 5653904
Items

most loved

by the registrant(s)
Dinnerware
(6)
Flatware
(1)
Table Linens
(1)
Drinkware
(3)
Cocktail
(1)
Entertaining
(5)
Cookware
(5)
Baking/Ovenware
(4)
Kitchen Storage
(9)
Tools and Prep
(13)
Kitchen
(2)
Electrics
(1)
Cutlery
(2)
Accessories
(1)
Bed/Bath
(4)
No Longer Available Online
(2)
Gift Cards Welcome
Glass 2.75" Bowl
SKU 329770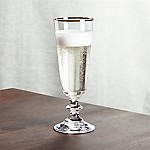 French Champagne Glass with Gold Rim
SKU 434597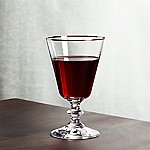 French Wine Glass with Gold Rim
SKU 434710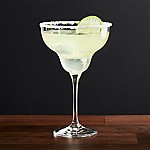 Glory Margarita Glass
SKU 193453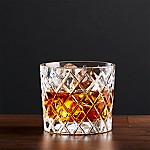 Hatch Rocks Glass
SKU 215436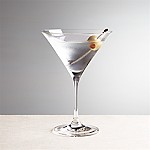 Viv Martini Glass
SKU 240745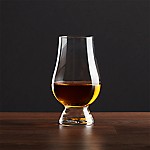 The Glencairn Whiskey Glass
SKU 330442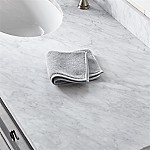 Turkish Cotton 800-Gram Grey Washcloth
SKU 335840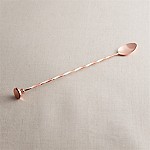 Copper Bar Spoon with Muddler
SKU 677687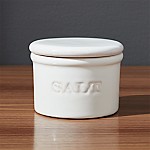 Ceramic Salt Cellar
SKU 388132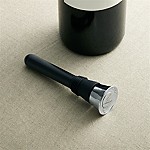 Rabbit ® Wine Preserving Stopper
SKU 114517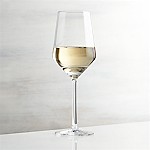 Tour White Wine Glass
SKU 583459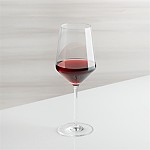 Tour Red Wine Glass
SKU 677446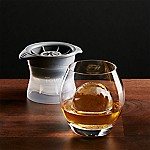 Tovolo Sphere Ice Molds, Set of 2
SKU 606880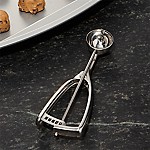 Cookie Dough Scoop
SKU 252908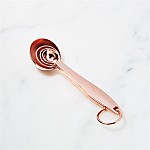 Copper Measuring Spoons, Set of 4
SKU 645360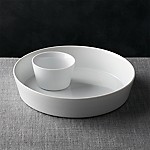 2-Piece Chip and Dip Set
SKU 613642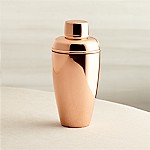 Stainless Steel Cocktail Shaker with Copper Finish
SKU 208113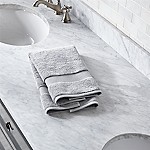 Turkish Cotton 800-Gram Grey Hand Towel
SKU 335864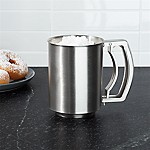 3-Cup Flour Sifter
SKU 628174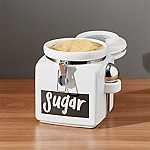 Small Clamp Canister with Chalkboard
SKU 221093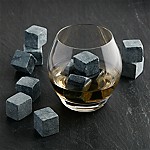 Small Whiskey Rocks, Set of 12
SKU 135377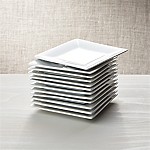 Boxed 6" Appetizer Plates, Set of 12
SKU 622573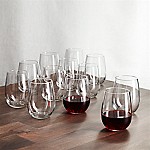 Stemless Wine Glasses 17 oz., Set of 12
SKU 643037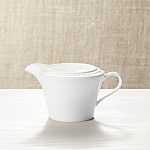 White Pearl Creamer
SKU 398101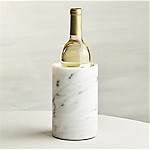 French Kitchen Marble Wine Cooler
SKU 452581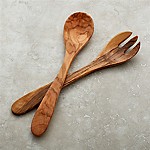 Olivewood 2-Piece Salad Serving Set
SKU 517585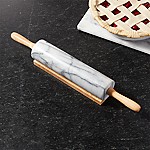 French Kitchen Marble Rolling Pin with Stand
SKU 141348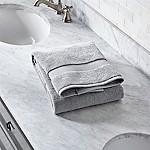 Turkish Cotton 800-Gram Grey Bath Towel
SKU 335876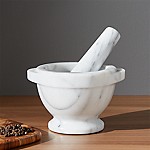 French Kitchen Marble Mortar and Pestle
SKU 347213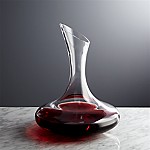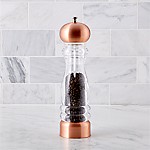 Copper Pepper Mill
SKU 317970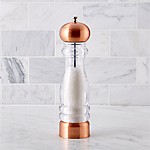 Copper Salt Mill
SKU 279862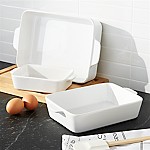 White Potluck Baking Dishes Set of Three
SKU 181363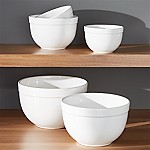 Nesting Mixing Bowl Set 5-Piece, 5.5"-9.75"
SKU 203762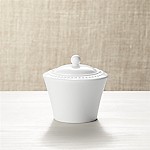 White Pearl Sugar Bowl with Lid
SKU 397938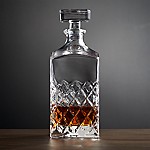 Hatch Decanter
SKU 669363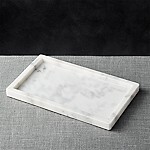 French Kitchen Marble Rectangle Tray
SKU 664918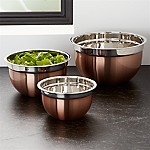 Copper Mixing Bowl Set of Three
SKU 646460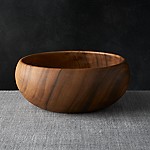 Tondo 10.5" Bowl
SKU 534706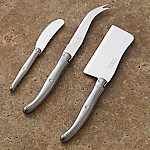 Laguiole ® Cheese Knife 3-Piece Set
SKU 240494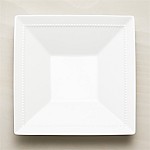 White Pearl Square Server
SKU 169994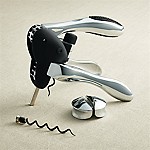 Rabbit ® Wine Opener 3-Piece Set
SKU 602324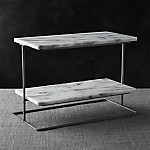 French Kitchen Marble 2-Tier Server
SKU 200067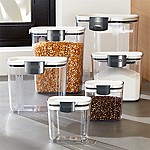 Progressive ® ProKeepers, Set of 6
SKU 203433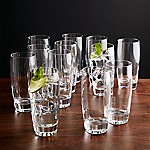 Otis Highball Glasses, Set of 12
SKU 528197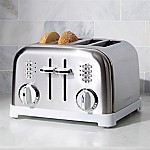 Cuisinart ® Classic 4-Slice White/Brushed Stainless Steel Toaster
SKU 678301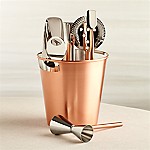 Bar Tool Set Copper
SKU 192253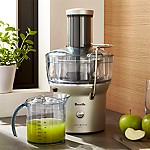 Breville Juice Fountain ® Compact
SKU 393878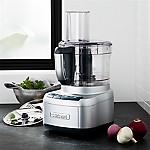 Cuisinart ® 8-Cup Food Processor
SKU 234340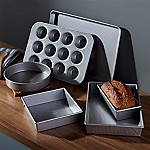 USA Pan Pro Line 6-Piece Bakeware Set
SKU 246530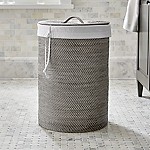 Sedona Grey Hamper with Liner
SKU 686653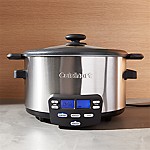 Cuisinart ® 4 qt. 3-in-1 Cook Central Multicooker
SKU 633113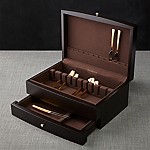 Beaumont Flatware Storage Box
SKU 329157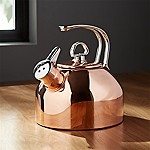 Chantal ® Classic Copper Tea Kettle
SKU 629532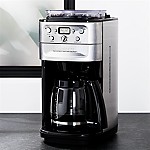 Cuisinart ® Grind and Brew 12 Cup Coffee Maker
SKU 557148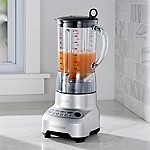 Breville ® Hemisphere Blender
SKU 299030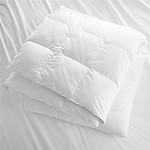 Classic Heavyweight Down King Duvet Insert
SKU 677425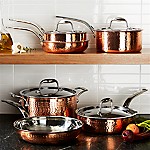 Lagostina Martellata Hammered Copper 10-Piece Cookware Set
SKU 644062
No Longer Available Online
(2)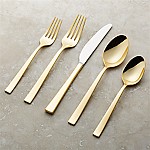 Emory Gold 5-Piece Flatware Place Setting
SKU 448371
information about your registry product
No longer available online.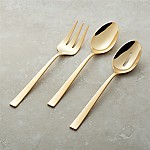 Emory Gold 3-Piece Serving Set
SKU 448668
information about your registry product
No longer available online.
Being Discontinued
(3)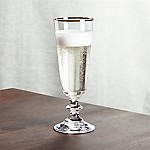 French Champagne Glass with Gold Rim
SKU 434597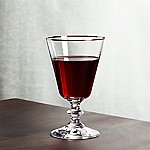 French Wine Glass with Gold Rim
SKU 434710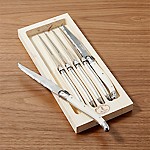 Laguiole ® Ivory Steak Knives, Set of 6
SKU 642200
Back to Top