 Carol Erickson & Andrew Bates
Wedding
Event Date:

June 3, 2017
Registry No. 5560173
Items

most loved

by the registrant(s)
Entertaining
(3)
Cookware
(3)
Baking/Ovenware
(4)
Tools and Prep
(6)
Kitchen
(2)
Accessories
(4)
No Longer Available Online
(2)
Gift Cards Welcome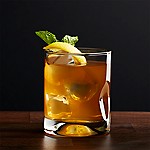 Impressions Double Old-Fashioned Glass
SKU 310999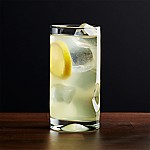 Impressions Cooler Glass
SKU 310980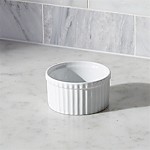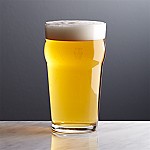 Pint Glass Tumbler with Crown
SKU 480428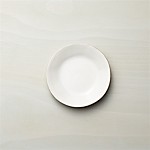 Marin White Appetizer Plate
SKU 141562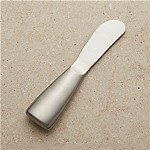 Flat Handle Spreader
SKU 360204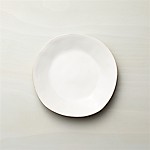 Marin White Salad Plate
SKU 141405
Marin White Bowl
SKU 141413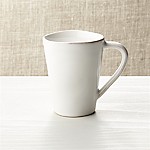 Marin White Mug
SKU 141430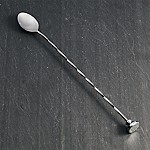 Bar Spoon with Muddler
SKU 214336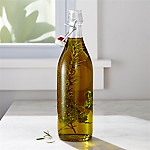 Airtight Glass Bottle
SKU 216669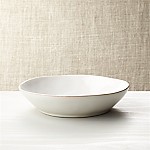 Marin White Pasta-Low Bowl
SKU 141499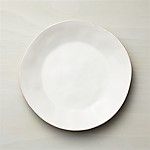 Marin White Dinner Plate
SKU 141383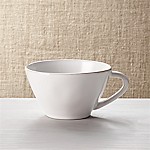 Marin White Jumbo Mug
SKU 673659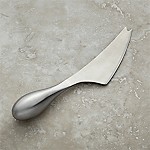 Gorge Soft Cheese Knife
SKU 676103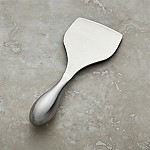 Gorge Wedge Cheese Knife
SKU 676110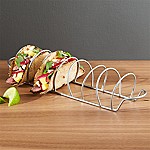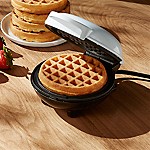 Dash ® White Mini Waffle Maker
SKU 532566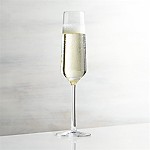 Tour Champagne Glass
SKU 549609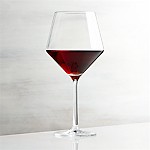 Tour Red Wine Glass
SKU 583394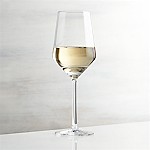 Tour White Wine Glass
SKU 583459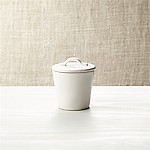 Marin White Sugar Bowl with Lid
SKU 308501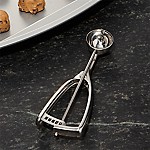 Cookie Dough Scoop
SKU 252908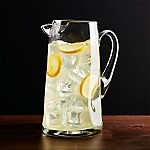 Impressions Pitcher
SKU 216704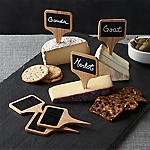 Chalkboard Cheese Markers, Set of 6
SKU 350236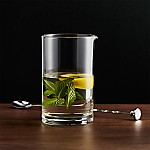 Cocktail Mixing Glass
SKU 435895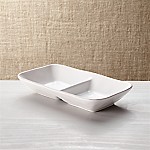 Marin White Divided Server
SKU 673678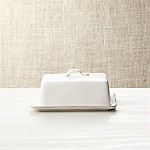 Marin White Covered Butter Dish
SKU 211107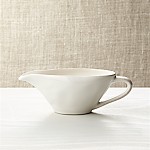 Marin White Gravy Boat
SKU 308609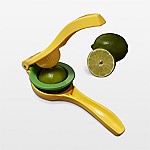 Dual Citrus Squeezer
SKU 258663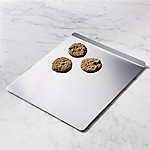 Insulated Cookie Sheet
SKU 409467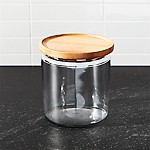 Montana 64 oz. Acacia and Glass Jar
SKU 556327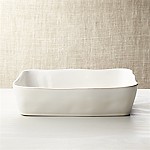 Marin White 12"x8.5" Baking Dish
SKU 538526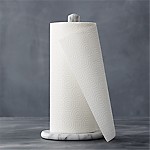 French Kitchen Marble Paper Towel Holder
SKU 520241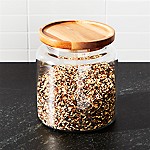 Montana 96 oz. Acacia and Glass Jar
SKU 556440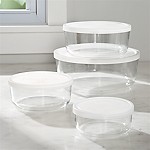 4-Piece Round Storage Bowl Set
SKU 588563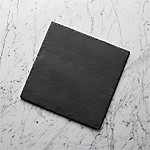 Slate 12"x12" Cheese Board
SKU 215980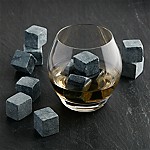 Small Whiskey Rocks, Set of 12
SKU 135377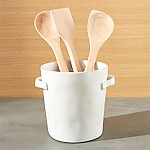 Marin White Utensil Holder with Handles
SKU 667338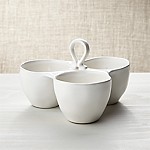 Marin White 3-Part Server
SKU 547713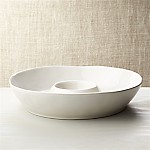 Marin White Chip and Dip
SKU 141537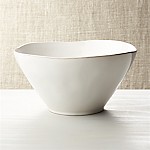 Marin White Small Serving Bowl
SKU 141464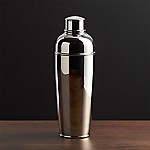 Easton Stainless Steel Cocktail Shaker
SKU 498527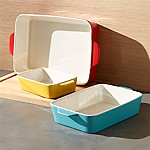 Potluck Baking Dishes, Set of 3
SKU 353983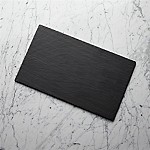 Slate 20"x12" Cheese Board
SKU 215965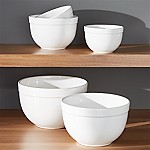 Nesting Mixing Bowl Set 5-Piece, 5.5"-9.75"
SKU 203762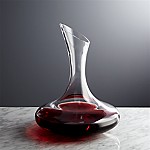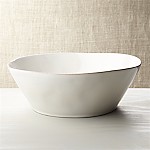 Marin White Large Serving Bowl
SKU 210980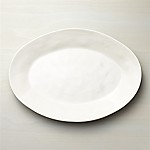 Marin White Large Oval Serving Platter
SKU 156887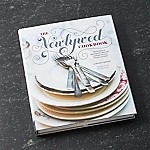 The Newlywed Cookbook
SKU 402699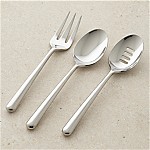 Charlotte 3-Piece Serving Set
SKU 265759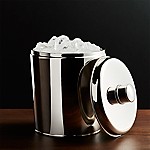 Easton Double-Walled Stainless Steel Ice Bucket
SKU 498539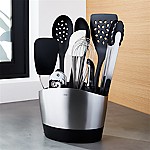 OXO ® 10-Piece Holder with Tools Set
SKU 340650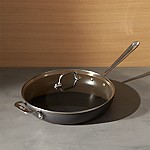 All-Clad ® HA1 Hard-Anodized Non-Stick 12" Fry Pan with Lid
SKU 106160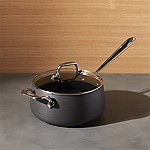 All-Clad ® HA1 Hard-Anodized Non-Stick 3.5-Qt. Sauce Pan
SKU 643340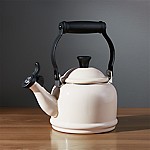 Le Creuset ® 1.25-Qt. Demi Cream Tea Kettle
SKU 558767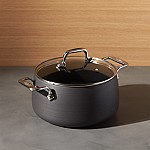 All-Clad ® HA Hard-Anodized Non-Stick 4-Qt. Soup Pot with Lid
SKU 643326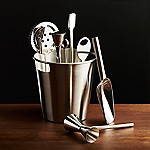 Bar Tool Set Silver
SKU 682269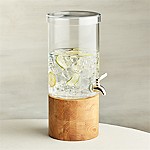 Refreshment Drink Dispenser
SKU 109839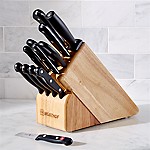 Wüsthof ® Gourmet 12-Piece Knife Set
SKU 145770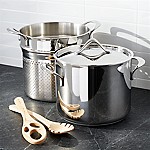 Lagostina Heritage Pasta Pot
SKU 199277
No Longer Available Online
(2)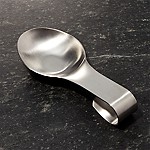 Stainless Steel Spoon Rest
SKU 185760
information about your registry product
No longer available online, check in-store availability or call a store to have it shipped.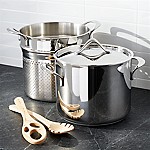 Lagostina Heritage Pasta Pot
SKU 199277
Being Discontinued
(2)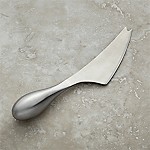 Gorge Soft Cheese Knife
SKU 676103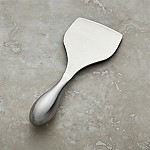 Gorge Wedge Cheese Knife
SKU 676110
Back to Top