 Jericca Ballard & Jonathan Held
Wedding
Event Date:

September 23, 2017
Registry No. 5698774
Items

most loved

by the registrant(s)
Flatware
(3)
Entertaining
(1)
Cookware
(5)
Tools and Prep
(8)
Kitchen
(2)
Electrics
(1)
Cutlery
(1)
No Longer Available Online
(3)
Gift Cards Welcome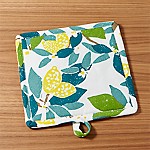 Lemon Tree Pot Holder
SKU 275628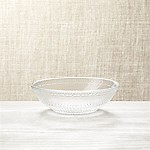 Gemma 6" Small Bowl
SKU 331915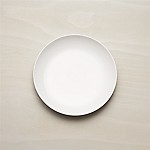 Essential Salad Plate
SKU 256765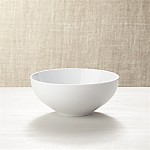 Essential 7" Bowl
SKU 256854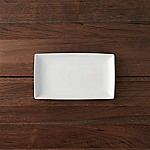 Rectangular 10"x5.75" Plate
SKU 406442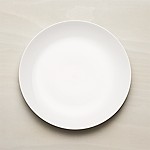 Essential Dinner Plate
SKU 577131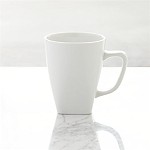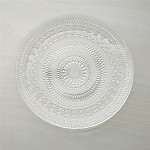 Gemma Dinner Plate
SKU 551984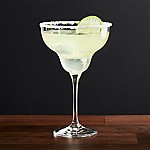 Glory Margarita Glass
SKU 193453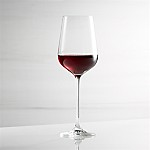 Hip 19 Oz Red Wine
SKU 308402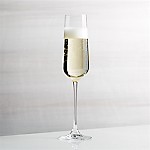 Hip Champagne Glass
SKU 308416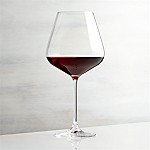 Hip Red Wine Glass
SKU 477338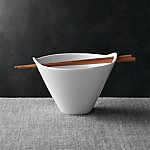 6.5" Kai Noodle Bowl with Chopsticks
SKU 428772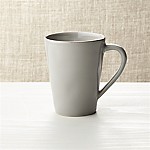 Marin Grey Mug
SKU 443978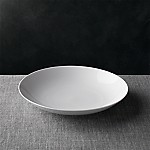 Essential 11.75" Coupe Bowl
SKU 334561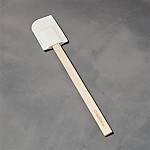 Silicone Spatula
SKU 593080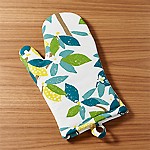 Lemon Tree Oven Mitt
SKU 275529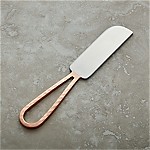 Beck Copper Hard Cheese Knife
SKU 447785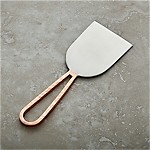 Beck Copper Wedge Cheese Knife
SKU 447967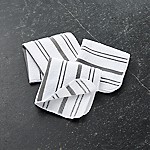 Grey Scrub Cloths, Set of 3
SKU 662628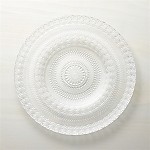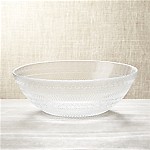 Gemma 12" Serving Bowl
SKU 331876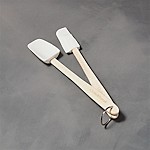 2-Piece Mini Silicone Spatula-Spoon Set
SKU 593102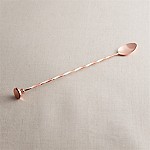 Copper Bar Spoon with Muddler
SKU 677687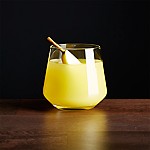 Tour Punch Cup
SKU 314322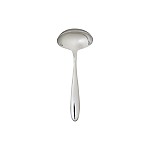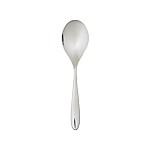 Buffet Serving Spoon
SKU 237515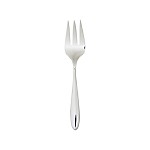 Buffet Serving Fork
SKU 237566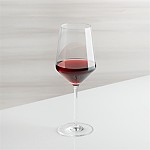 Tour Red Wine Glass
SKU 677446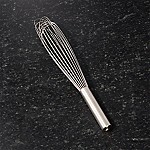 Large Metal Handled Whisk
SKU 182322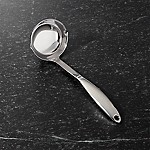 Stainless Steel Double Spout Ladle
SKU 641439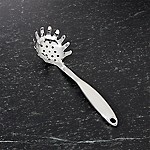 Stainless Steel Pasta Spoon
SKU 648741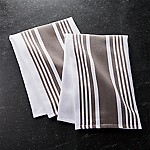 Cuisine Stripe Grey Dish Towels, Set of 2
SKU 197189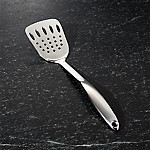 Stainless Steel Spatula
SKU 336386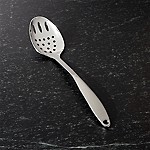 Stainless Steel Slotted Spoon
SKU 336491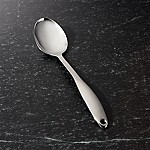 Stainless Steel Spoon
SKU 336505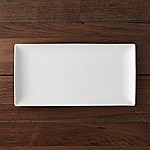 Rectangle 15"x7.75" Platter
SKU 186023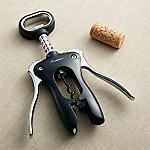 Rabbit ® Winged Corkscrew
SKU 114540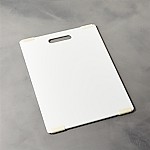 Jelli ® White Nonslip Reversible 11"x14.5" Cutting Board
SKU 312246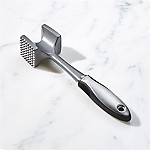 OXO ® Meat Tenderizer
SKU 444815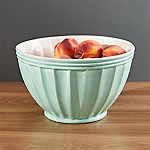 Kitchenette Pistachio Large Mixing Bowl
SKU 205210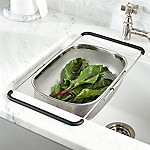 Over-The-Sink Mesh Colander
SKU 604461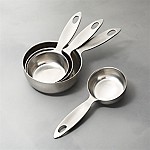 Stainless Steel Measuring Cups, Set of 4
SKU 668680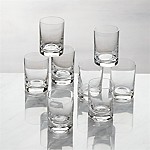 Bitty Bite Tall Glasses, Set of 8
SKU 293027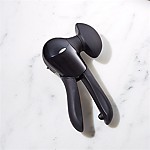 OXO ® Smooth-Edge Can Opener
SKU 626349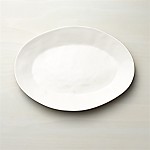 Marin White Small Oval Serving Platter
SKU 141448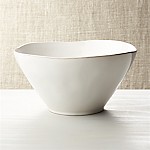 Marin White Small Serving Bowl
SKU 141464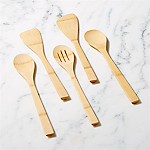 5-Piece Organic Bamboo Utensil Set
SKU 291555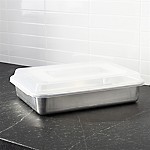 Nordic Ware ® Bake and Store 13"x9" Pan
SKU 409416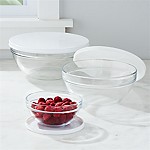 Lidded Glass Bowls, Set of 3
SKU 391120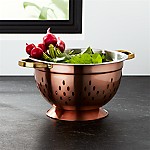 Copper Colander
SKU 450315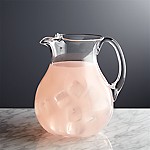 Cha Cha Pitcher
SKU 543276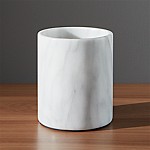 French Kitchen Marble Utensil Holder
SKU 386081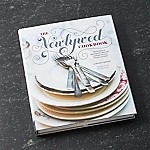 The Newlywed Cookbook
SKU 402699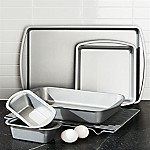 6-Piece Baking Set
SKU 409009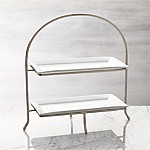 Cambridge 2-Tier Server with Plates
SKU 447625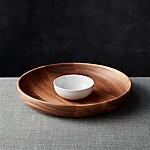 Tondo Chip and Dip
SKU 674682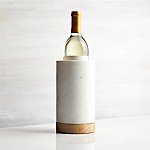 Wood Marble Wine Cooler
SKU 677465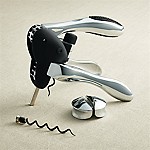 Rabbit ® Wine Opener 3-Piece Set
SKU 602324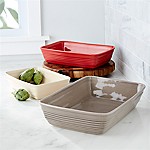 Ravenna Baking Dishes, Set of 3
SKU 314766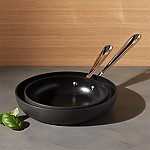 All-Clad ® HA1 Hard-Anodized Non-Stick Fry Pans, Set of 2
SKU 643306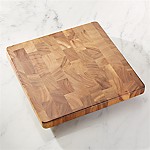 Square End Grain Cutting Board
SKU 628085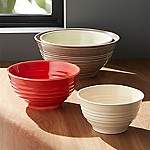 Ravenna Ceramic Bowls, Set of 4
SKU 650616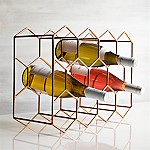 11-Bottle Wine Rack Copper
SKU 677781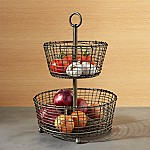 Bendt 2-Tier Iron Fruit Basket
SKU 172510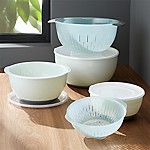 9-Piece OXO ® Nesting Bowls and Colanders and Lids Set
SKU 102358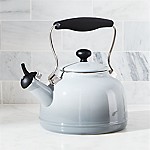 Chantal ® Vintage Grey Steel Enamel Tea Kettle
SKU 394670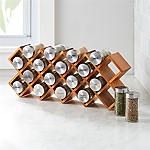 18-Jar Acacia Wood Spice Rack
SKU 655680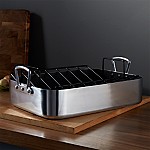 Large Non-Stick Roaster
SKU 439118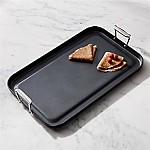 All-Clad ® Grande Double Griddle
SKU 199131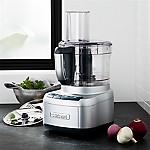 Cuisinart ® 8-Cup Food Processor
SKU 234340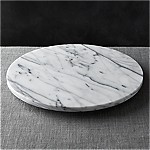 French Kitchen Marble Lazy Susan
SKU 267718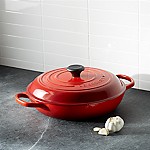 Le Creuset ® Signature 3.75 qt. Cerise Red Everyday Pan
SKU 213635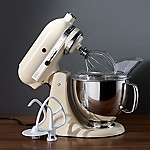 KitchenAid ® Artisan Almond Cream Stand Mixer
SKU 530611
No Longer Available Online
(3)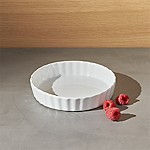 Crème Brûlée Dish
SKU 336394
information about your registry product
No longer available online, check in-store availability or call a store to have it shipped.
Check store pickup options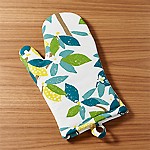 Lemon Tree Oven Mitt
SKU 275529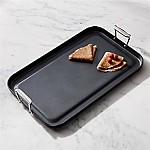 All-Clad ® Grande Double Griddle
SKU 199131
Being Discontinued
(2)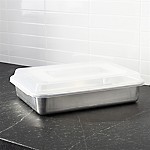 Nordic Ware ® Bake and Store 13"x9" Pan
SKU 409416
Vitamix ® 750 Heritage Professional Blender
SKU 573842
information about your registry product
Order Now. Quantities are limited.
Back to Top