A Charming Neutral Nursery
April 25, 2018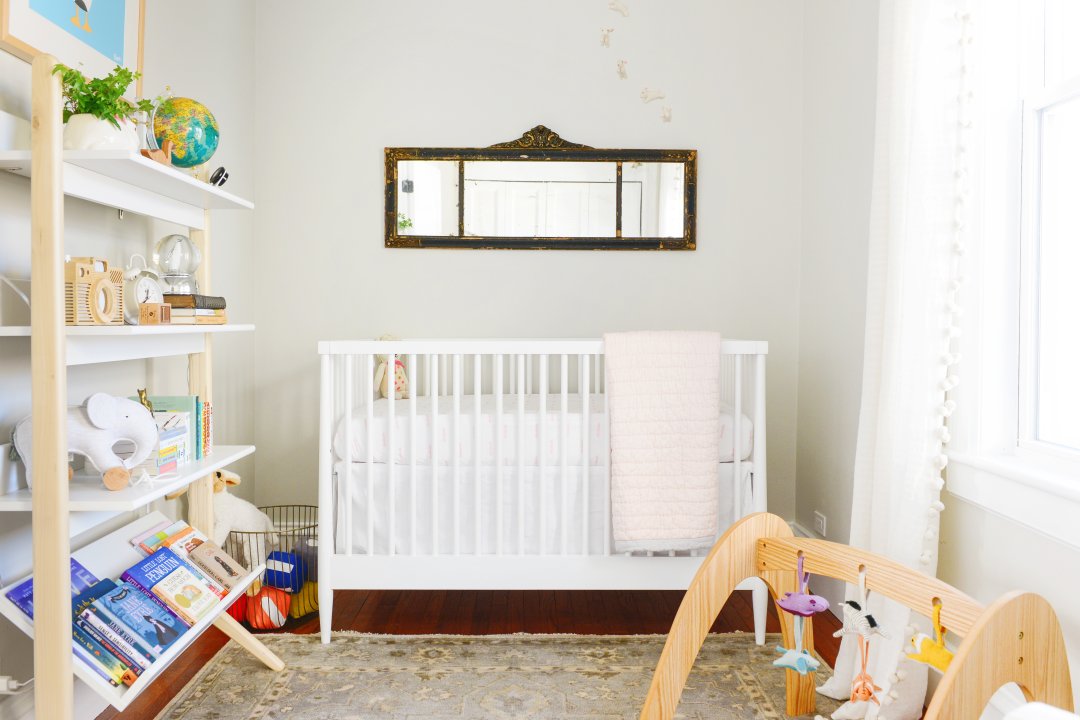 This January, Scott and I welcomed our sweet baby Lucy into the world! Lucy's nursery is located close to our bedroom, but it's also the smallest room in our home, making the layout a challenge. Like most bedrooms in an old Chicago home, the room is skinny but long, and it forced us to get creative. In order to keep this little room from feeling overwhelming, we opted to keep the color scheme neutral, soft and cozy. We joked that we wanted the room to be a place of respite from our busy days. We wanted it to feel like a hug.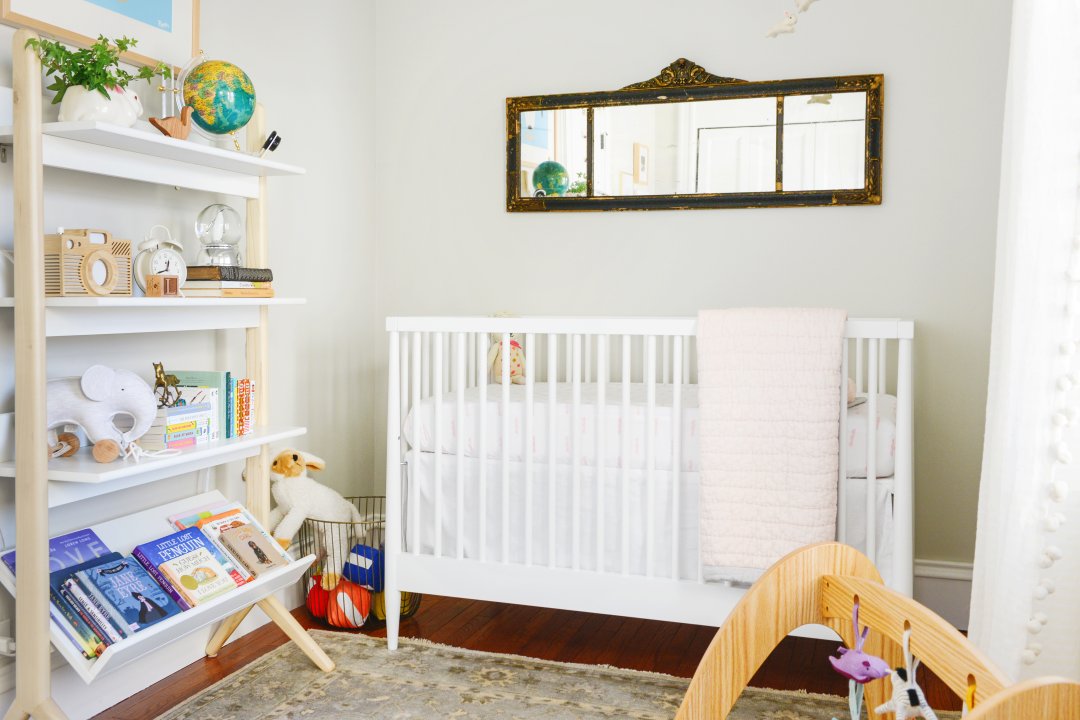 To lay the groundwork, we started by rolling out the plush Nola rug, which has the softest shades of creams and blues throughout. From there, we decided on a crib, and we worked the room layout around that. The Hampshire crib has clean lines, and we like that it can be converted into a toddler bed down the road! After adding the mattress (that can also 'flip' to accommodate a baby or a toddler), we opted for a clean, white linen crib skirt and a fitted sheet of pink clouds. A soft and reversible pink-to-gray quilt completes the look.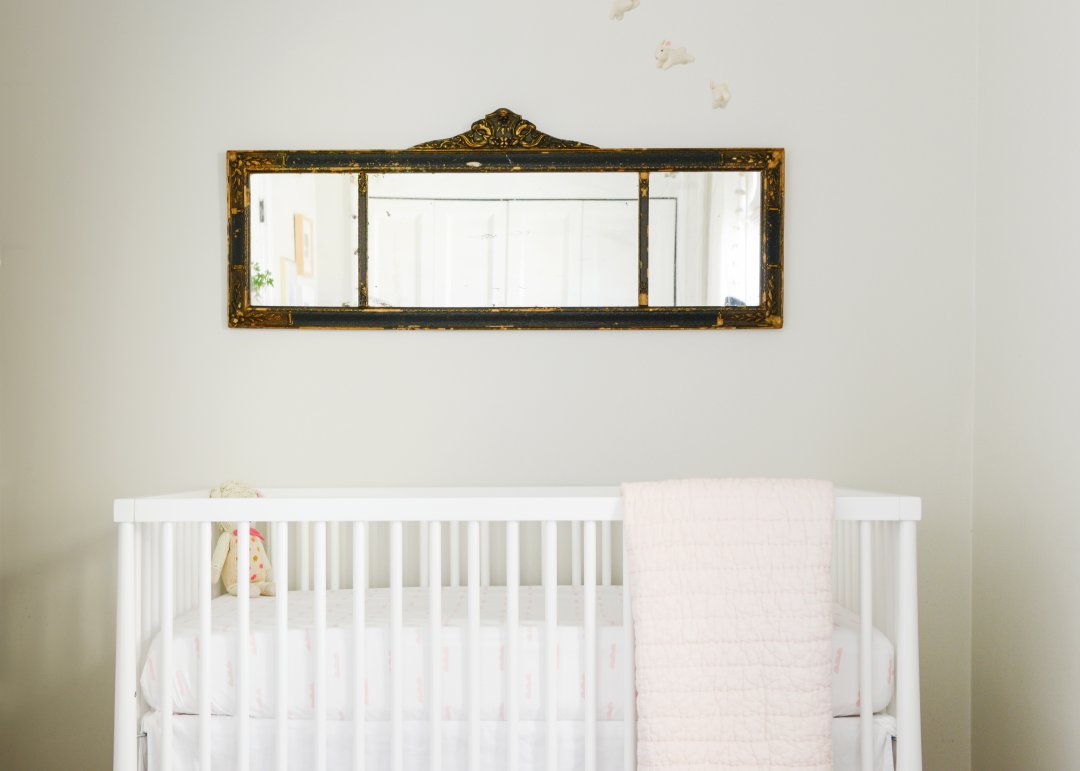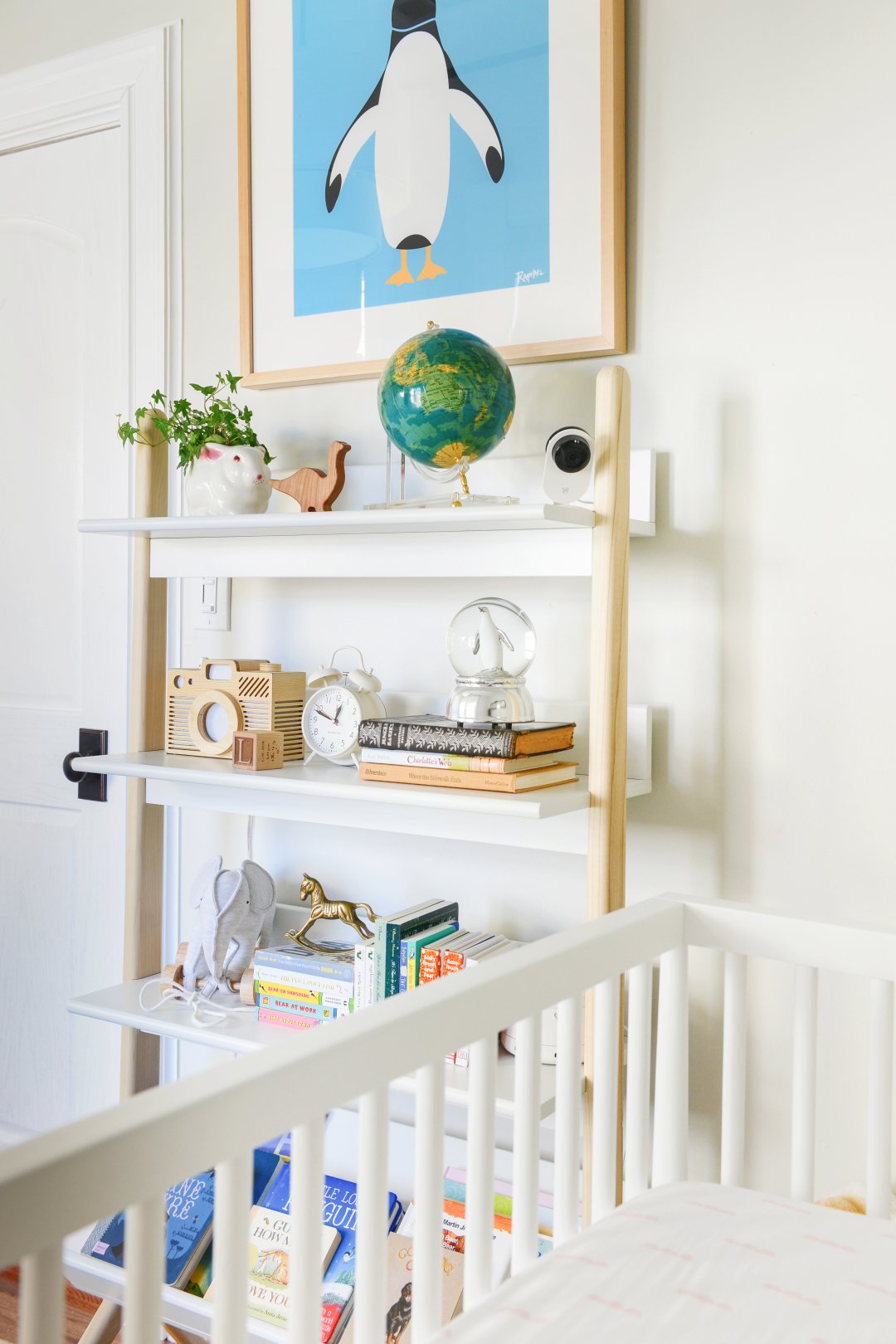 The crib sits along the short wall, and we had just enough space next to it to add a vertical bookshelf. Scott and I have long loved the simplicity of the white and birch Danish Modern bookcase, and we couldn't wait to include it in Lucy's nursery! Included with the bookcase is a smart tip restraint kit, which holds it securely to the wall.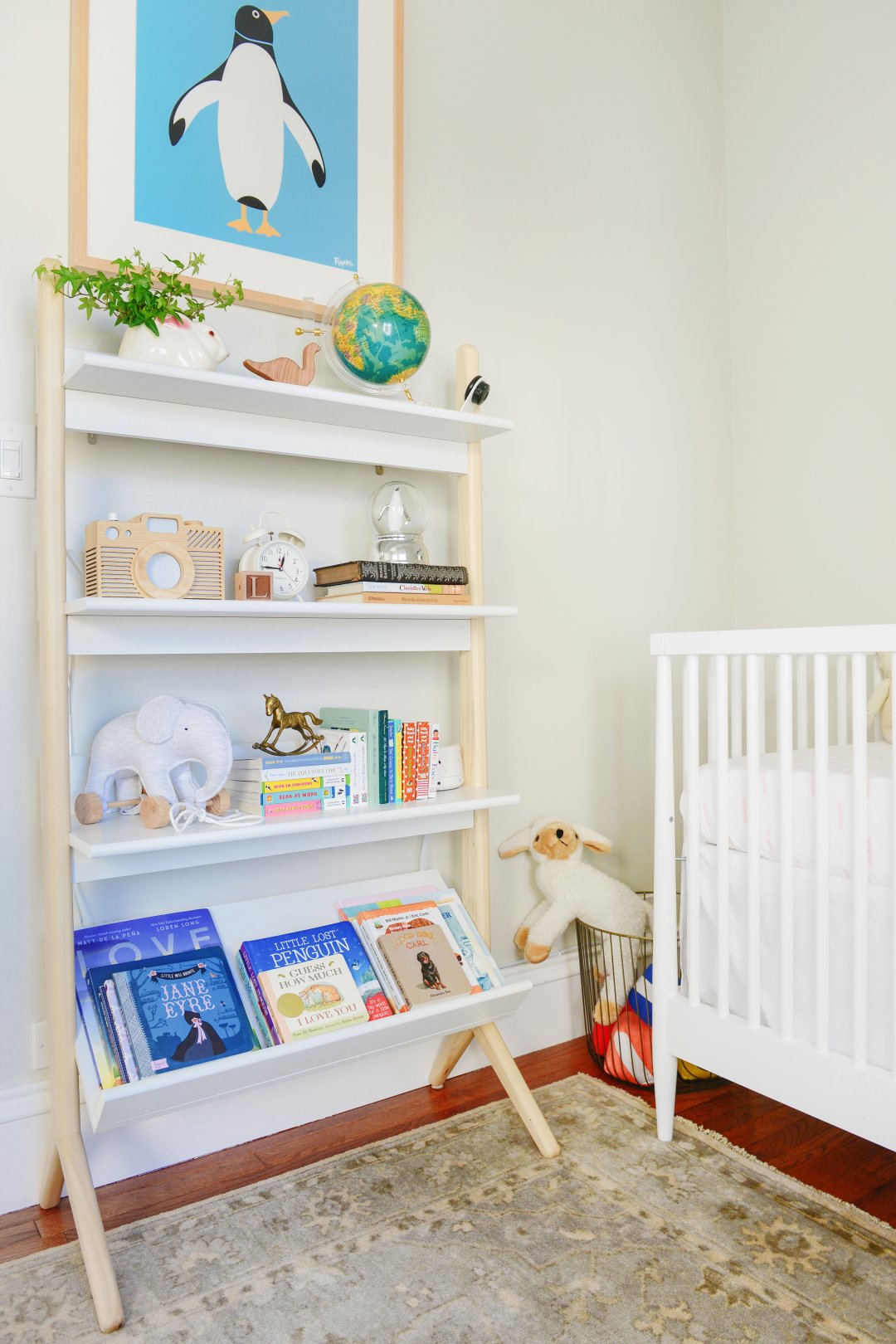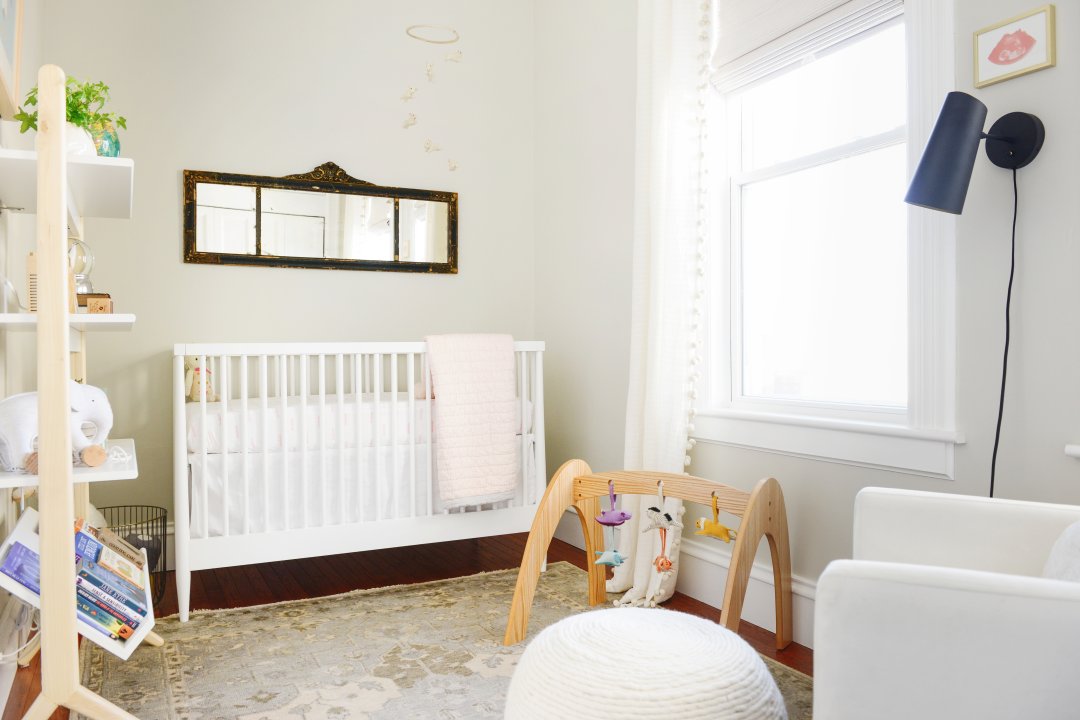 We realize that Lucy's bookshelf will only look this clean while she's tiny, so we couldn't resist filling the shelves with neatly stacked books, toys, and special mementos while we could. We tucked the cutest camera nightlight alongside a vintage snow globe and a brass rocking horse (found at the flea market). My favorite part? It makes the most satisfying click! when it's turned on and off by pushing the shutter release.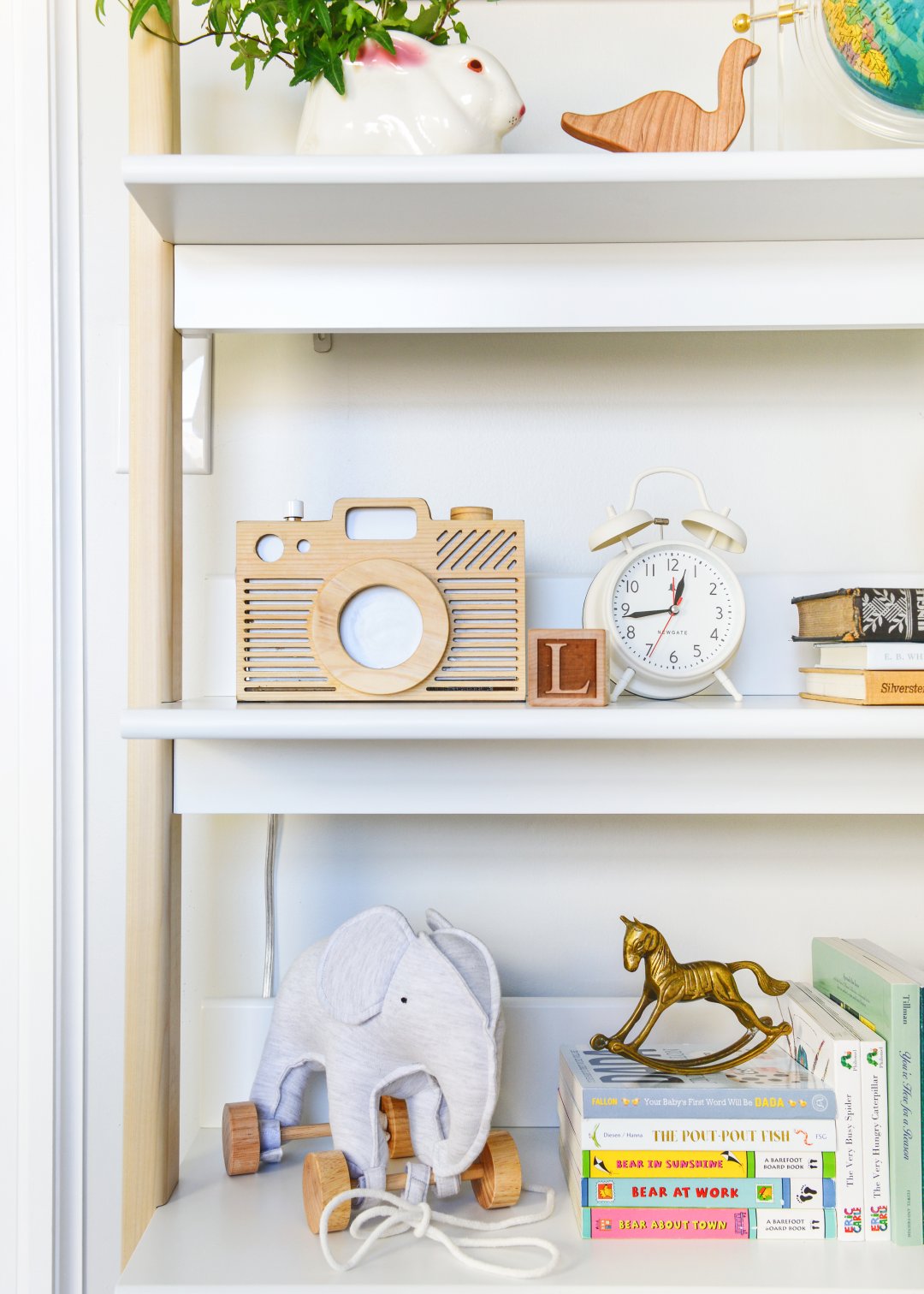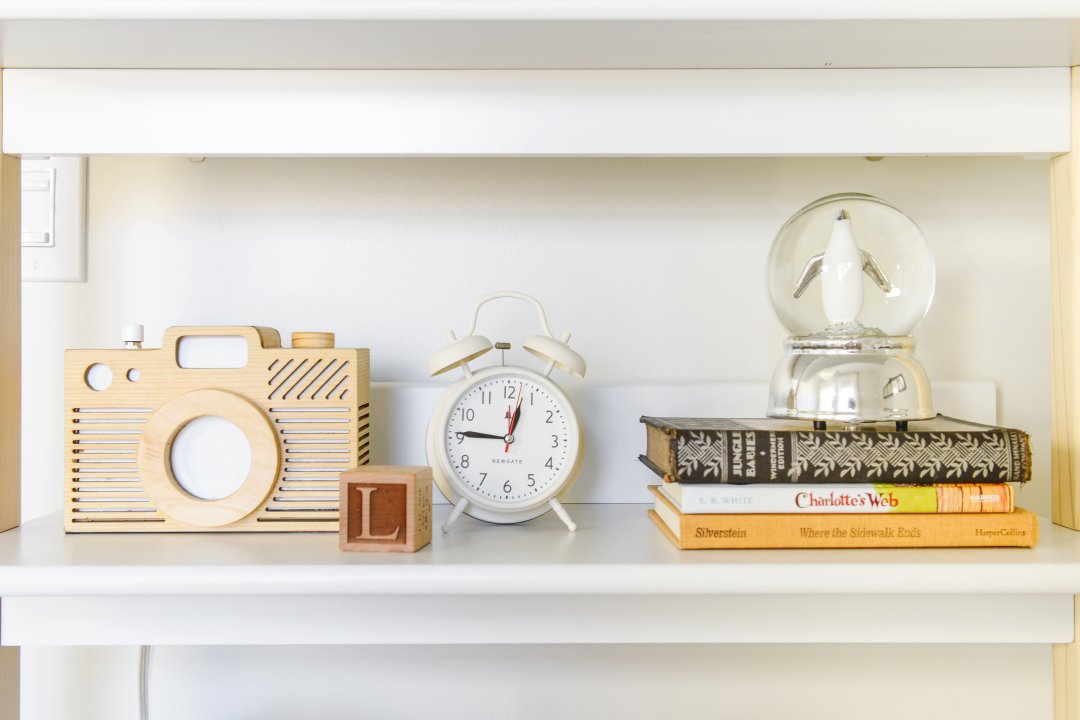 As Lucy gets older (my heart!), we've been laying her quilt on the ground and utilizing the wooden baby gym. We like that it's neutral and understated, and she likes that the animals rattle and talk! Well, maybe we lend the voices to the tiger and zebra, but she lights up when we shake their rattles, too.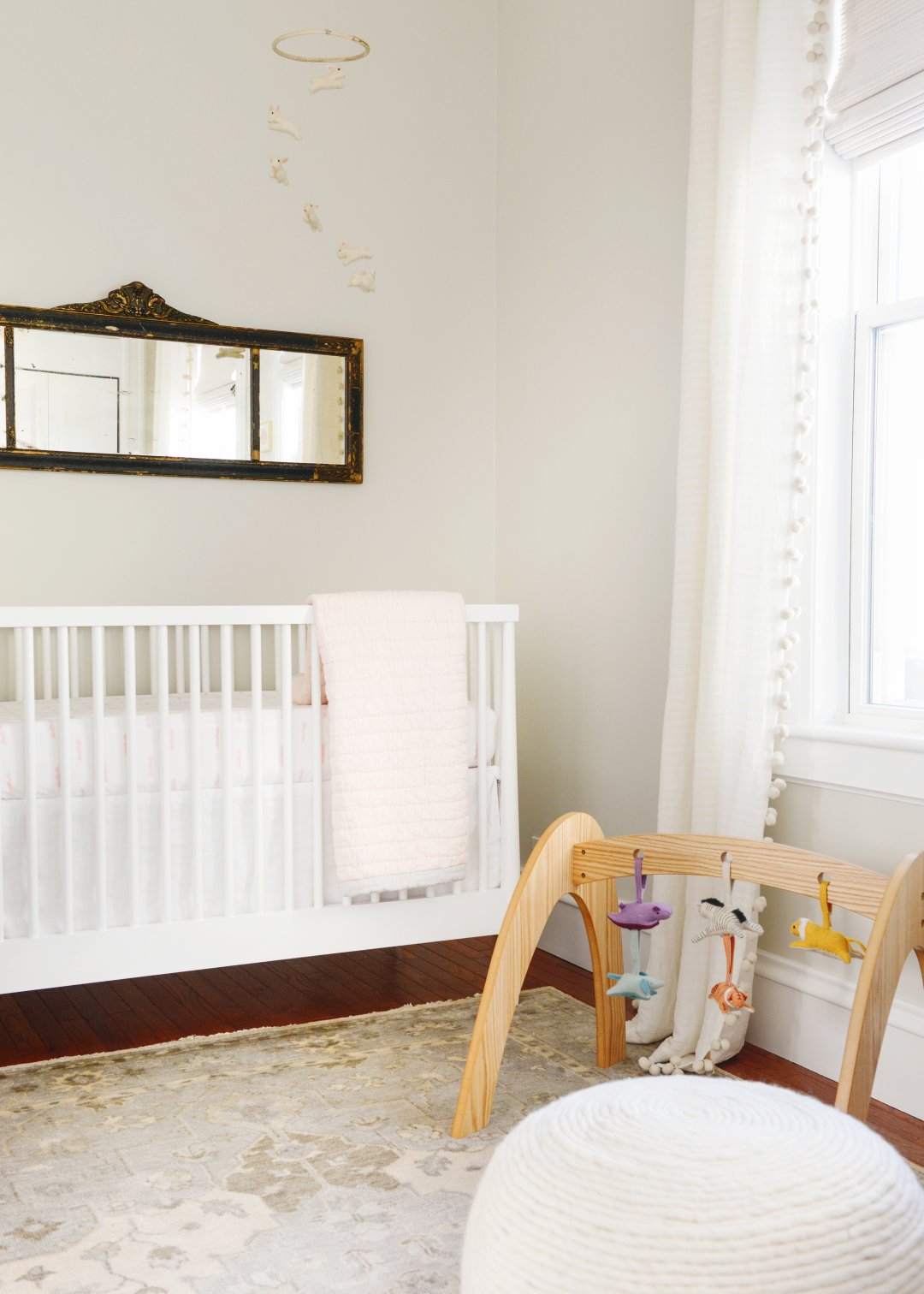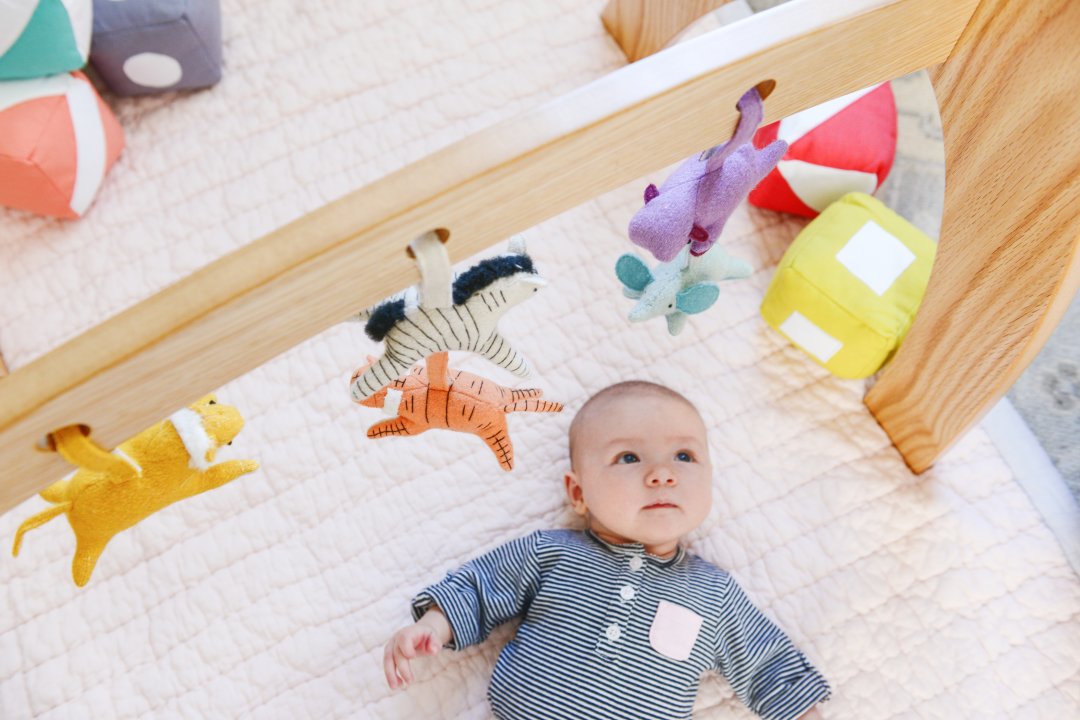 To keep her engaged, smiling and rolling over (her newest trick!), we scatter soft blocks on the floor and hold up her tummy time mirror. We clap and cheer her on as her neck gets stronger, and we sing made up songs and giggle. Playtime is our favorite time of day with Lucy!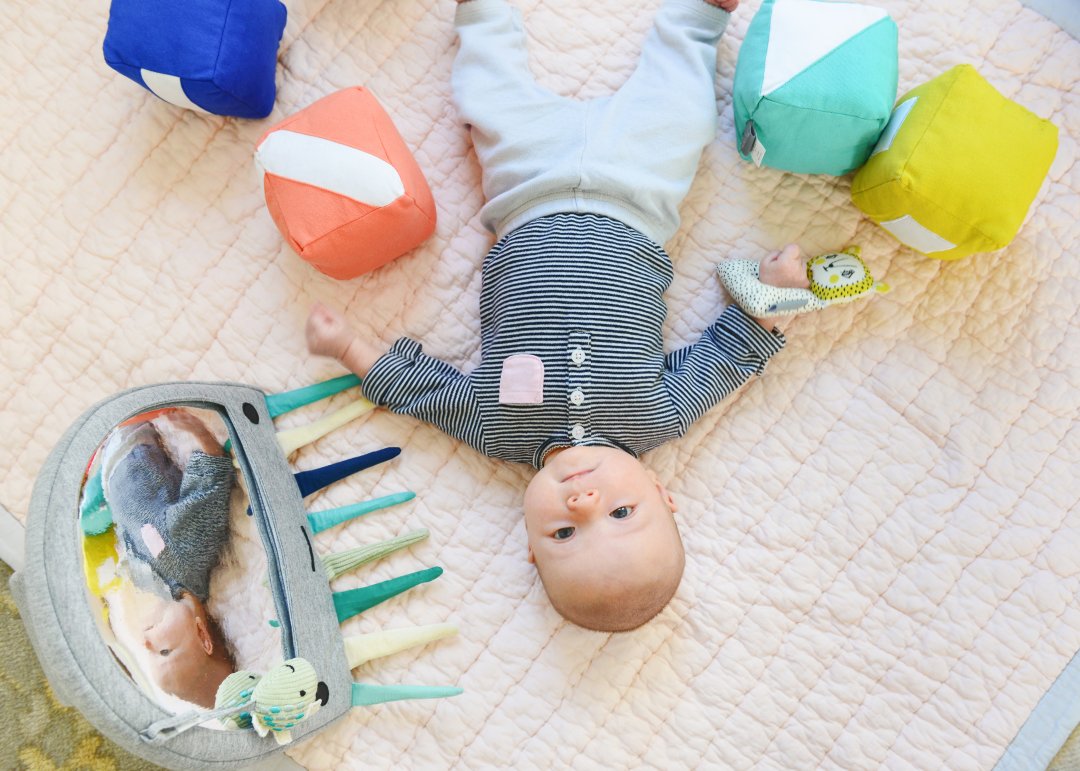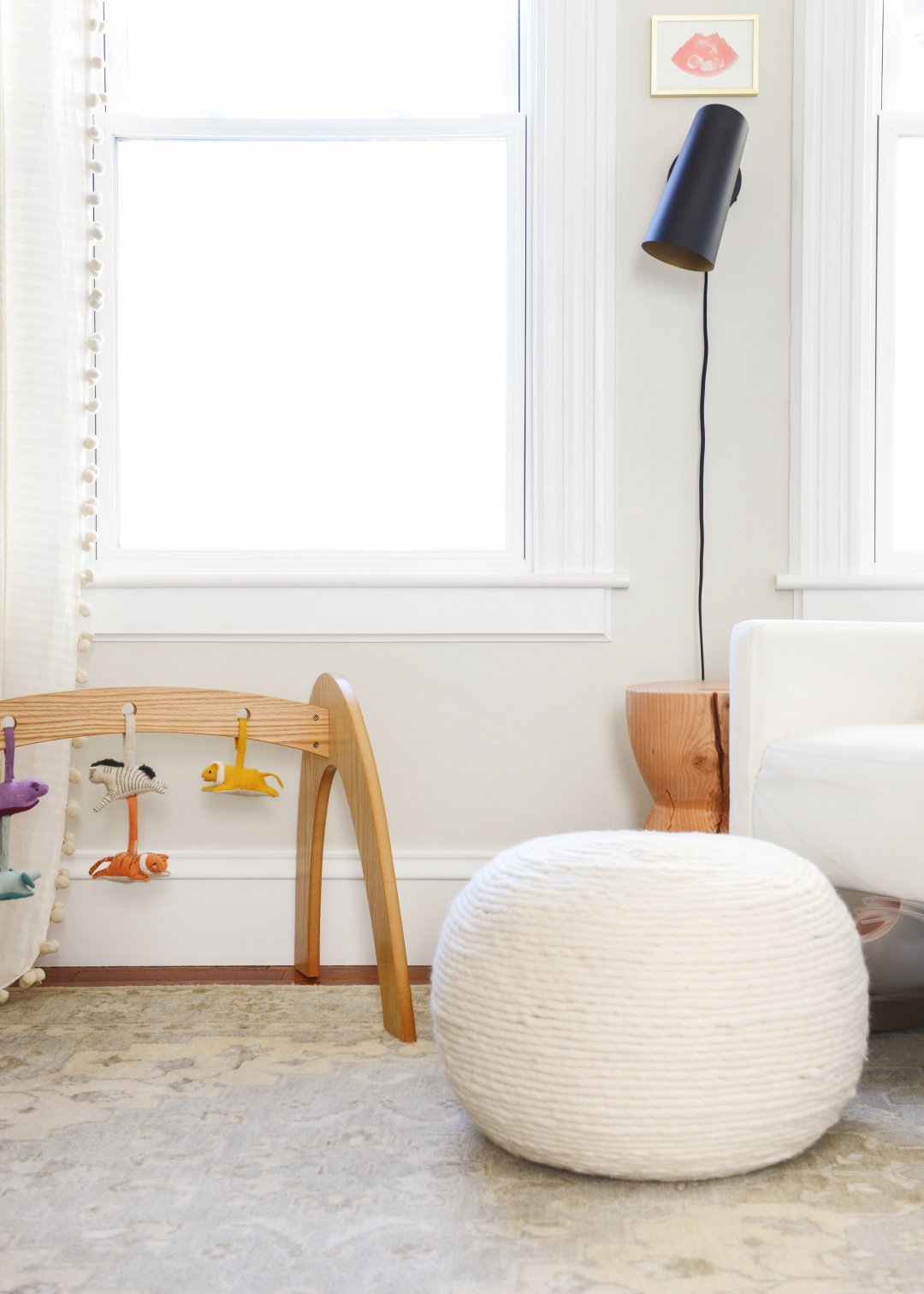 The nursery shaped up to be the calming retreat we hoped for. The neutral furniture can grow with her, and as her toys get more vibrant (and more loud!), they'll only add to the personality of her room. Designing a space for her to call her own has been one of our most fun and rewarding projects to date!