A Charming Room to Share
June 29, 2018
While having children bunking in the same room can mean more mischief, it can also mean more fun and adventures remembered. We've partnered with Sugar and Charm to bring you a charming room, perfect for bringing siblings closer together.
sugarandcharm.com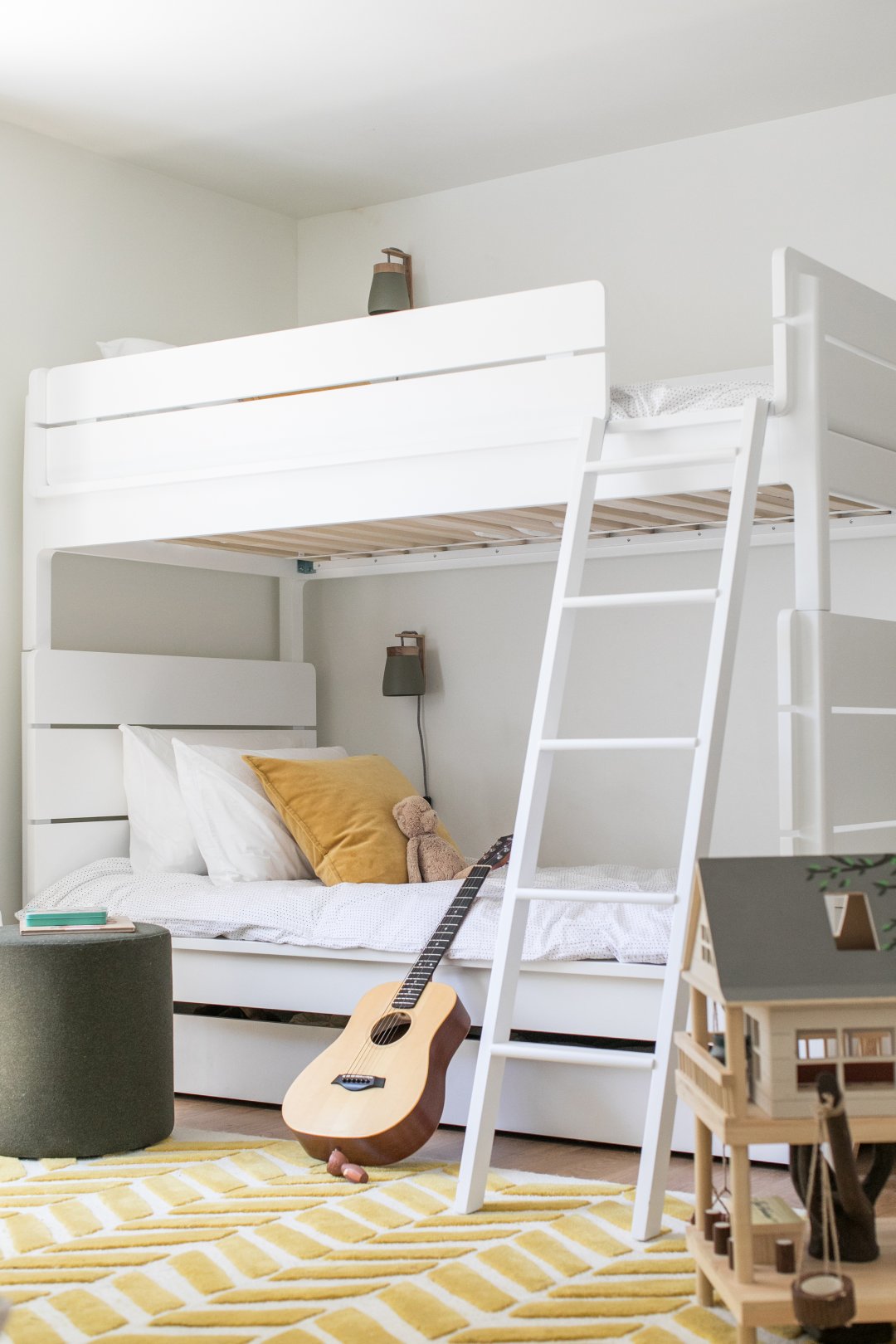 I've been dreaming of a shared room for my two boys since I found out I was having boy number two!! I remember sharing a room until 6th grade and I loved it. We had bunkbeds and would stay up late listening to stories while dipping into a secret candy drawer. My parents found out about that years later! I was very excited to team up with Crate & Kids to design a charming room for my boys to grow, to play, create, read and rest.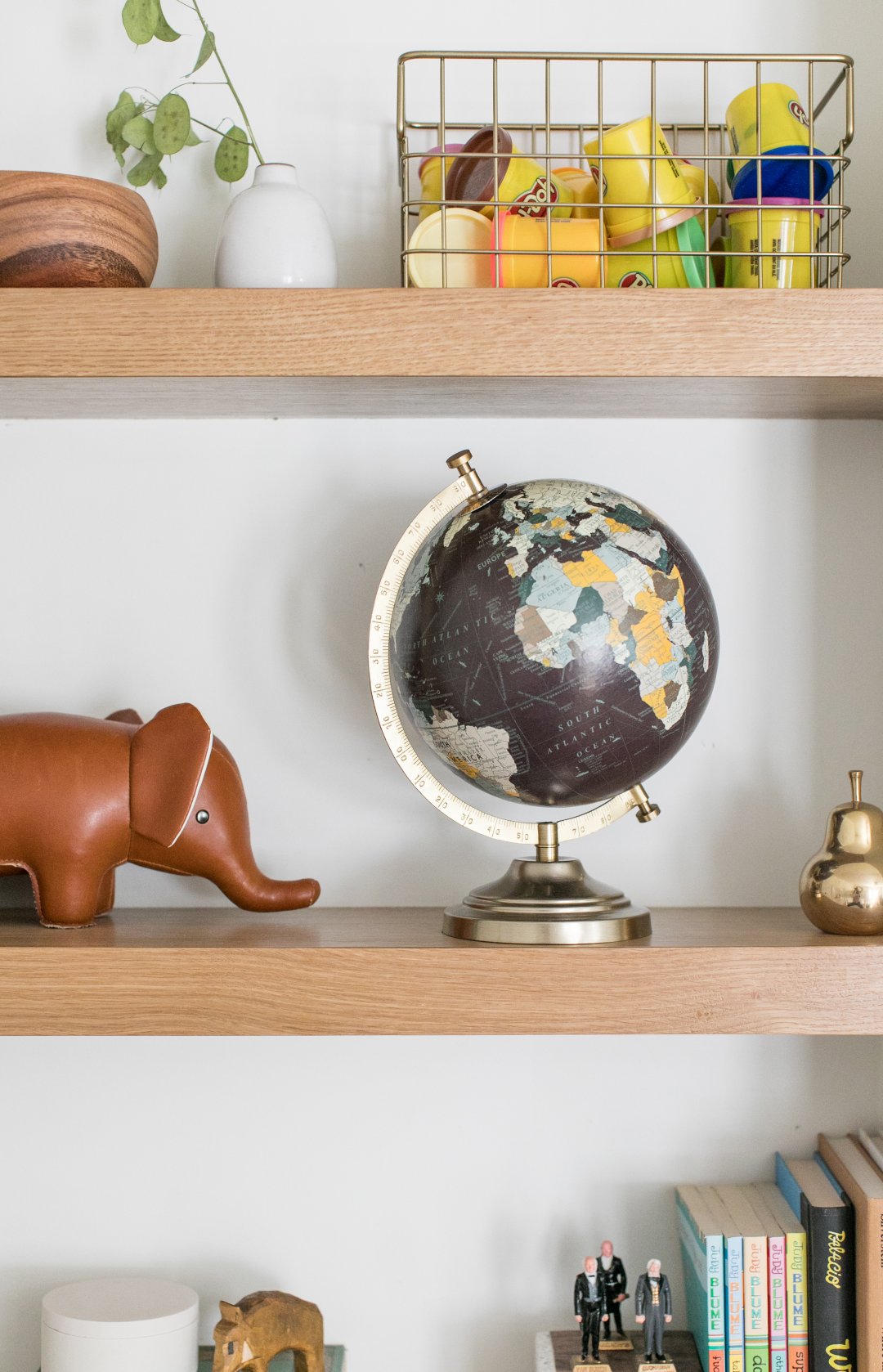 For the layout of the room I asked my super talented friend Cassandra, from Coco and Kelley, to help me. It's always nice to have a professional's opinion and advice. She set the layout for me, chose the bunkbeds and olive green and yellow color scheme in the room, which I LOVE! Olive green is such a classic outdoor color (which ties into the theme) and I loved it for their room.
I was inspired by the colors of the Crate & Kids Camp Wandawega Tree House and the wooden forest animals. I think it's nostalgic and classic! We used the wooden animals throughout the room and the kids love to play with them!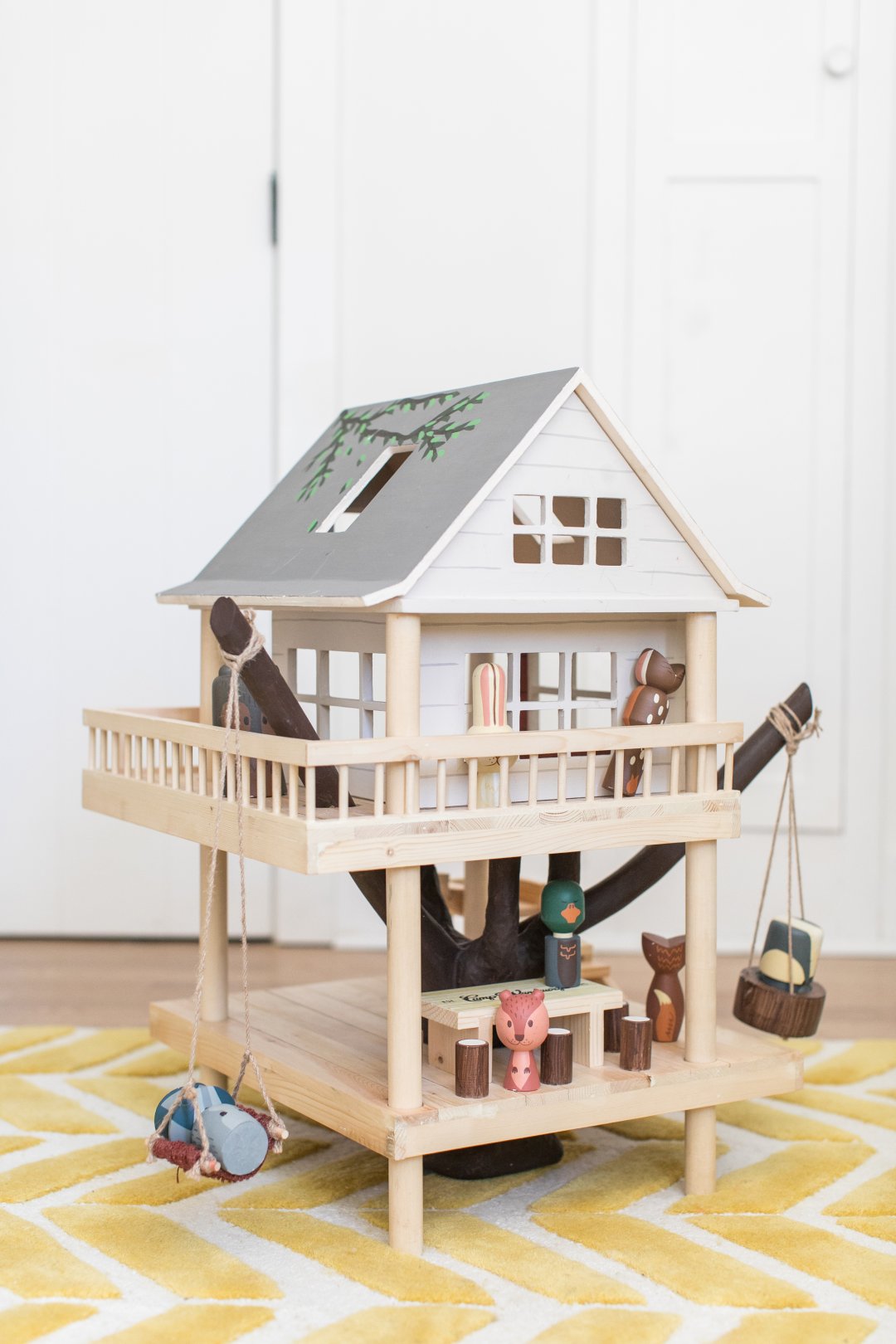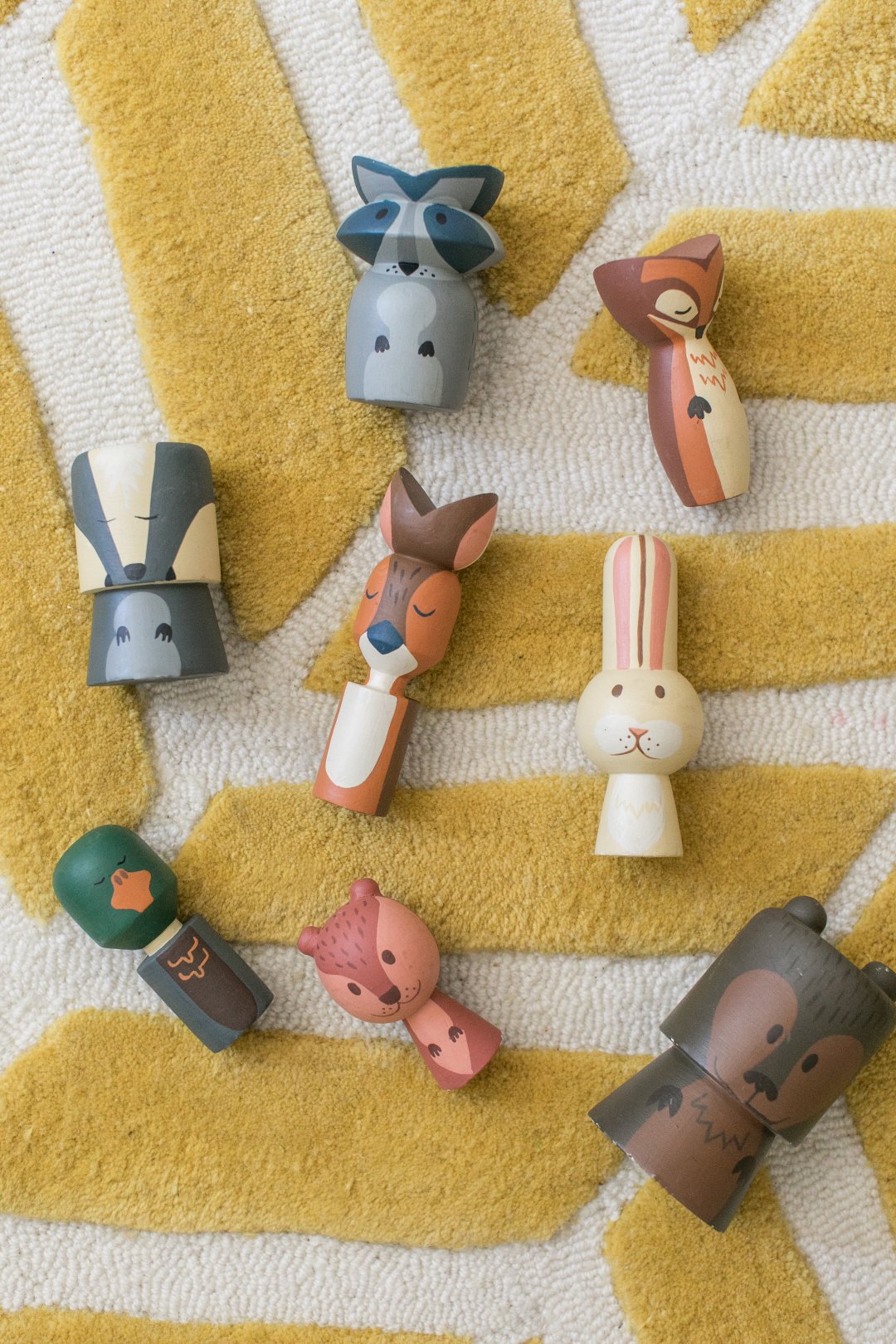 The olive green dresser is truly one of my favorite pieces. It's stunning and adds so much color and quality to the room. The boys share the dresser and we got the organization closet system for them to use as well.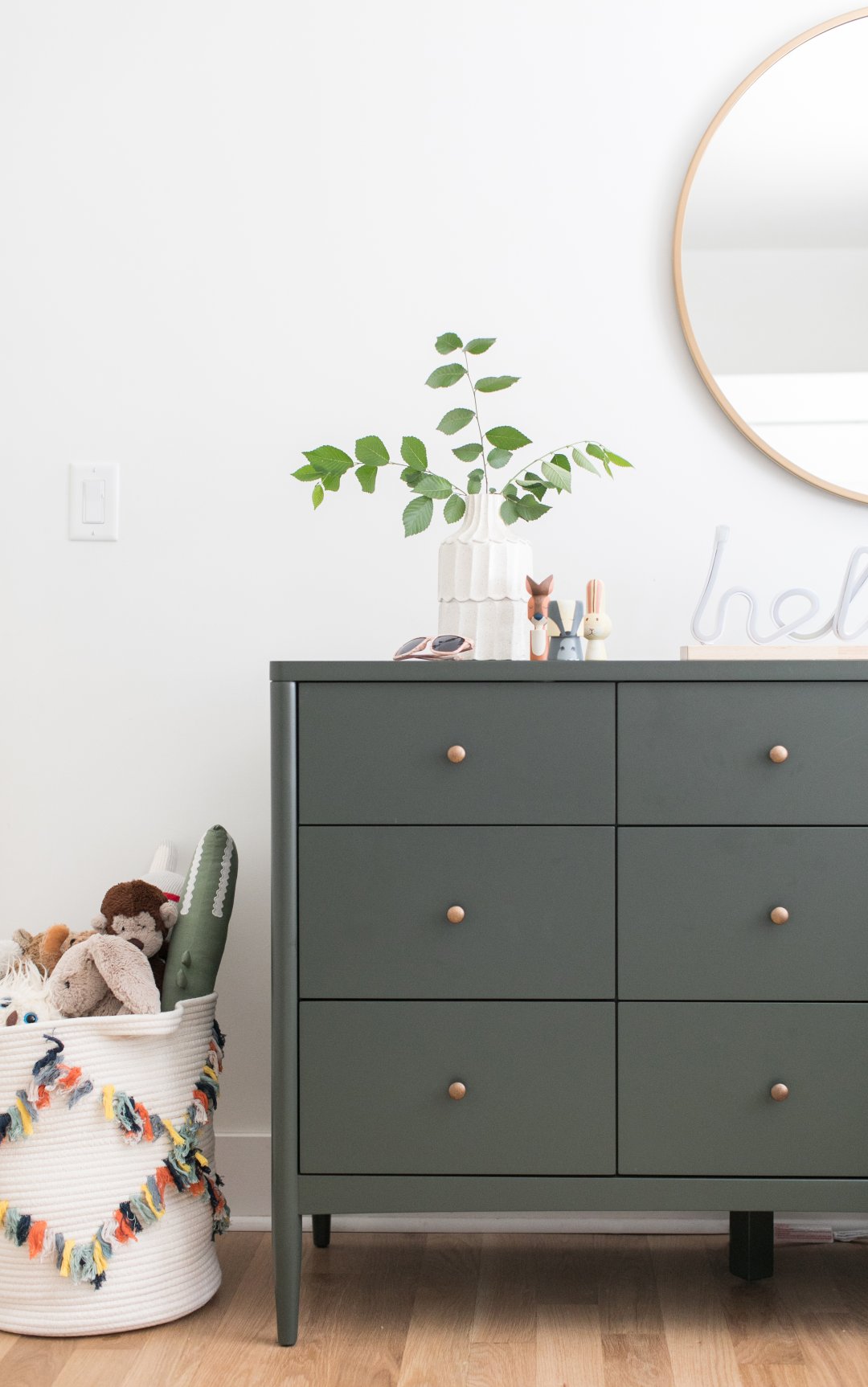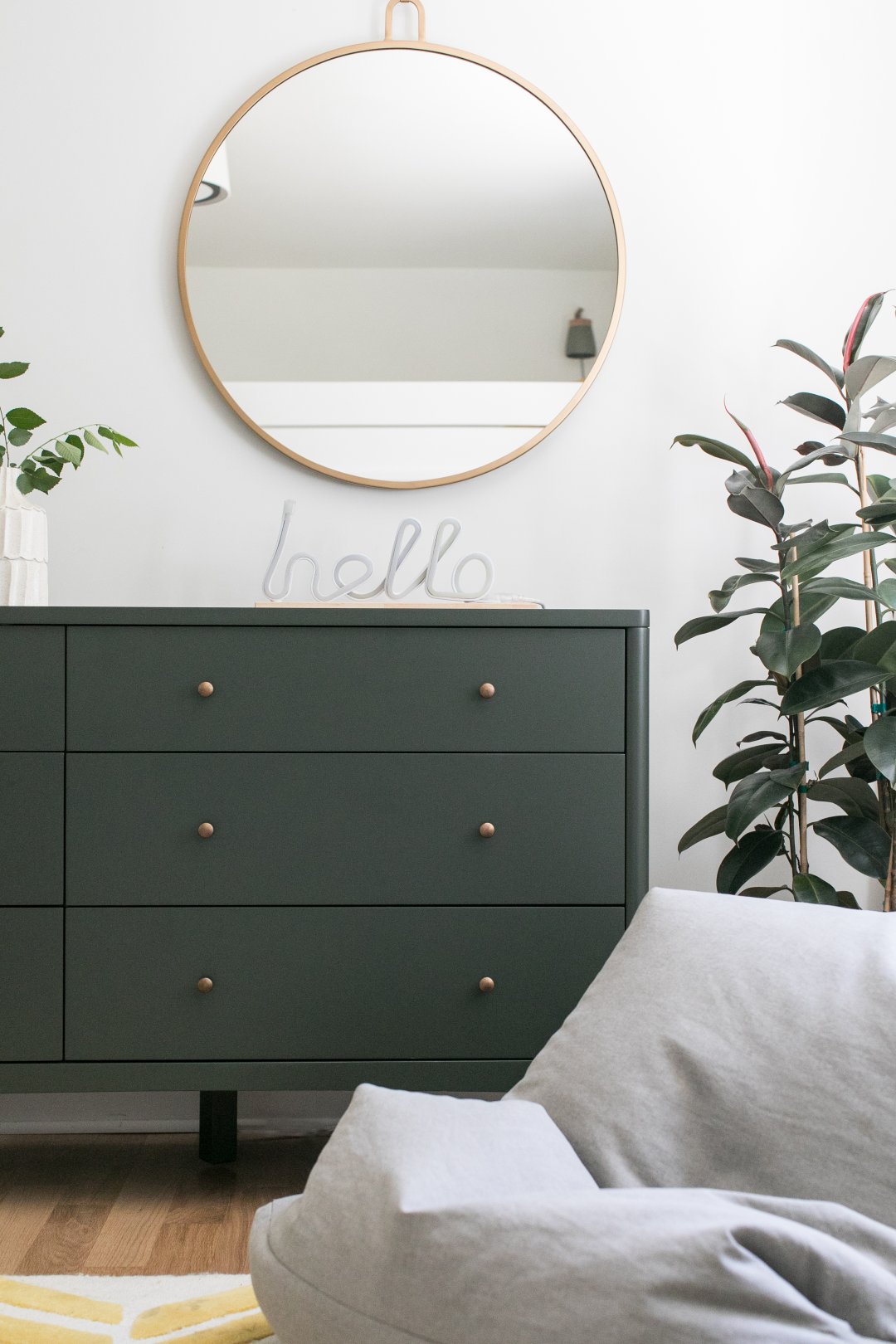 For their beds, we went with the Wrightwood twin over twin, white bunkbeds. The room is a decent size, but two regular twin beds would've taken up all of their play area, so the bunkbeds look good and save room. The best part is that we also got the trundle to go underneath! So it can technically sleep 3 littles! I'm using it for storage like sheets, toys, etc. Love having the extra storage space for the kids.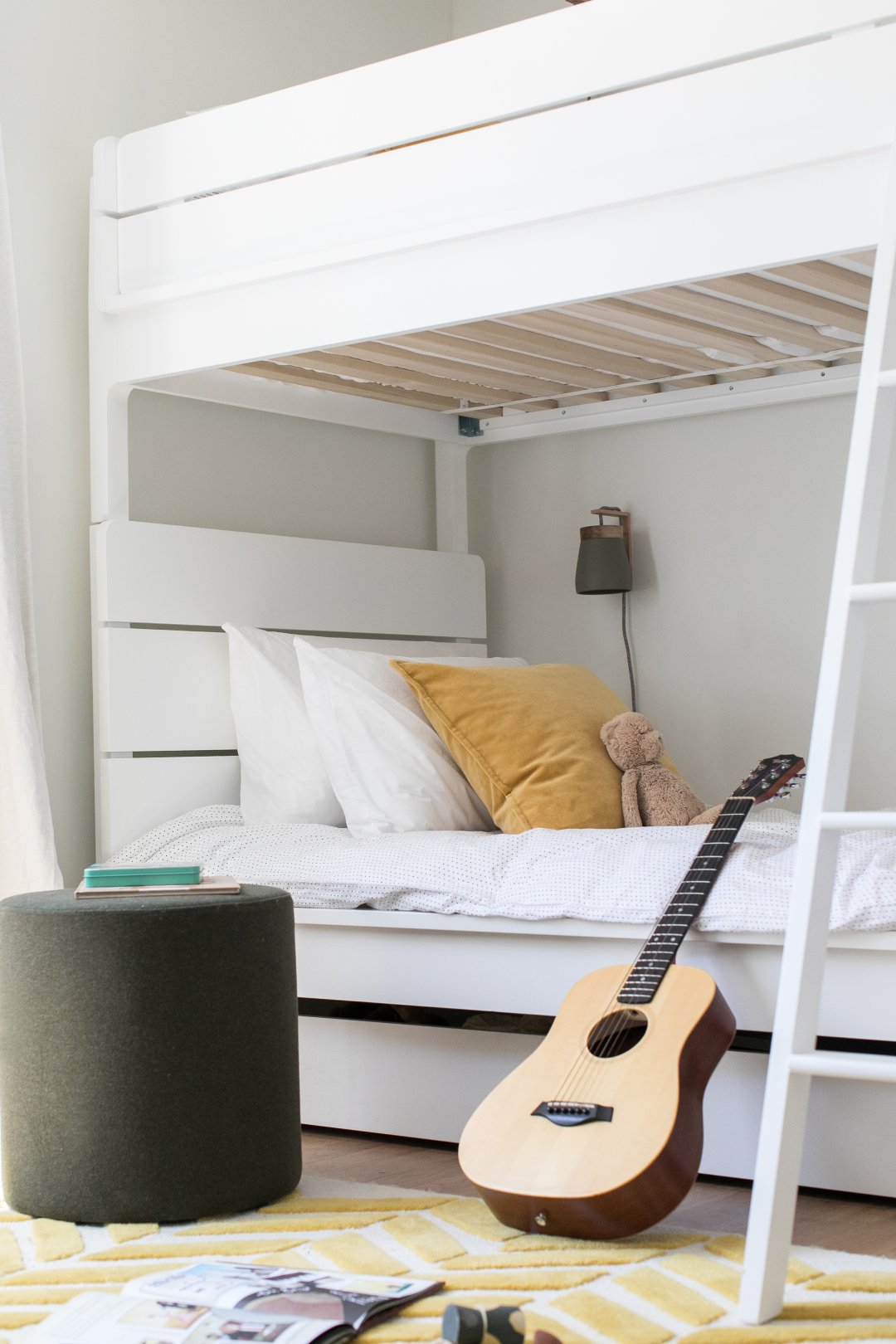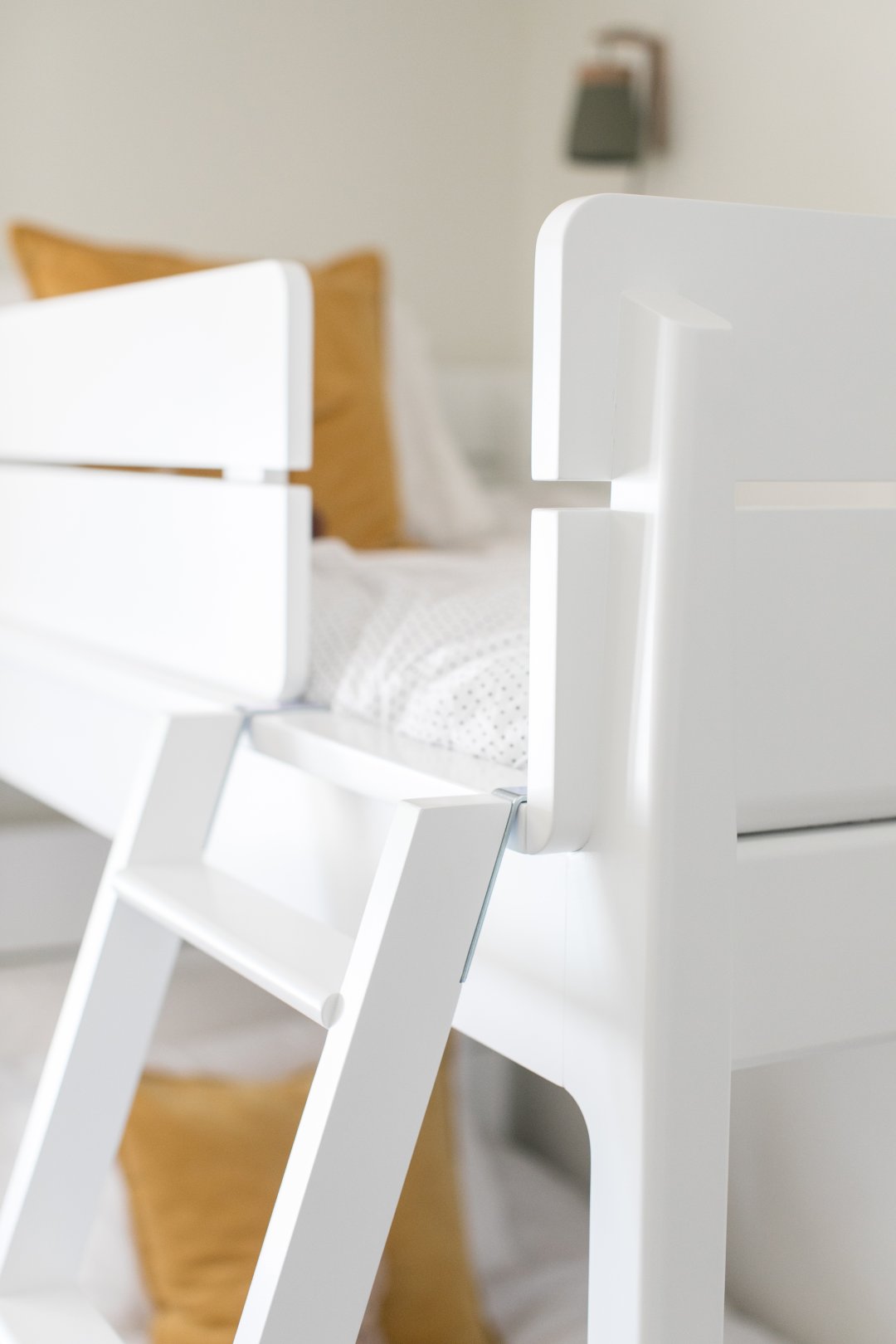 I'm kind of a bedding snob… I know, they're kids but I'm all about whatever it takes to make sure they have a good night sleep! One of my favorite small details in life is crisp, white sheets that make you feel like you're in a hotel and I wanted that for the boys too. I ordered the Belo White sheet set for the bunk beds and the Organic Swiss Dot Twin Duvet Cover. Absolutely adore how fluffy, soft and cozy their beds are!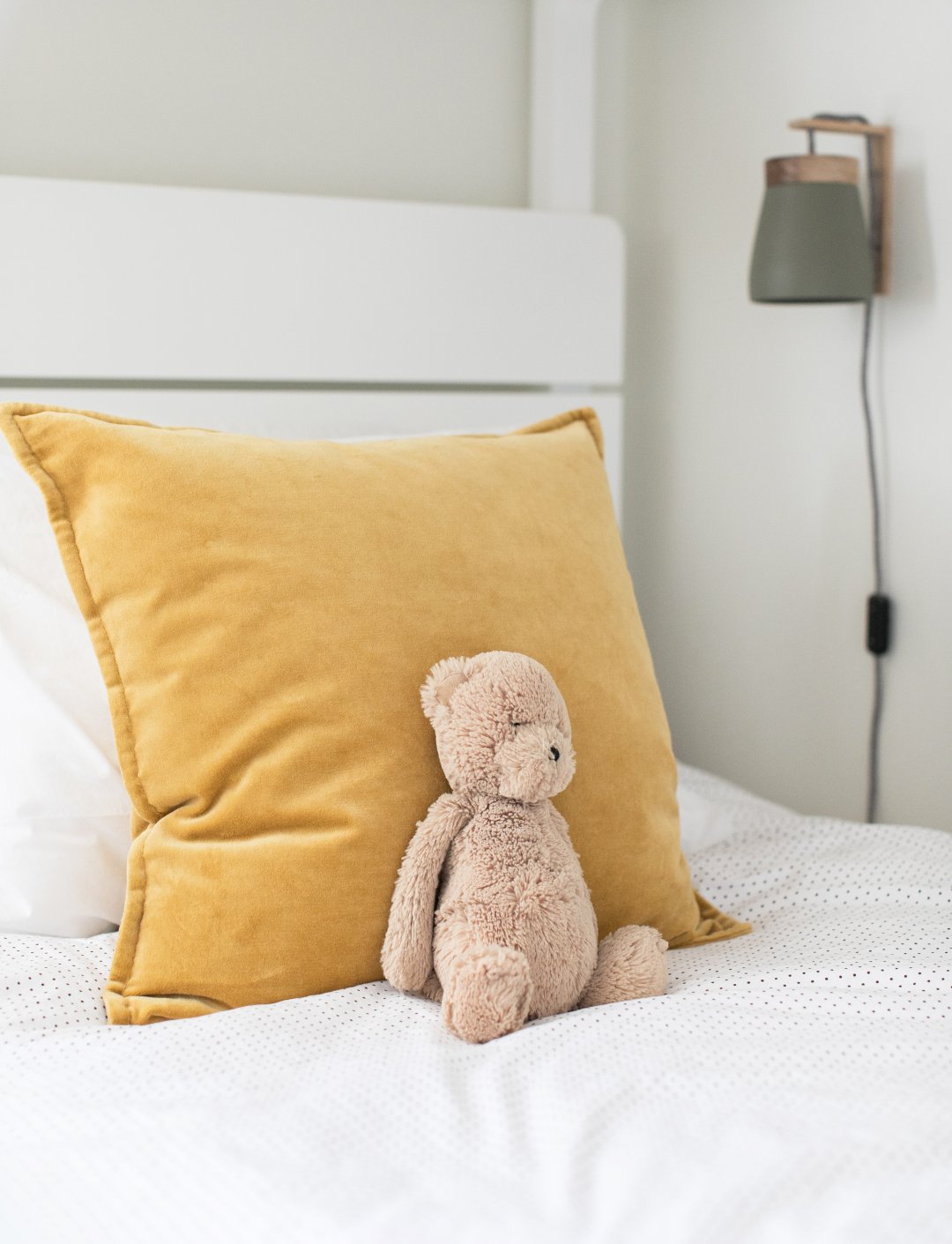 We're also very happy with the Parkside Modern Toy Box! Perfect way to store toys and easy clean-up for the boys!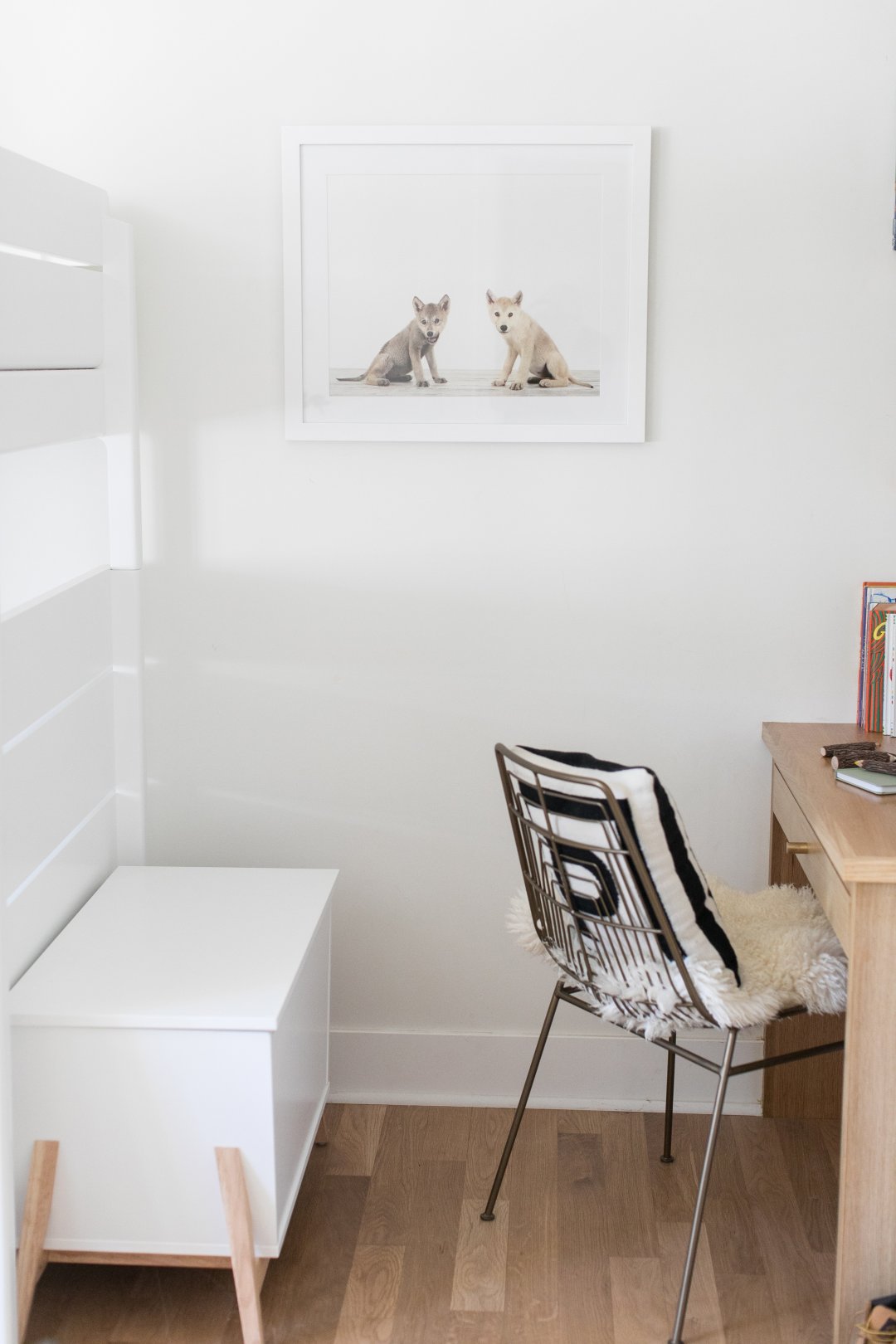 One of the main focal points in the room is the yellow chevron rug. It adds such a warm and happy pop of color to the room and we love playing on it! It's also an item everyone compliments when they see it… definitely eye-catching!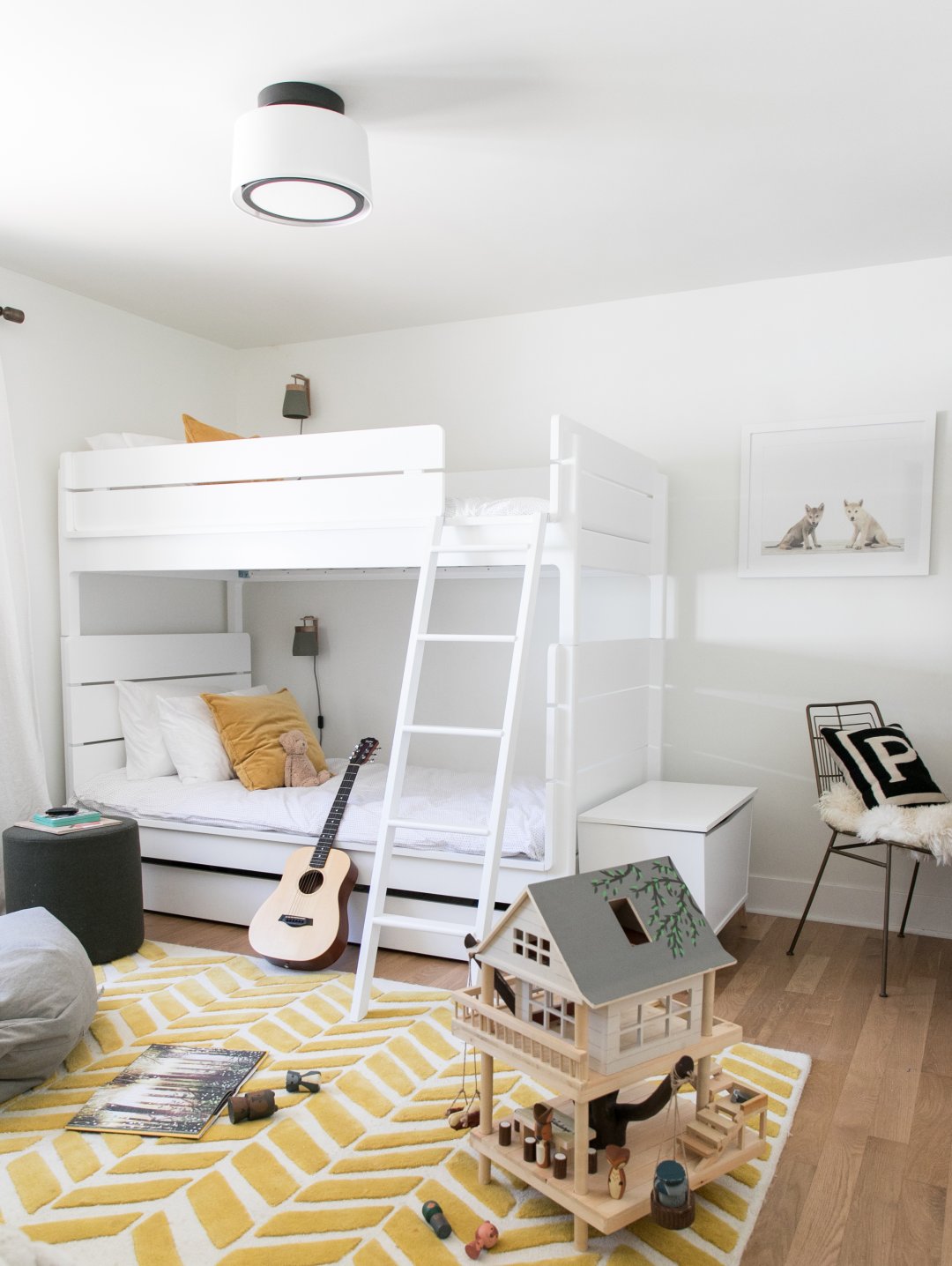 Cassandra came up with the idea of having the beanbag in the room. At first I didn't think there would be enough space, but it fits perfectly near the corner and we use it all the time! It's SO comfortable! Perfect for reading books… it's cozier than it looks! The yellow, velvet accent pillows add some color to the bed.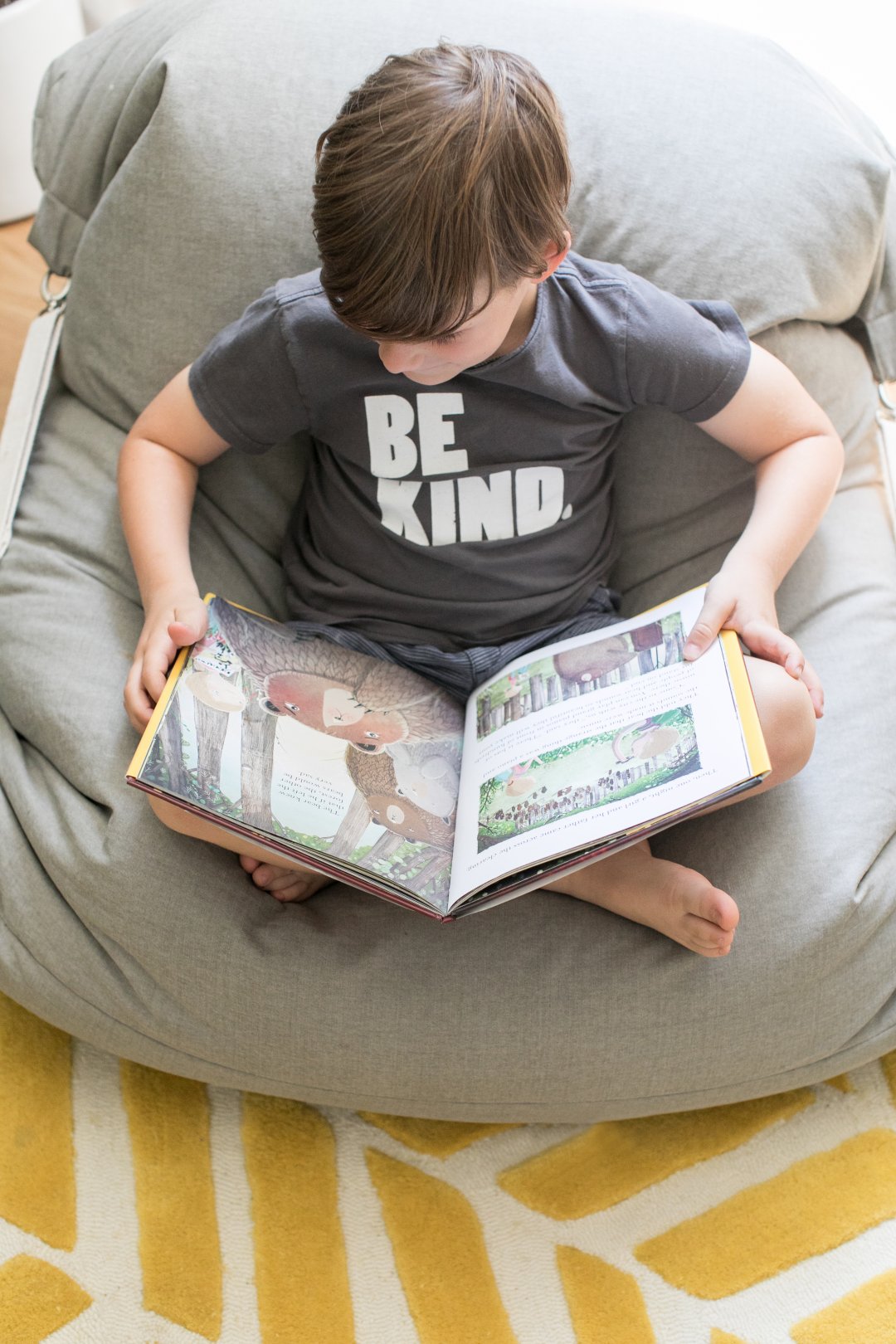 When we remodeled the house earlier this year, I knew I wanted a built-in desk and shelves in their room to save space. I'm always down with small spaces, but using them wisely. We had a custom desk built into the corner of the room and then long shelves to hold all of their books. We ordered the very charming Kids Domino Gold Desk Chair and put a sheepskin throw on it to add softness.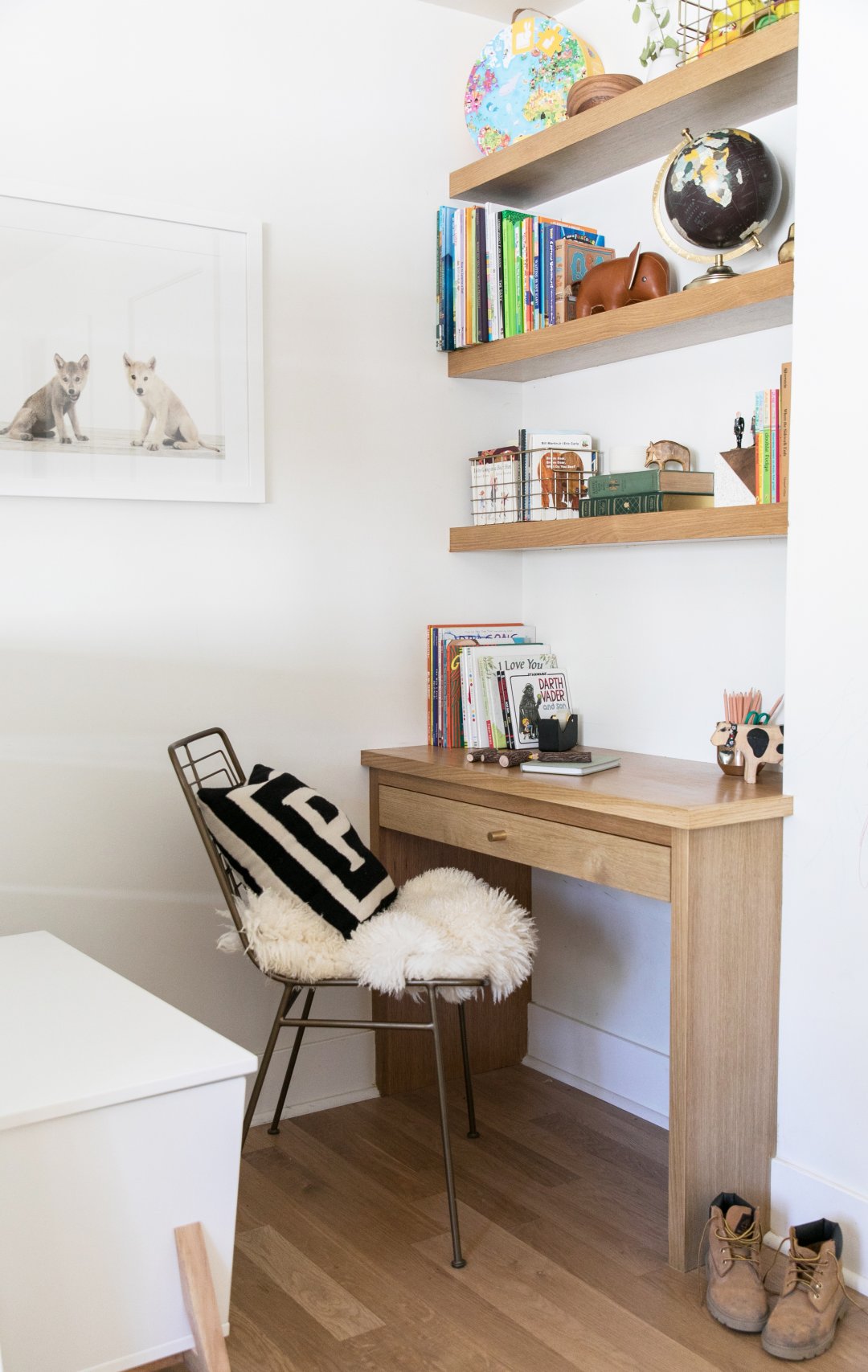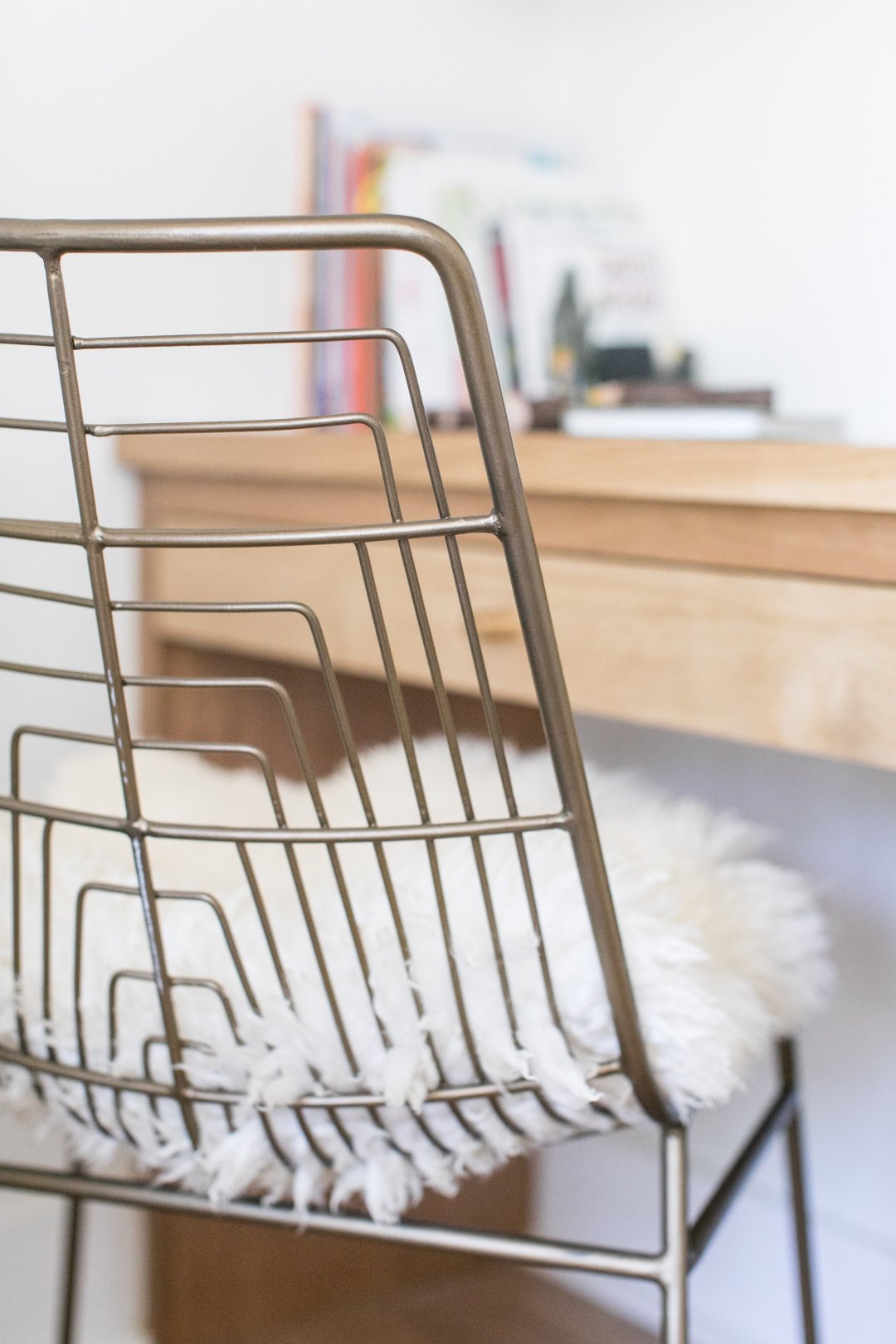 We put a sentimental item in the room too, which is the Baby Taylor guitar. It was my husband's growing up and he gifted it to the kids, so now we need to make sure it stays in good shape!
Overall I was so happy with how the boys' room turned out. It just has a very cozy, warm and outdoorsy feel, and it's charming, but still feel like a kid's room… one we may want to camp out in every now and then!
Want to see more? Stop by Sugar and Charm's blog
Want to see more? Stop by Sugar and Charm's website and Instagram!