A Shiny Gold Kids Workspace
July 23, 2018
School is about to begin for your favorite little student. We're here to help you make sure that they have a fun place to get down to the business of homework.
A sweet, stylish study place can inspire the kiddo(s) and help make doing homework just that much more enjoyable. What better way to inspire creativity than with shiny, shimmering gold furnishings? Start with the desk. Our Wood and Metal Inlay Desk is a real showpiece in its own right. This is where they will happily devise their project for the upcoming science fair, or create a masterpiece for art class. Whatever the homework may be, you can't go wrong with this piece! For a chair, keep up the gilded look with our Kids Domino Gold Desk Chair. This student will have unparalleled style! Add a soft and stylish rug such as our Floral Metallic Rug to tie the pieces together.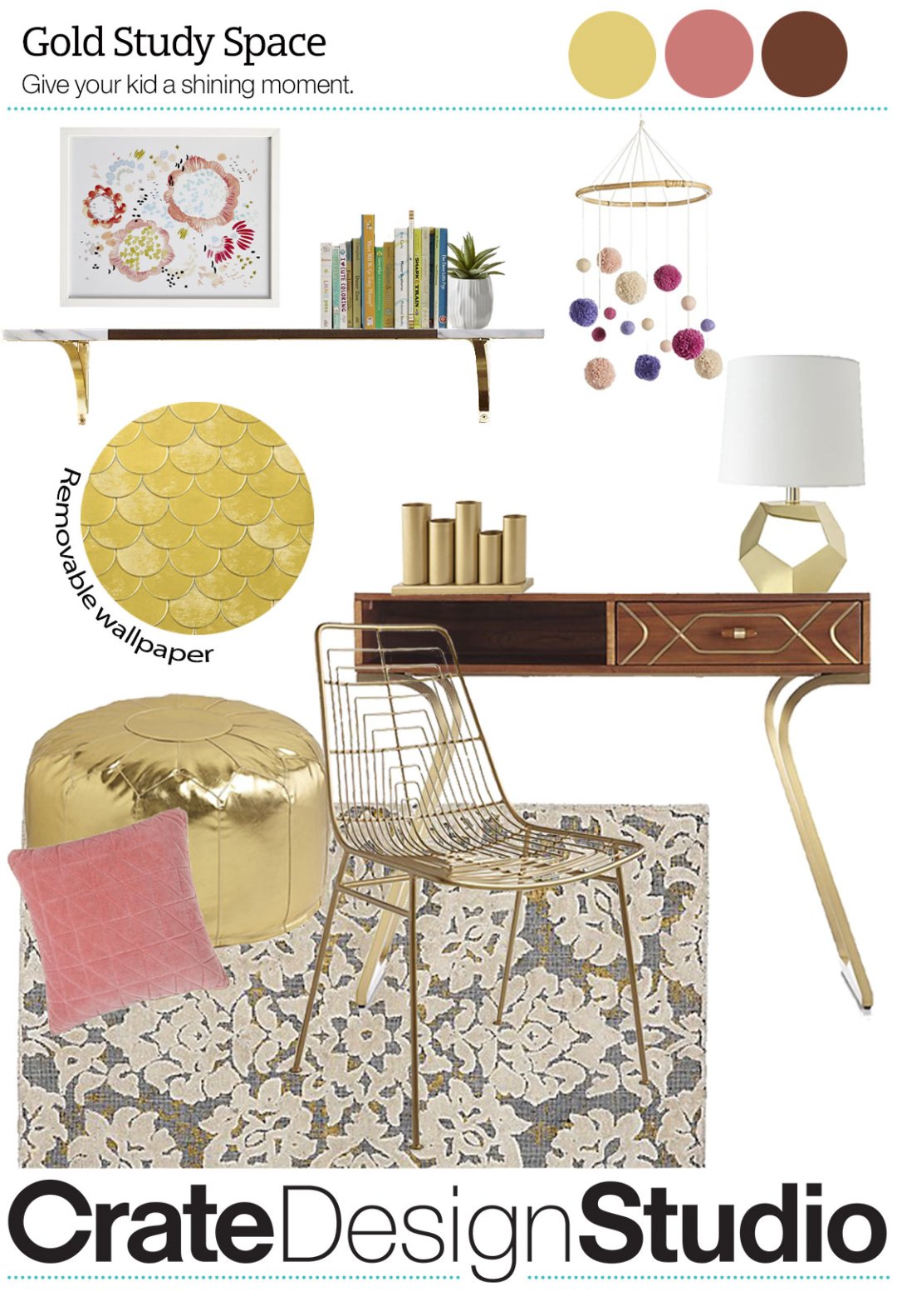 For decor, we're really going for the Midas touch here. Not only will our Geometric Gold Lamp provide plenty of light to study by, but it will also inspire when it comes to learning about lines, angles and planes. Books and supplies will always be at the ready with our Wheelhouse Round Bookcase and our darling Gold Metal Storage Caddy. Add in a Faux Leather Gold Pouf as a luxe place for a visiting study buddy to sit! Finally, hang up our Pom Pom Mobile for an added touch of whimsy for those moments where they might just need to daydream.
Now that all of your work is finished, it's time to sit back and watch your little pupil's imagination come to life. Happy studying!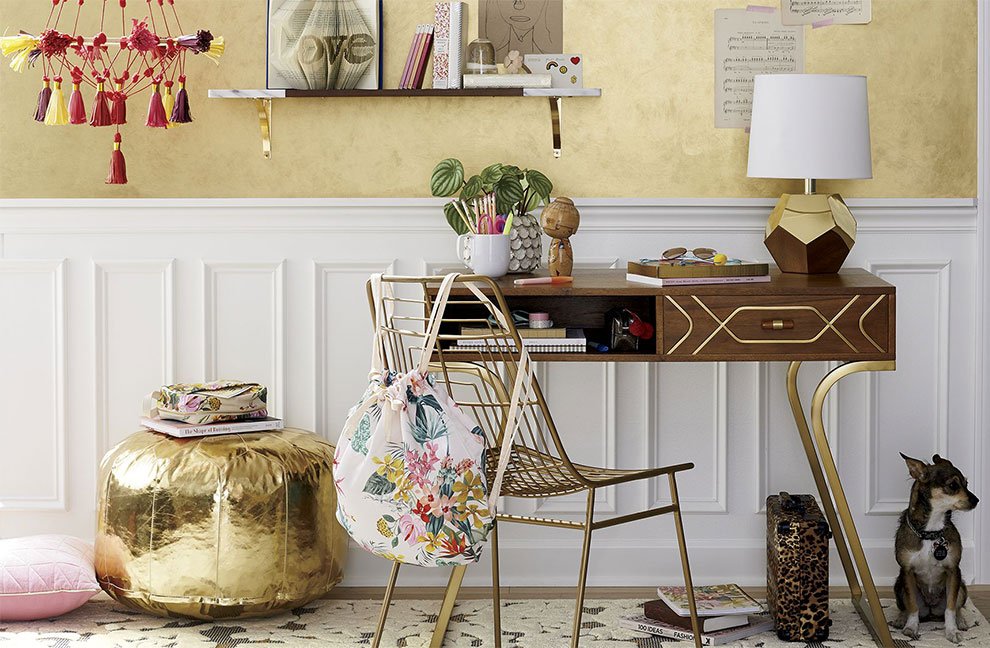 Need some help getting started?
Our Design Experts are happy to help with design solutions big and small,
from finding the perfect sofa to a room refresh, to the whole home.
Try our Complimentary Design Service today.
We design it. You love it. And it's free.