Advent Calendar Activities for Kids
November 13, 2017
This Christmas season I'm all about starting new traditions, and this year we're doing something a little different with our fun stocking Advent Calendar from Land of Nod. Instead of more candy and toys, we're creating experiences as a family. Small, practical gestures that even the kiddos can partake in and the hope is, of course, to recognize that not all gifts have to cost money. Giving back and helping others, as well as the family memories of doing so, is greater than gold.
We put together over 25 fun advent calendar activities for kids and created easy printables for you that will perfectly fit into any advent calendar you choose. The twins helped me decorate our playroom tree and hang a stocking for each day's activity. Whether it is taking a walk to see Christmas lights, or sending a letter of support to a soldier, all are small acts of joy that you can most definitely do together as a family.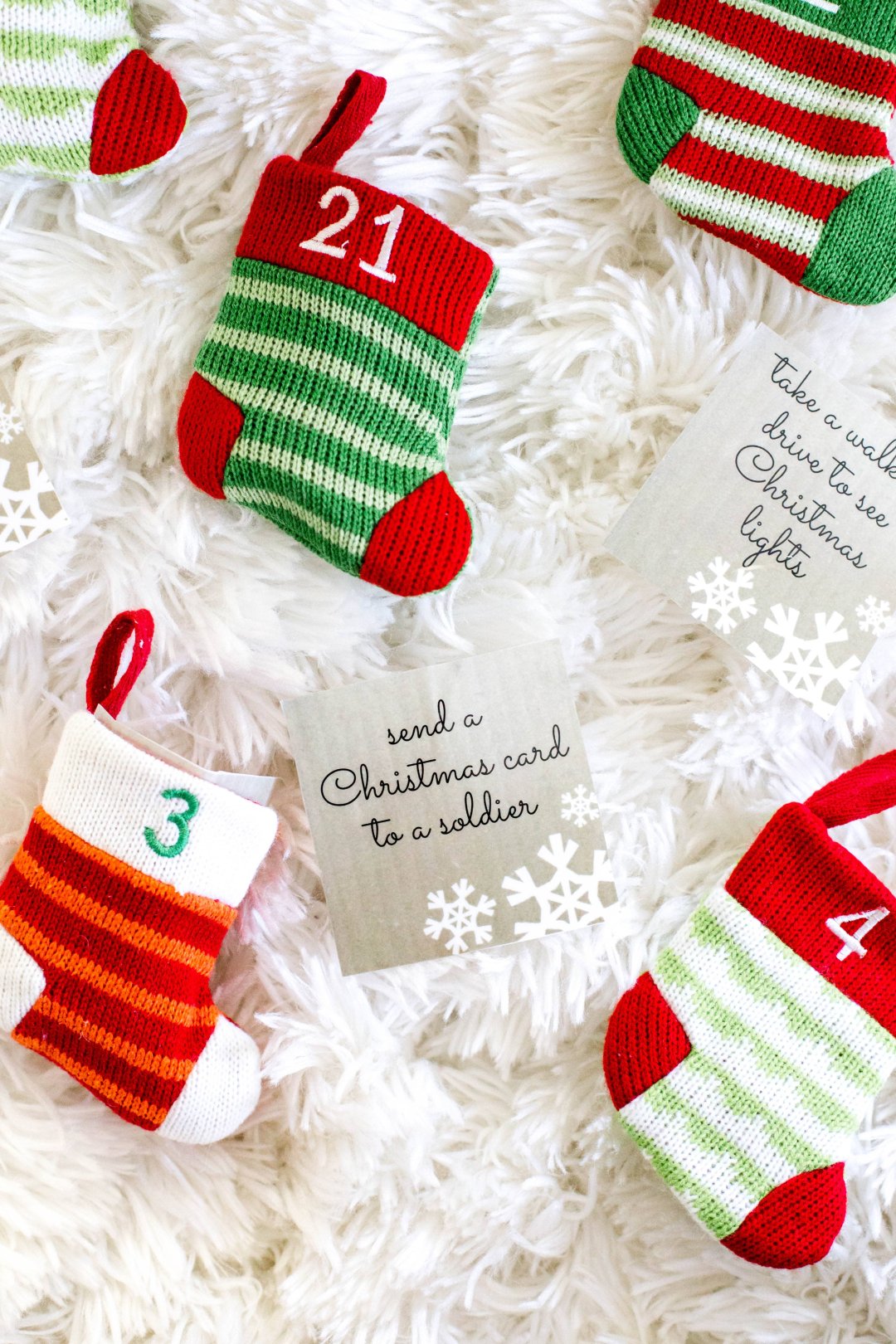 You can download the printable below to stuff in your own advent calendar and spread the giving onward!
Download printable cards here: Page 1, 2, 3, and 4
Merry Christmas!
Post by Doreen Corrigan
Doreen Corrigan is the voice behind her lifestyle blog devoted to celebrating the "Art of Living." Doreen believes even the ordinary can be made extraordinary and is passionate about Entertaining, Home Decor, and Fashion. Doreen and her husband Jim, are the proud parents of 4 year old twins. Follow her on Facebook, Twitter and Instagram.