Best S'more Recipe Ideas for Kids
September 14, 2018
Campfires, log seats and cool nights. Nothing makes us crave a good s'more more than the changing of the seasons! Sink your teeth into these easy and fun s'more recipe ideas.
With fall around the corner, we can't wait for the opportunity to go outside and roast some marshmallows. Whether outside in the woods or setting up camp in the playroom, we've got the best s'more recipe ideas. They're fun, easy, and the perfect treat for the whole family!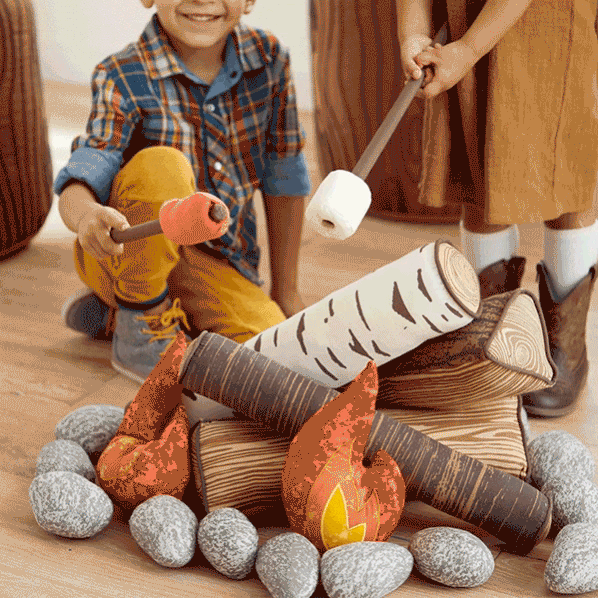 For days that you can't go outside, our Plush Campfire Set will create the perfect mood for the kiddos. Set up some log seats around the fire and you've got yourself a cozy playroom campsite for nighttime stories, laughs and more! Don't forget to invite some forest friends to the party! When the kiddos are ready to make their s'more creations, our Round Storage Kids Table will help to keep toys and other goodies clean and out of the way.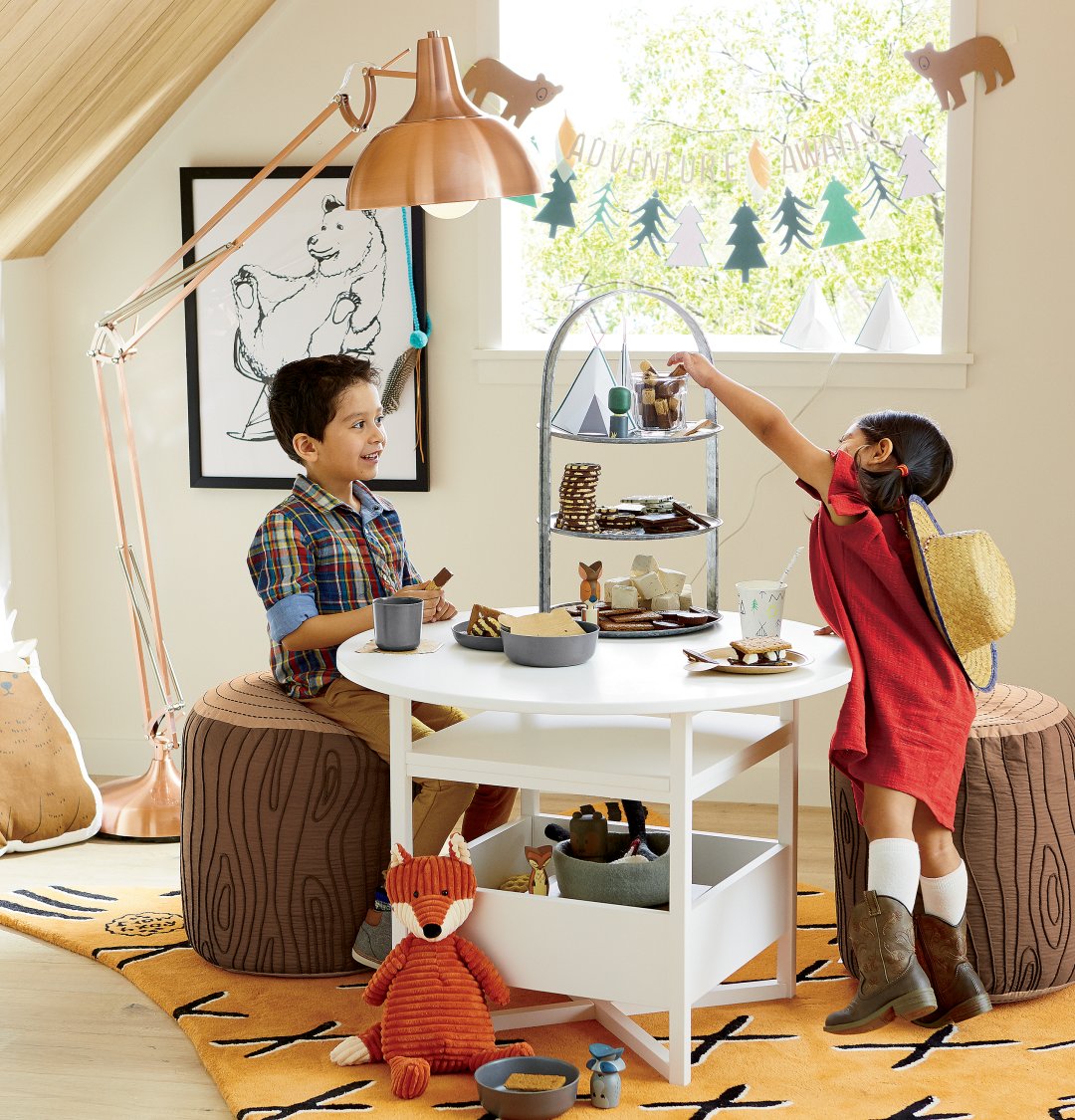 String up the camping party garland and set out some outdoorsy-themed cups to make the occasion just that much more special. They're the perfect party accessories for birthdays, and the cups can hold both hot and cold drinks. Perfect for when it's cool enough for hot cocoa.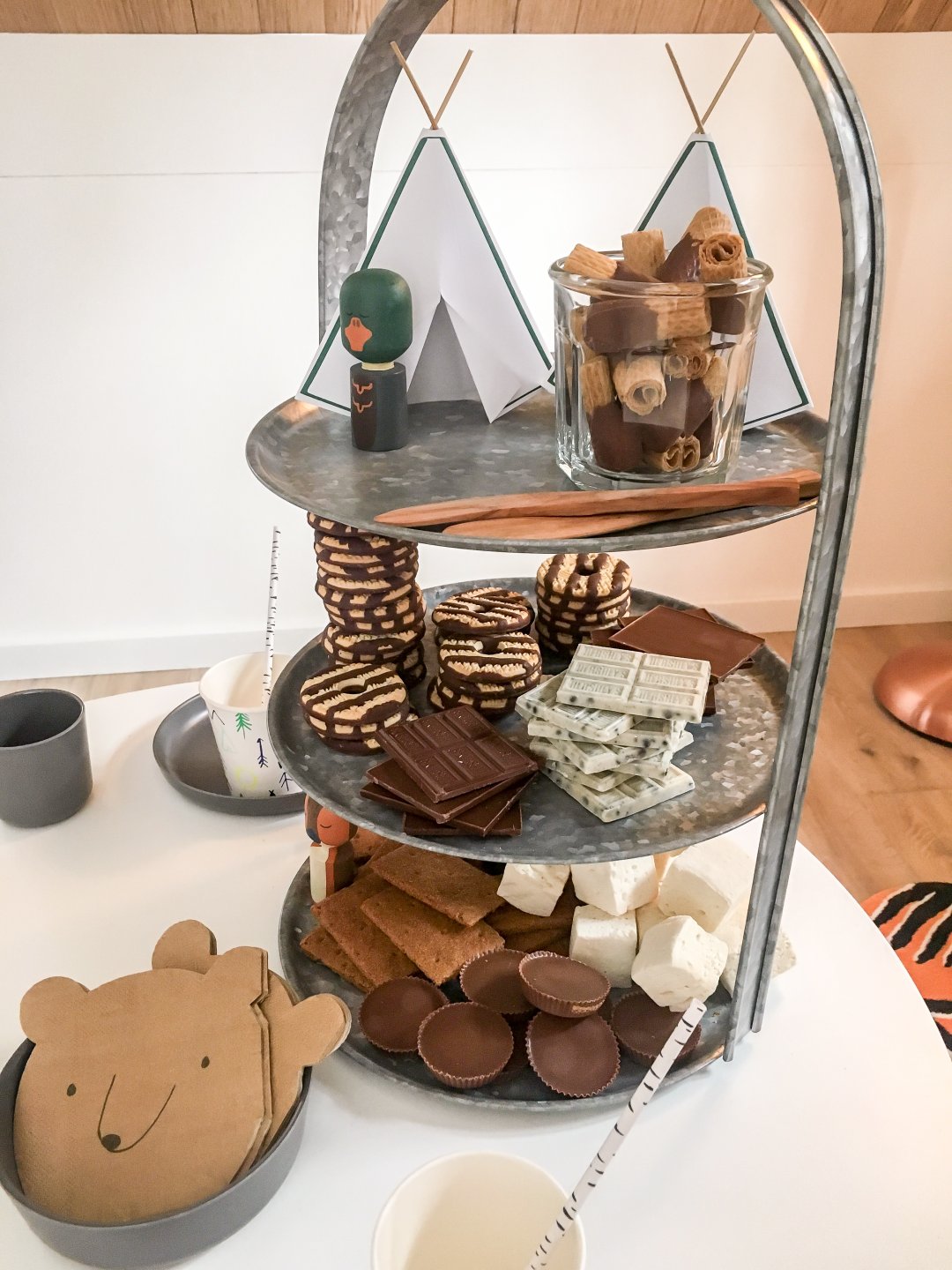 Now let's get to the good part – the s'mores! Get creative, there are no rules when it comes to dessert! We know kids like to make their own concoctions when it comes to food, so we've filled our Galvanized 3-Tier Server with a variety of chocolate bars, shortbread cookies, peanut butter cups, graham crackers, and of course…marshmallows!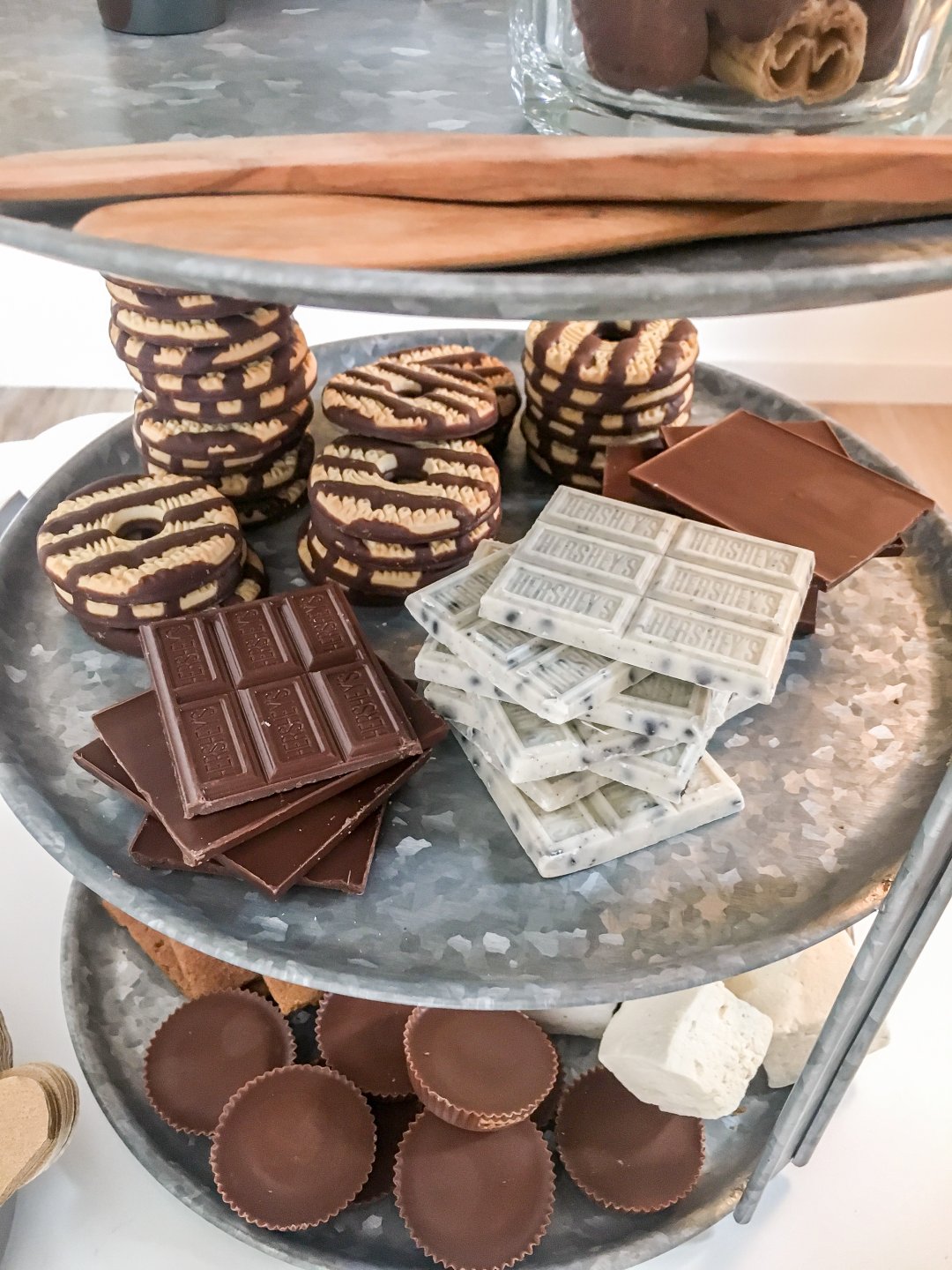 Don't be afraid to mix up the flavors, you can add pretzels, peanut butter, and caramel. The sky is the limit! Remember the most important part is to have fun with the kids!