Big Boy Bedroom
July 16, 2018
Yep, your little boy is growing up and he's ready to graduate to a new, more grown-up space. It seems like just yesterday he was a tiny baby with few needs, but things have changed and he needs more. We can help with that!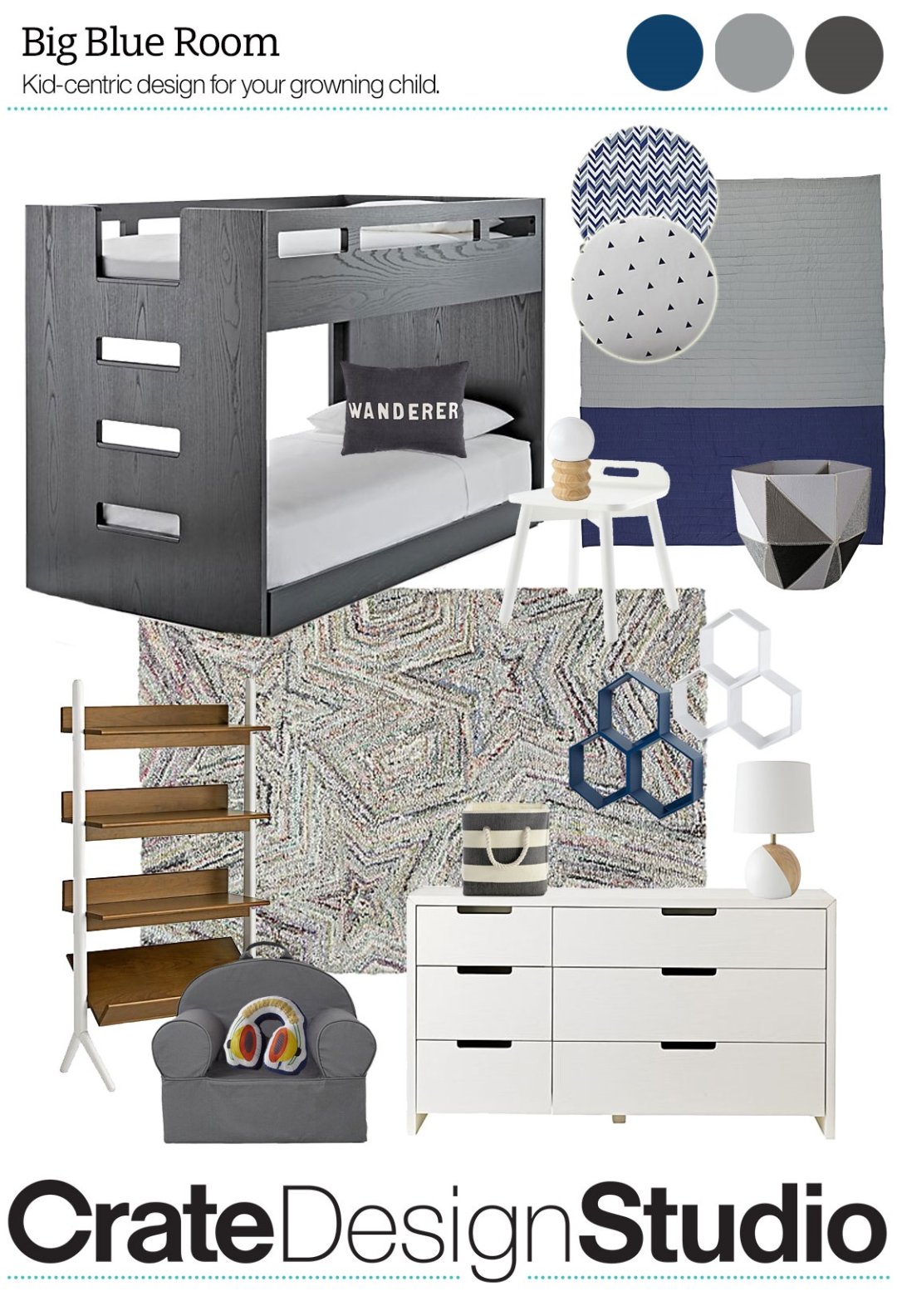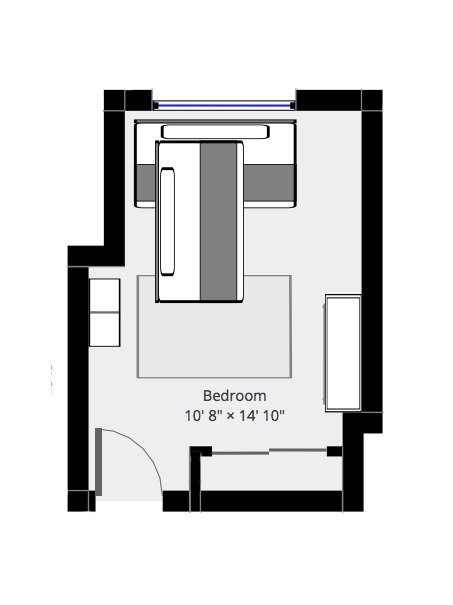 So, how can you accommodate his growing needs and changing tastes? We've got some great ideas for you. Start from the ground and work your way up. Early in the morning or late at night, let your boy know that he's a star in his own right with our boldly patterned Stars Rug. Let the rug anchor the room and build from here.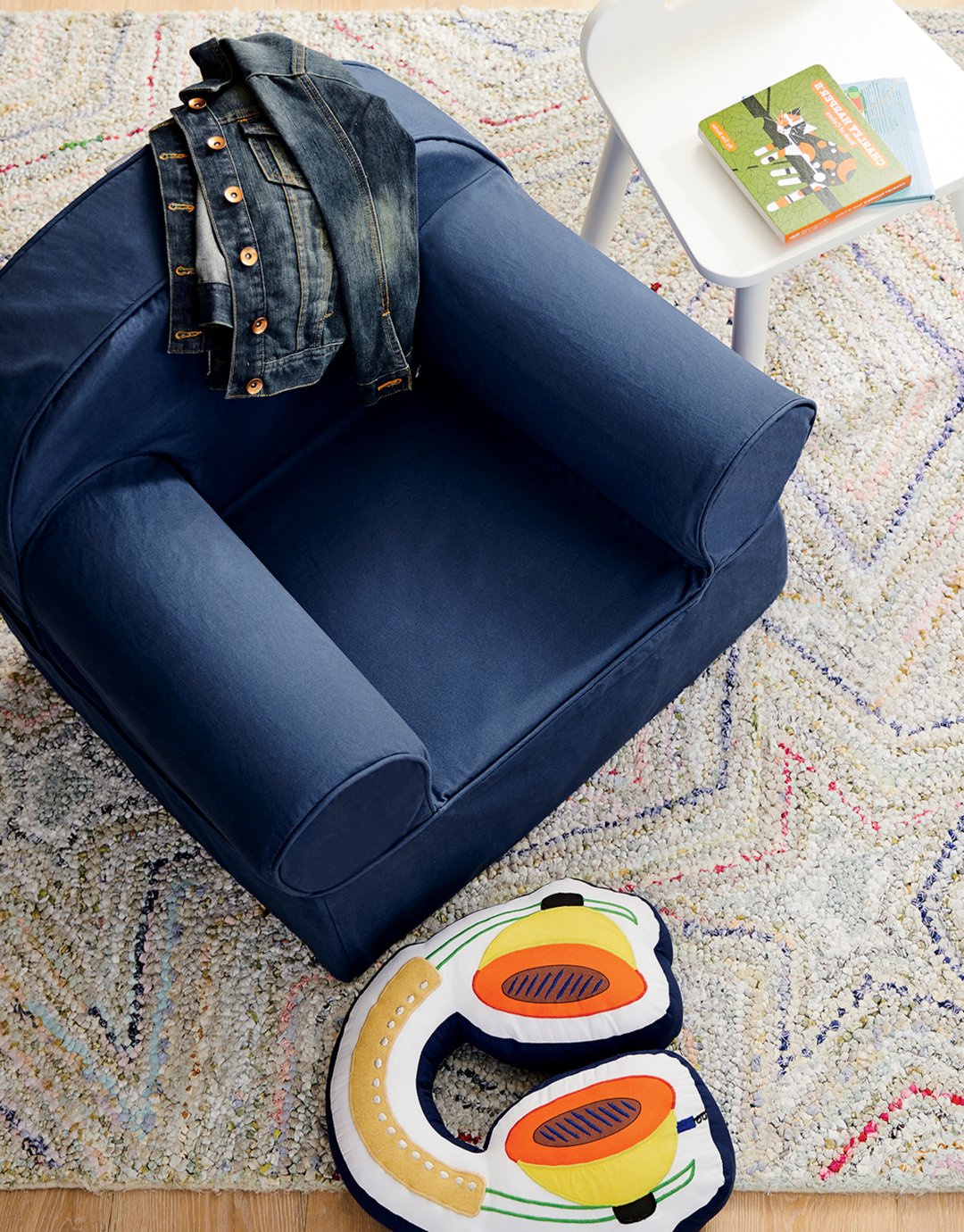 Now that he's older, he'll want to have his buddies come by for slumber parties. With our Abridged Charcoal Glaze Low Twin Bunk Bed, he'll be telling ghost stories and having giggle fits with his friend down below in the bottom bunk. With its smaller footprint, this choice of bed will leave plenty of space in his room for floor play and listening to his favorite tunes while lounging in his comfy Large Dark Blue Nod Chair.
Roomy furniture like our Kids Abridged White Dresser will give him plenty of space for his growing wardrobe. He'll need a place for his expanding book collection, too. Our Danish Walnut and White Tall Bookcase will serve him well as he grows from childhood through adolescence and beyond, holding books of all sizes, shapes and topics.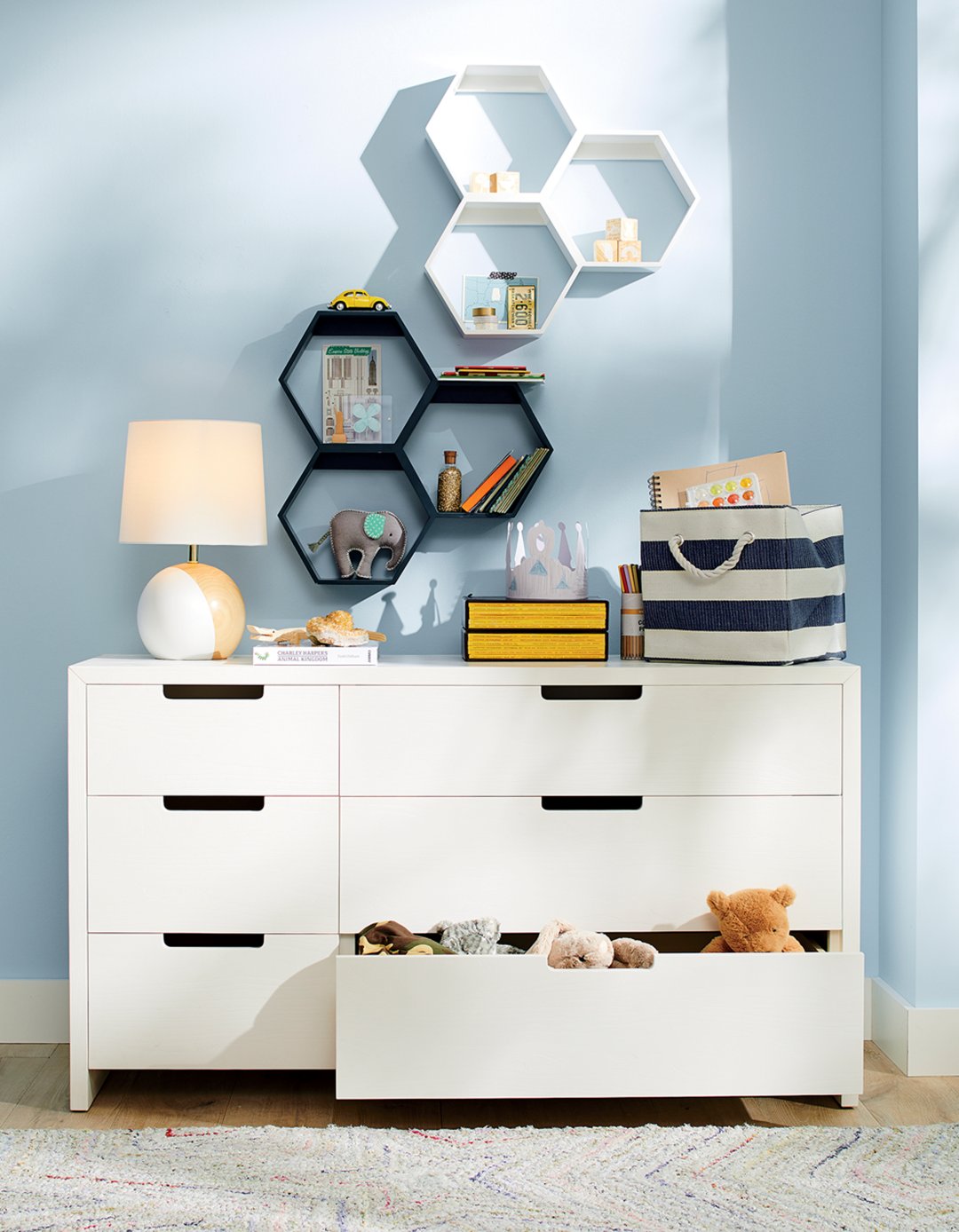 Once you have invested in the core pieces, bring in the color and pattern to show his personality. With bedding, bins and wall shelves, you'll give him plenty of interesting and fun space to tell the world who he is. He won't soon grow tired of a color-blocked quilt like our Little Prints Blue Quilt layered with sheets and pillow shams in fun prints. Store toys and more in our fun Grey Quartz Cube Bins. Give him a space to display his most precious treasures with our fun and funky Honeycomb Wall Shelves.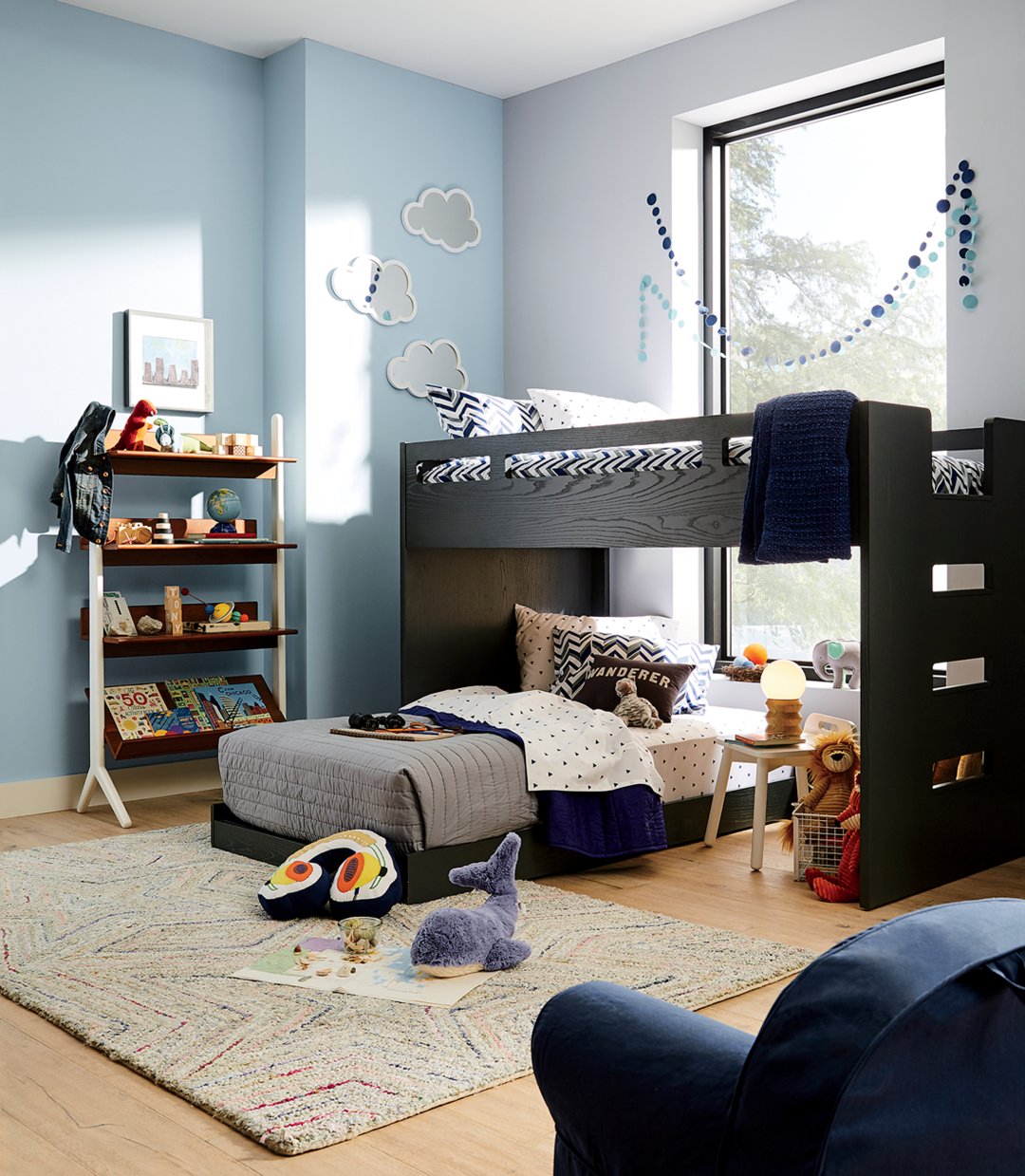 Voila! You now have a room that will grow up with him, with solid core pieces of furniture and fun accessories that he can use to express his personality and spark his imagination. All that's left is to sit back and watch him explore the world!
Need some help getting started?
Our Design Experts are happy to help with design solutions big and small,
from finding the perfect sofa to a room refresh, to the whole home.
Try our Complimentary Design Service today.
We design it. You love it. And it's free.