Camping Themed Playroom
September 10, 2018
When the first autumn chill fills the air, the summer fun doesn't have to end! Draw it out all year round with a camping themed playroom, perfectly outfitted for an epic indoor adventure.
With our camping themed playroom, your kiddos will be rolling down the imaginary road with the Jetaire Camper Playhouse and able to spread out for a night of camping under the stars. Once they've got the camper parked, they can gather around the plush campfire and take a rest on a log seat.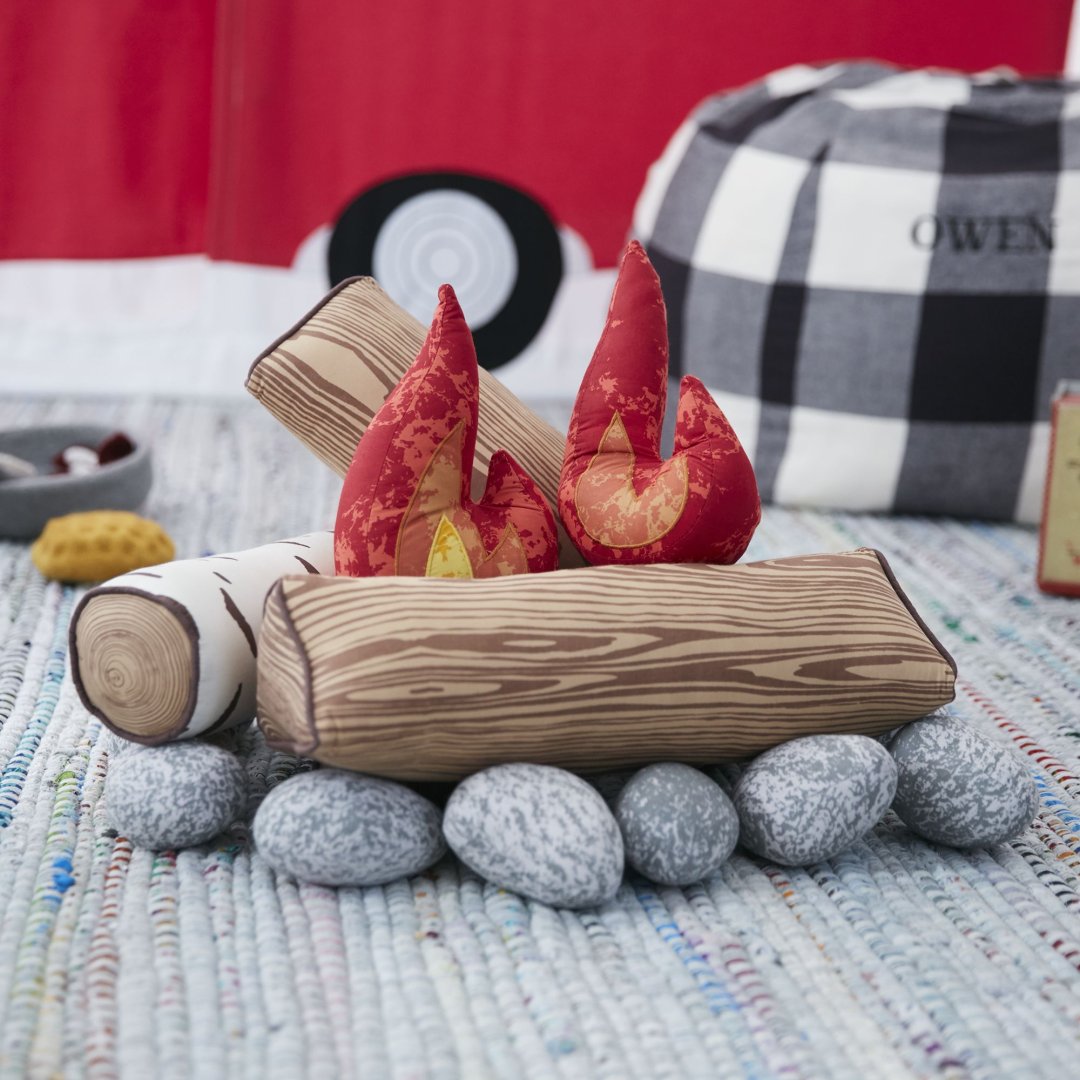 Also, don't forget to give them a space to dream up tomorrow's adventures as they gaze at the mountains in the Misty Blue Mountains Decal while visiting with their favorite wilderness friends like this Moose and his buddy the Bear.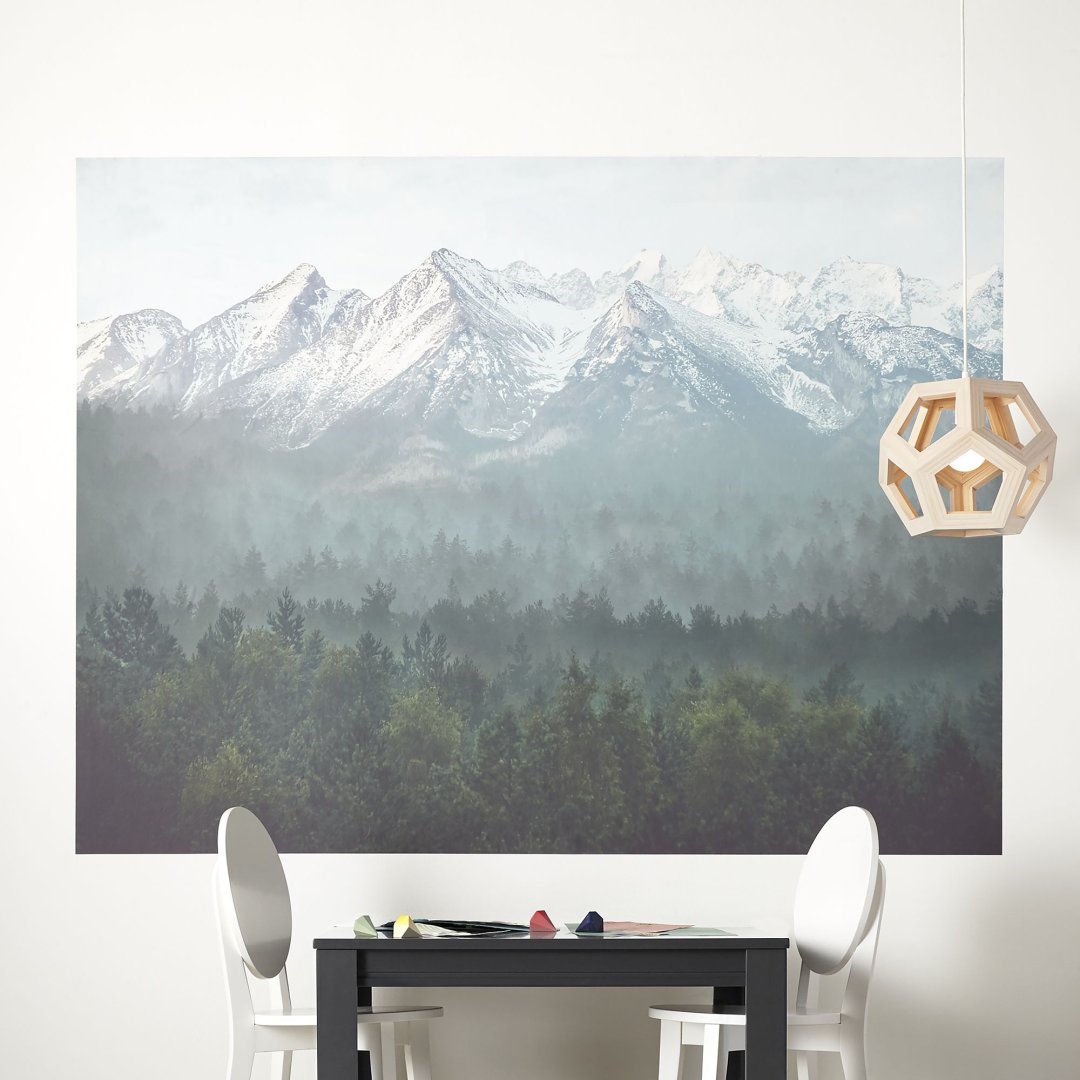 When the day is done and it's time to pack up camp, tidying up will be a breeze. The Java 12-Cube Bookcase will serve as a great place to stow their equipment, and everything will be easily accessible when tucked away in our colorful and durable Wood and Wire Cube Bins. Furthermore, go environmentally friendly with our True Blue Rag Rug, handcrafted from 90% recycled blue jean denim from the garment industry.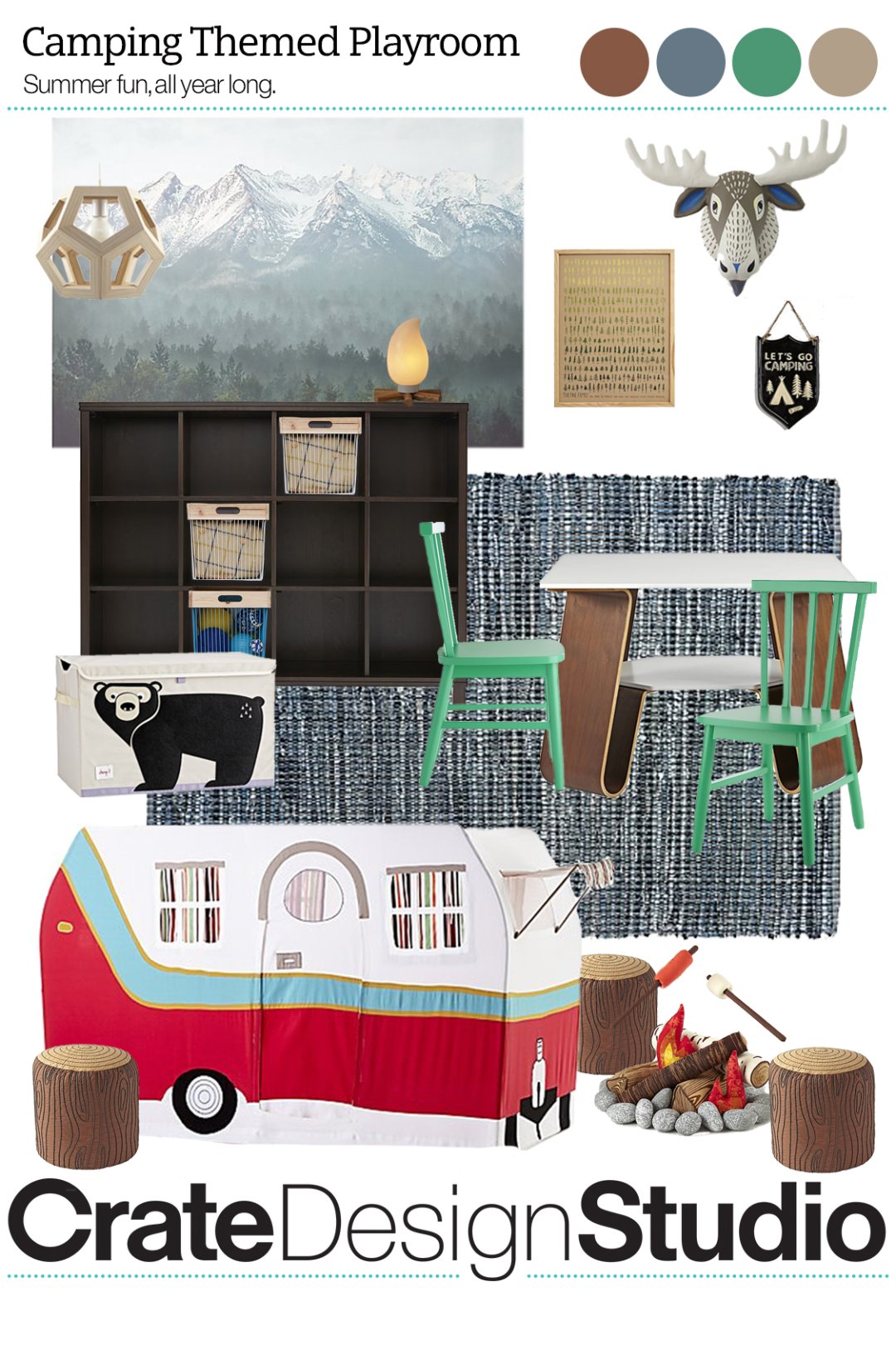 When the summer officially comes to an end, bring the outdoors in. Then sit back and enjoy as the little ones giggle their way to sleep under the imaginary stars.
Do you need help getting started?
Our Design Experts are happy to help with design solutions big and small,
from finding the perfect sofa to a room refresh, to the whole home.
Try our Complimentary Design Service today.
We design it. You love it. And it's free.