DIY Postcards from Outer Space
May 23, 2017
Post by Michelle of Avery & Augustine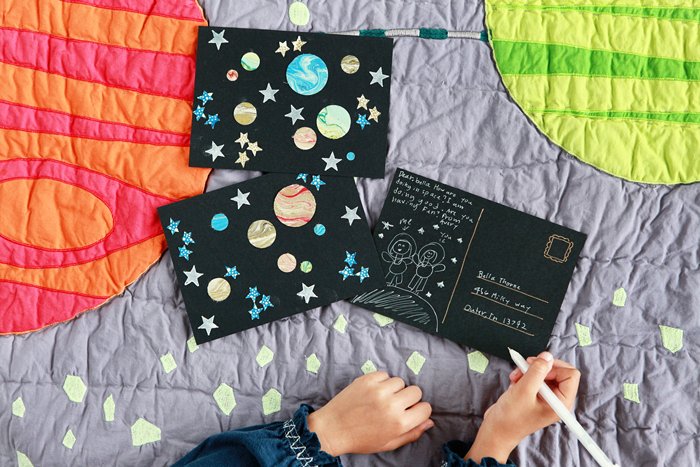 Put a twist on the next piece of snail mail you send out with these DIY postcards from outer space—perfect for a kid who is in love with all things galactic!
SUPPLIES
Black card stock
White gel pen
Patterned Paper
Scissors
Star Stamp and White Ink Pad
Glue
DIRECTIONS
1. Cut the black card stock into postcard-size pieces.
2. Use scissors or a circle confetti punch on your patterned paper. The great thing about this particular punch is that it generates different sizes of circles, which is exactly what you need to create your planets.
3. Use scissors or a star punch on different patterned paper to create stars.
4. Attach planets and stars onto your postcards using the adhesive of your choice.
5. Use a star-shaped rubber stamp and white ink pad to get a few more stars in your solar system.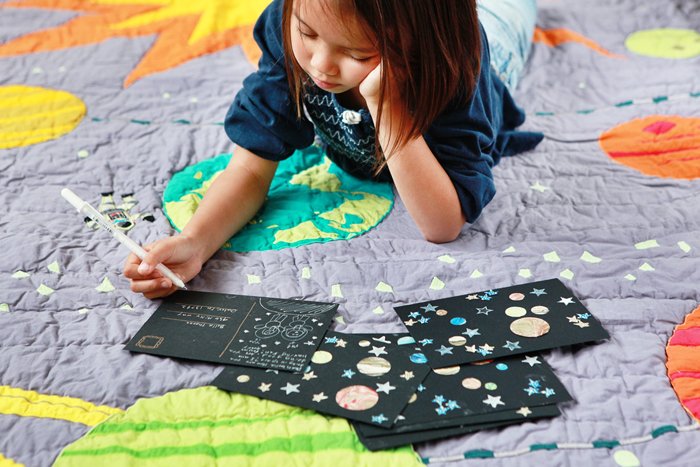 6. Allow the ink to dry before you write your galactic message on the other side.  "Greetings Earthlings" is one of our favorite ways to begin a message!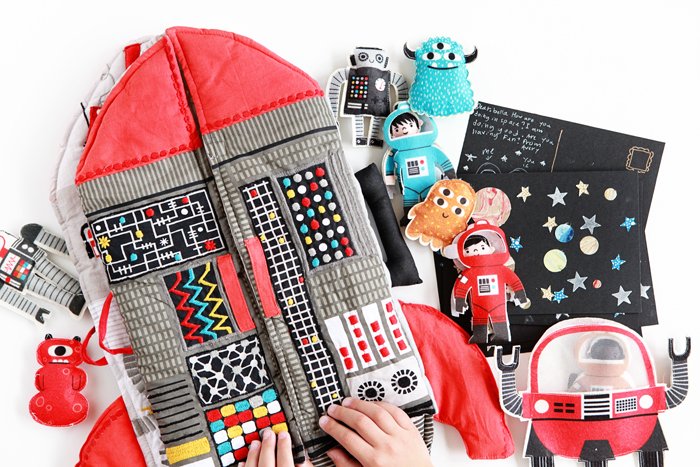 You can see Michelle's work and read about her two young children and their first forays in cooking, art, reading and everything in between at Avery and Augustine.  You can also find her sharing the latest in children's books on Instagram at @averyandaugustine.