Homemade Strawberry Ice Cream
January 16, 2018
Sometimes you just need a delicious, homemade treat. Am I right? This homemade strawberry ice cream is one of those treats we love in our home. It's easily made with just 8 ingredients and the end result is so creamy and fresh. I dare you to eat just a little! So, if you are looking for a yummy and easy treat, go and grab your ice cream maker and make a batch of this!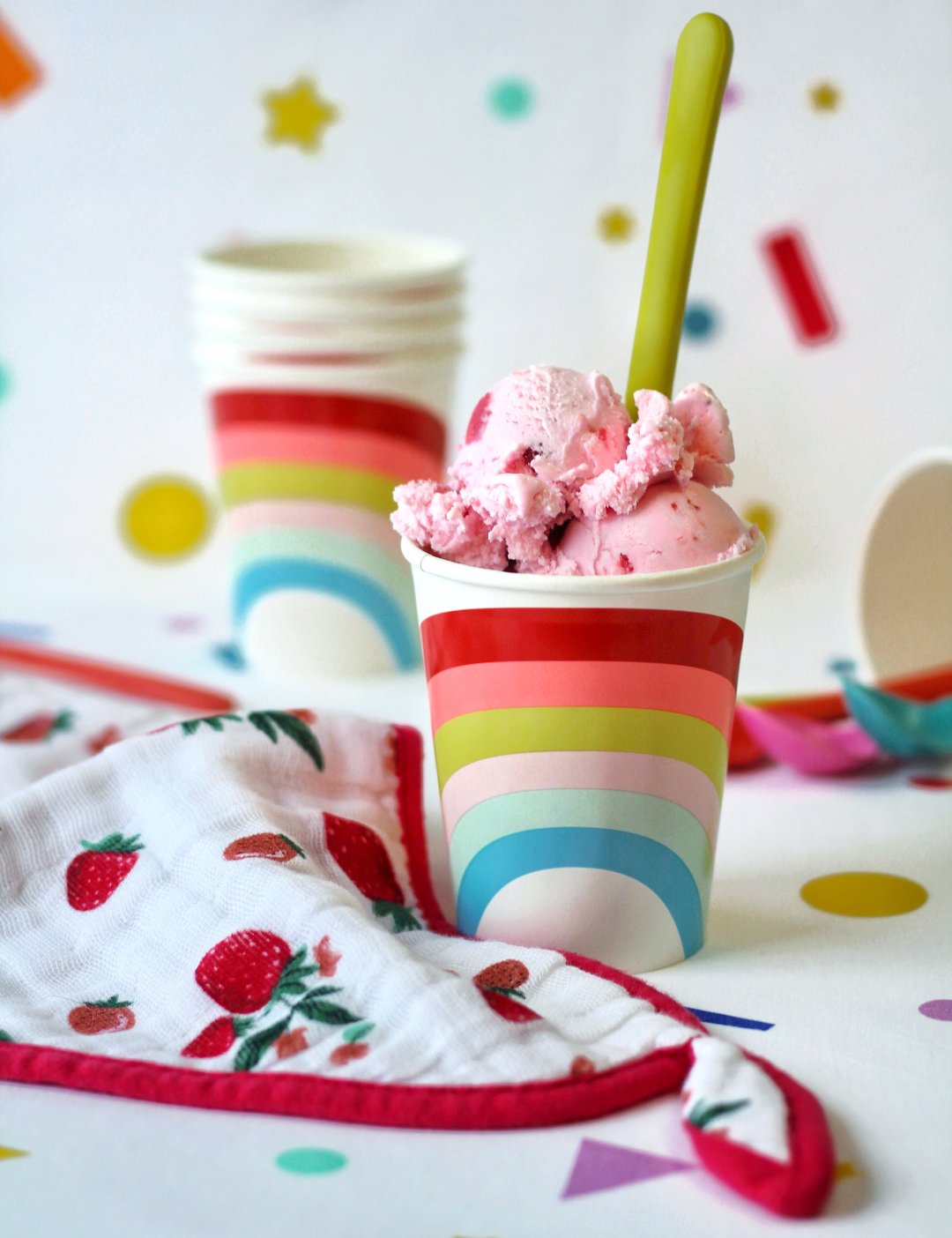 Ingredients
* Yield: This recipe makes a small batch of ice cream ideal for a 2-quart capacity ice cream maker. If you have a larger, 4-quart capacity ice cream maker and want a big batch, double this entire recipe.
1 and 1/2 cups strawberries
2 tbsp honey
1/4 – 1/2 cup sugar
1 tsp fresh squeezed lemon juice
1 cup heavy whipping cream
1/2 cup half and half
1 tsp pure vanilla extract
1/8 tsp salt
Directions
Wash, hull and slice strawberries into small chunks.
Then, in a large bowl, mix strawberries, honey, sugar, and lemon juice. Allow this mixture to sit approximately 20 min. or until the strawberries have released their juices (this will help them to soften and will help with flavor).
Next, mash strawberry mixture with a fork until there are no longer any large chunky strawberry pieces – think about store bought ice cream you have had. You want your strawberry pieces to resemble those ones. Not too big!
Add heavy cream, half and half, and vanilla extract to your bowl with the strawberries. Mix until just combined. Then sprinkle with your salt.
Carefully transfer your mixture to your ice cream maker, and follow your maker's instructions to churn (mine took 15 min).
Once finished, enjoy this ice cream soft-serve style or freeze in an air-tight container for at least 3 hours to firm up. Then set out on your counter a few min., scoop and serve!
Enjoy, and don't forget to share!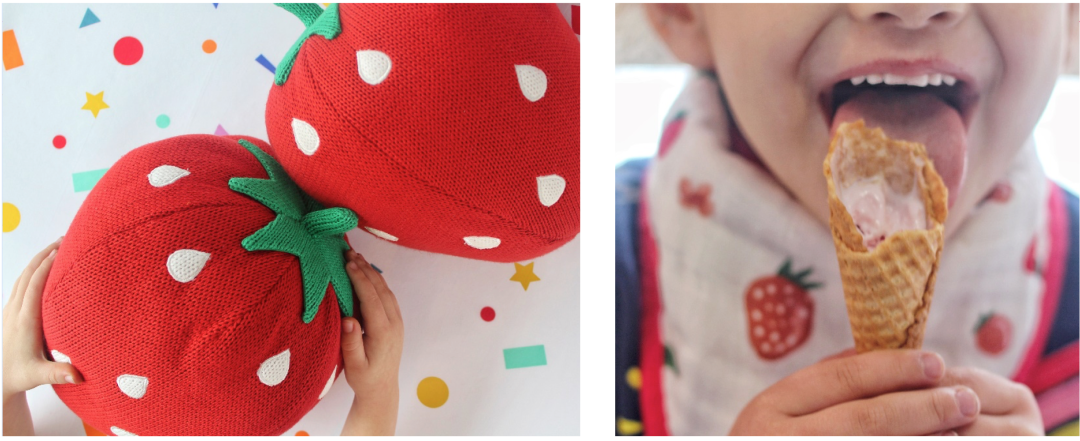 POST BY LUNCHES + LITTLES
Lunches + Littles focuses on quick, healthy and fun meal options for little ones while sharing practical tips & tricks on how to make meals enjoyable, all the while keeping things simple. A lover of colorful plates and an advocate for getting kids in the kitchen, Lunches + Littles is also a great resource for parents of picky eaters, parents looking for healthy family and toddler recipes and those mamas (dads too!) who are short on time. A mantra of sorts: Making meals fun doesn't have to be hard! With 3 little ones (3 and under) it can't be! Follow @lunchesandlittles for all of the above… And more!