Pastel and Floral Shared Nursery
June 25, 2018
Baby number two on the way? If you are tight on space, try a shared nursery! Our Crate Design Team has tips for creating a positive split room experience.
To make cohabitation more comfortable for anyone involved and avoid chaos, setting up a peaceful environment is key! Make sure to give each of them their very own special area. The best way is first by breaking up the room with rugs. Our Marble Rug and Floral Shag Rug work perfectly together. For the bedding, try identical basic sheets to tie the beds together and varied bedding components that work well together. We mixed the Folktale Forest Duvet Cover with the Floral Baby Crib Quilt and chose the organic gold polka dot sheets for both beds.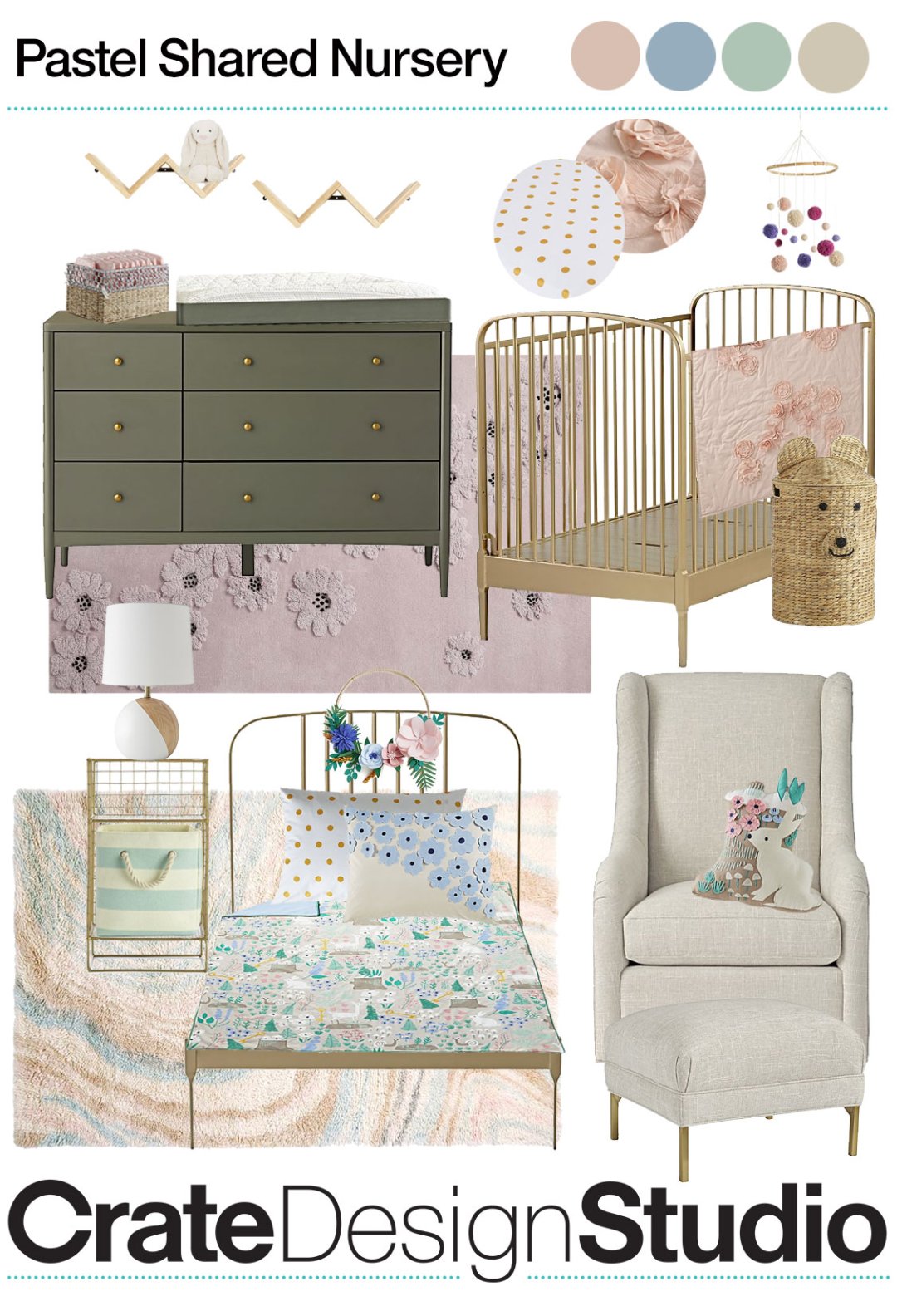 Furniture can be tricky, but with our Larkin Collection you won't lose sleep wondering if your investment was worth it. The beds add a soft, airy touch to the room with their arched metal and champagne gold finishs. Tie the room together and add contrast with our Olive Green Hampshire Dresser. The clean lines and antique brass metal drawers enhance the elegance of the room and can also double as a changing table to maximize your space. Last but not least, add a comfy glider for bonding and story time.
Finally, complete the look with some décor and you're all set to welcome baby home!
Need some help getting started?
Our Design Experts are happy to help with design solutions big and small,
from finding the perfect sofa to a room refresh, to the whole home.
Try our Complimentary Design Service today.
We design it. You love it. And it's free.