Photography For Kids
July 20, 2017
4 Really Good Reasons Why You Should Teach Your Kids Film Photography
How many times have you heard your kids scream, "No more pictures!" while your iPhone is in front their faces for the perfect Instagram shot 🙂 By 2 years old, most kids are completely familiar with all things digital—laptops,  iPads, iPhones and all of the photography apps that go along with them, so it's only natural that they will want to get behind the camera and start taking photos of you…and everything they love. Instead of handing them your iPhone, use this opportunity to introduce them to film photography.
Teaching your children this kind of photography (which includes a Polaroid, Fujifilm-instax mini or a disposable camera) will give them an opportunity to slow things down, follow step-by-step instructions (which is a learned behavior!), and participate in a creative activity that will support their fine motor, gross motor, communicative + social and emotional development. Here's how:
1. Your children will develop concentration and patience. There is a sequence that needs to be learned and followed before a shot can be taken with a film camera. Looking through the viewfinder at your subject, making the choice of whether to take that shot or not (since there is a limit to the number of photos you can take with film), waiting for the photographs to be developed…and the excitement and the wonder of seeing the pics for the first time.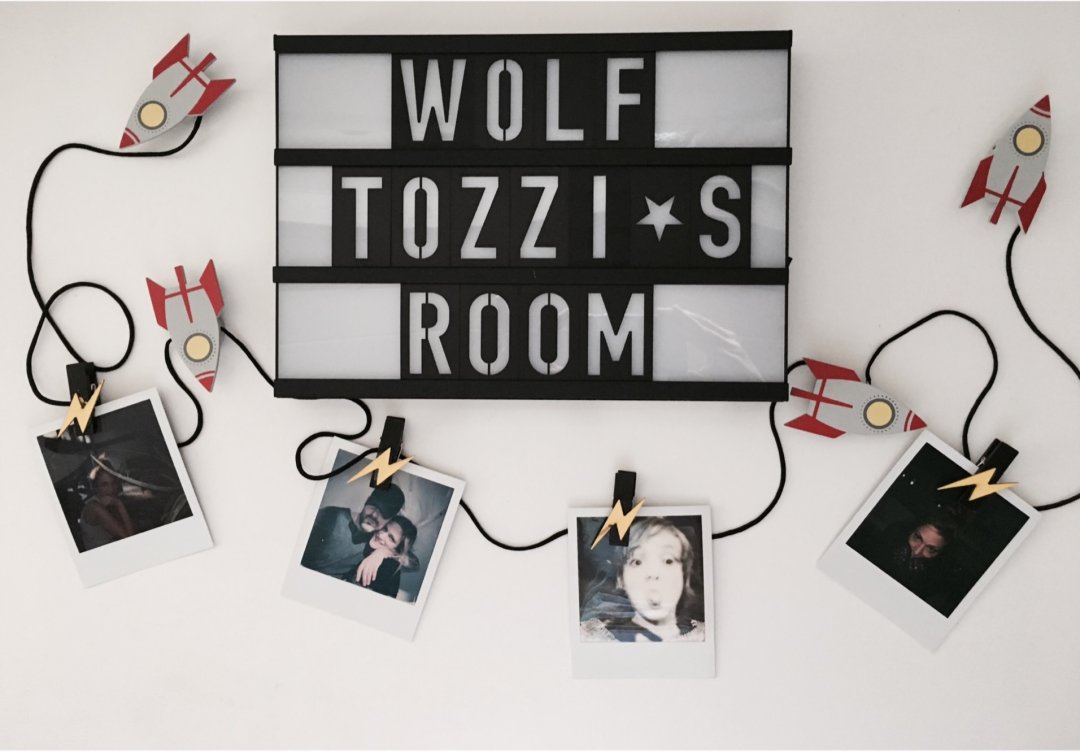 2. Your children will have the opportunity to critique their own work. Once the film is developed, children can decide which photos they like the best and why which ones they think need more practice and what they want to capture the next time.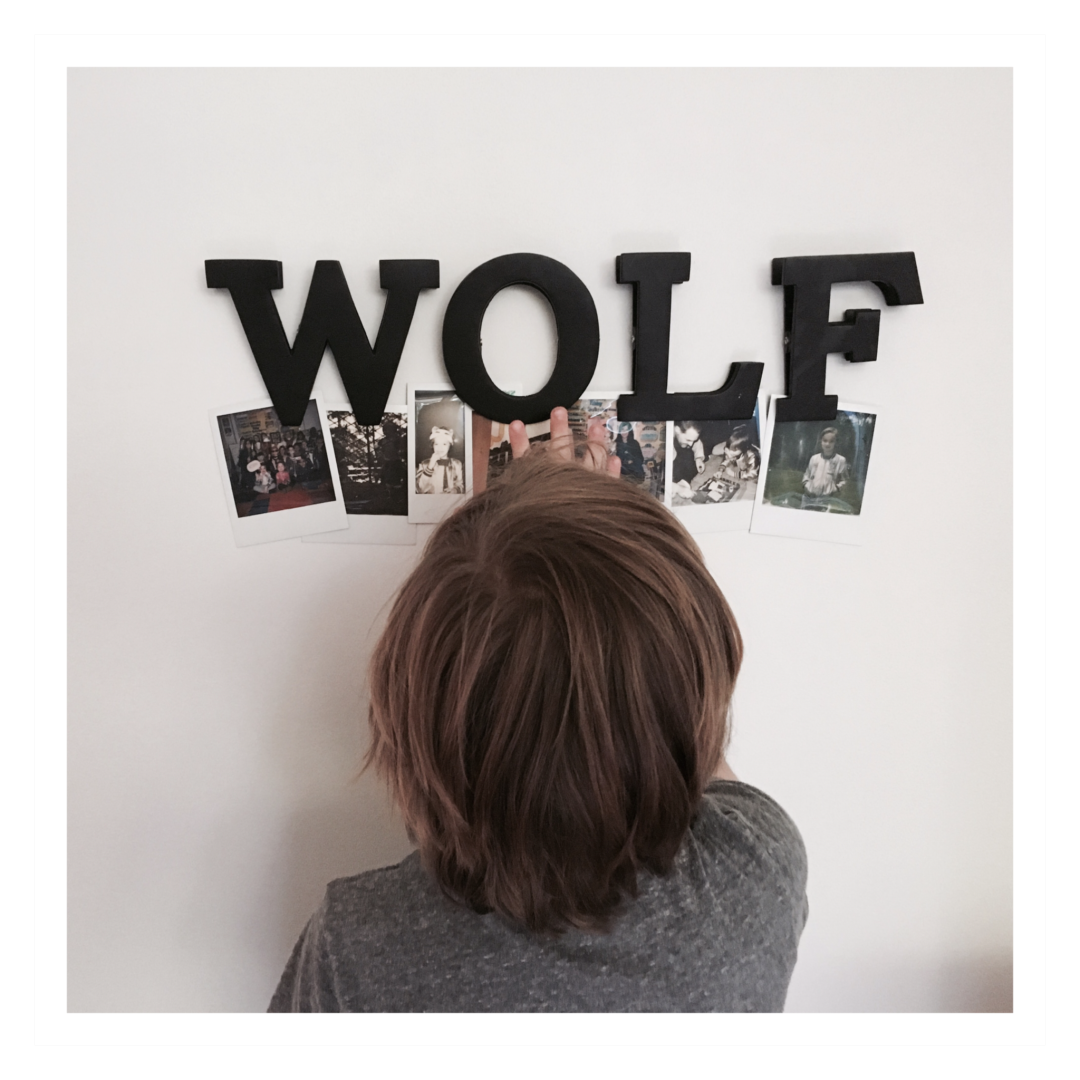 3. Your children will have pride displaying their art. They can put the 'good ones' up on their walls like we did with using A Typeface Wall Clip in Wolf's name, the Fine Art Clips in Rockets + Rainbows or this cute cloud corkboard. Many kids will find photos of their loved ones and favorite friends comforting for them at night.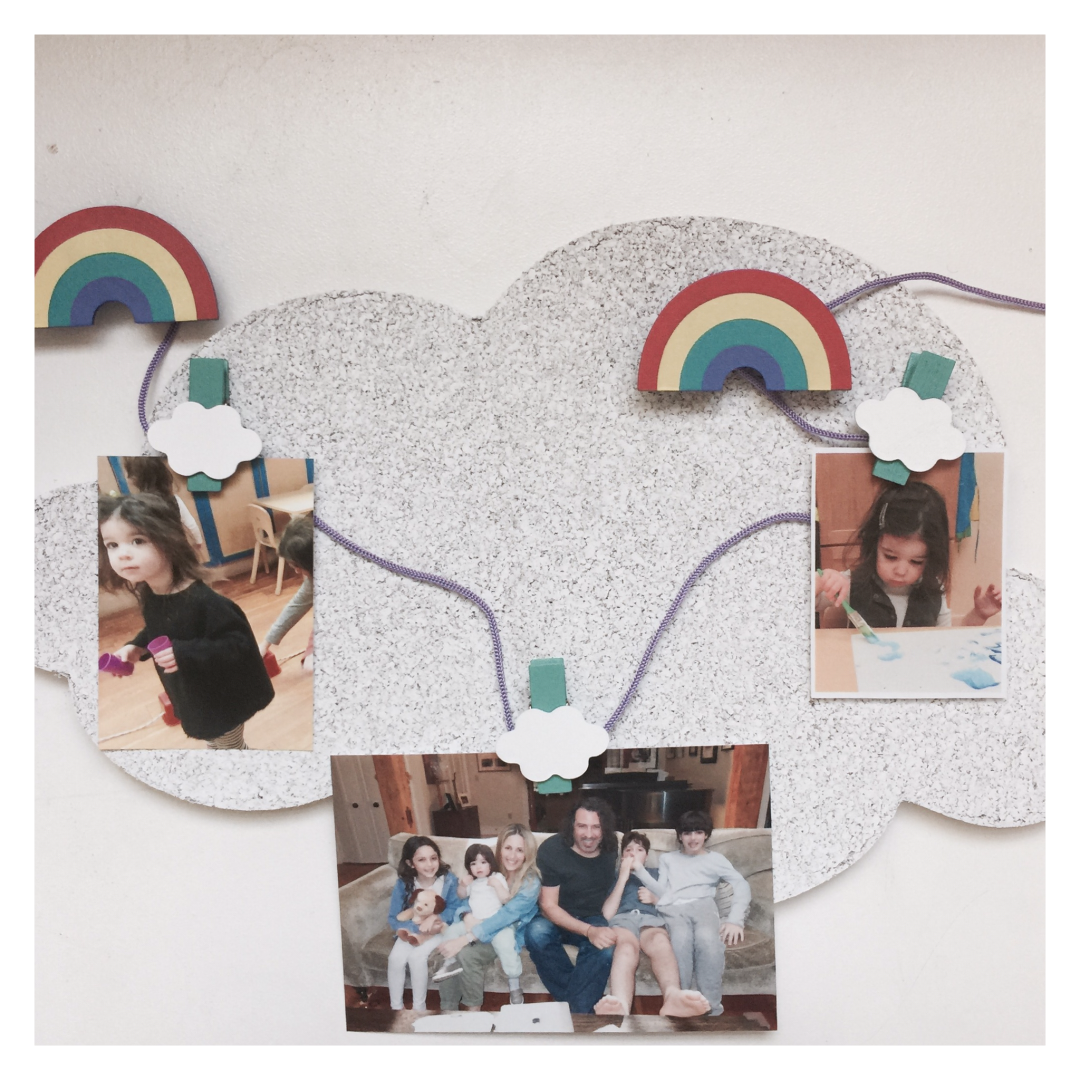 4. Photos are a conversation starter. They will love talking to you or their friends and family about each image, where they were, who is in the photo and why they took it. And since each shot was considered when your child is taking the photo, their recall will be more detailed and vivid.
Trust us, there is nothing more precious to children then something that they create…and these memories will last a lifetime.
Post by Wolf + Friends.
Visit wolfandfriends.com for more creative activities to support your child's unique developmental needs and follow @wolfandfriends.shop on Instagram for daily play tips, design ideas and style advice from our experts.