3 Pillow Trends
We Love
The quickest way to give your room a fresh new look.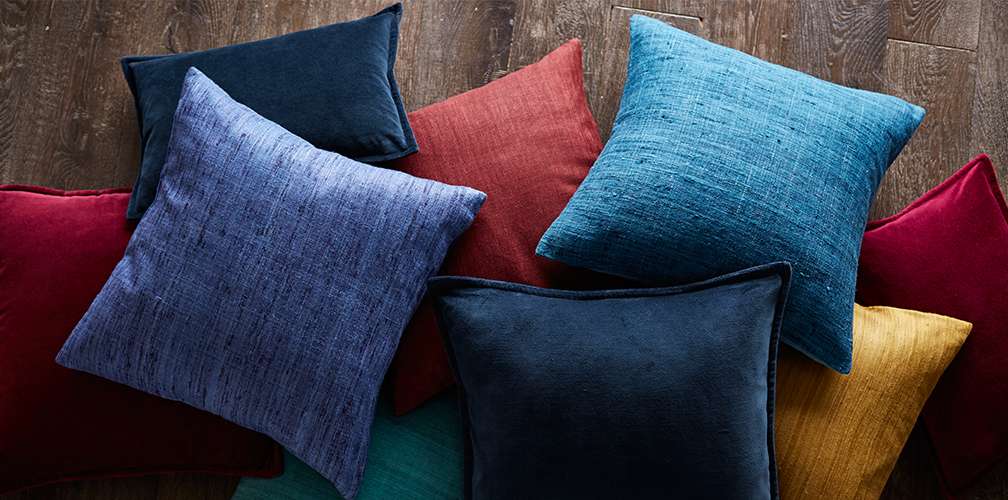 Color Rich
Deep and true, these brilliant shades add drama and style in pure, nubby silk and lustrous velvet.
Shop Jewel Tone Pillows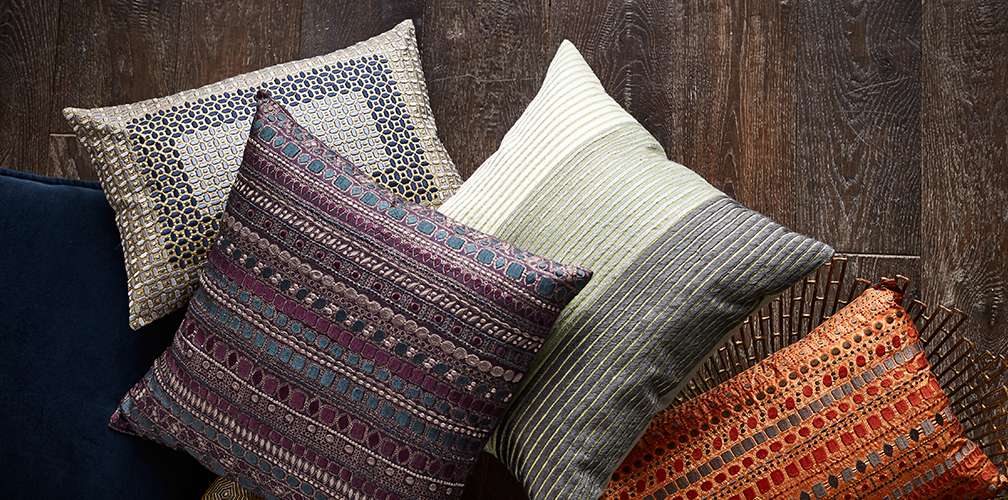 Metallics
Intricate embroidery and velvet patterns dazzle with glints of metallic threads.
Shop Metallic Pillows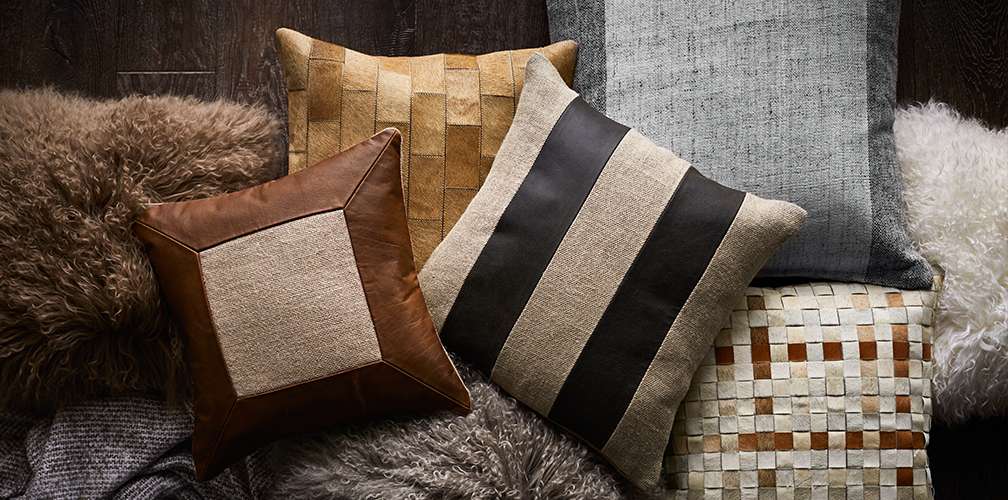 Naturals
Create a textural focal point with fluffy Mongolian sheepskin, soft woven leather and pure nubby cotton.
Shop Natural Pillows