Kids Nature Scavenger Hunt
August 30, 2018
Need a refreshing activity for the kids that doesn't involve screens? Try a nature walk followed by a DIY craft activity! We've partnered with Lay Baby Lay to bring you this easy but fun kids nature scavenger hunt activity to get those children out of the house.
www.laybabylay.com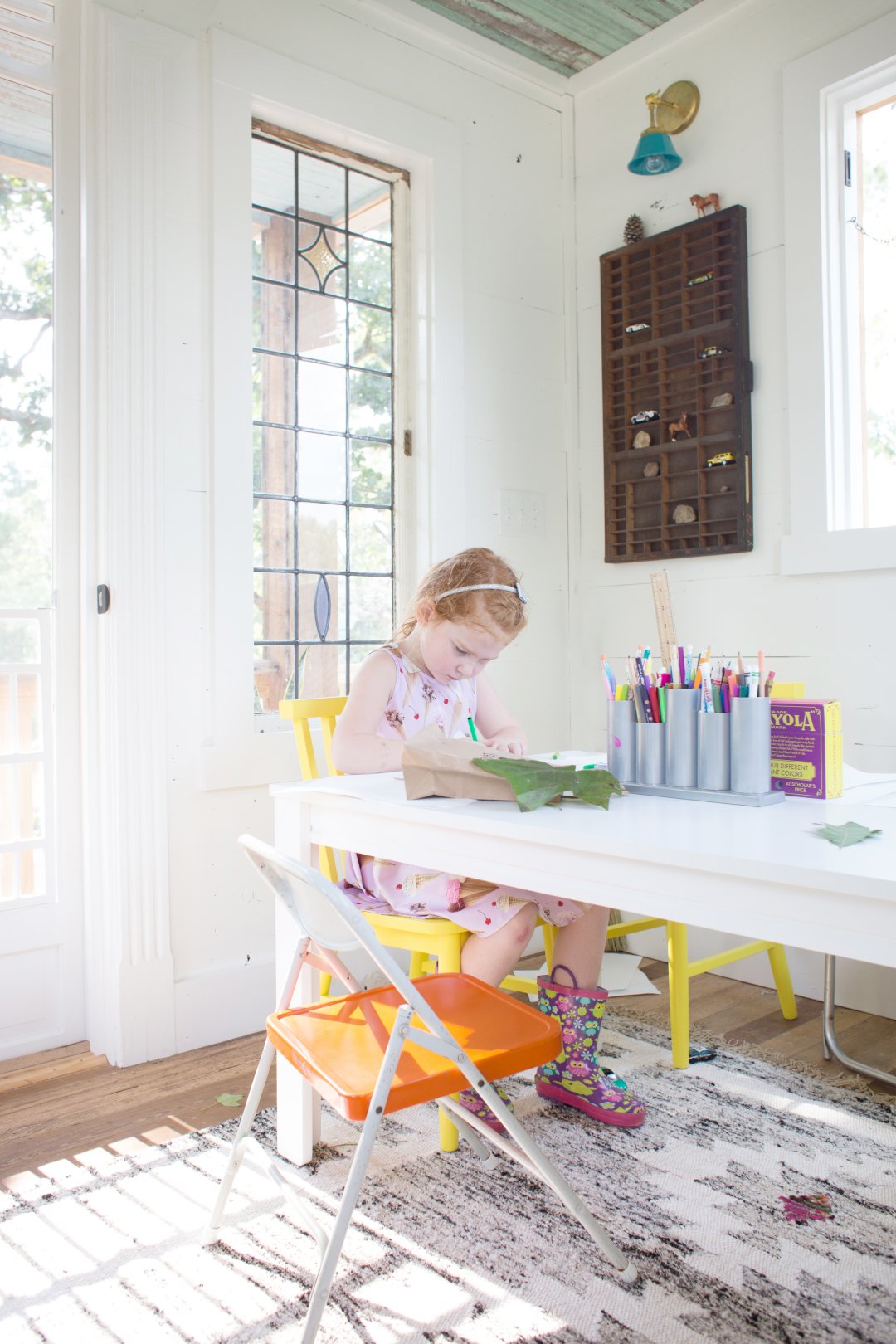 I've been trying to teach my girls about the plants, trees, and wildlife around them, and recently we went on a little tree finding walk. It was so much fun, and really simple. I'm sharing the details here so you can try it!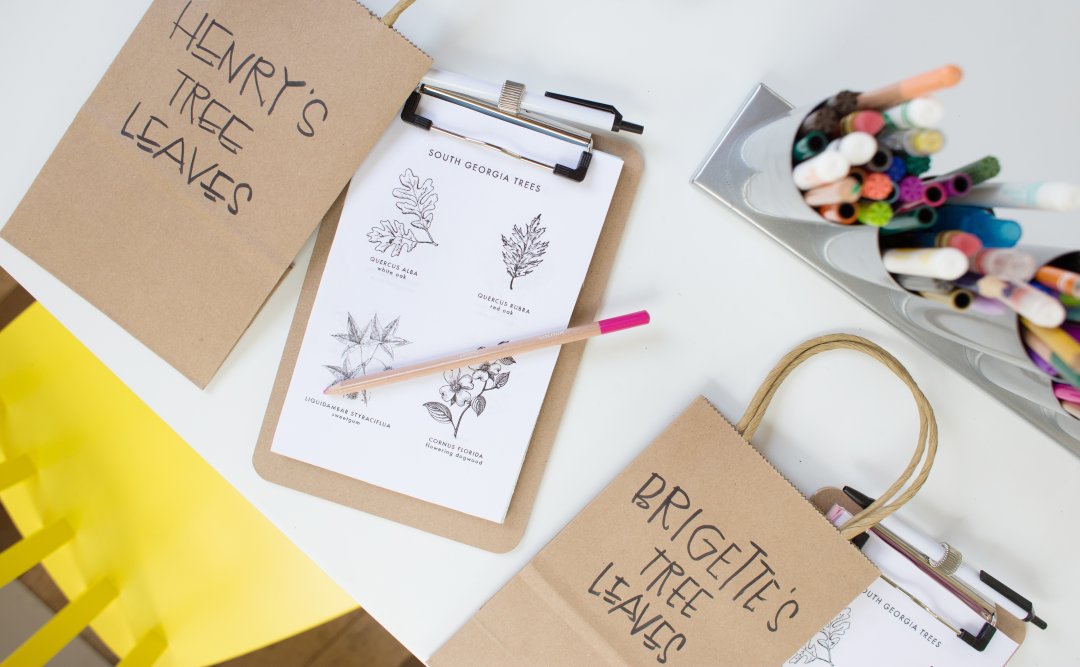 To start, I made a list of eight trees that are commonly found around the treehouse. I did a google image search for the leaf of each tree, and found line drawings of the leaves, and printed out little sheets. (If you don't have any editing software to put everything onto one sheet, you could also just pring out each leaf individually, or sketch them out yourself- the shapes are pretty simple!) I had little clipboards and a bag for collecting the leaves.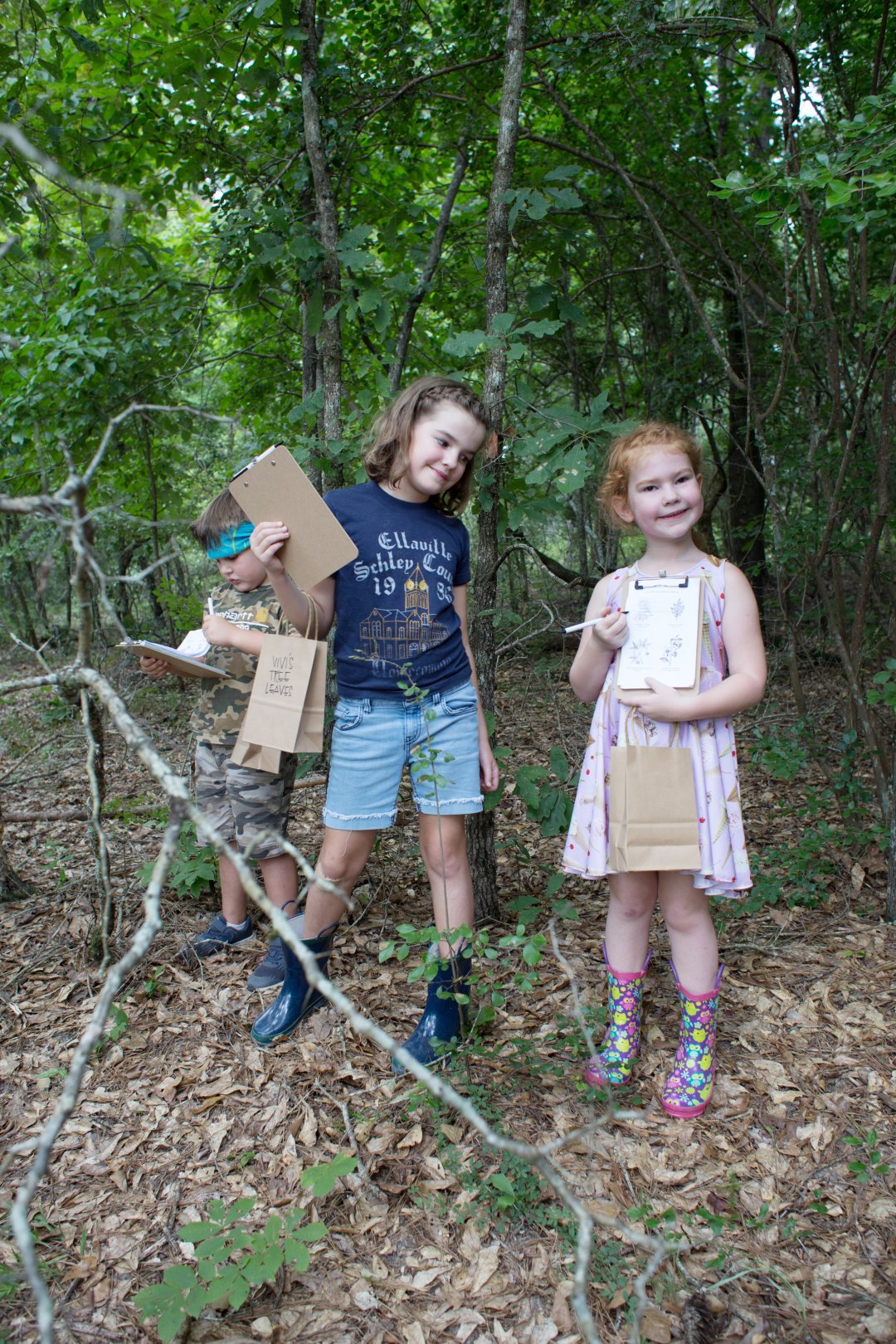 I wasn't really sure how the kids would feel about the project, but they LOVED it! They had so much fun searching for the leaves, and got so excited when they identified a tree. As a reference, Vivi is 7 and can read, Brigette and Henry are 5, and they can't read yet, but were able to easily match leaf shapes with the ones on their clipboards, so it was a great activity for all of them.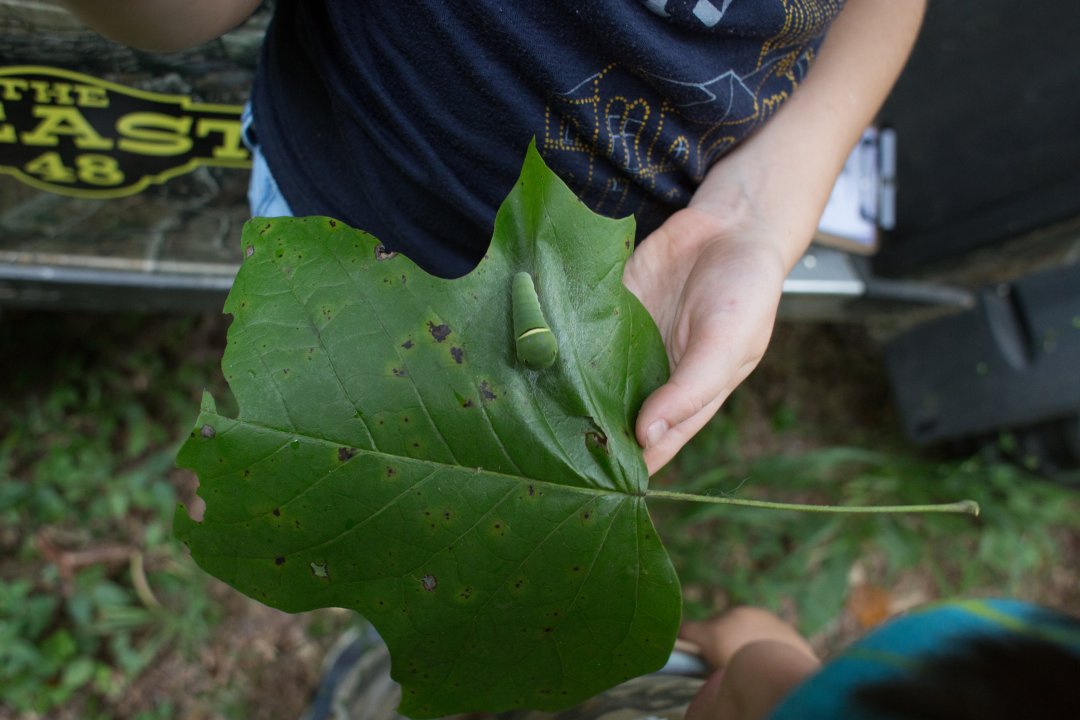 We even found a swallowtail caterpillar on one of the popular leaves we picked; it was so camouflaged we didn't notice him at first! It was so fun to check him out and observe how he protects himself with camouflage and mimicry, and we were careful to return him to the place we found him.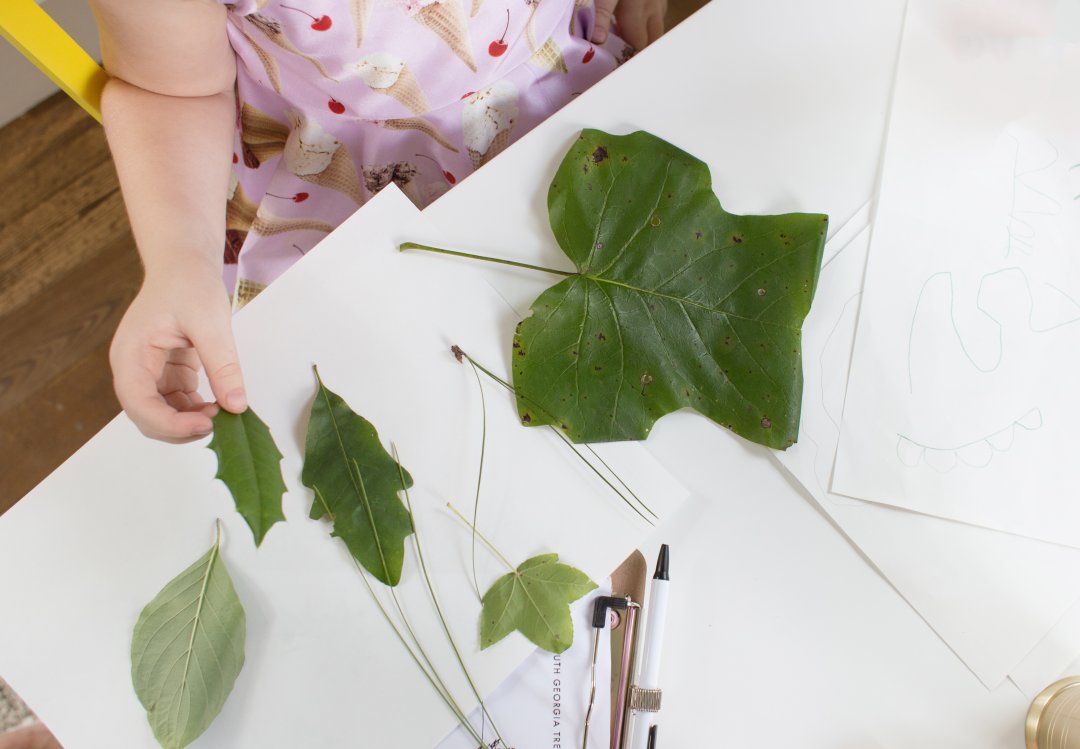 When we returned from our leaf-finding, we placed all the leaves on the table to see what we had found. Everyone chose their favorite leaf to do a leaf rubbing. I had sheets of paper and crayons, and they placed the leaves (upside down) under the paper to color on top.
Brigie also traced one of her leaves with a marker.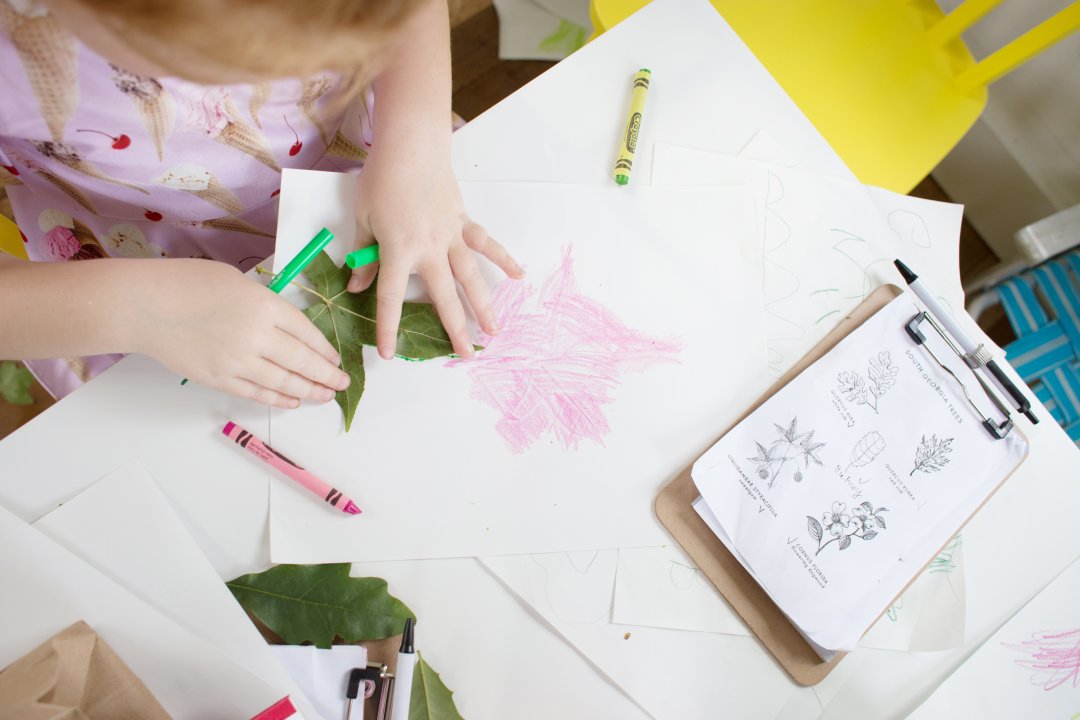 After coloring our leaves, they copied the leaf names from their identification sheets. I also included the scientific names, and I love how they look written out in their sweet hands!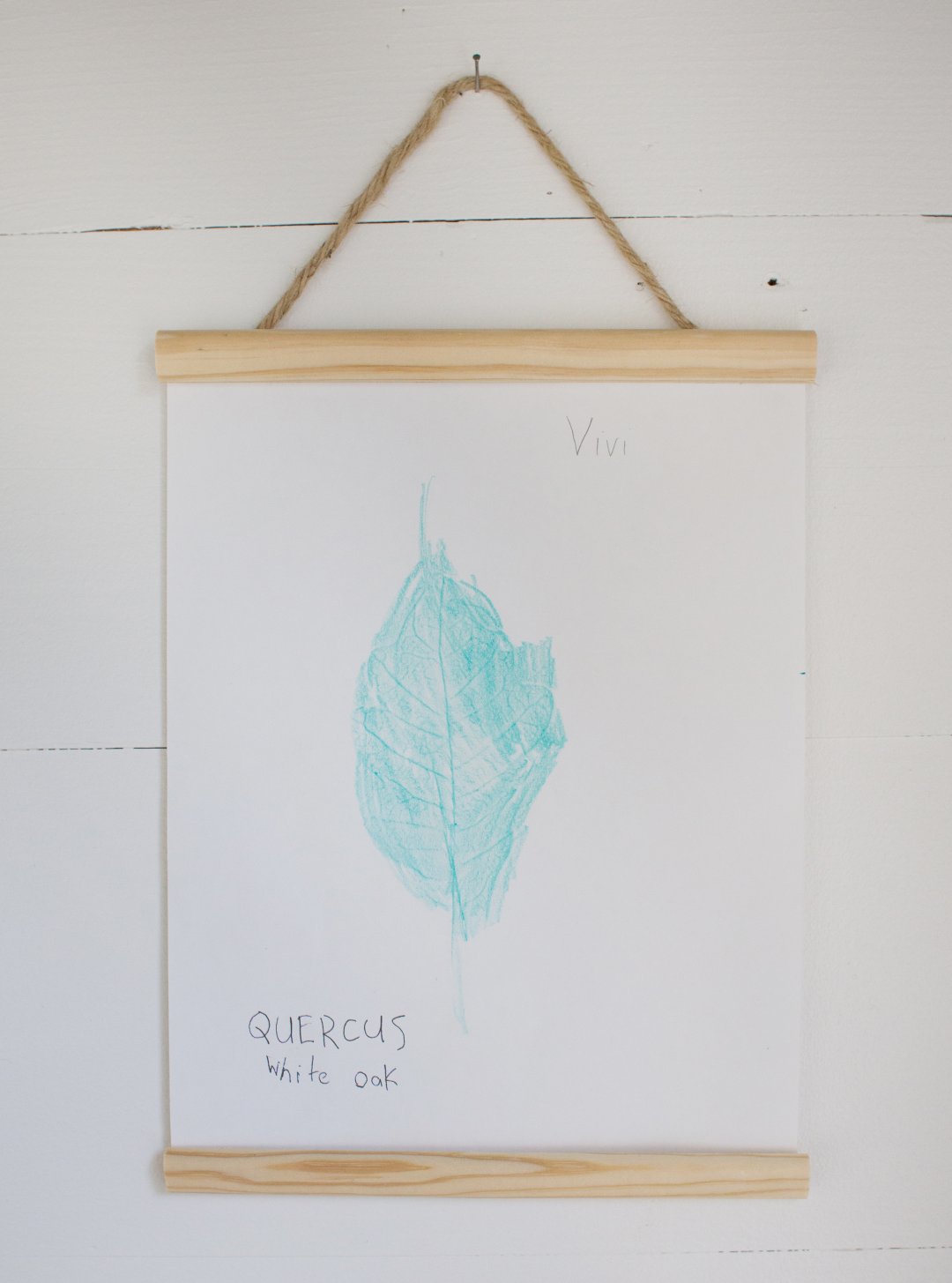 To make their pictures into pieces of art, I bought some screen door trim (you can find it at a local hardware store, and then have them trim it to paper size, or use a hacksaw, which is really easy to do). I staple gunned the trim to the edges of the paper, along with some twine at the top for hanging.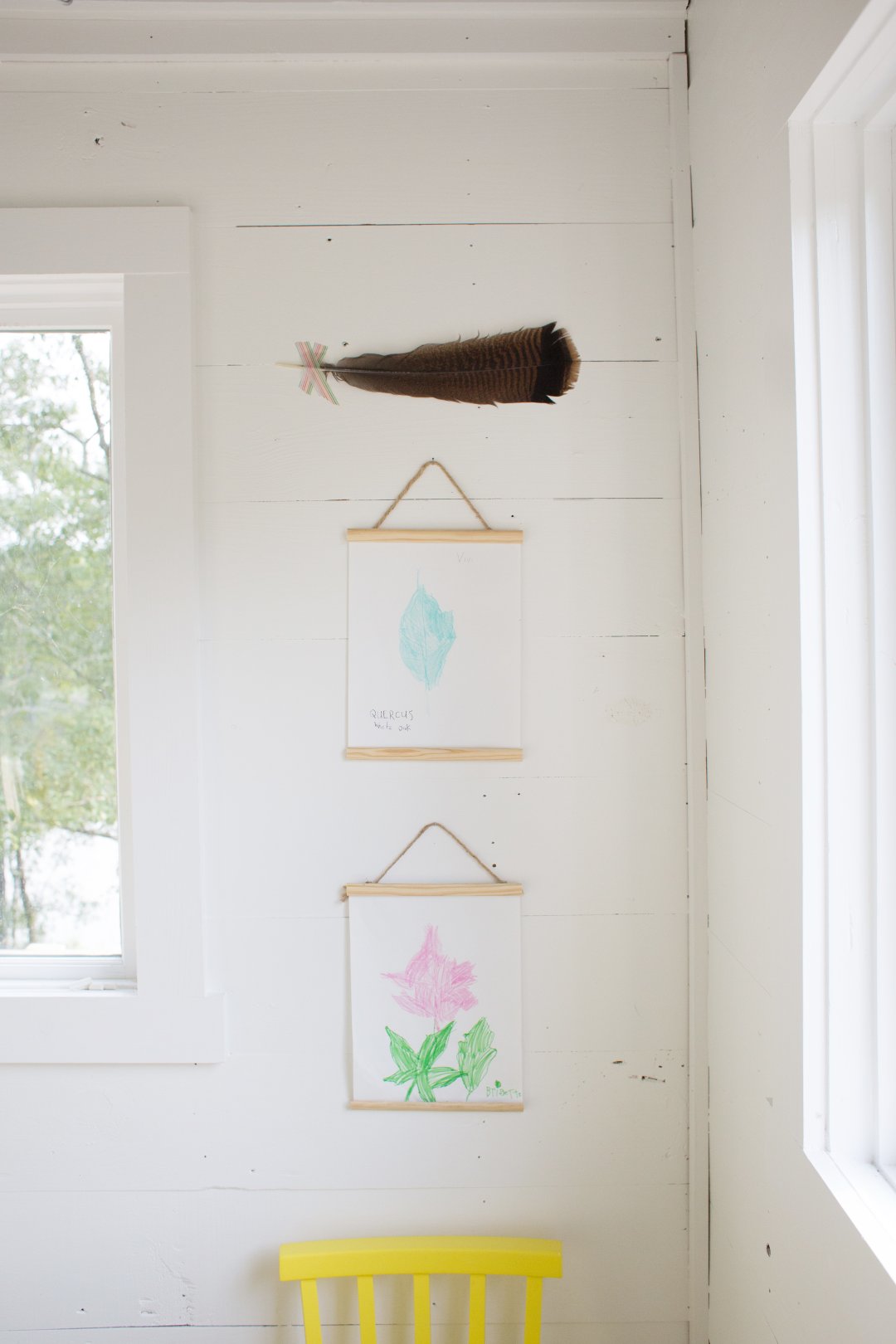 It's such a fun and easy way to display their handiwork and remember a fun afternoon of exploring! To see more of the treehouse, check out this post.