Bright Ideas
Illuminate your home in style for under $199.
Shop Now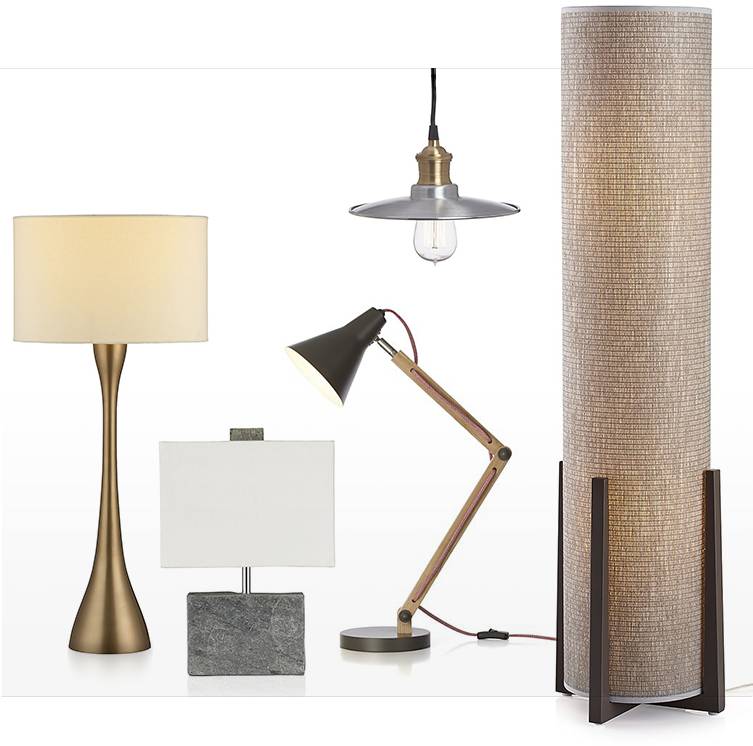 Hang a pendant or chandelier to add instant drama to any room.
shop pendants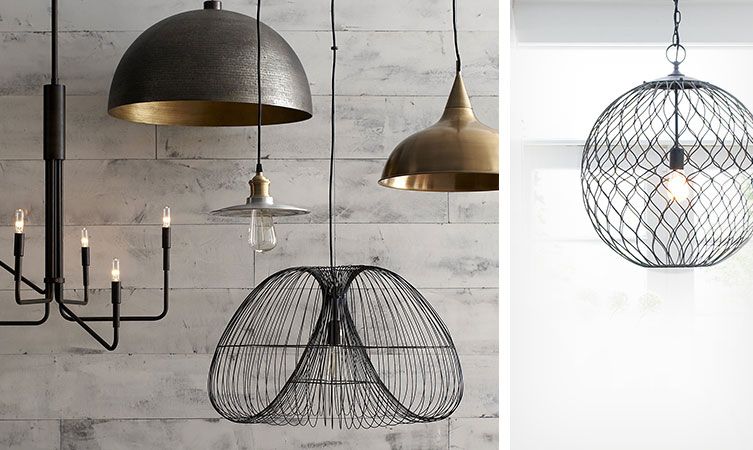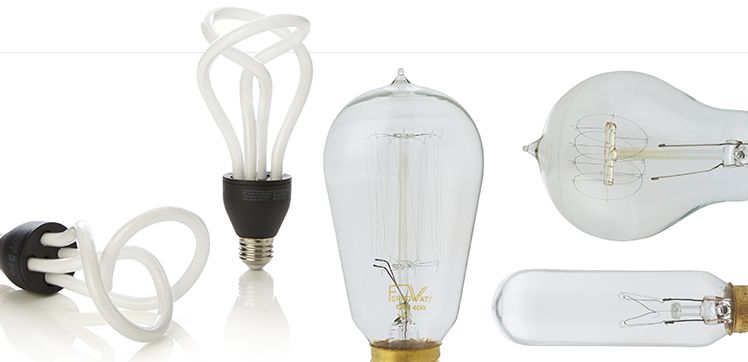 Buy Online
Pickup in Store
Order lamps, pendants and other lighting options online and pick up in a store near you. It's fast, easy and free. Choose the Store Pickup option at Checkout.
Earn 10% back


in reward dollars1

Or receive 6 months special financing.2 Designed to reward you every time you shop at Crate and Barrel, CB2 and The Land of Nod. Applications subject to credit approval.

Learn more
Our switch to CFL bulbs
Compact fluorescent light bulbs (CFLs) have become the standard for green-minded consumers. That's why we include them with almost all of our table lamps.
shop table lamps
Add style, sophistication and light to your space with lamps and lighting fixtures from Crate and Barrel. Our lighting options come in a variety of sizes, colors and designs to suit any taste. Find lighting for every room including bedrooms, offices, living rooms, dining rooms, kitchens and more.
Types of Lighting We Offer
Lighting is a key component in furnishing and completing the look of a room. To illuminate your space, you'll need three types of lighting: general, accent and functional. General lighting is for basic illumination of a space. Its purpose is to enable a person to safely move and function within the space. Accent lighting is used to create a particular ambience within the space or to emphasize a specific object. Functional lighting enables a person to perform a detailed task easily. It is a bright light focused on a small area.
At Crate and Barrel, we offer a full range of lamps and lighting styles to fulfill everything you need to layer lighting in a beautiful way, including:
Table and Desk Lamps—The perfect supplemental lighting, our table and desk lamps provide illumination when you need it to accomplish the task at hand.
Floor Lamps—Designed to add supplementary light to your space without taking up tabletop space, floor lamps are ideal for living rooms, home offices and bedrooms.
Pendant Lighting—Pendant lights can be used for both directed task lighting and general room illumination.
Sconces—Wall sconces can provide a space with a soft glow or act as supplemental accent lighting.
Outdoor Lighting—In addition to our indoor lighting styles, we also offer beautiful string lights, lanterns, wall sconces and candle holders to brighten up your patio, deck, walkways and other outdoor living spaces.
Our Stylish Lighting Options
We have lamps, sconces and pendant lighting that add a touch of style to any room of the home. As you choose the lighting option for your home, you'll be able to choose from a variety of bases, shades, bulbs and switches.
Lamp Bases—Lamp bases can be made of wood, metal, ceramic or a combination of these. Lamps are available in on-trend base colors, including cream, clear, brown, silver, white, black, gold, blue, yellow, red, tan and more.
Shades—Lamp shades are an easy way to freshen up the look and feel of your room. Our lamps have shades made of paper, fabric, glass and metal.
Bulbs—We offer various bulbs styles, including on-trend vintage Edison incandescent, energy efficient compact fluorescent and light emitting diode (LED) that are designed to last.
Our lighting fixtures also have a full range of switch options, including:
On/Off or Single Pole—This is a simple on/off switch or pull usually located on the socket or base of the lamp.
3-Way—When used with a 3-way bulb, each turn of the switch increases the amount of light.
Rotary or Line Switch—This switch is located on the electrical cord instead of on the lamp. It's a small wheel that you rotate with your finger. It can also be a toggle switch that you push on or off with your thumb.
Full Range Dimmer—When turned, the on/off switch, or knob, gradually increases the brightness of the light. Lamps with full range dimmers can create soft ambient lighting as well as task lighting by adjusting as necessary. Full range dimmers can be used with incandescent, dimmable compact fluorescent (CFL) bulbs, or dimmable LED bulbs.
Browse our complete selection of lamps, lighting fixtures and accessories in a variety of styles that will complement your existing home decor, whether classic, modern, mid-century modern, rustic or somewhere in between.