Everything You Need to Know
About Choosing Drinkware
The drinkware you choose is going to be something you'll reach for many times a day, a week, a year. And it should give you simple but noticeable pleasure each and every time you do. It should be beautiful to look at, comfortable to hold, a delight to sip from, and a breeze to care for. It should catch the light, play with color. It should be both a work of art and hardworking. And most of all, it should never sit idle in your cabinet. The Crate and Barrel drinkware collection is extensive with more than 200 different types of bar and drinking glasses, each true to these words.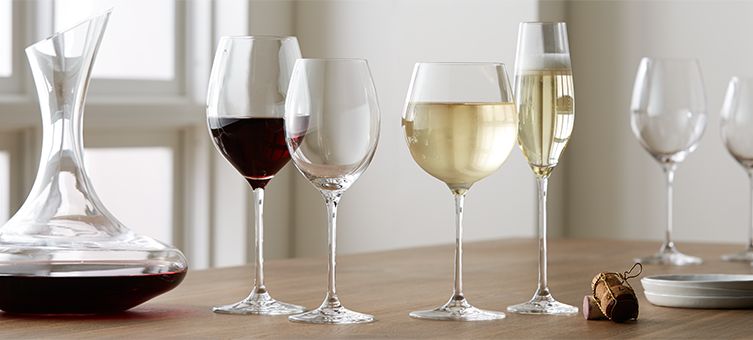 Handmade Drinkware
For more than 50 years, we have worked closely with several generations of the finest glassblowers in Europe. There is an art to mouthblowing glass, especially to our specifications. To make a more discriminating choice, train your eye. Look for a flawless attachment at the bowl and stem, or a bowl with a fine continuous pulled stem. Inspect the rim to make sure it is finely cut and polished.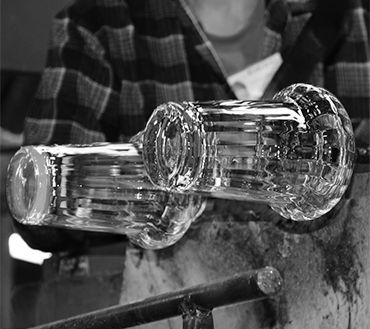 Care: Handmade Drinkware
Hand washing is recommended for most handmade drinkware. Use warm, soapy water, and avoid abrasive detergents. Dry with a soft cloth.
Machine-Made Drinkware
Today's machine-made drinkware is created with such precision and clarity, it's almost indistinguishable from handmade pieces. At Crate and Barrel, we work with glassmakers who use the latest technology to produce drinkware that resembles handmade quality at an everyday price.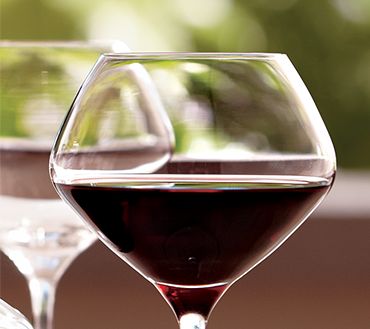 Care: Machine-made Drinkware
Machine-made drinkware is able to handle slightly more rigorous care than handmade drinkware. Most is top-rack dishwasher-safe. Avoid abrasive detergents that could scratch the surface.
Essential Drinkware
Everyday Glasses
We like to recommend stocking up on a basic all-purpose glass that can handle juice, soda, wine, mixed drinks and everything in between. But all-purpose can also mean using your barware for new purposes. A pilsner beer glass is perfectly shaped for an iced latte. A goblet for fruit salad. A brandy glass for sorbet. And a martini glass is a fun way to dish up nuts or candy.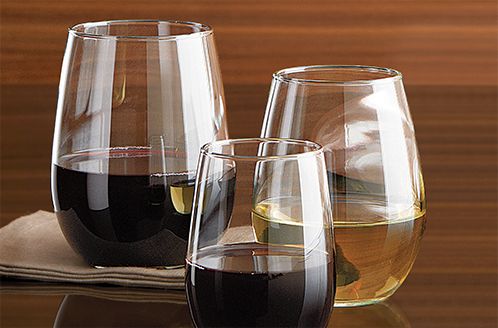 Barware and
Cocktail Glasses
A good cocktail deserves an impeccable presentation. We recommended stocking the bar with at least two each of the most common types of glasses: highball, double old-fashioned, margarita, martini and whiskey glasses. Besides showcasing the drinks they're designed for, the right barware will make you look like a master mixologist.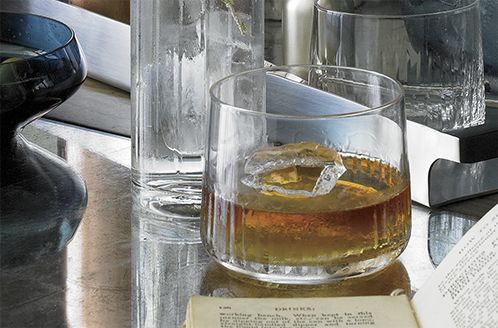 Wine Glasses
To the casual eye, most wine glasses might appear almost identical. But small nuances in design can make a big difference in how each of type of wine is experienced, from how much aroma is released to how much air reaches the wine. We suggest keeping a mix of wine glasses on hand: a few each for red, white and champagne.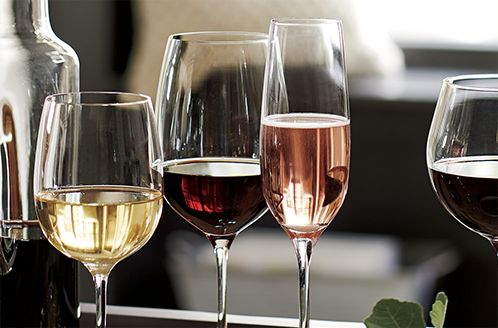 Beer Glasses
From stouts and ales to pilsners and ryes, pour your favorite beer into the glass specifically designed for it. We've paid careful attention to the shapes, curves and details of our beer glasses so the aromas, carbonation and taste stay crisp and clear.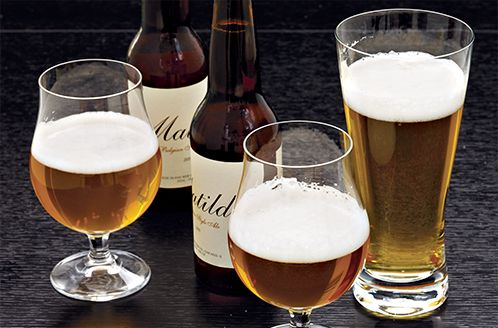 Choosing the Perfect Barware
Shape
The first thing you need to decide is the shapes and types of bar glasses you need for the way you entertain. Do you need a rounded red wine glass that breathes? A fluted champagne to keep the bubbles going? An old-fashioned bar glass for a pour of craft whiskey? The classic drinkware shapes and types of bar glasses are shown below. We recommend stocking the bar with no less than two or three types of cocktail glasses.

How Much
For stemware, you'll need at least as many red and white wine glasses and water goblets as you have dinnerware place settings, and then add four extra in case of accidents. For everyday drinking glasses, figure out how many your dishwasher can hold, then add six more so you always have a clean glass on hand. Specialty glasses for bar drinks should number six to eight each.