7 essentials to stock up on for instant holiday success
By: Tasting Table for Crate and Barrel
Even Santa knows that the key to holiday preparation is a good list—after all, he makes no bones about checking it twice.
Take a cue from the man in the red suit and make sure you're prepared for everything and anything this year with this handy checklist of modern pantry essentials. That way, if unexpected guests drop by or you're trying a out new recipe, you'll be able to handle it, no sweat.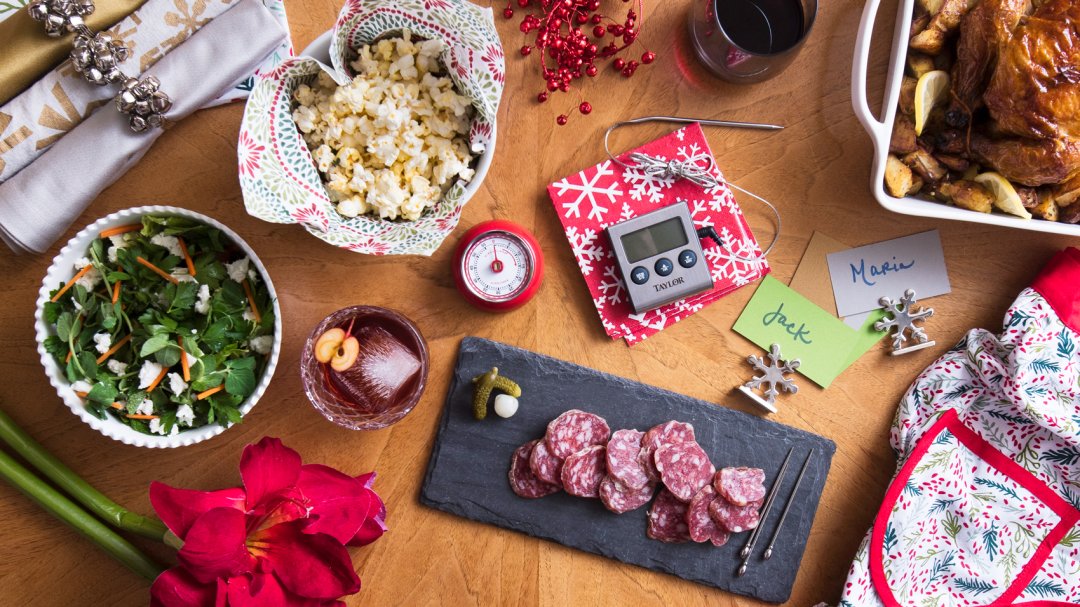 From staple ingredients to tools for food styling, here are all essentials you'll need for holiday entertaining success:
Timer: Invest in a timer to set reminders for yourself, whether it's when to take cookies out of the oven or a 15-minute warning before guests start to arrive.
Cocktail napkins: Not only are they good for cleaning up little spills in a pinch, but cocktail napkins printed with festive snowflakes or red-and-green patterns can double as instant decor: Just use them to line snack bowls.
Notecards: These all-purpose cards can be used as place cards, gift tags, or labels for a  special dish.
Dried sausages: These go straight from the fridge to the party—no prep required. Simply slice with a sharp knife and place on a slate serving platter, and you've got yourself an instant appetizer everyone loves.
Napkin rings: These little sparklers add instant bling to any table, without a big investment.
Goat cheese: Consider the rich, crumbly cheese your topper of champions, whether you're sprinkling it on a salad or atop your family's favorite casserole.
Digital thermometer: With a reliable, quick-reading thermometer, you can ensure that your holiday roast will be tender every time.