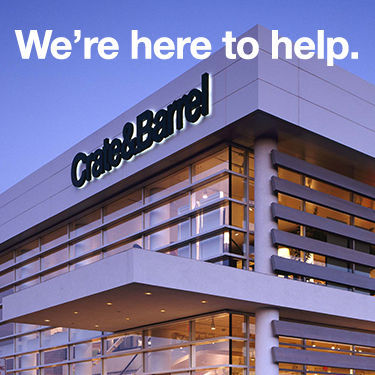 We're here to help
Contact Us
Still have questions or comments?
Please contact us via email. You may also call us 24 hours a day at 800.967.6696 or fax us at 630.369.4497. We look forward to serving you.
Crate and Barrel
Customer Service Department
1860 West Jefferson Avenue
Naperville, IL 60540
How was your shopping experience?
We'd appreciate your feedback about what you think about our website.
Help (FAQS)

Product Information

Ordering / Shipping Info

Account and Legal
Back to Top