Crate and Barrel Furniture 101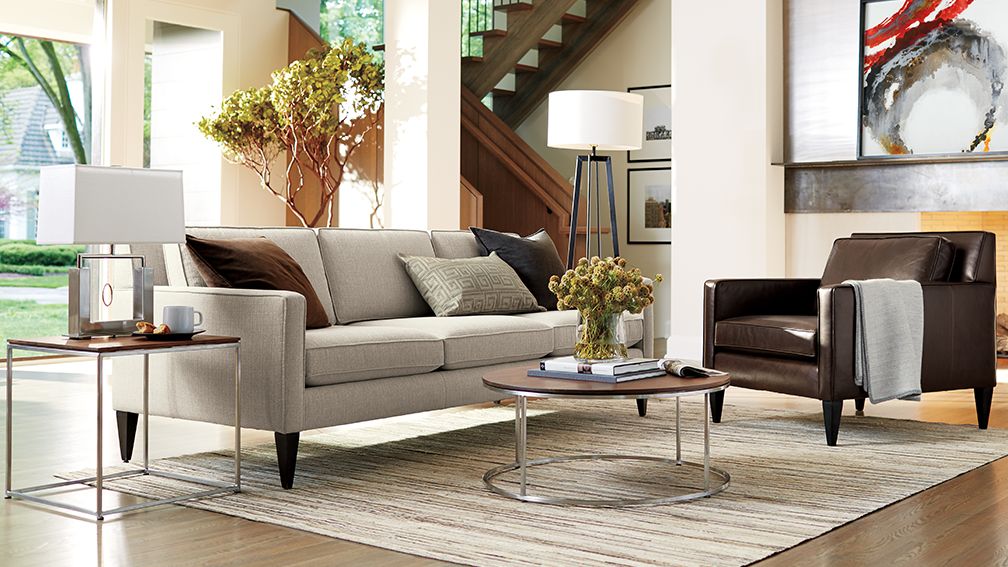 Craftsmanship
Exclusive Designs
The Environment
Benchmade
Custom
Craftsmanship
Our passion for quality furniture has been at the heart of every Crate and Barrel design for more than 30 years.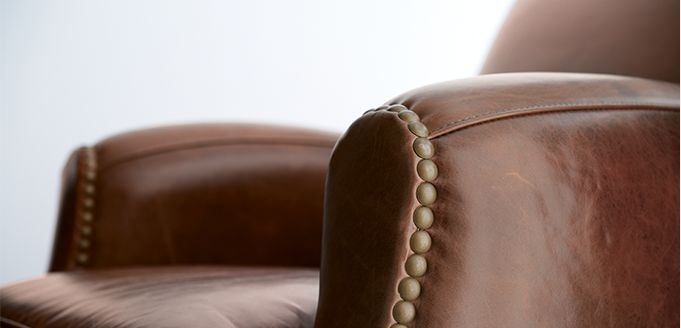 Beauty is in the Details
Our exclusive Metropole chair is an heirloom in the making, inspired by a 1930s Parisian club chair. Its rich full-grain leather is finished at a 150-year-old tannery known for its Old World artisanry. Each chair is truly one-of-a-kind due to an innovative tannage technique that highlights the leather's natural markings and wrinkles, tones and rich colors. Brass nailheads are precisely tacked by hand, one by one to finalize this quality furniture piece.
A Heritage of Fine Workmanship
Our exclusive Monarch dining collection, handcrafted of solid walnut, is a beautiful example of our respect for the origins, character and grace of the natural woods we choose. Masters at the centuries-old art of wood-on-wood joinery, our craftsmen precisely fit these classic dovetail joints to allow for climate expansion and contraction while adding value and beauty.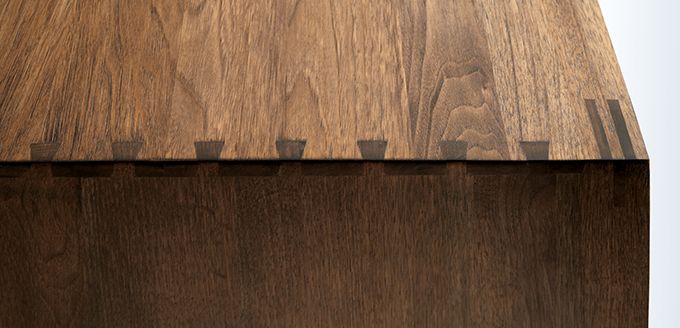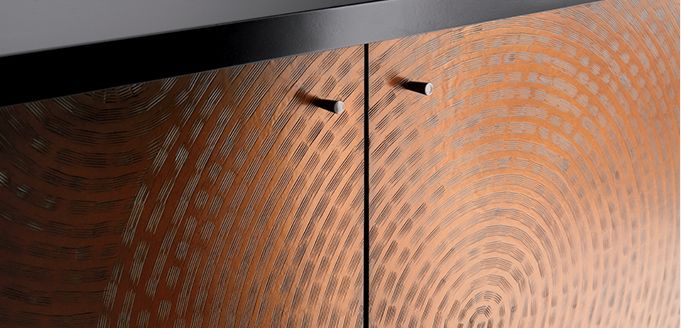 The Art of the Craft
Our furniture collection includes unique conversation pieces featuring hand artistry in specialty materials. Truly a one-of-a-kind piece, our Cirque Sideboard showcases two dramatic doors, each hand-wrapped in copper and hand-hammered by skilled Indonesian metalworkers to create a graphic overlapping circular design. Floating on a base of FSC-certified solid mahogany, each cabinet is a stunning work of art.
Exclusive Designs
We travel the world discovering new inspiration, artisans and materials to create our exclusive designs at an exceptional value.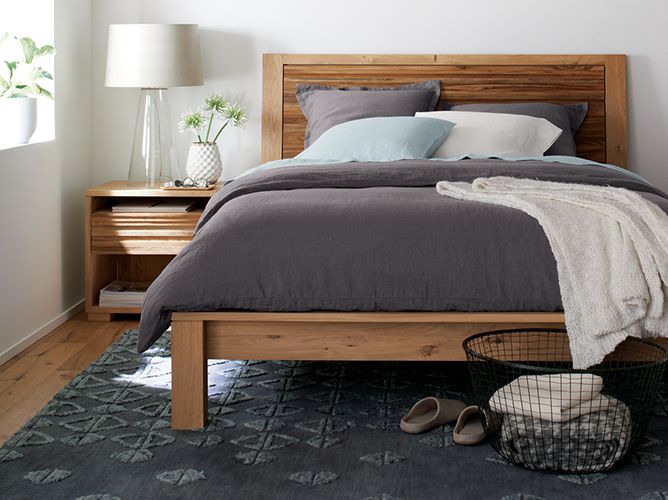 Our eco-friendly Sierra collection is crafted with FSC-certified teak strips salvaged from furniture production. Framed in FSC-certified solid white oak, the effect creates a distinctive tonal mix of natural color and woodgrain. A Crate and Barrel exclusive.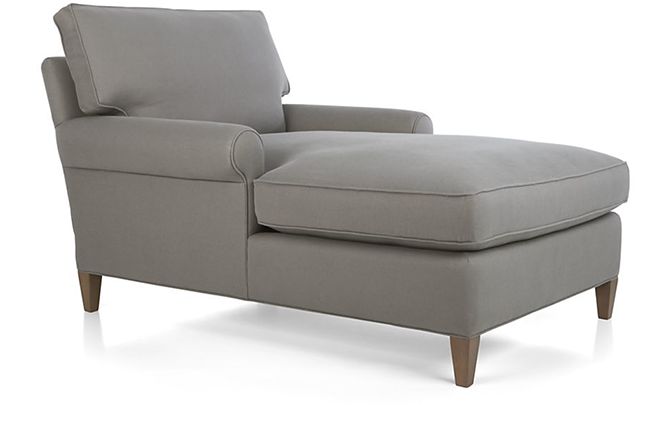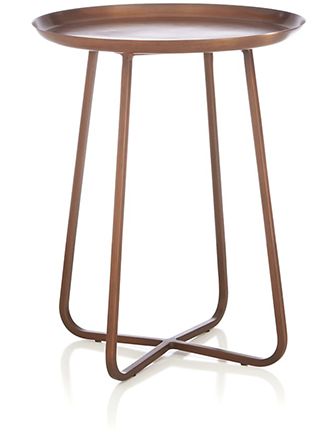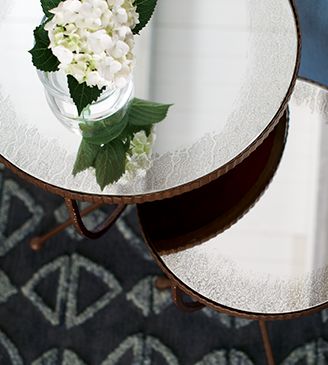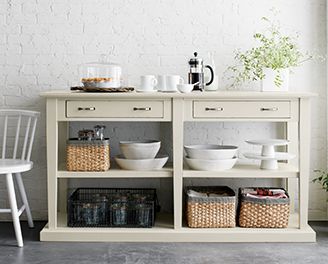 The Environment
We believe the best place to make the world a better place is right at home.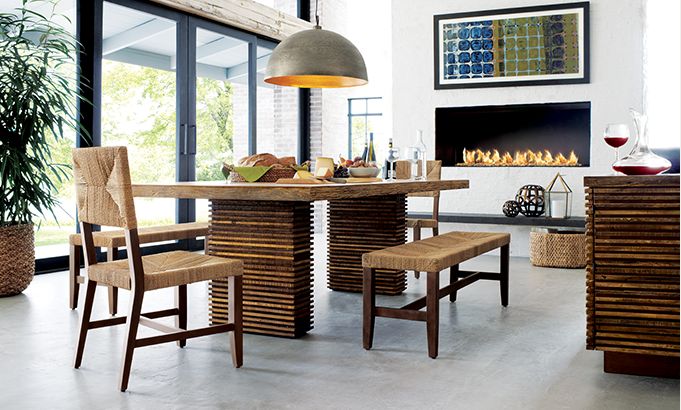 The Paloma II table is the story of timber reclamation from around the world. Its distinctive base of precision-cut strips is handcrafted of peroba wood reclaimed from homes in Brazil no longer in use. In organic contrast, a thick solid wood slab is veneered with Australian ironbark hardwood reclaimed from Brisbane's historic Hornibrook Highway Bridge circa 1935. A Crate and Barrel exclusive. At Crate and Barrel, our commitment to sustainability and quality furniture is an ongoing mission.
Learn more about our eco initiatives
Benchmade in the USA
Our upholstered frames benchmade in the USA are guaranteed for life.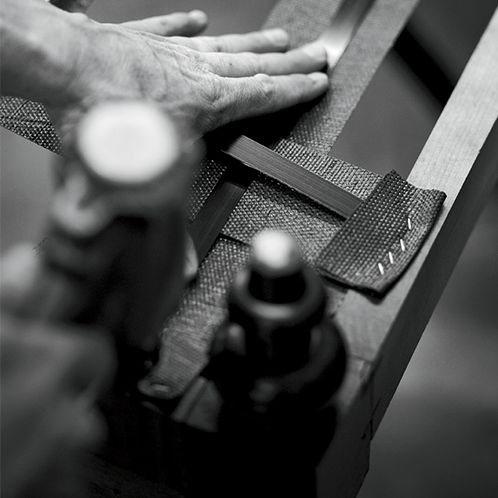 The majority of our upholstered frames are benchmade in the USA at family-owned workshops we've had relationships with for more than 30 years. All of our upholstered certified sustainable hardwood frames are guaranteed for life…and that's a beautiful thing.