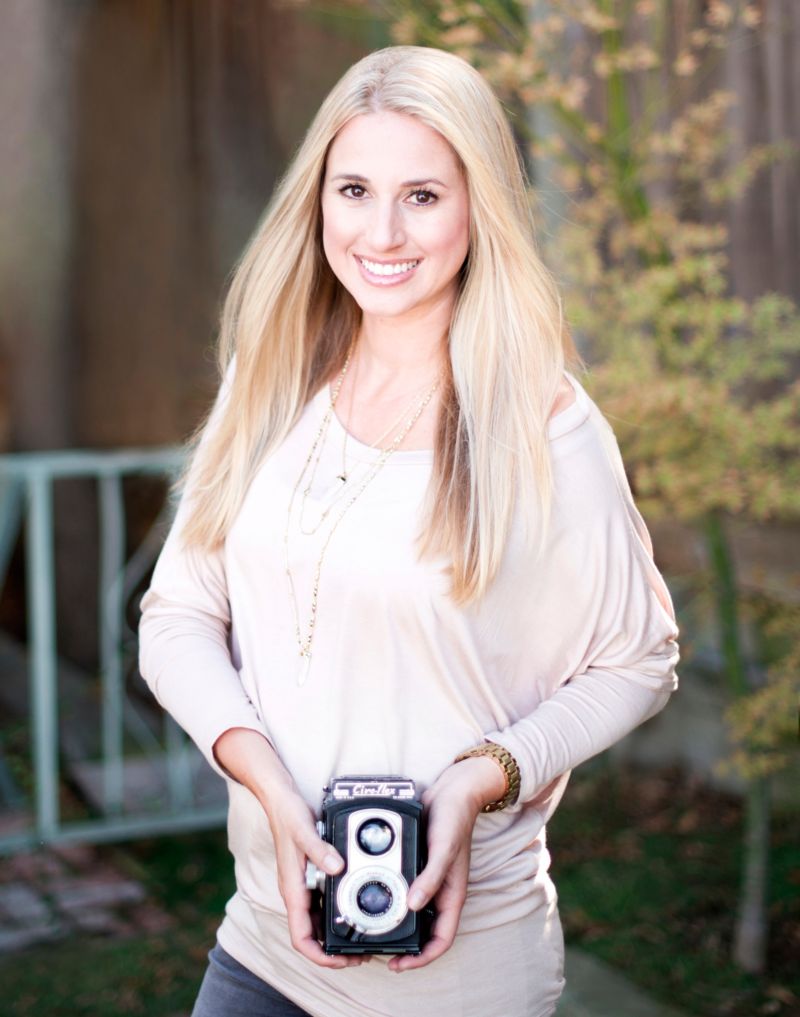 mysplendidliving.com
Once the excitement of the holidays begins to fade, we always find ourselves looking forward to the fresh colors of spring. We've partnered with Brie Matulich, founder of My Splendid Living, to create a spring breakfast tablescape as bright and cheerful as the season to come.
After several months of late night holiday parties, we were ready to host a casual Sunday breakfast for family and friends. For this spring gathering, we took advantage of the glowing morning sunlight to highlight our breakfast spread. With vibrant yellow and orange colors from Crate and Barrel's spring collection, this invigorating palette is inviting and starts the new year with a positive vibe.
To keep the food hot and to entertain our guests, we cooked the waffles right at the breakfast bar! It was so easy to preheat the All-Clad Waffle Maker and just pour in the batter. Our hot waffles were drizzled with warm maple syrup, topped with fresh berries and homemade whipped cream, and served on a clear glass Charlotte Cake Stand.
While preparing the final hot breakfast items, we popped some bubbly and sparked up conversations of New Year's resolutions. Our guests loved the extra treat of freshly squeezed orange juice from the zesty orange Dash Juicer.
The fresh orange juice was served in a Josie Double Old-Fashioned Glass. We also added a splash to our champagne for a world-class mimosa!
Set in an all white kitchen with white Carrera marble countertops, these bright colors really pop.
I also spruced up the kitchen with a faux yellow tulip bunch arranged in the Evelyn Vase, reflecting the changing seasons outside.
The bar was set with Chilewich Crepe Coral Vinyl Placemats and Shindig Charger Plates, layered with white Savannah Dinner Plates and floral Petula Plates. Each place setting was finished with Helena Vanilla Linen Napkins twirled up inside Galvanized Iron Napkin Rings.
My favorite, the KitchenAid Artisan Buttercup Stand Mixer, also brought some warm springtime color to the kitchen, plus it makes homemade whipped cream a snap.
Don't put away your holiday gravy boat just yet. I discovered Crate and Barrel's Large Gravy Boat makes a perfect maple syrup vessel!
As our guests arrived, we offered a mimosa or champagne (in Crate and Barrel's pretty Oregon Champagne Glass) or for those who needed their morning cup first, freshly brewed coffee from the Bodum Chambord French Press.
We invited our guests to make themselves at home and take a seat on our Turner Gunmetal Counter Stools. It was casual, easy and so fun!
1½

cup

flour

1½

cup

Milk

2

eggs

3

tablespoons

butter

1½

teaspoon

baking powder

1

tablespoon

cinnamon

optional

Pinch of salt
1½

cup

flour

1½

cup

Milk

2

eggs

3

tablespoons

butter

1½

teaspoon

baking powder

1

tablespoon

cinnamon

optional

Pinch of salt
Combine ingredients in mixing bowl and whisk until well blended. Add cinnamon to sweeten up the flavor. This mixture can be made the night before and refrigerated to save time in the morning.

Preheat waffle maker and pour in mix. Cook waffles until golden brown.

Stack on a cake platter as a centerpiece. Cover to keep warm until you are ready to serve.
Want more breakfast recipes to try? Check out this sweet and savory spread by Hummingbird High!