Go ahead, invite people over. Our ready-to-host soirées are wow-worthy and delicious—and easy to pull off, we promise. Read on for recipes, chef's tips, ta-da presentation tricks and shortcuts. Who's going to have fun at this party? You.

crateandbarrel.com
Spring Tartines
Tartines make for a fun and unexpected crowd pleaser for wedding parties, baby showers or a girls' night in. A feast for the eyes and tastebuds, they're all about showcasing creative ingredient combinations on artisan breads and serving them on beautiful boards and platters. With three savory tartines plus a sweet one for dessert, you've got a party.
Lighten up a classic.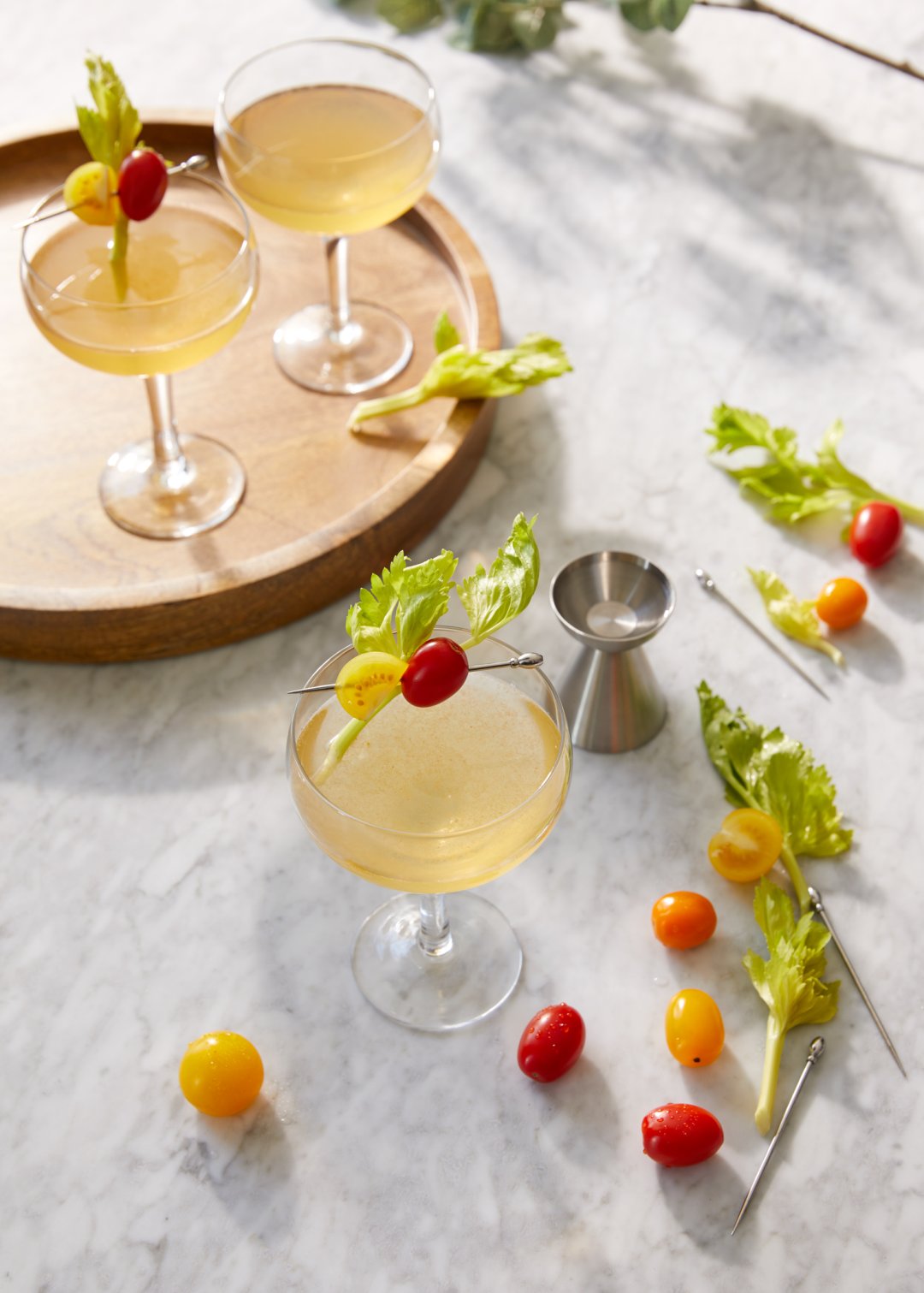 "Not So Bloody" Mary
You know the Bloody Mary—the drink your favorite brunch spot loads with so many snacks that it's practically an entrée. This version, on the other hand, has a delicate vegetal flavor profile that pairs perfectly with the savory taste and crunchy texture of the tartines.
Toast reimagined. Try our tartines or invent your own.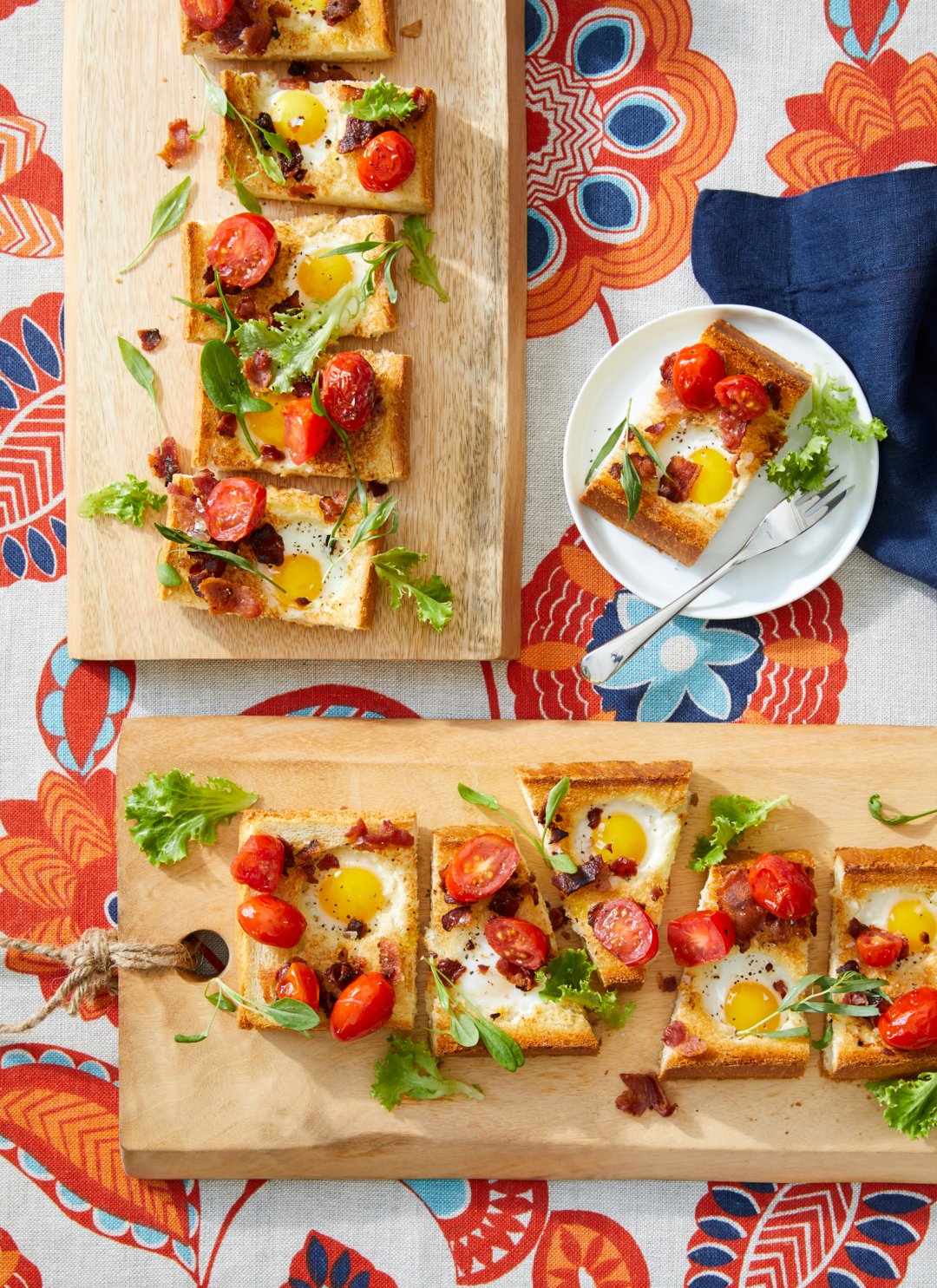 A little-known secret: "tartine" is a lovely French word that sounds dainty and difficult, but really, we're talking about next-level toast. Top artisanal bread with almost anything you like, and as long as you cut your tartines into pretty shapes, use colorful ingredients and present them on flattering platters, they're guaranteed to be the best-looking toasts in town.
Chef's Tip: Make at least three different tartines for a party. Plan on each guest having 5 to 6 tartine pieces, each of which should equal about 2 to 3 bites.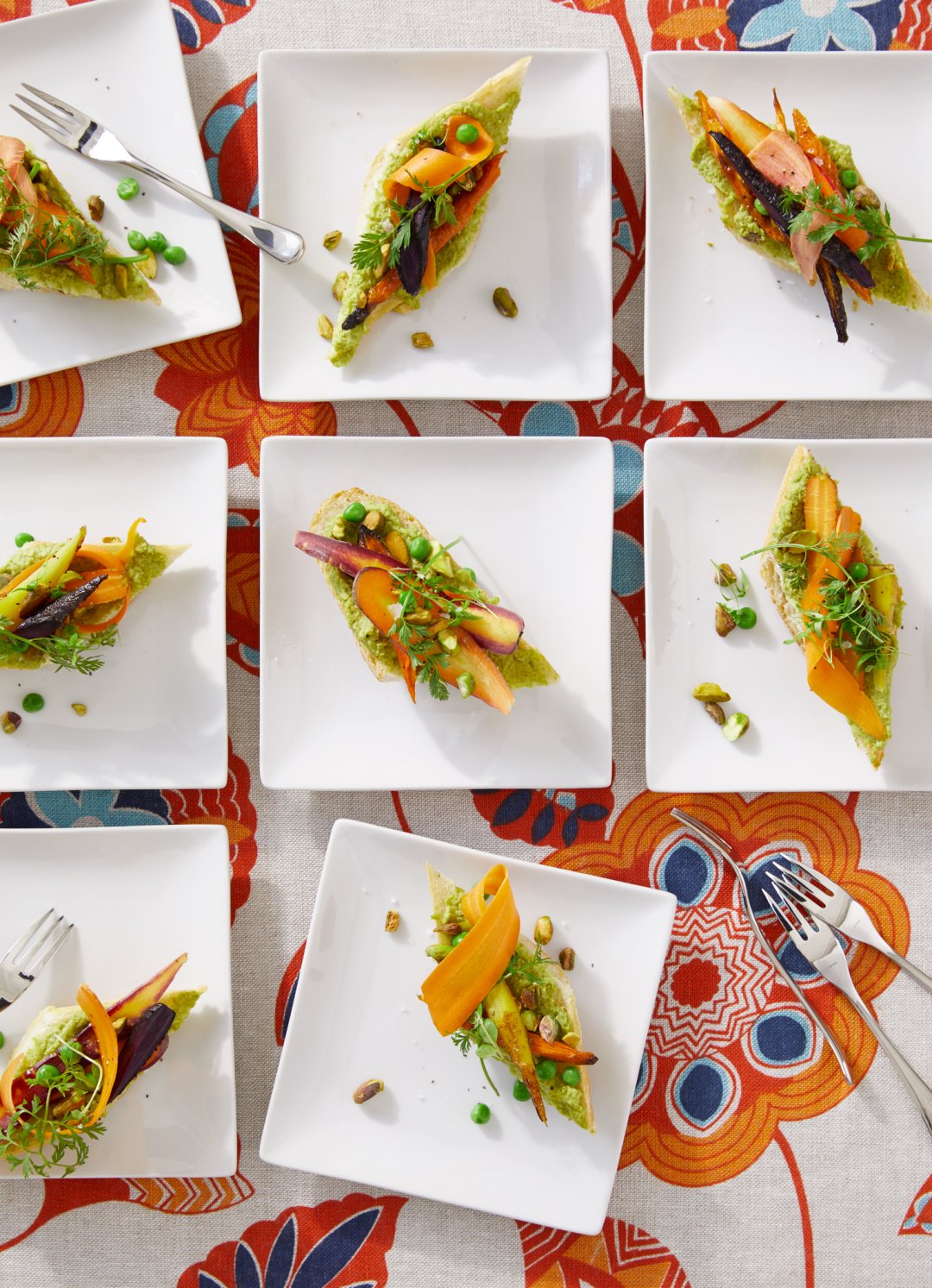 Party Tip: Try plating tartines as individual slices for a more formal look. Or, mix menu items on large platters for an eye-catching display of color and flavor.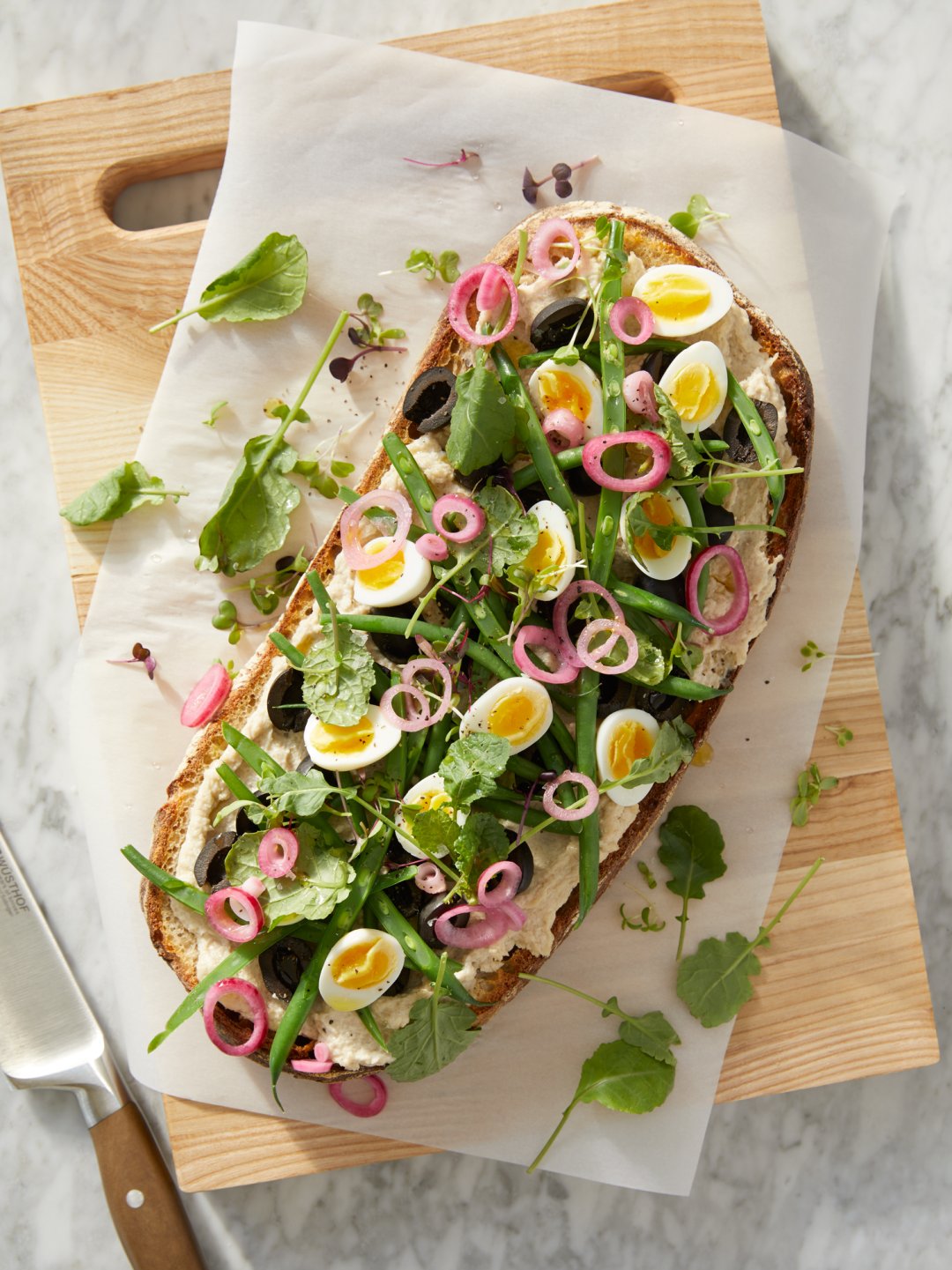 Chef's Tips: Tartines 101
1. All shaved or thinly sliced vegetables and fresh-picked herbs on this menu can be prepped ahead of time and refrigerator-stored in cold water with a few ice cubes. This keeps them crisp, allows them to curl in an attractive way and gives you two additional days of storage.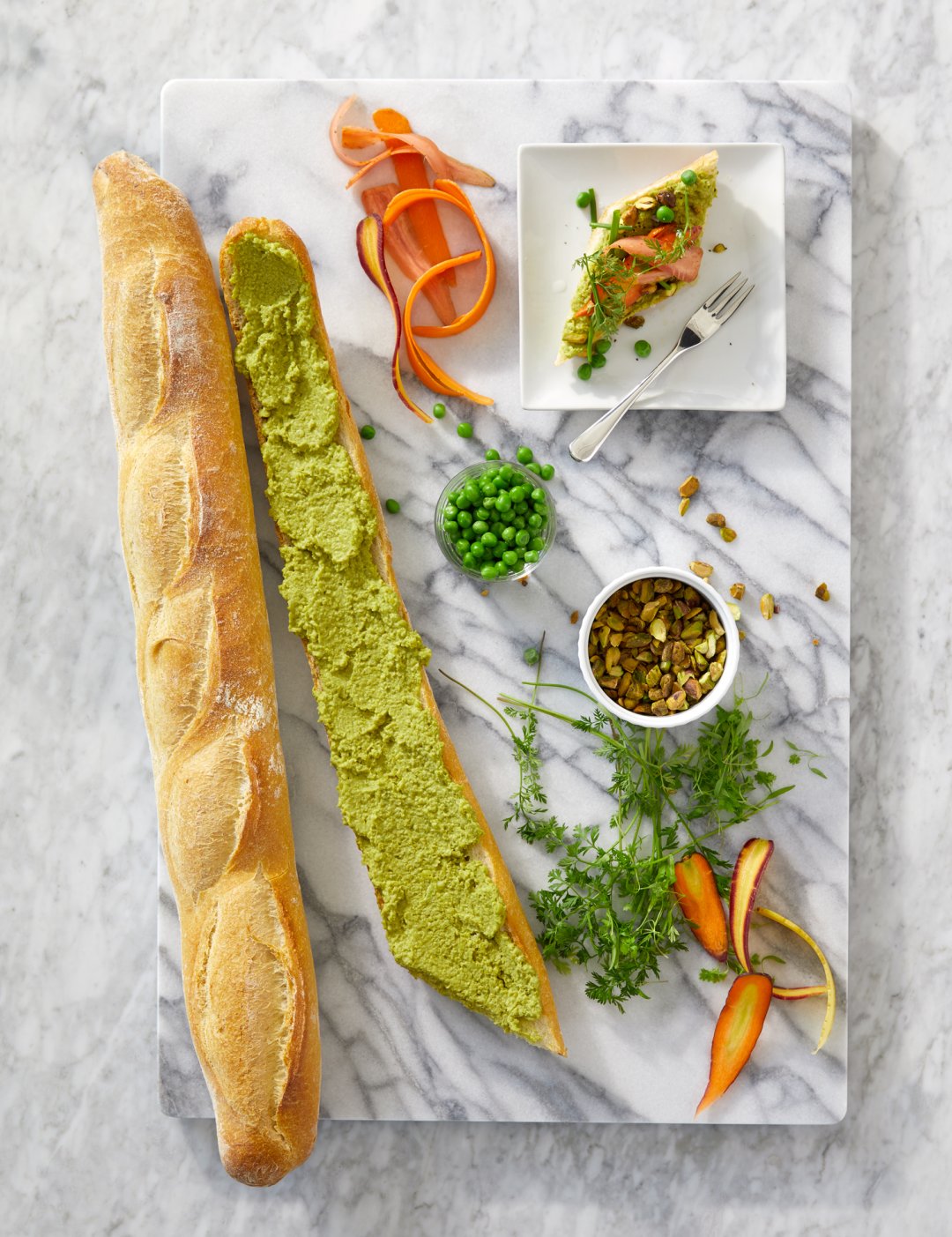 2. To keep your presentation tidy, apply spreads onto bread and slice into the desired size and shape, wiping your knife blade between each cut. Then add garnishes like vegetables and herbs. If you garnish before slicing, your knife will make a mess of your ingredients.
3. Present tartines on the center long cut of a sourdough loaf. Showcase the remaining portion of the loaf (the unused outside areas) alongside the assembled tartine for visual impact.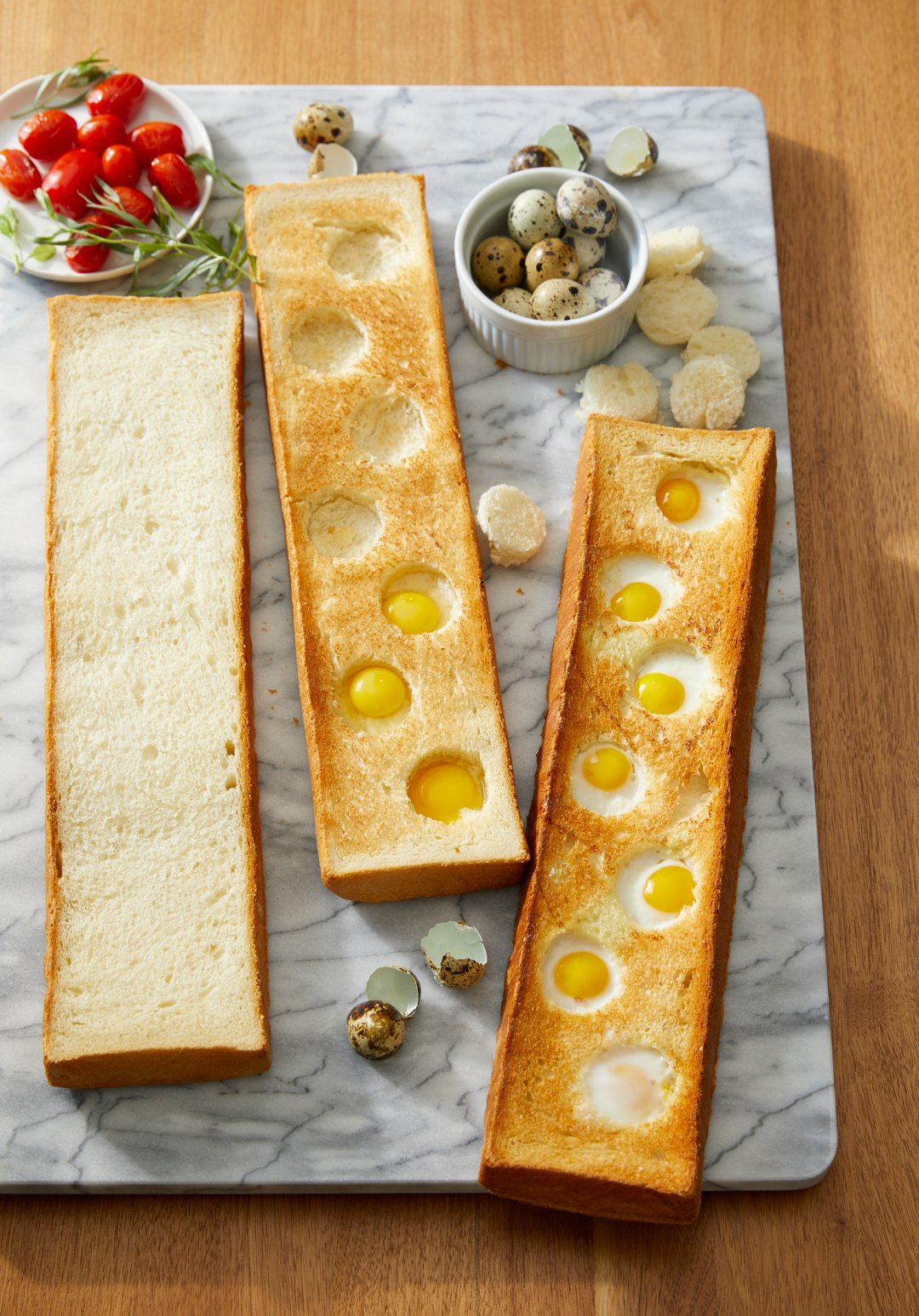 4. Assemble tartines no more than an hour before your guests arrive or the bread will combine with the spreads and become soggy.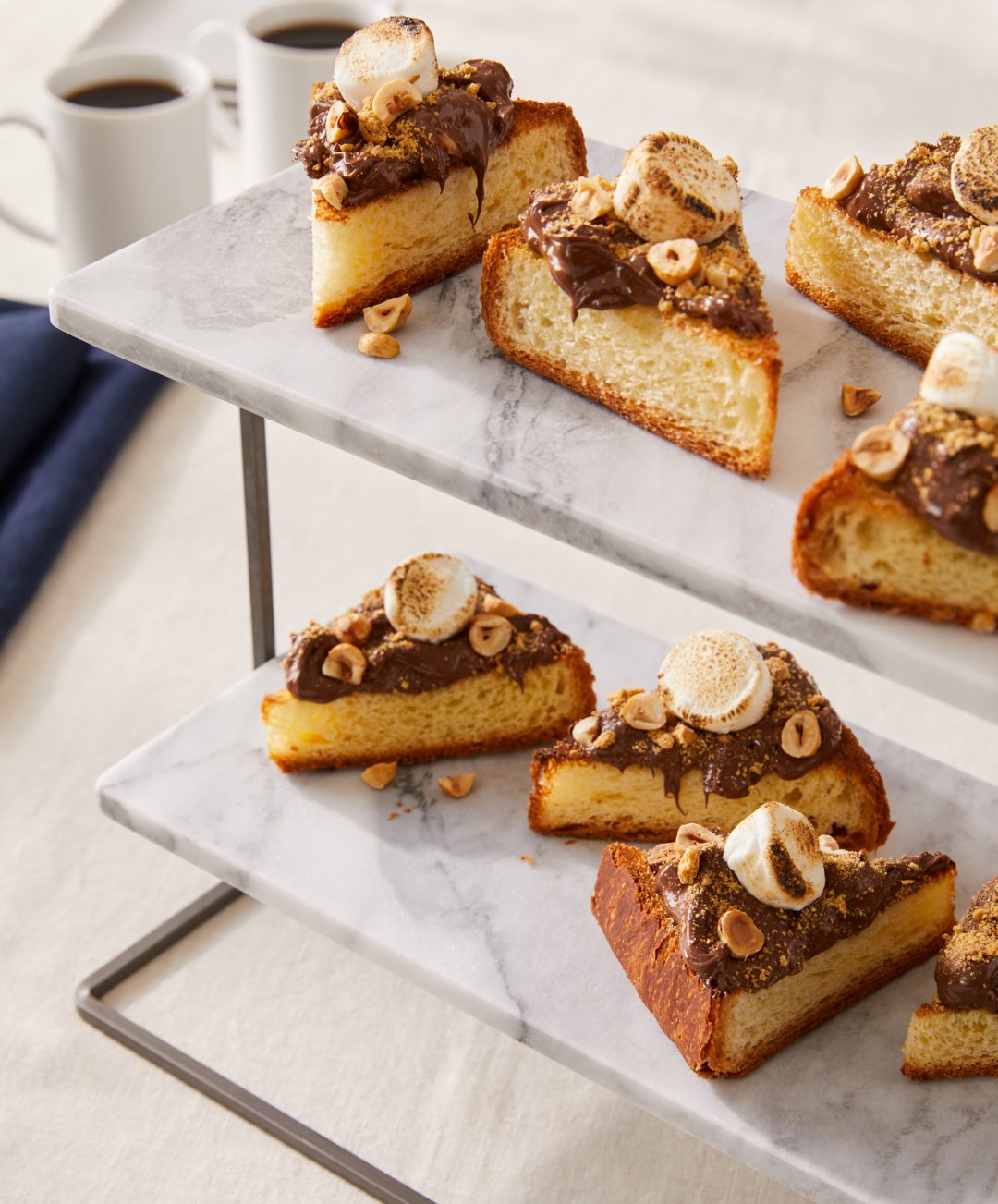 Hosting Tip: Consider a DIY tartine party. Provide a variety of breads and toppings, and encourage guests to make their own.
Find more CrateParty menus in the entertaining section of our blog, plus find everything you need to host on crateandbarrel.com.