Holiday
How to Decorate Your Home for Christmas
Everyone jokes that the holiday season starts earlier and earlier every year. But planning in advance can mean less stress as those weeks actually approach. This way, you'll have everything waiting in the wings before the holidays hit, and all you have to do is pull and place. For those celebrating Christmas, it's one of the most special times of year. It means quality time with family and friends, generosity, good will and many warm memories. This holiday season, we've identified our favorite Christmas decorating ideas that appeal to the five senses: sight, smell, taste, sound and touch.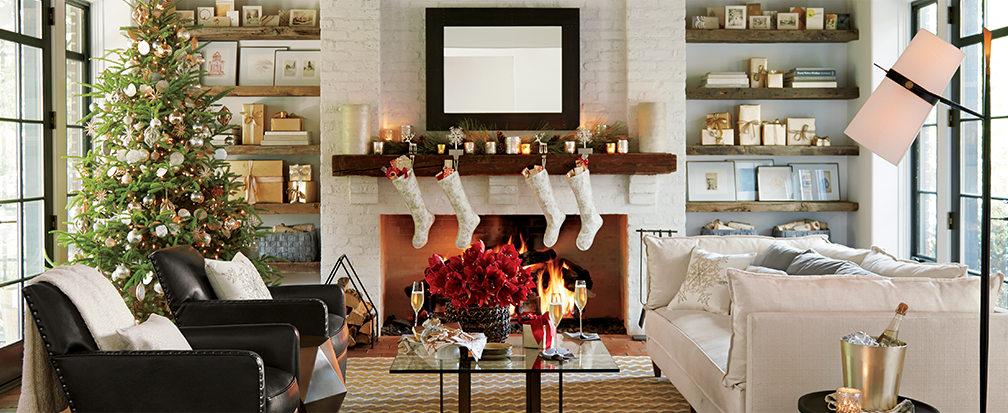 Follow our guide of Christmas decorating ideas.
Sight
Updating your interior decor is the first step in spreading holiday cheer. Traditionally, the living room hearth is the main gathering place for the holidays. Once you have the Christmas tree trimmed and the wreath hung on your front door, the third project should be decorating the mantel. Simple white string lights set the stage for a warm mood. Create a seamless look throughout the room by using the same kind of lighting on the Christmas tree, the fireplace, door frames and even window treatments. Wrapping seasonal faux foliage such as holly, ivy and berry branches around the light cord hides the electrical wiring and brings an outdoor winter element into the space. Loop a velvet ribbon around the ends to secure the look and add a pop of color. Next, place pillar candles in creams and off-whites in a staggered configuration on the hearth, so the string-light-and-branch bundle weaves around them and drapes off each side of the mantle. The rest is up to you, and your options are nearly endless. Consider adding small topiary plants, glass hurricanes filled with colorful Christmas ornaments, or a wreath hung on the wall above your mantel arrangement.
Once you have decorated your living room, it's time to move on to the other areas of your home. Since it's easy to overlook powder rooms, kitchens and guest rooms, think of small-scale ideas for these spaces. Holiday pillows, richly hued throws, fun holiday dish towels, scented candles, glass bowls of Christmas ornaments and various holiday family photos all add a festive touch. Layers add interest and dimension, so feel free to take inspiration from your favorite aspects of the Christmas holiday and build on them. It's also a great time to showcase treasured objects from friends and family. Christmas decorating is all about bringing back those happy memories and creating new ones. And luckily, it's always a "more the merrier" mentality with Christmas decor.
Smell
Indulging a person's sense of smell is another way to wow your family and friends over the holidays. Seasonal scents such as pine, cranberry, spruce, gingerbread, fir and cinnamon are just a few options for candles and scented decor. Evoke seasonal florals, baked goods and Christmas-time cooking spices with scented-oil warmers on side tables, consoles and dressers. Group cinnamon-scented pinecones in a statement bowl on your coffee table, or group them on the mantel for subtle fragrance.
Taste
One of the most anticipated aspects of the holidays is the special menu at the center of gatherings with family and friends. Every family has their own secret recipes and special dishes, so we have included a few of our favorites. Paté and fine cheese make an elegant appetizer, followed by honeybaked ham or beef tenderloin as the main dish. For accompaniment, we love potatoes au gratin, cranberry sauce and green bean casserole. When it's time for dessert, we always make room for various types of pies. These special dishes require specific cookware and bakeware, and it saves an extra step to purchase pieces that are so attractive they can go straight from oven to table.
Sound
For anyone who grew up attending Nutcracker ballet productions during Christmas, the soundtrack is synonymous with the season and conjures up many fond memories. Jazz renditions of classic tunes are also a universal favorite. And for something more contemporary, many current pop artists are recording holiday songs, so it's easy to find something for everyone who joins you for holiday celebrations. Filling your home with the sounds of the season is one way to get guests to return year after year.
Touch
Create a warm and cozy environment to encourage friends and family to relax, linger, and reminisce about past celebrations. Christmas-themed pillows in soft fabrics encourage snuggling sessions in living rooms and family rooms, so use large solid colored pillows as a background for smaller decorated pillows on chairs and sofas. Thick throw blankets in deep reds, greens and creams work well too—you can mix and match in appropriate colors and patterns to create a signature look.
How do you decorate your home for the holidays? Share your Christmas decorating ideas with us by using #CrateHoliday,
and be sure to check out the Crate and Barrel "Deck the Halls" Pinterest board.
View More Holiday Ideas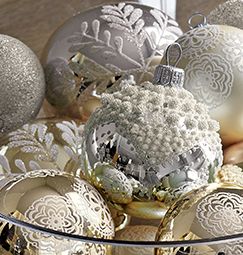 Decorate for the Holidays
Using Ornaments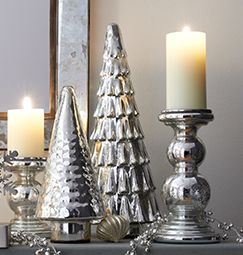 How to Decorate a
Mantel for Christmas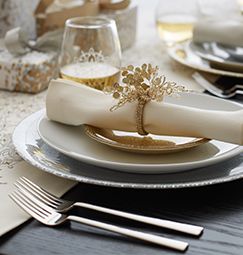 How to Decorate Your
Table for Christmas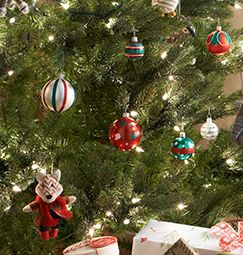 How to Decorate Your
Tree for Christmas