Entertaining
College Kitchen Essentials
Moving out of the house and away for school offers new and exciting life-changing experiences. For many students, college is the first time that they will be cooking for themselves. When it comes to equipping a student's kitchen, we've pinpointed the college kitchen essentials necessary to enjoy cooking new recipes, as well as favorites from home.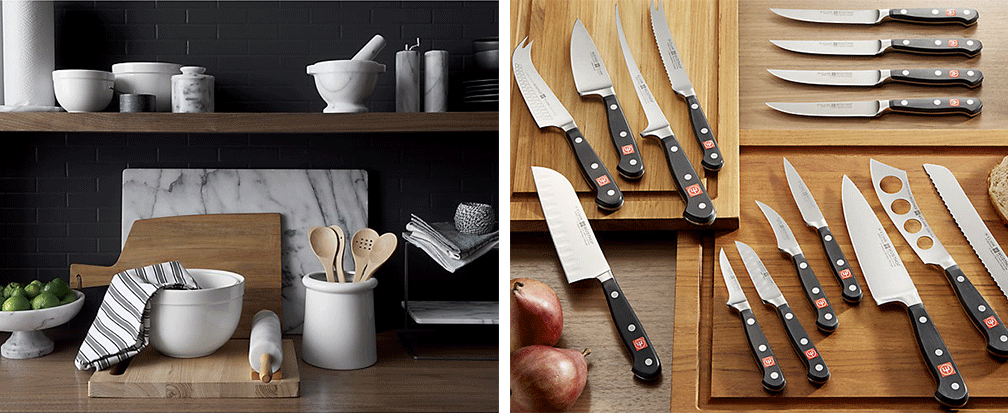 Cutting Boards
A cutting board is our first college kitchen essential. Cutting boards protect countertops and help prevent damage to your knives. Having multiple cutting boards on hand will help avoid cross-contamination of foods by using a separate cutting board for vegetables, poultry, fish and meat. Wood cutting boards are perfect both as a cutting surface and a serving piece. Plastic, on the other hand, tends to be more economical and dishwasher-safe.
Cutlery
Cutlery is a must-have for any kitchen. Our top three college kitchen essentials are a chef's knife, a paring knife and a serrated knife. A chef's knife has a long, wide blade, making it the most versatile kitchen knife suitable for cutting, slicing and chopping many different foods. For detail work, such as peeling vegetables and fruits, the small blade of a paring knife offers a more precise cut. Serrated knives are useful for slicing foods that have a different texture on the outside than the inside, such as a loaf of bread or tomato. It's important to note that not only is it more enjoyable use a quality blade, but it's also safer and faster to prep foods with a clean and sharp edge.
Mixing Bowls
From prep and serving to storage and snacking, there are countless ways to use mixing bowls in a college kitchen. Two to three nesting mixing bowls of various sizes are college kitchen essentials because they store easily and save cabinet space. To streamline prep and cleanup time, find mixing bowls that are dishwasher- and microwave-safe.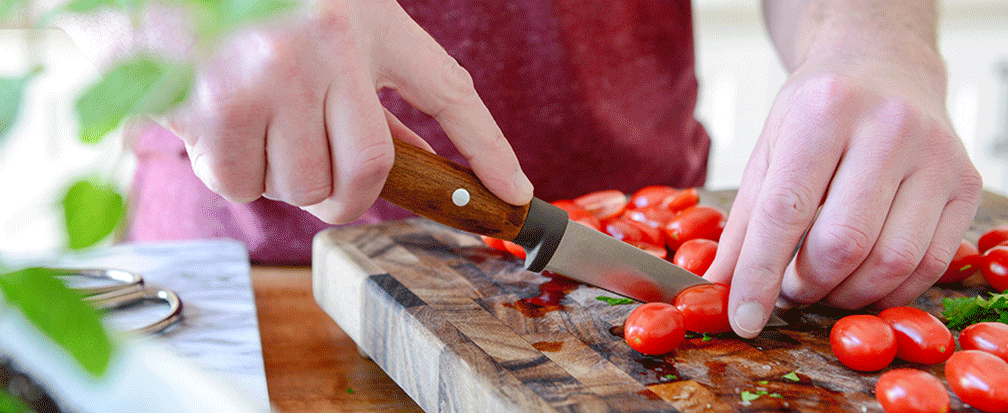 Electric Kettles and Coffee Makers
With late nights spent studying followed by early morning classes, a little boost of caffeine is essential for many college students. Skip the trip to the local coffee shop or tea house and invest in an electric kettle, coffee maker or espresso machine. To streamline the brewing process for tea, instant coffee or hot chocolate, use an electric kettle to rapidly boil water, making it easy to steep a flavorful bag of tea or mix a hot beverage from a powder.
Blenders
A small and powerful blender is a handy kitchen prep tool useful for making great tasting smoothies, soups, salsas and salad dressings. Try blending together frozen fruit, a handful of leafy greens, a dollop of yogurt and a liquid, such as almond milk or orange juice, to create a satisfying on-the-go breakfast. Easily clean a blender by adding hot water and a drop of dish soap to the container. Use the pulse feature for a few seconds, pour out the soapy liquid and rinse well.
Fry Pans
A fry pan has a flat bottom and flared sides that distribute heat evenly and produce consistent results. Scramble eggs, saute veggies or grill meats with ease in a versatile fry pan. Nonstick cookware allows food to slide easily from pan to plate and makes cleanup a breeze.
Are there any college kitchen essentials that we missed? Share your food creations with us using the hashtag #CrateStyle.