Decor
How to Decorate a Loft Space
With loft living comes high expectations, quite literally. High ceilings and wide open spaces offer plenty of room for your favorite things, but it's easy to feel lost in a sea of too much square footage. So what's the secret to creating a cozy environment in a loft? Establishing "rooms" within the layout, and then selecting and staging furniture and accessories that define the loft space. The following loft decorating ideas will help you assess your options and design a home that truly feels like you.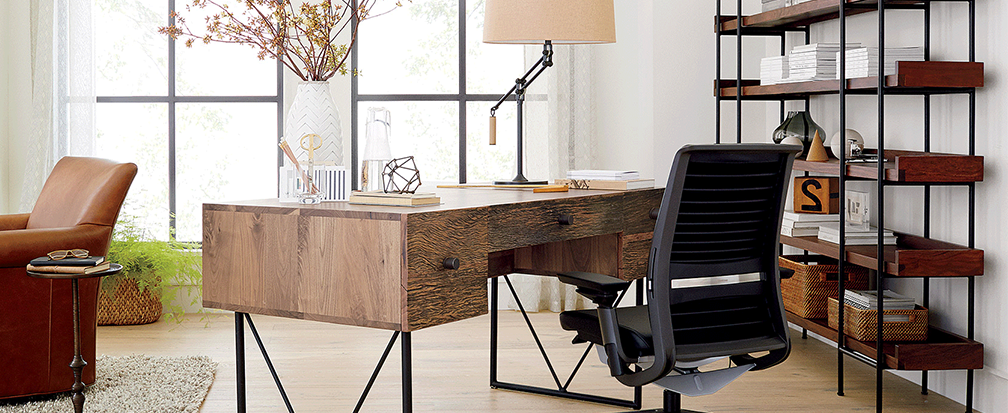 1
Divide the space based on how you use your home.
Do you work from home and need a full-fledged office, or can your dining table do double duty as a desk when needed? Do you frequently entertain and need a larger kitchen or living room with extra seating? Ask yourself about what you expect out of each room, and then carve out spaces to fit your lifestyle. Also make sure you establish clear walkways between the spaces in your layout design.
2
Coordinate your color palette.
With a clear view from room to room, it's more cohesive to decorate in complimentary colors. This design strategy will make your lofte space will look more pulled together, and allow you to rearrange decor when the mood strikes. Consider neutral furniture and lighting fixtures accented with colorful pillows and accessories.
3
Check the scale of your furniture.
To ensure your home feels comfortable and homey, make sure the furniture is appropriately scaled to the space. In large open lofts, small pieces will look awkward and feel uncomfortable. So select bigger furniture within reason, and mix it in with medium-sized pieces. Alternatively, consider designing one or two pieces of custom furniture scaled perfectly to the space.
4
Get creative with storage.
Most loft layouts are short on closets and built-in bookshelves. Consider room divider furniture, like large shelving units, that break up the space and provide a place to rest books and decorative objects. Furniture with drawers (desks and bureaus) come in handy and can be positioned behind sofas or floated in the center of a room. Coat racks and wall hooks easily stow jackets, hats and bags in an entryway, and wall hooks and pegboards can be handy for vertical storage in kitchens and offices.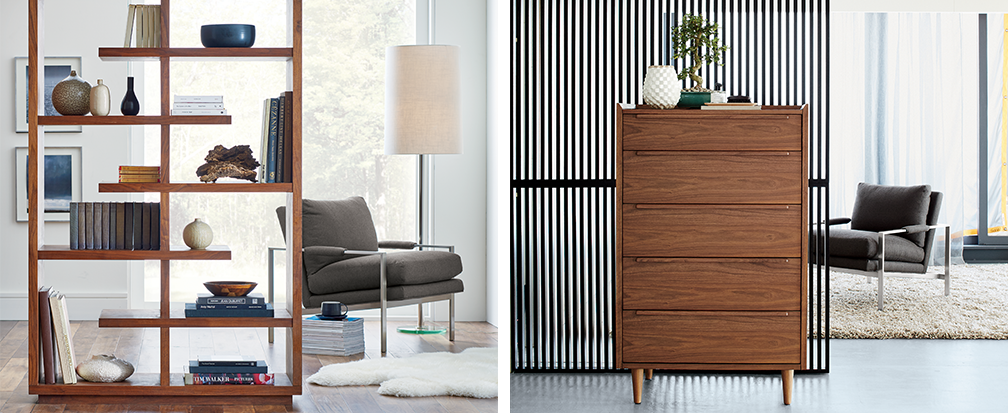 6
Accent the ceiling with lighting.
Capitalize on all that height with eye-catching light fixtures. Hang pendant lights at a lower height where you want to create an intimate atmosphere, like over a dining table. Hang pendants or chandeliers a bit higher in more public spaces like the entryway and kitchen, then use floor and table lamps to create ambient light.
7
Design your own art gallery wall.
Large open walls are like blank canvases for displaying art. Start by gathering framed pieces that look cohesive. Your collection can grow over time, so don't worry if you only have a few pieces to start. Hang them in the center first, then work your way out. For an eclectic effect, mix your mediums (photography, paintings, prints) as well as frame sizes and shapes.
What are your favorite loft decorating ideas? Share them with us by using the hashtag #CrateStyle.
Back to Top