Holiday
Impressive Stocking Stuffer Ideas
If there was ever proof that good things come in small packages, the Christmas stocking is it. There's no need to sweat the small stuff; start brainstorming creative stocking stuffer ideas by thinking of the things your family members love most.
To help, we've identified some of our favorite personality types and picked small Christmas gift ideas for each one. Each of the gifts is sized to fit into stockings, but substantial enough to make them realize how much you care.
And remember, set a budget for your each stocking stuffers. It's easy to get carried away by the little things.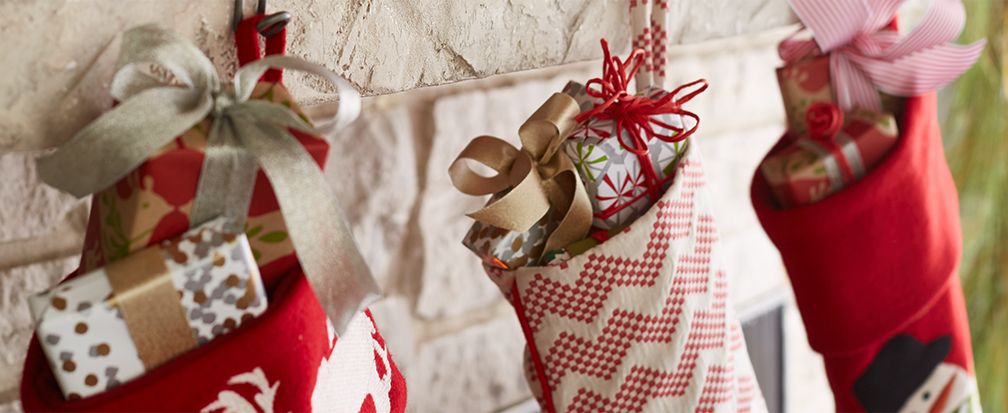 For the Dreamer
Dreamers delight in gifts designed to help them relax. Pack a stocking with all of the essentials for a relaxing bath —a scented candle, a beautiful soap dish, and a plush new towel. Download a special playlist for their iTunes account. And promise them a few hours of alone time to unwind.
For the Caffeine Addict
Help jump start their morning with a new ceramic coffee mug. Are they always on the go? Consider an insulated travel mug instead. Place a bag of artisanal, small batch coffee in the stocking with a note informing them of the monthly coffee subscription they'll be receiving. Finish it off with a new tea towel —perfect for wiping up dribbles near the coffee maker.
For the Seasoned Cook
Say season's greetings with a collection of gourmet spices to add to their spice rack. Pick out a cookbook that showcases recipes from their favorite region or one that will help inspire meals in their daily lives. Replenish their kitchen tools with new wooden spoons or spatulas. And help them wash away that ever present garlic scent with a contoured stainless steel "soap bar."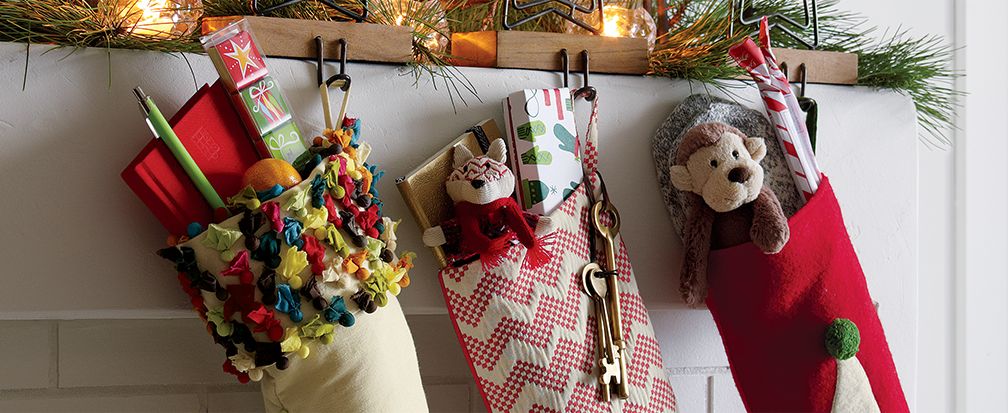 For the Game Player
Game night is not just for the kids anymore. Gift a set of wooden dice or a designer set of playing cards for your grown-up gamester. Carefully wrap an IPA glass, so they can enjoy their favorite brew while playing cards. Inspire game night snacks with popcorn seasoning to sprinkle on everyone's favorite nibble.
For the Neat Freak
Organize the perfect gift by channeling their sense of order. Keep them on schedule with a bedside alarm clock. Give them a small notebook for to-do list making. And stash a mix of apothecary crafted hand soaps, kitchen utility clips, and hand towels in their stocking.
For the Cocktail Lover
Mix things up with a gift that includes the essentials of a bar set: a bottle opener, jigger, long spade-end spoon, strainer, muddler, and shaker. Help them make the most of their home bar with a book of recipes. Add in designer ice molds that elevate the shape of the cube to balls, wedges, and large squares.
For the Host and Hostess
Entertain the entertainers with gifts that help welcome friends and family into their home. Replenish their reserves with place card holders and cocktail napkins. Surprise them with unique cheese plate markers, fancy cocktail picks, and a set of coasters. But if you really want to guarantee an invitation back, write an IOU that promises to help them clean up in the kitchen.
Whatever you choose to stuff your stockings with, make sure your mantel is holiday-ready with our Christmas mantel decorating ideas. Need more ideas for stocking stuffers? Find something for everyone in our selection of gifts.
View More Holiday Ideas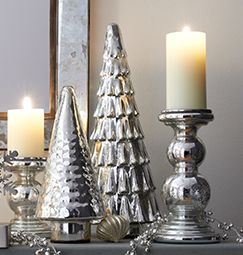 Decorate for the Holidays
Using Ornaments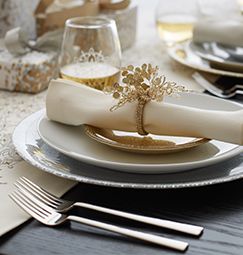 How to Decorate a
Mantel for Christmas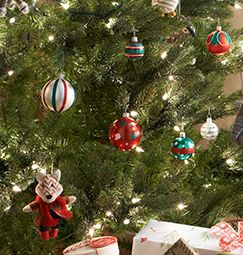 How to Decorate Your
Table for Christmas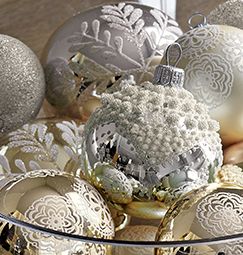 How to Decorate Your
Tree for Christmas