Holiday
Thanksgiving Prep Checklist: Dinner Essentials
Thanksgiving is one of the most celebratory holidays of the year. Friends and family gather together, enjoying delicious foods and the company of loved ones. For guests, the holiday can be leisurely and comforting. For hosts, a bit of organization will make the days before Thanksgiving just as wonderful as the day itself. With a detailed Thanksgiving checklist in hand, you can strategically tackle your hosting prep so you can enjoy the holiday right along with your guests.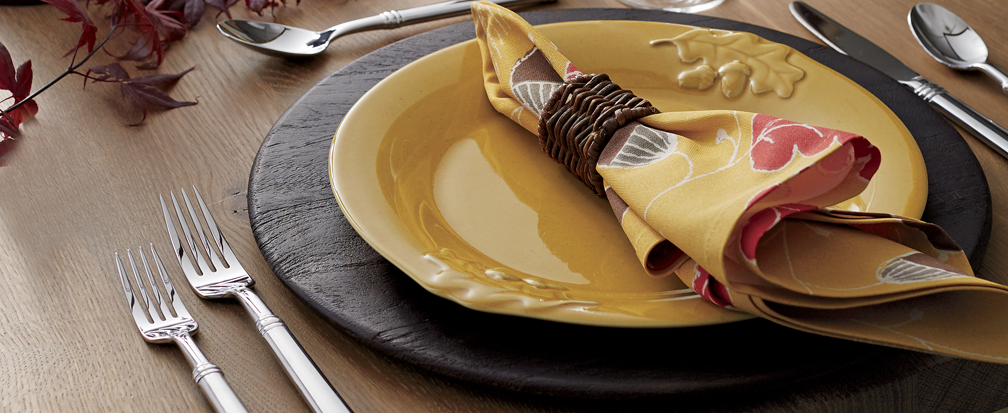 1. Make a Schedule
We like to start Thanksgiving preparation a week out. This means building a schedule that's actually manageable—one or two small tasks per day or night—will alleviate much of Thursday's legwork. To begin organizing your thoughts, consider purchasing a small notebook. Write down your menu on one page and your shopping list on the next. Assign tasks for each day during the week to avoid running out of time in the last few days before the holiday.
2. Purchase Shelf-stable Ingredients
Try to purchase shelf-stable and hard-to-find ingredients earlier in the week, and wait until Monday or Tuesday to buy your perishable foods. Take note of which dishes have components that you can prepare in advance—those will serve as the building blocks for your schedule. Keep vinaigrettes and sauces in the fridge for up to a week, and store any pre-made desserts in the freezer. Use ice water to help your crudites stay crisp and fresh.
3. Purchase Necessary Kitchen Tools
Now is the time to take advantage of the tools at your disposal. First, make sure your knives are sharp. Next, make a checklist of dishes that will require new kitchen equipment. Food processors, blenders and sous vide cookers efficiently whip up soups and gravy. Mandolines reduce prep time for thinly sliced potatoes. Look for a sturdy mixer to prepare bread dough and cookie batter. If you're making your famous cherry pie, it's time for a cherry pitter. Adding a few timers will help you keep track of cooking more than one dish at a time.
To save counter space as you cook, look for nesting mixing bowls. Lidded mixing bowls keep prepped dips and sauces fresh. Want to cook a tender, juicy bird with no guesswork? Try an instant-read thermometer and a turkey baster. When you carve the bird, keep juices contained with a self-draining cutting board.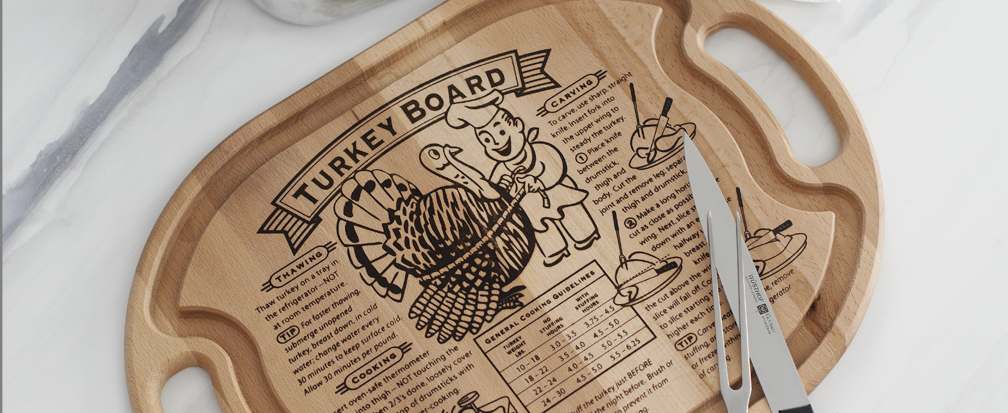 4. Take Stock of Dinnerware and Serveware
No matter how many guests you're expecting for your Thanksgiving meal, you can make your table setting cozy and inviting with a few simple touches. For a multi-course meal, make sure you have salad, dinner and dessert plates for each guest. Consider adding a charger or placemat underneath each setting to add visual depth and interest. For more formal place settings, provide forks and cloth napkins for each course. If your holiday dinner is more casual, you might try placing flatware into decorative containers—glasses, cups or bowls in rustic fall colors—at the end of a buffet table for guests to pick up after they have filled their plates with food. At each place setting, include water glasses and a glass for an additional beverage, such as iced tea, punch or wine. Table linens, such as tablecloths and table runners, work for both formal and casual meals. For a clean, modern look, consider using only a runner to showcase the beauty of your table top.
Keeping gravy or crudités on the table? Allow space for gravy boats, bread baskets and serving platters, as well as candleholders, flowers and decorations. Trivets are perfect for hot dishes that go from oven to table. If you are serving your meal in a separate dining room, write out place cards and set the table a day or two before the holiday.
Give our Thanksgiving checklist a try this year. A little planning and organization in the week before the holiday should make the day itself more enjoyable. When it's time to eat, you'll be able to relax and appreciate food, friends and family. And that's something to be thankful for.
How do you prep for Thanksgiving dinner? Share your favorite tips and tricks with us by using the hashtag #CrateStyle.