Holiday
Thanksgiving Prep Checklist: Dinner Essentials
Thanksgiving is one of the most celebratory holidays of the year. Friends and family convene, indulge with pleasure rather than guilt, and enjoy each other's company. It's leisurely, comforting, consistent. Believe it or not, with a bit of organization, the days leading up to the holiday itself can be equally fulfilling. With a detailed Thanksgiving checklist in hand, you can strategically tackle your Thanksgiving prep so you're calm as can be the day of.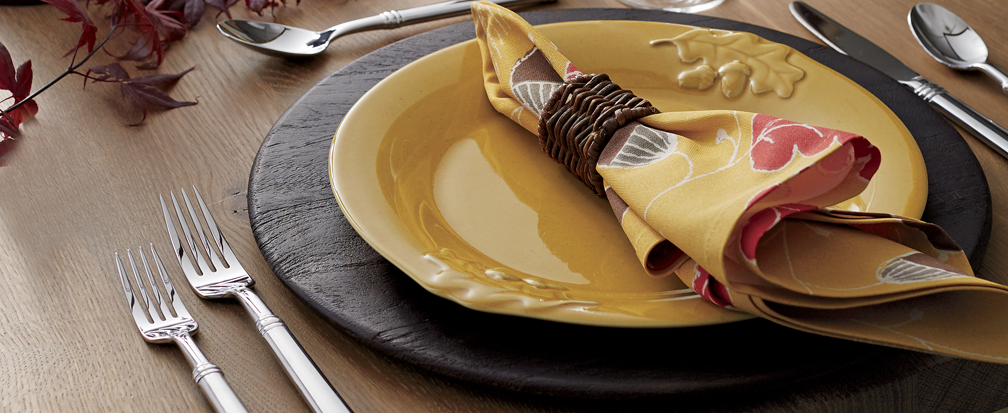 Make a Schedule
We like to start Thanksgiving preparation a week out. This means building a schedule that's actually manageable—one or two small tasks per day or night will alleviate much of Thursday's legwork. First things first, get yourself a notebook. Write down your menu on one page, your shopping list on the next, and reserve a page a day for the week leading up.
Purchase hard-to-find ingredients early, if there are any, and shelf-stable pantry items (save the produce-buying for Monday and Tuesday). Take note of which dishes have components that can be prepared in advance; those will serve as the building blocks for your schedule. Vinaigrettes and sauces will keep in the fridge for up to a week; desserts can be prepped in advance and frozen; crudites can be prepped and kept crisp in ice water.
Use Your Tools
Now's the time to take advantage of the tools at your disposal: Firstly, make sure your knives are sharp. Next, note which dishes will require kitchen equipment. Food processors and blenders efficiently whip up soup. Mandolines make thinly sliced potatoes a breeze. Dough for breads and cookies can be done in a mixer. If you're making your famous cherry pie, it's time for a cherry pitter. And if you plan to cook multiple dishes at once, a few timers are essential.
A set of nesting mixing bowls help keep your prepped ingredients tidy, and lidded versions keep prepped dips and sauces fresh. An instant-read thermometer for your turkey is non-negotiable; a baster only makes your life easier. And a cutting board with a grooved perimeter takes care of juices when you carve the bird.
Cleaning up as you go keeps things organized and lets you reuse measuring cups and utensils if needed.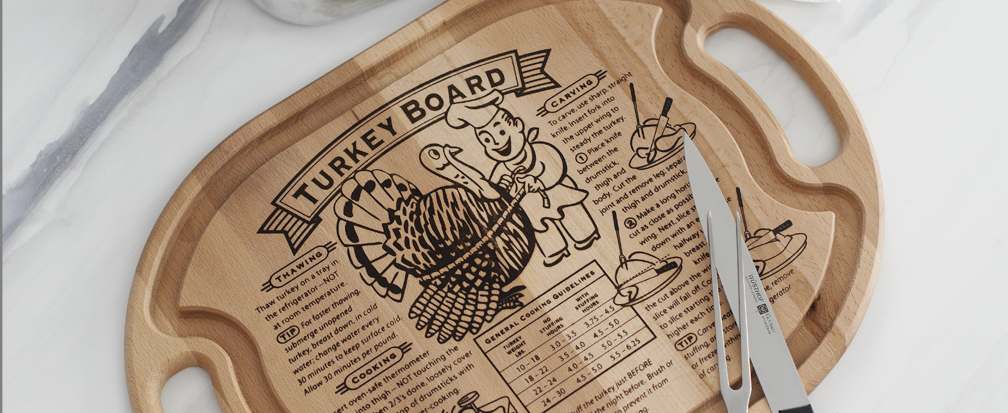 Serving Suggestions
No matter how many guests you're expecting for your Thanksgiving meal, you want your table to read as cozy and inviting as the meal itself. Decide which serving pieces you're going to use, set them aside and label them accordingly. This will help you from scrambling and make it easier to delegate when others offer to help. Some suggestions: gravy boat; tea kettle and coffee maker; serving spoons and utensils; cheese board; bread basket; pitchers (two if your table is long). If you're serving family-style, make note of which dishes will be served from oven to table, and ensure you have a trivet for each.
Double check that you have a place setting for each guest, including wine and water glasses, plus tea and coffee cups and saucers for after the meal. Set your table on Tuesday or Wednesday, making room for empty vases (you can fill them with flowers Wednesday) and candle holders. Write place cards, if you're using them.
Give our Thanksgiving checklist a try this year. We guarantee it'll keep you organized in the kitchen, which will pay off in spades come Thursday. The best part? When it's time to eat, you'll be sitting, not scrambling. Something to be thankful for.
How do you prep for Thanksgiving dinner? Share your favorite tips and tricks with us by using the hashtag #CrateStyle.