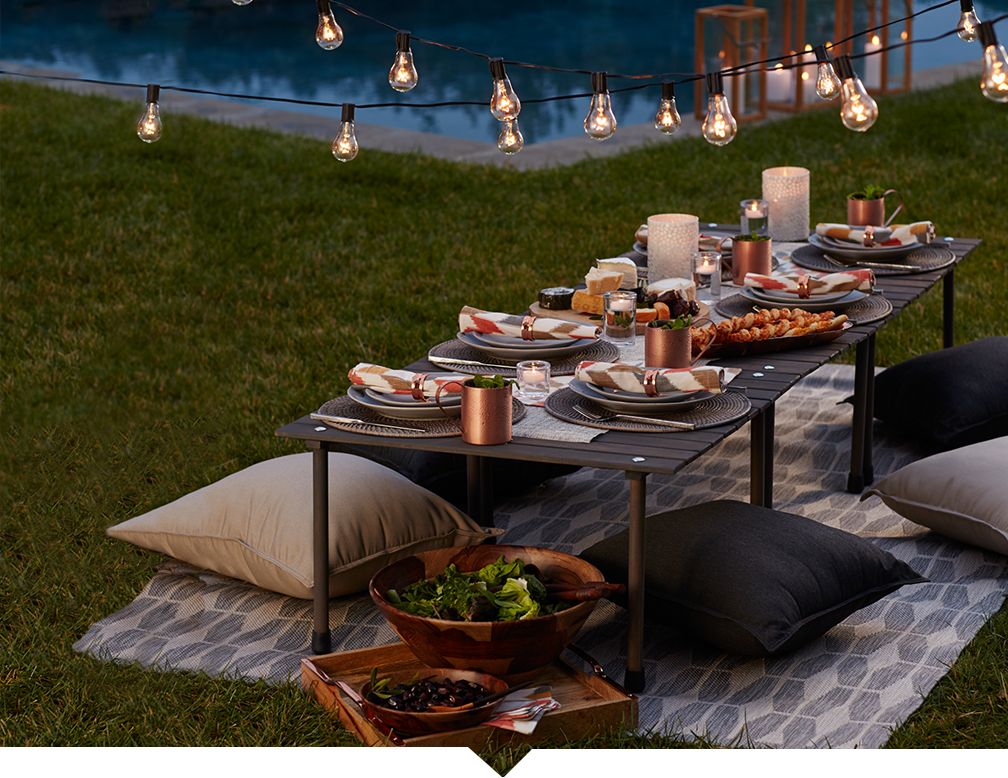 5 Tips for Hosting Your Own
Posh Picnic
Suddenly the weather is so perfect you can't resist moving the dinner party into your backyard. Here's how to pull off an elevated gathering on the ground.
shop posh picnic
1
Build a
dining room
Pick a dry, flat area, then spread a rug over the grass to define your picnic space. Use large lanterns to mark off your "walls." Big pillows can stand in for chairs.
2
Layer on "indoor" surprises
Make your guests feel special by setting the table with dining room-worthy dinnerware and flatware, plus coordinating linens and decorative napkin rings.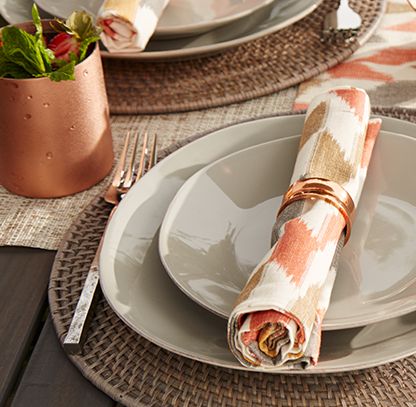 Our Table in a Bag is just the right height for picnicking. It's made from FSC-certified mahogany and rolls into its own bag for easy carrying. Place a few in a row to seat larger groups.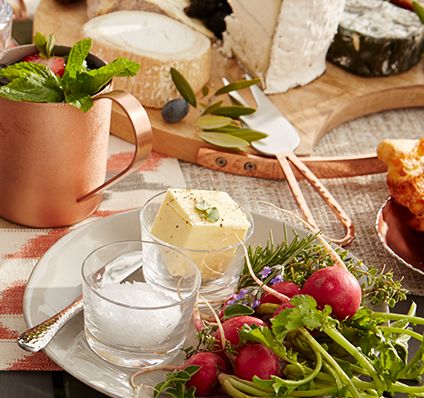 3
Keep the
menu simple
The setting is the real focus of your picnic, so the food can be easy. Encourage guests to relax over cheese platters, big salads, and good bread and butter.
4
Embrace
nature
Cocktails and shared plates will be clinked and passed. Serve them in copper mugs and on wooden trays, natural materials that are durable but look polished and on-trend.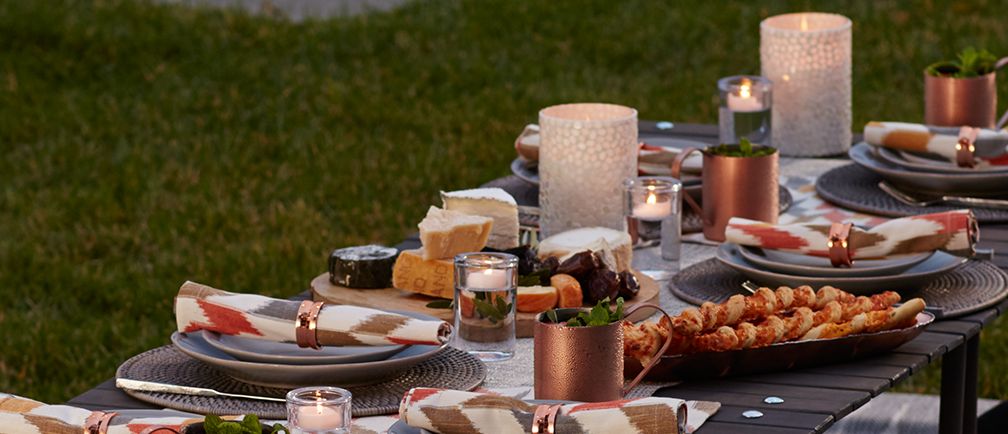 5
Go overboard
on candlelight
Mix votives with large and small hurricanes on the table to give your picnic a festive glow.