Garden City Center
144 Hillside Road
Cranston, RI 02920
(401) 270-4620
Hours
Mon - Fri:

10 am - 9 pm

Saturday:

10 am - 9 pm

Sunday:

12 pm - 6 pm
Garden City Center, RI
Store Messages
This store location features our Crate Design Studio.
Store Events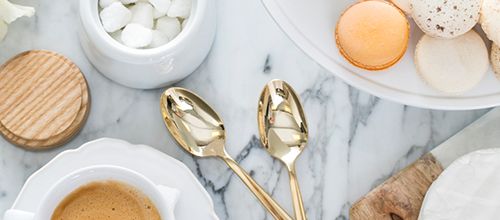 Private Registry Events
If you're about to be married, we're throwing a party in your honor. Bring your fiancé or your friends. For two full hours, our entire store is yours. Enjoy great food, drinks, music, and our experts' advice on registering.
September 24, 2017
10:00 am - 12:00 pm
RSVP
Thank You! You will receive an email confirming your RSVP.
October 15, 2017
10:00 am - 12:00 pm
RSVP
Thank You! You will receive an email confirming your RSVP.
November 12, 2017
10:00 am - 12:00 pm
RSVP
Thank You! You will receive an email confirming your RSVP.
Store Details
From the latest cookware and appliances to the newest trends in home decor and furniture, you'll find it all at Crate and Barrel in Cranston, RI. Need a great gift or some new furniture or housewares for your home? Drop by Crate and Barrel Garden City Centerand browse all the great things we have in store this season. Getting married? Our wedding registry experts will help you create the perfect list.
Store Pickup
No shipping. No waiting. Buy online and pick up at a Crate and Barrel store near you. Most items are available for pickup the same day. Learn more
Design Services
Whether you are embarking on a complete room makeover or are looking to make a quick seasonal update to your space, our Design Experts are ready to offer design advice and utilize tools to bring your vision to life. From choosing the right color sofa to designing a full floor plan, Crate and Barrel Design Experts offer design services in-store or at home to help you select the perfect layout, frame or fabric for your style and space. Schedule an appointment
About Crate and Barrel Garden City Center
Lively, inspirational displays at Crate and Barrel Garden City Center provide a host of ideas with which to decorate your home. The expert staff at this location specializes in everything from the culinary arts to interior design, and they are ready to share their knowledge with you. Whether you're trying to choose the right kitchen supplies for your home or are shopping for a wedding gift, ask our associates for advice and recommendations on customer's favorite products like the Evelyn vases. Can't find what you're looking for? Our associates can use in-store tablet technology to help efficiently order you that one special item from our online assortment.
On weekends, visit Crate and Barrel in Cranston for fun events like product demonstrations and design workshops. Engaged couples are invited to attend a Private Registry Event, where they have the chance to get expert advice on registering. Complimentary food, drinks and music will also be provided. To find out about upcoming events, see the Store Events section above, view in-store signage, or call the store to ask an associate.
Pick-up for large furniture orders can be found at the back door of the building, located off of Midway Road. Small Store Pickup and hold items can be retrieved by asking the greeter when you enter the store. Receive free gift wrapping on our signature boxes when purchasing gifts.
Location & Parking
Crate and Barrel Garden City Center is situated in a thriving suburban neighborhood in Cranston, Rhode Island and is walkable from most residences. Our location at the historic boutique outdoor mall—Garden City Center mall was founded in 1948—gives customers the opportunity to enjoy a unique shopping and dining experience, all conveniently located off of I-95, less than 30 minutes outside of Providence, Rhode Island. After shopping with us, guests can spend the day visiting some of the area's attractions including the Roger Williams Park Zoo, Brown University, the State House and several beautiful public beaches.
At the Garden City Center mall, Crate and Barrel guests will find easy, free parking in surface lots directly in front of the store and around the shopping center. The RIPTA Bus is another travel option.
Interior Design Providence:
We offer a selection of interior design services at our Garden City Center location. Guests can work with experts to create their dream spaces in first homes, remodeled homes and coastal summer homes.
Design Studio: Our Design Experts are available to help you infuse your space with personal style by creating an inspirational mood board, designing a floor plan or providing an in-home consultation.
Custom Rugs: Our trained associates can help you figure out the shape and dimension of fabric needed, as well as guide your material, color and pattern choices.
Custom Upholstery: With the help of our experts, design a piece of furniture for the living room, dining room or bedroom that reflects the unique style of your coastal Rhode Island home by picking a custom frame, fabric and leg combination.