The Fashion Mall at Keystone
8701 Keystone Crossing
Indianapolis, IN 46240
(317) 818-9900
Hours
Open Labor Day
10:00 - 6:00 pm

Mon - Fri:

10 am - 9 pm

Saturday:

10 am - 9 pm

Sunday:

11 am - 6 pm
The Fashion Mall at Keystone, IN
Store Events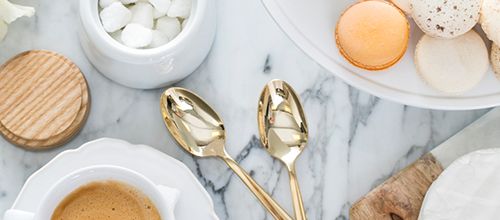 Private Registry Events
If you're about to be married, we're throwing a party in your honor. Bring your fiancé or your friends. For two full hours, our entire store is yours. Enjoy great food, drinks, music, and our experts' advice on registering.
September 17, 2017
9:00 am - 11:00 am
RSVP
Thank You! You will receive an email confirming your RSVP.
September 24, 2017
9:00 am - 11:00 am
RSVP
Thank You! You will receive an email confirming your RSVP.
October 15, 2017
9:00 am - 11:00 am
RSVP
Thank You! You will receive an email confirming your RSVP.
Store Details
From the latest cookware and appliances to the newest trends in home decor and furniture, you'll find it all at Crate and Barrel in Indianapolis, IN. Need a great gift or some new furniture or housewares for your home? Drop by Crate and Barrel The Fashion Mall at Keystoneand browse all the great things we have in store this season. Getting married? Our wedding registry experts will help you create the perfect list.
Store Pickup
No shipping. No waiting. Buy online and pick up at a Crate and Barrel store near you. Most items are available for pickup the same day. Learn more
Design Services
Whether you are embarking on a complete room makeover or are looking to make a quick seasonal update to your space, our Design Experts are ready to offer design advice and utilize tools to bring your vision to life. From choosing the right color sofa to designing a full floor plan, Crate and Barrel Design Experts offer design services in-store or at home to help you select the perfect layout, frame or fabric for your style and space. Schedule an appointment
About Crate and Barrel The Fashion Mall at Keystone
Visit Indiana's premier Crate and Barrel at The Fashion Mall at Keystone to shop a wide selection of home furnishings for the kitchen, living room, dining room and bedroom. The two-story store features housewares and kitchen accessories as well as an assortment of furniture. Guests can use an elevator or escalator located in the store to access level two. Enter Crate and Barrel from inside the mall or through two outdoor entrances on level one. On your way in, you can take a quick coffee break at the Starbucks next door at the level one entrance.
Pick-up for large furniture orders can be found at the back door pick-up area attached to the northwest corner of the store. Guests will find two reserved parking spaces for customer pickups. Small Store Pickup and hold items can be retrieved at any available counter.
If you are in the process of planning your wedding, make sure to attend a Private Wedding Registry event at the Indianapolis Crate and Barrel before the big day. Registry events offer couples a special opportunity to register for must-have items and get expert advice on creating the perfect registry. For those unable to attend a Private Registry Event, gift registry is always available online, in-store or through the Crate and Barrel app. To find out about upcoming store events at The Fashion Mall at Keystone location, check the Store Events section above.
Our Indianapolis associates are also ready to help you choose the perfect presents to give at a wedding, birthday or housewarming. At check-out, let them know your items are a gift to receive free gift wrapping in our signature boxes.
Location & Parking
Located about a half an hour from downtown Indianapolis, Indiana, Crate and Barrel at The Fashion Mall at Keystone is conveniently situated in a luxury shopping mall off I-465. The Fashion Mall at Keystone serves not only guests from Indianapolis but also from a variety of towns in the Indianapolis metro area, such as Carmel and Fishers. In additional to plentiful shopping and dining, the area near Crate and Barrel offers attractions like Broad Ripple Village, Butler University, the Indiana State Fairgrounds and the Indianapolis Museum of Art.
Crate and Barrel guests will find free lot parking in front of the store and around the mall. In addition to parking, the store is accessible by the IndyGo 26 Keystone bus.
Interior Design Indianapolis:
At our Indianapolis, Indiana location, guests have access to a selection of interior design services to help them choose the perfect products for their Midwestern home.
Design Studio: Our Design Experts are available to help design your ideal space, whether you're shopping for a new home or redecorating. They can work with you to create an inspirational mood board, design a room layout or provide an in-home consultation to help you design the space of your dreams.
Custom Upholstery: Our custom upholstery program is designed to eliminate the hassle of searching for the perfect sofa, chair or headboard by bringing your unique vision to life. Our trained associates will help you design exactly what you want by choosing a custom combination of frame, fabric and leg design to fit your taste.
Custom Rugs: Whether you want a subtle backdrop or a bold focal point, let our trained associates help you customize a rug to coordinate with your space. You can pick from a variety of materials, shapes, dimensions and colors to create your customized rug that fits your price point and style.