Casual
Oasis
Relax your living room with soft, machine-washable slipcovers and refined natural textures.
Shop Willow Sofa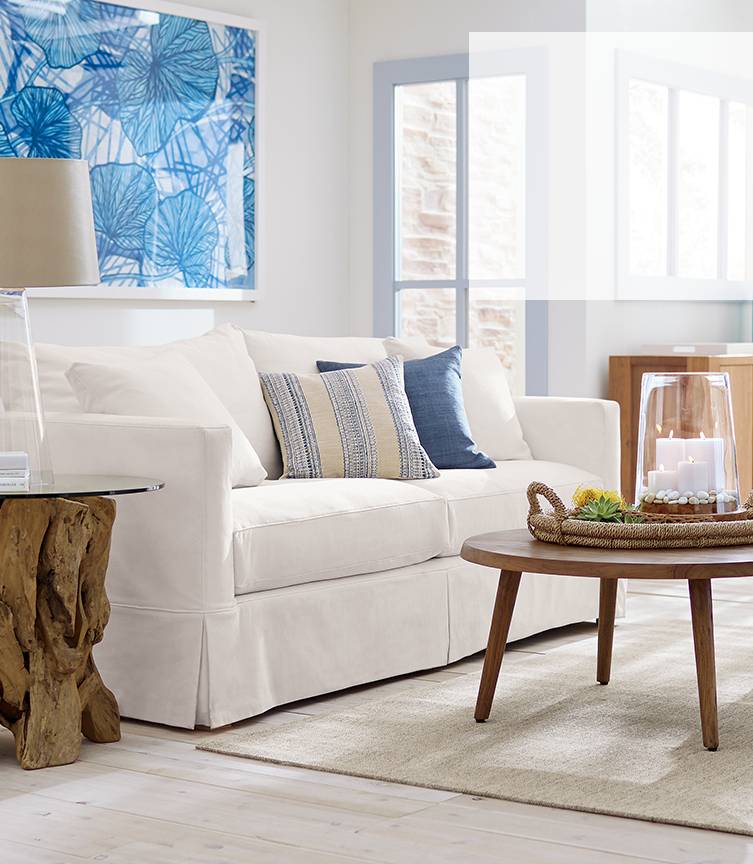 In the know
Create Your Own Table:
Tops + Bases
Choose from eight top materials and three base styles, each stocked in our four most-requested table sizes.
Create Your Table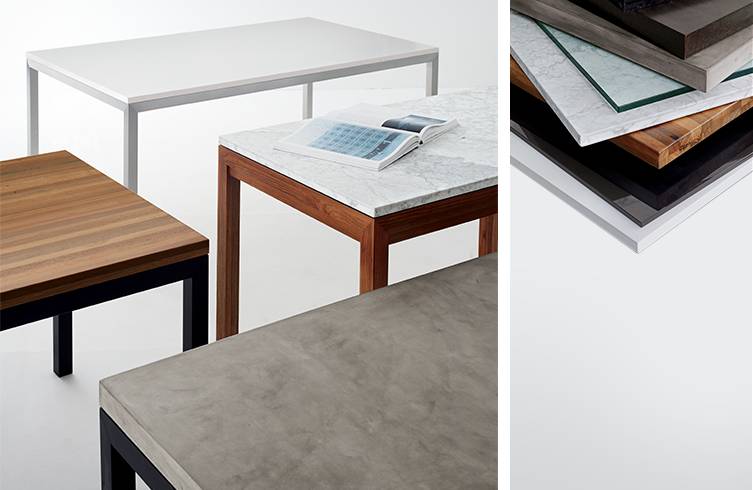 IN THE KNOW
Multiple Choice
Handmade in Italy, our Curran Dining
Chair takes sleek curves in a choice
of six rich colors.
Shop Curran Seating

THE TREND REPORT
Hues of Blue
These deep new blues live like a neutral but make a confident statement about your sense of style. Prepare to be complimented.
Shop This Trend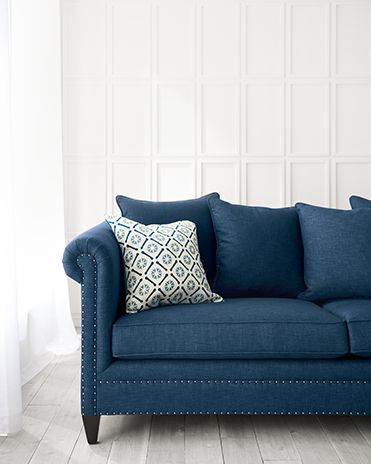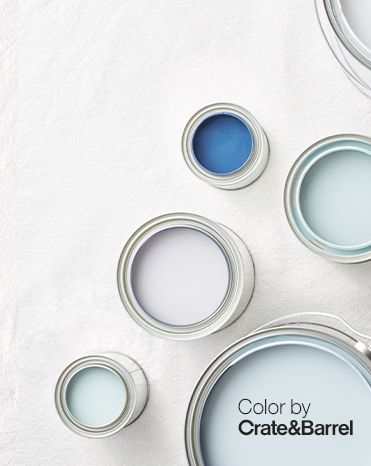 the crate experience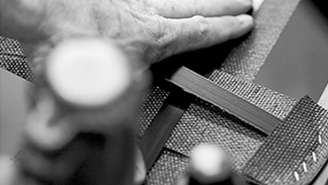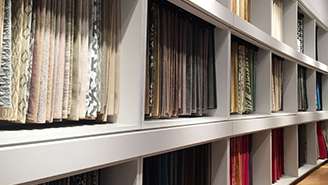 Create Your Own Custom Furniture
Our furniture design experts can help you transform your favorite Crate and Barrel upholstery frame into a custom furniture piece that's uniquely yours.
design your dream furniture
Discover quality furniture for every style and room at Crate and Barrel. Since we first began selling furniture more than 35 years ago, our mission consistently has been to present well-priced, quality furnishings that enhance both your lifestyle and your home. Our collection features exclusive furniture and accessories, such as lighting, rugs, pillows and prints, that are more substantial in construction and material. Whether you're just starting out in your first home, redecorating or even furnishing a vacation home, we have the furniture pieces to help you define your spaces.
Furniture Styles and Designs
At Crate and Barrel, you'll find many exclusive designs that can start a room or add a finishing touch to all the spaces in your home. Choose pieces in modern, contemporary, traditional, rustic and mid-century modern furniture styles for all rooms of your home, including:
Living Rooms—Find all the living room furniture pieces you need for a comfortable, inviting space. We have upholstered furniture, including sofas, sleeper sofas, sectional sofas, chairs, chaises, ottomans and benches, as well as coffee tables, TV stands, media consoles, bar cabinets and more.
Dining Rooms—Create the perfect space to enjoy meals with our dining tables, dining chairs, bar stools, chair cushions, dining benches, buffets and sideboards.
Bedrooms—Outfit your bedroom with pieces from our furniture collections, including beds, headboards, nightstands, mattresses, dressers, chests, armoires, bedroom benches and mirrors.
Home Offices—Our desks, office chairs, bookcases, filing cabinets and other storage organization furniture help create a space that inspires productivity.
Entryways—Our entryway furniture, including chests and cabinets, console tables, entryway benches, coat racks and shelving units, help you keep your mudrooms and hallways organized.
Outdoors—In addition to our collection of home furniture, we also offer outdoor furniture perfect for patios and decks. Choose from sofas, chairs, chaises, dining tables, dining benches and more.
Durable and High-Quality Materials
We're dedicated to producing furniture that you can enjoy year after year in your home, which is why all of our pieces are built from durable materials that are designed to last. Our benchmade in the USA upholstered furniture is constructed of kiln-dried hardwood frames, polyfoam cushions, and quality fabrics and leathers. Our tables, cabinets and storage furniture are available in a full range of high-quality materials, including wood, metal and glass.
Woods
Most of the lumber we use is harvested from responsibly managed forests. We also carry affordable pieces constructed of engineered wood/veneer and medium-density fiberboard (MDF) that are produced using the strictest low-emission standards established by the California Air Resource Board. As you browse our furniture collections, you can choose from pieces in a full range of wood types, including: acacia, American walnut, beech, cherry, elm, eucalyptus, mahogany, mango, maple, oak, peroba, pine, sheesham, teak and tulipwood.
Metal
Metal is a popular material used in furniture construction because of its strength and durability. Because it can be shaped into many forms, it offers great versatility in design. Our contemporary furnishings are made most often of low-carbon hot or cold rolled steel, stainless steel and aluminum. We also apply finishes such as polyurethane, plated and powdercoat to our metal furniture that do double duty: enhance the design and protect the metal from unwanted oxidation. Based on the type of finish applied, metal furniture can be designed for either indoor or outdoor use.
Glass
Many of our tables, cabinets, desks and other furniture pieces are constructed with glass in tempered and nontempered constructions. Tempering is an added production process that helps make glass five times stronger than standard glass. Tempered glass may be clear, frosted or back-painted. We also offer nontempered glass. The majority of this type of glass is used for our indoor glass tops and is called clear float glass. Glass tops allow light to pass though so that the furniture appears to take up less space in a room.
Frames and Upholstery
Upholstered furniture from Crate and Barrel is designed with high levels of quality in mind. Every hardwood frame in our upholstered Furniture Collection that is benchmade in the USA has a lifetime guarantee. We use only kiln-dried solid wood or durable engineered wood planks crafted of multilayered solid wood veneers. The majority of our sofas and chairs are benchmade start to finish in the U.S.A. by craftsmen, not an assembly line.
We add extra layers of premium padding to prolong the life of the furniture's fabric and to enhance the graceful roll of a sofa arm or the subtle curve of a chair back. We generously plump seat cushions and back pillows with a variety of fills, including soft down blend, fiber or high-density foam. And we believe a little indulgence is a good thing, often wrapping cushions in a downproof ticking to trap air for that luxurious little "pouf" when you first sit down.
Our upholstered furniture pieces are available in three fabric types: stock, stock plus and custom.
Stock— We have upholstery options in a variety of versatile neutrals and rich, bold colors that look beautiful in your home. We also offer stock leather options. If you're investing in the beauty of leather, you'll be reassured to know many of our pieces are of top-grain, aniline-dyed hides—the softest, most supple and highest quality there is.
Stock Plus—Our Stock Plus fabrics give you more options for your furniture upholstery but at the same cost as our stock fabrics. Since Stock Plus furniture is made to order, it requires additional production time. We also offer Stock Plus frames—made-to-order in additional sizes of many of our upholstered furniture collections.
Custom—From florals to stripes and everything in between, we have more than 1,100 custom fabrics options for your upholstered furniture. You can also bring in your own fabric.
Shop the Crate and Barrel store for affordable sofas, sectionals, chairs, tables, beds, dressers, and more in a full range of styles.