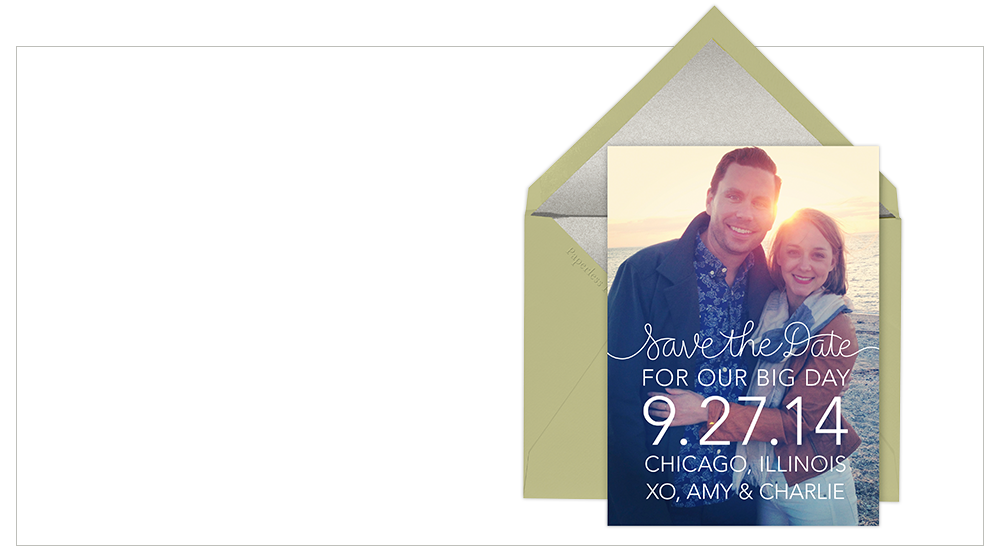 Free Save the Date Announcements
Exclusively for Crate and Barrel by Paperless Post®
Share the news about your upcoming big day with free online Save the Date announcements created exclusively for us (and you) by our friends at Paperless Post.
Save 15% off the paper version with Promo Code CBWINTER2015
Redeem this exclusive offer

Choose from our customizable designs, from traditional to modern.
This exciting new perk for gift registrants lets you create and send personal announcements of your event, track your guest list and easily share your Crate and Barrel Gift Registry. Redeem this exclusive offer for Crate and Barrel customers and learn more at paperlesspost.com/CBgift.