Want to throw a party for friends without a lot of fuss? This DIY taco bar setup by Tieghan Gerard of Half Baked Harvest is just the menu to try, whether you're celebrating Cinco de Mayo or just a Friday night.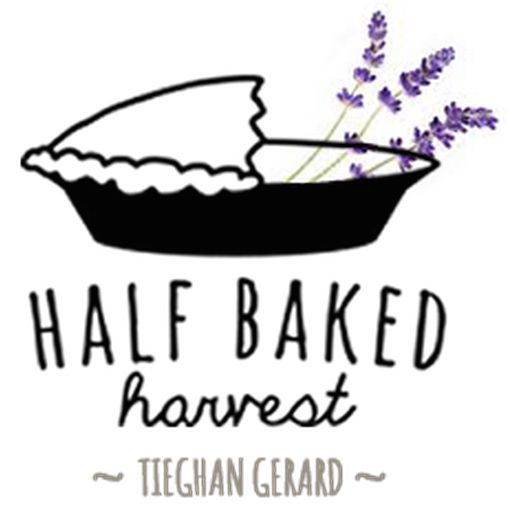 halfbakedharvest.com
One of my favorite holidays to celebrate is Cinco de Mayo, especially when it means I can spend the day making delicious tacos, guacamole, and salsa!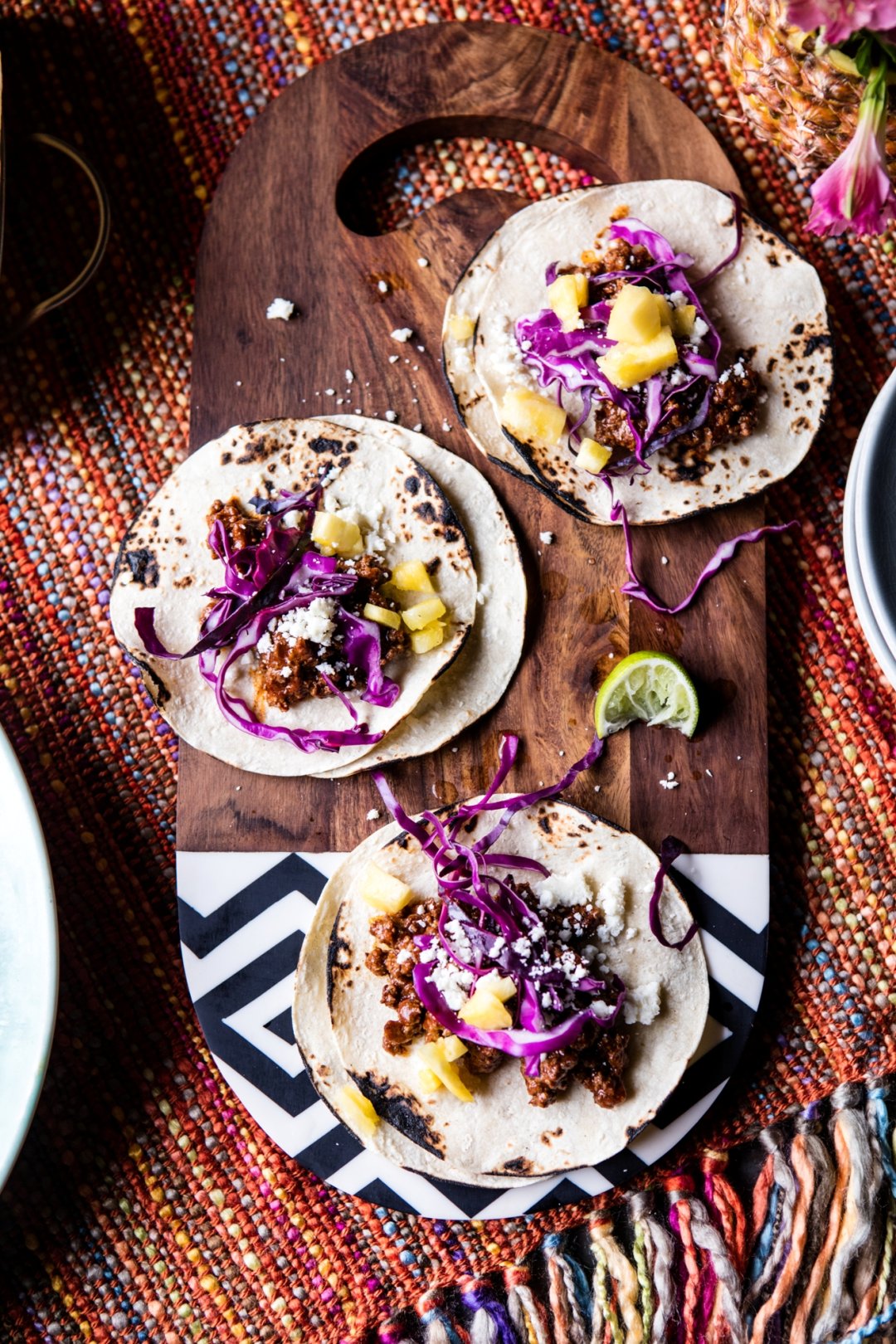 Cinco de Mayo falls on a Friday this year, and that means it's time to really step things up with a fun taco party! Yes, please! I could not be more excited about the spread I am sharing with you guys today. Are you ready for an epic taco bar rundown?
I wanted to create a taco bar truly worthy of a Cinco de Mayo fiesta. That meant three different tacos, guacamole, salsa, and all the proper toppings…and yes, margaritas too!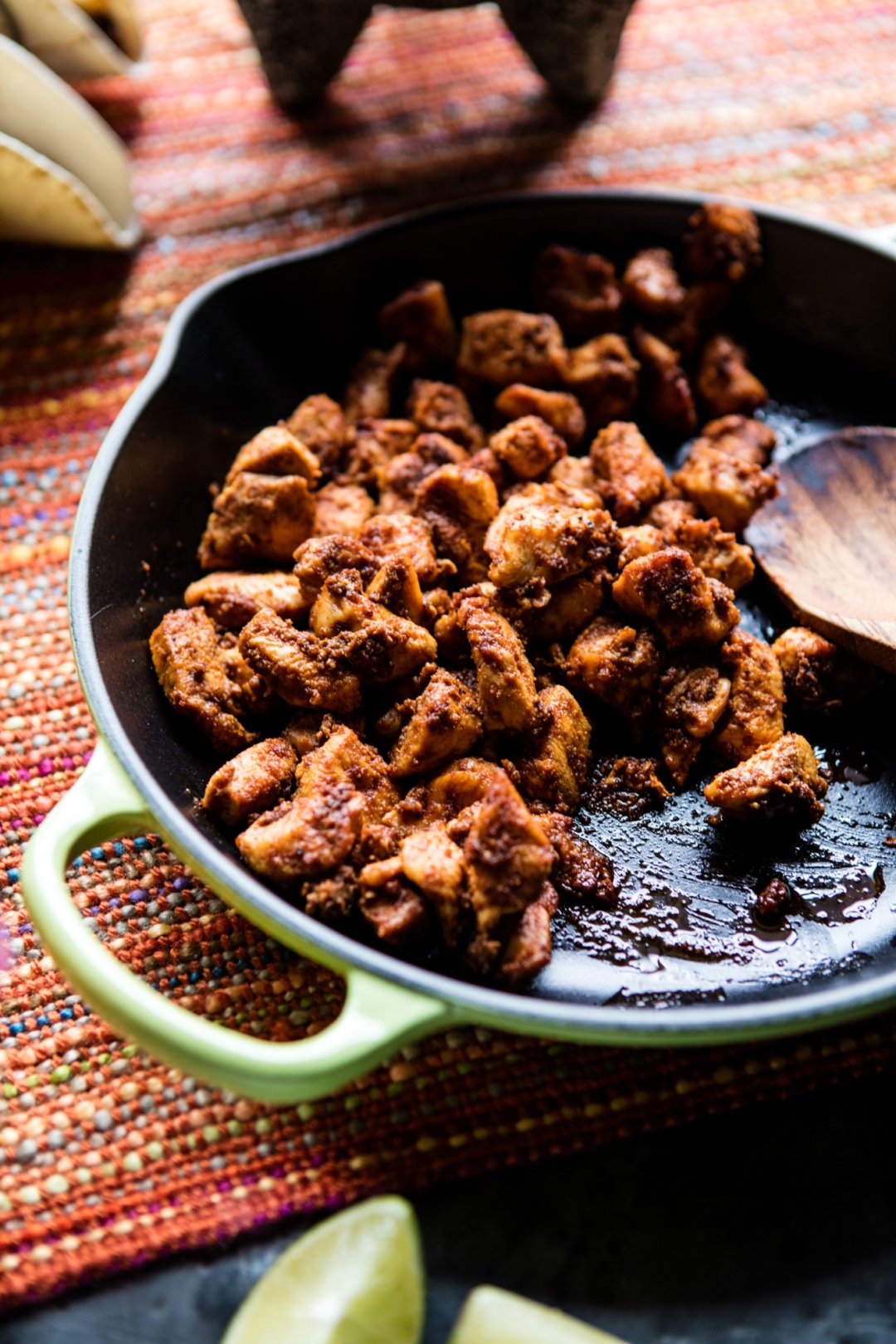 First up is the chipotle chicken taco. Oh how I love these tacos! They're spicy, saucy and perfect when balanced with a fruit salsa, cheddar cheese and sliced avocado to tame the heat!
Second, the enchilada beef taco! This is a beef lovers taco, think enchilada, but in taco form. I love these tacos paired with my pineapple guacamole.
Last up is the veggie lover's taco - the roasted cauliflower taco… my personal favorite! These are so good and a great vegetarian option for taco lovers. Be sure to include some black beans for a little protein and heartiness.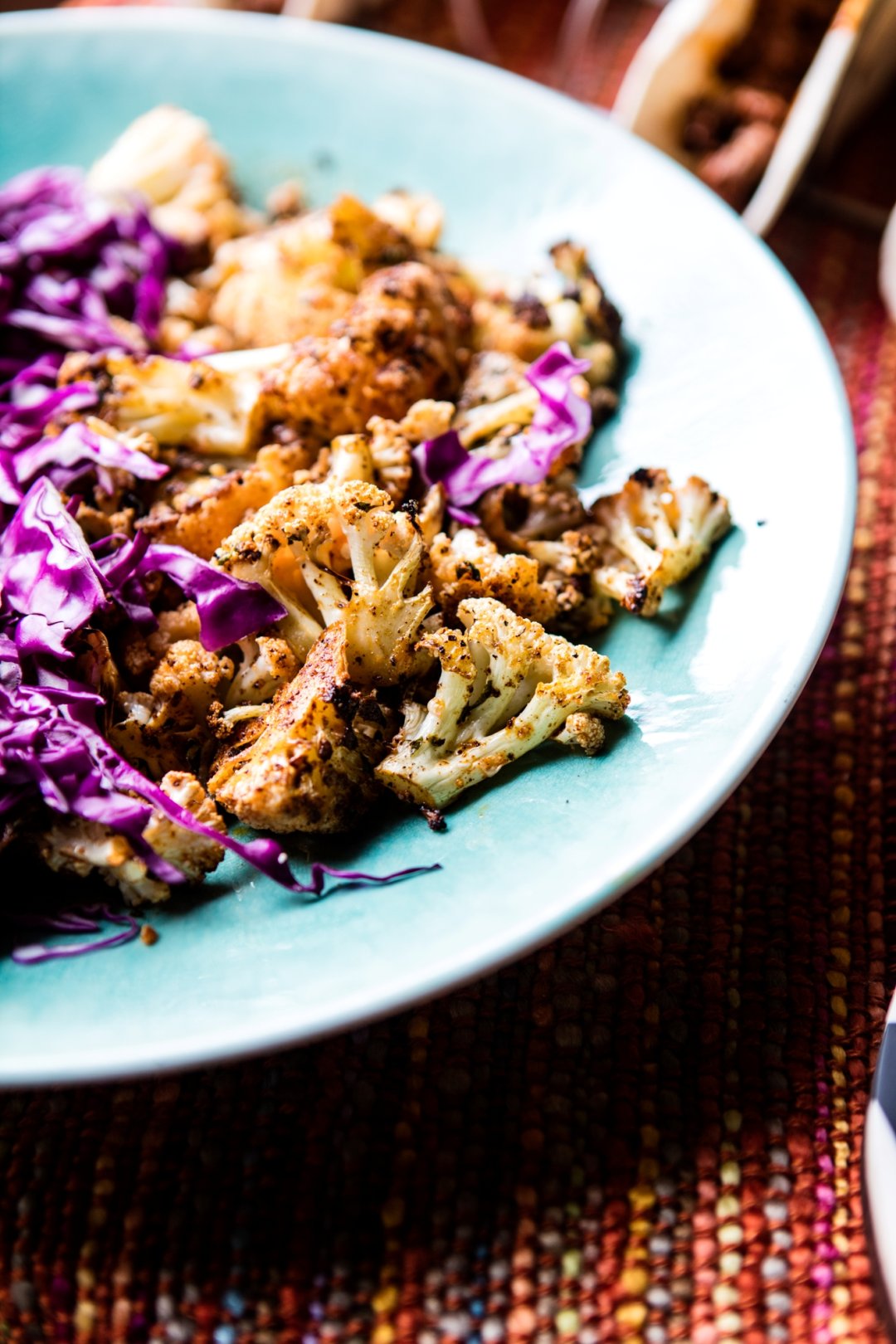 Party Tip: If you plan on hosting a Cinco de Mayo Taco Bar Party you can prepare each taco recipe in advance and warm just before serving.

Ok, to follow up our three taco bases, it's time to talk toppings. Toppings are the key to a great taco bar, and you really cannot have too many. The fun thing about a taco bar is creating your own signature taco, built with the foods you love most.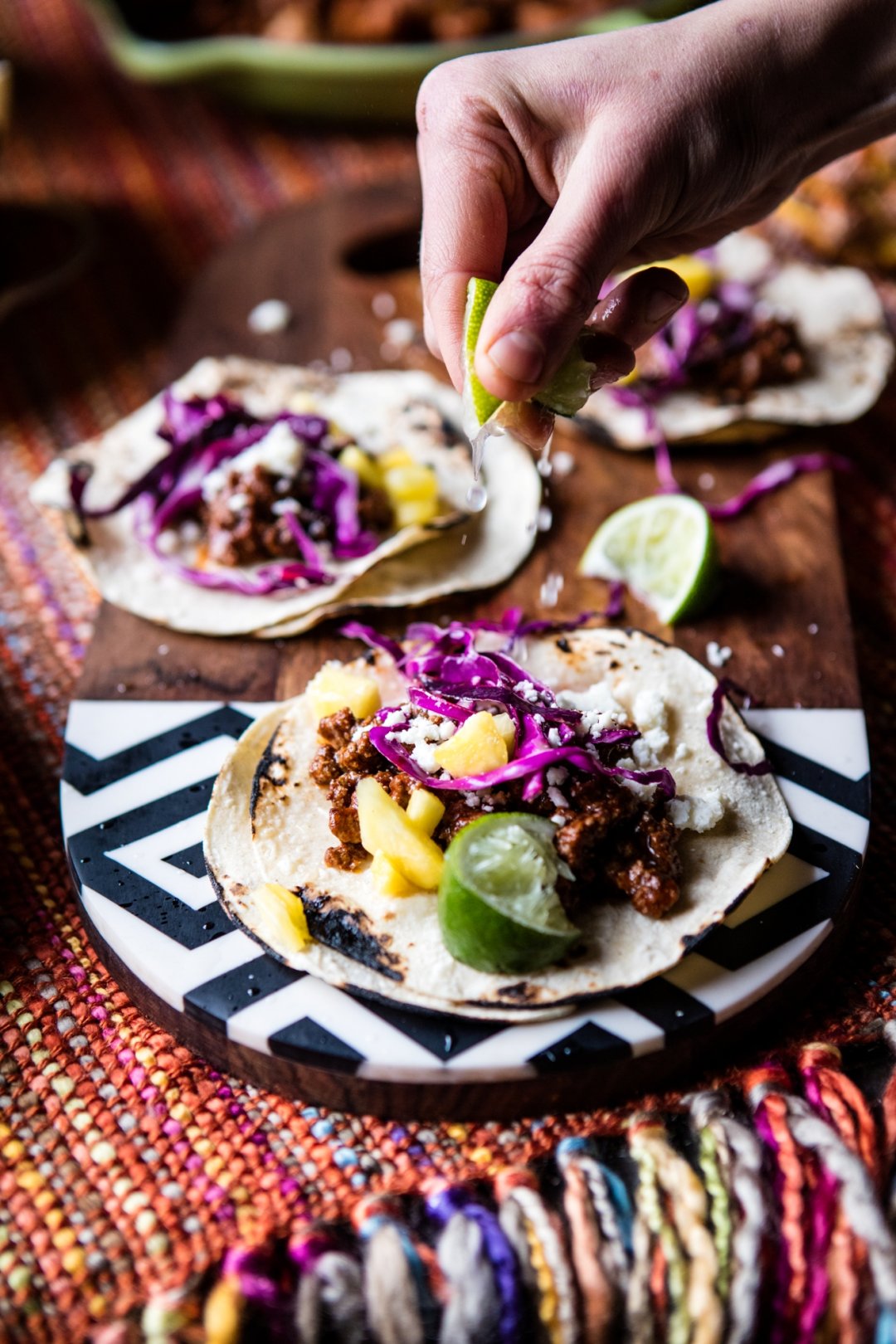 Here are MY must have toppings:
Guacamole - This is an obvious one, but so important. I've included my favorite pineapple guacamole with this post, but feel free to keep it simple, or go all out and include a few different guacamoles in your bar.
Salsa - I always have at least three salsas. Classic tomato, salsa verde and a fruit salsa like the mango salsa I've included here.
Cheese - I find it best to have a variety of cheese on hand. My favorites are sharp cheddar, pepper jack, and crumbled cajita.
Fresh additions - Shredded cabbage (purple or green), cilantro, lettuce, pickled red onions, jalapenos, tomatoes and plenty of limes.
Sauces - Assorted hot sauces and Greek yogurt or sour cream.
Sides - Beans, rice, tortilla chips, and roasted corn.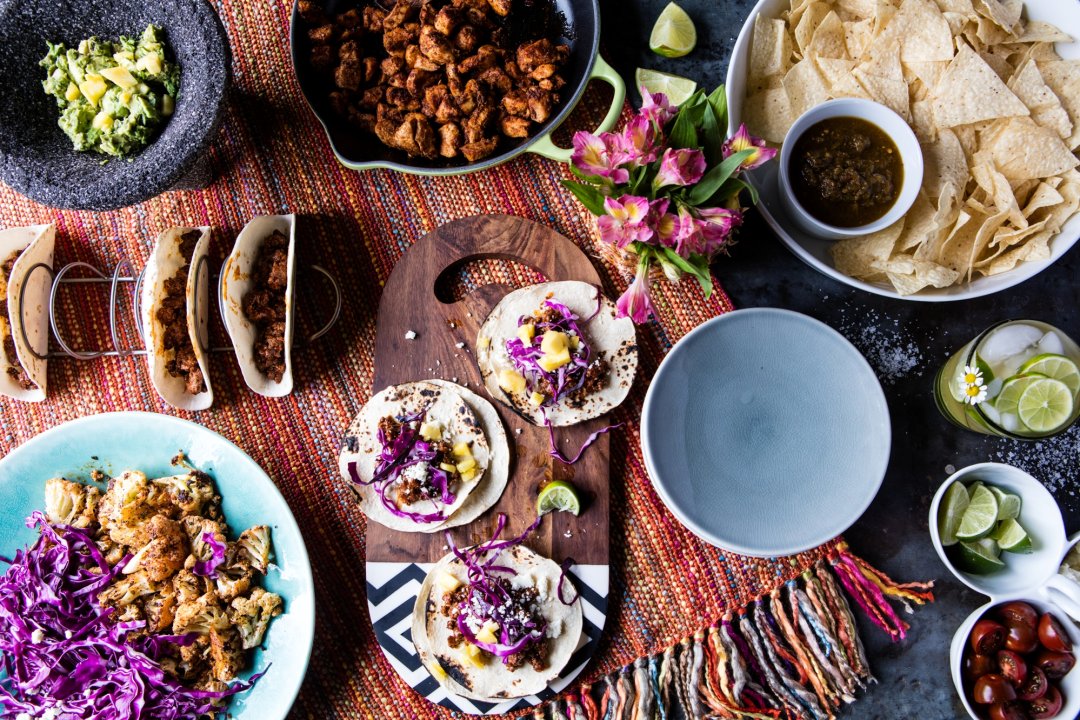 Aside from all the yummy food, a taco bar must have plenty of fun Mexican flare. I love throwing a fun patterned throw over the table for a pop of bright color, and then using a mix of colorful dishes and wooden serving pieces to really give off that celebratory vibe.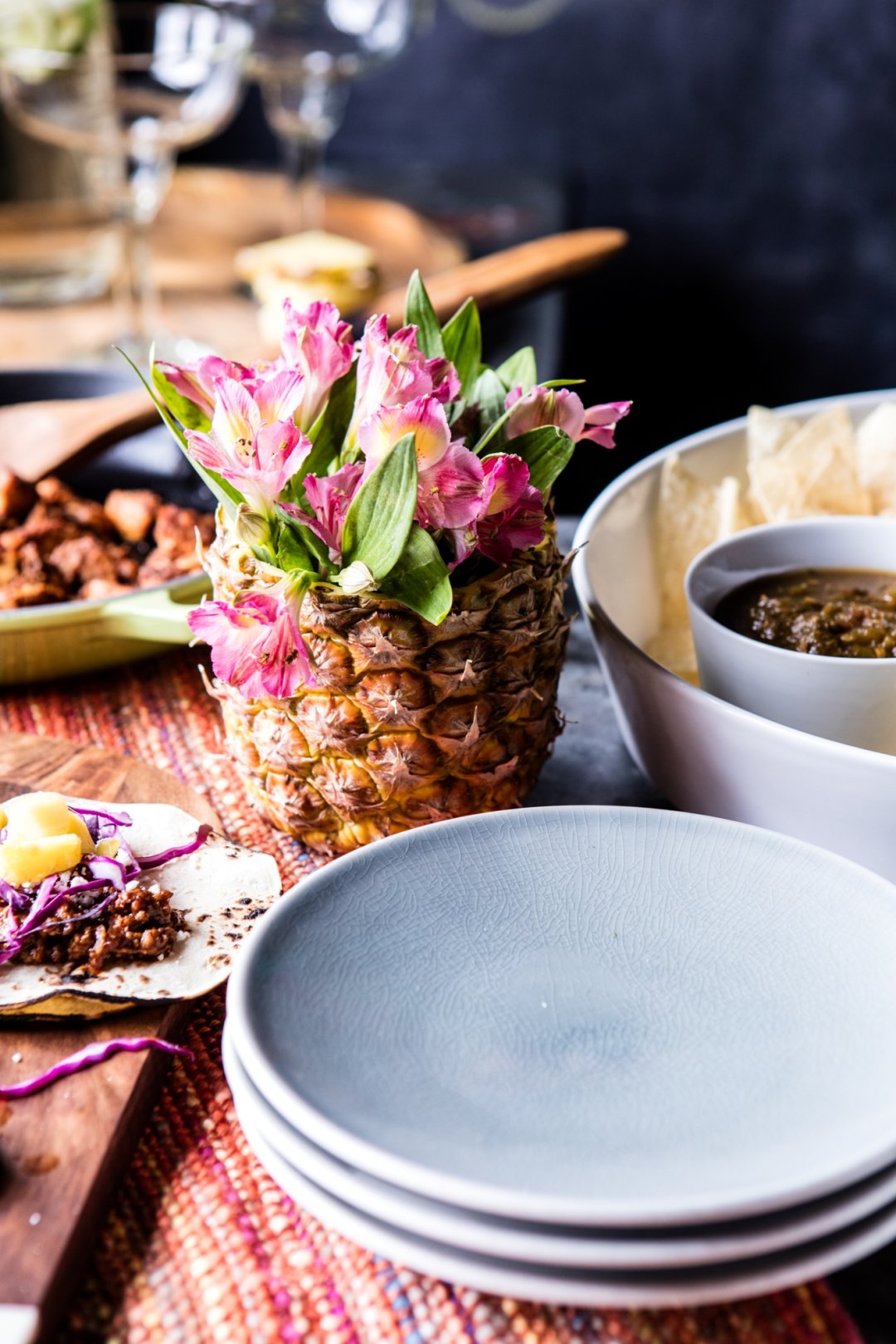 For a fresh take on a flower arrangement, I like to make a vase out of a fresh pineapple by removing the top and scooping out the flesh. Just add water and flowers and you'll have the perfect vase!
Chef's Tip: Be sure to use that fresh pineapple in your guacamole or salsa!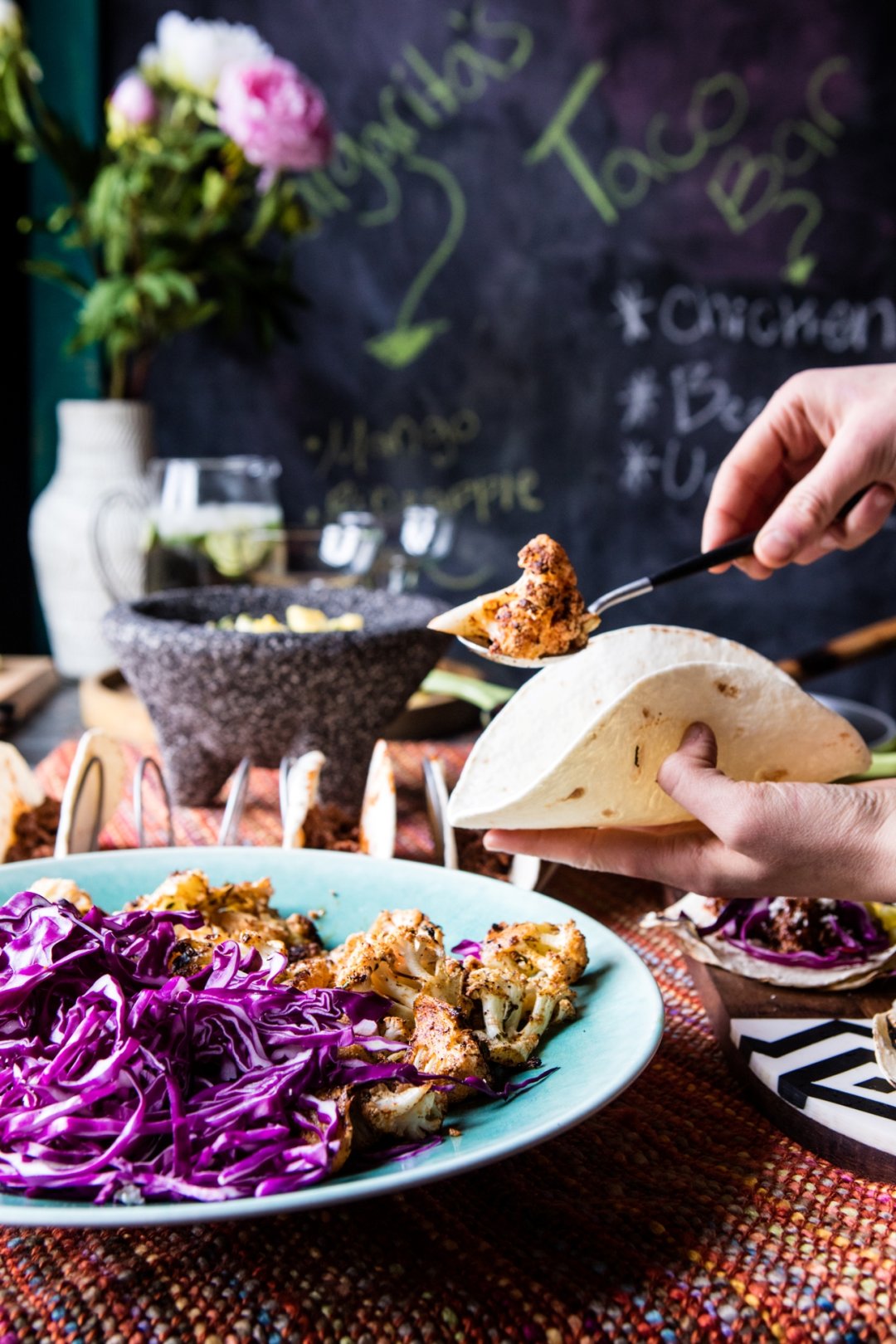 To display my menu, I like to use a chalkboard to jot down all the tacos and toppings. It's super fun and a great way to write out the menu for everyone to see.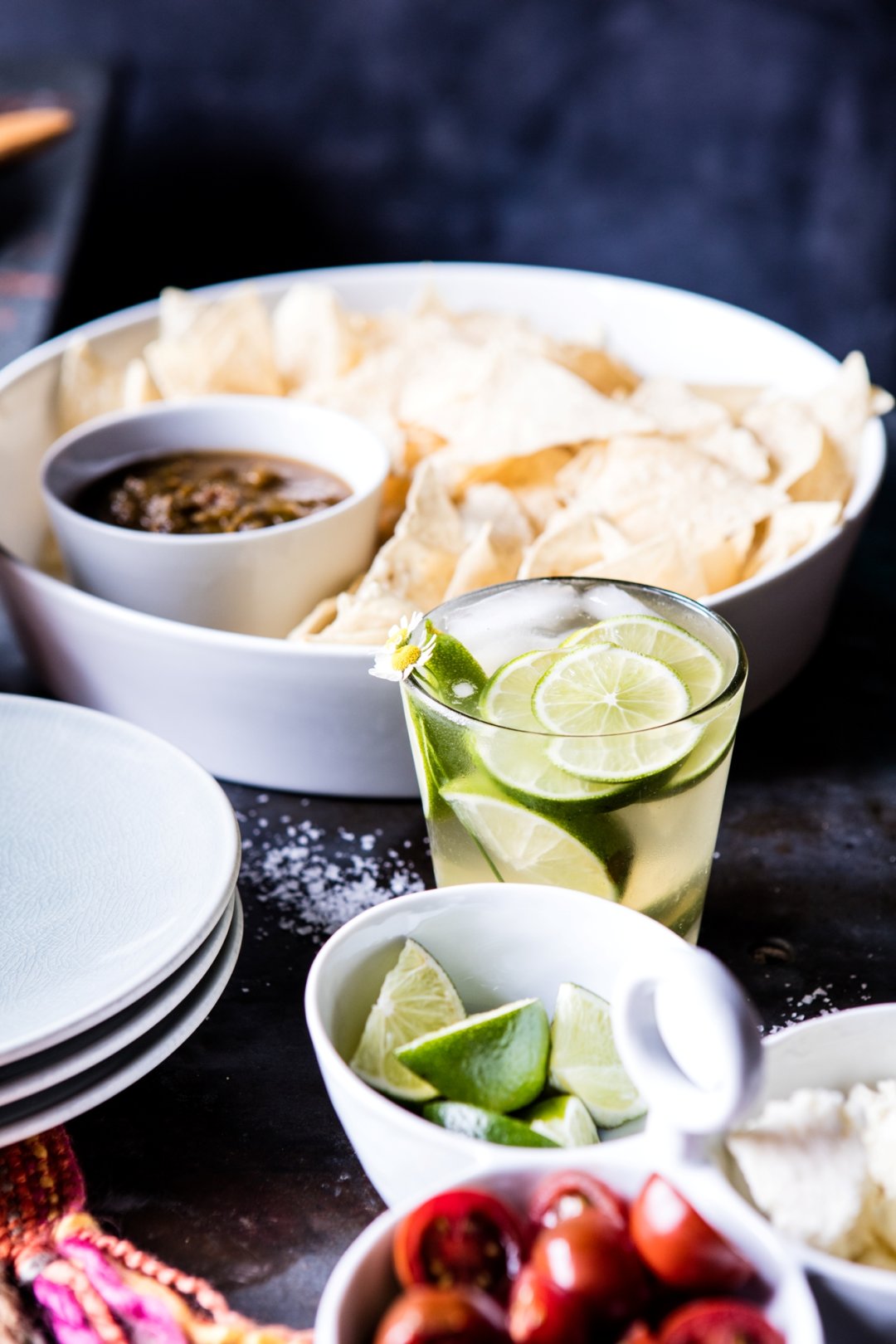 Lastly, margaritas, regular or nonalcoholic, they're the perfect festive addition to this fiesta! Be sure to check out these mango and passion fruit margaritas!