Entertaining
Brunch Ideas
The idea of brunch, that fabulous meal in between breakfast and lunch, can be traced to England around the turn of the 20th century. Since then, however, it has become a thoroughly American affair. More is most definitely more, with bountiful buffet-style service being a popular way of dining these days. Want to host your own? See our ideas for hosting the perfect brunch.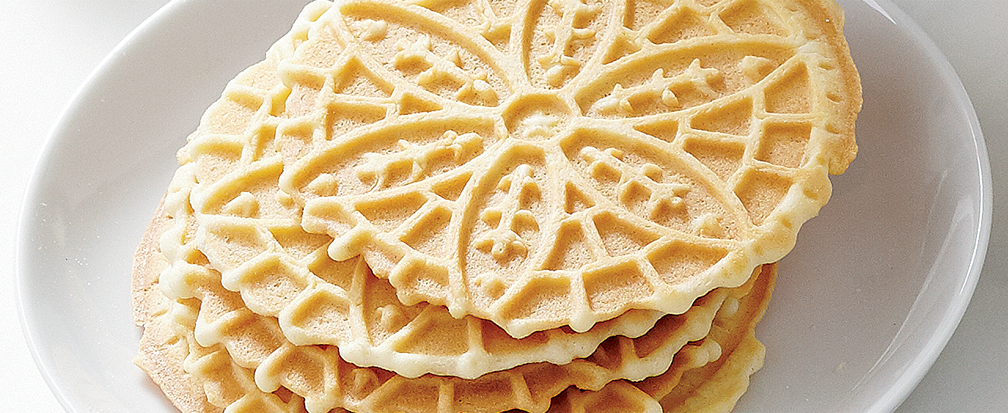 Menu
Brunch is a flexible concept as well; it can be informal and easy—like impromptu scrambled eggs and pancakes—or a more formal gathering, where the tablescape is set with flowers and flatware and more refined dishes such as quiche, belgian waffles, eggs benedict and salad nicoise are served. The latter concept works wonderfully for official celebrations such as engagement parties, or wedding and baby showers. And don't worry—even the "fancy" dishes mentioned above are relatively simple to make, especially with some prep work the night before. Quiche, for example, can be made in its entirety prior to, with a quick stint in the oven for 20 minutes just before serving. Belgian waffle mix can be purchased pre-made, so just add water. A good waffle maker does all the work really, and some more modern models come with time cook technology that eliminates any guesswork. For more than six guests, a waffle bar is a nice touch: Set out bowls of strawberries, blueberries, whipped cream, hot fudge, maple syrup and anything else your heart desires, and everyone can serve themselves. And don't think the brunch bar has to end there—what to drink has become just as important as what to eat in recent years. A bellini bar (complete with sparkling wine and peach puree) or a bloody mary bar (with cucumbers, pickles, salami, olives and spices) will definitely impress your guests as well. And mimosas are a brunch staple; all you need is champagne and orange juice.
Tableware
Once the menu is decided, the next important step is the decor. If it's a more general celebration, the tablescape is the main focus. First start with a beautiful linen tablecloth on the table. Next, set down chargers in a bold color, then nice dinnerware and a soft linen napkin at each place setting. Flatware is set out next, and don't forget the salad fork or the dessert spoon. Drinkware depends on what beverages will be served, but typically a champagne glass, small water glass and coffee cup and saucer make the cut. Hand-written place cards are a nice touch, as are bright florals in seasonal colors.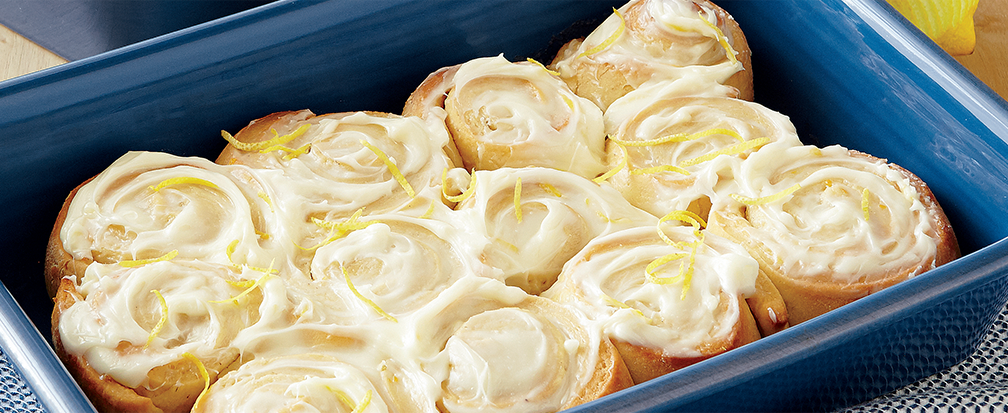 Finishing Touches
If you are hosting a themed brunch, say for a wedding shower, for instance—that will dictate the color scheme and decor items. Purchase a colored tablecloth and napkins, or ask the couple for their wedding color scheme. Balloons in the theme's colors are an inexpensive way to add flair, as are tissue paper flowers and candles. Some hosts include a wicker basket on the table filled with cards on which attendees can write a special note to the guest of honor, or a questionnaire to quiz family and friends about the couple (or parents-to-be, if it's a baby shower). Once these items are taken care of, anything else is just icing on the cake and, speaking of, a big beautiful dessert (displayed on a cake stand) is the perfect way to end a beautiful afternoon spent at brunch with family or friends.
What are your favorite brunch ideas? Share them with us by using the hashtag #CrateStyle.
View More Entertaining Ideas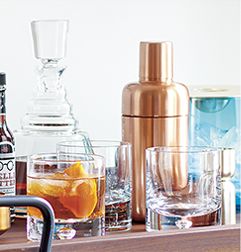 How to Stock a
Home Bar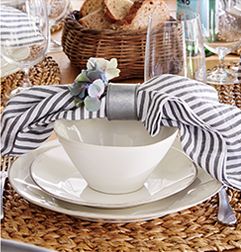 Table Decorating
Ideas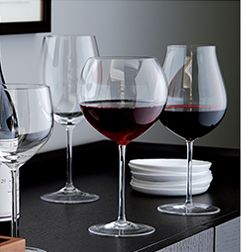 How to Host a Wine
Tasting Party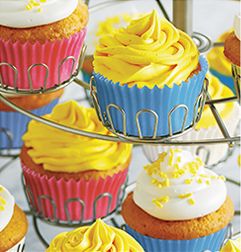 Cupcake Display
Ideas
Back to Top