Entertaining
Tips for Hosting a Buffet Party
Getting together with good friends always is a good time. But good food makes it better. Whether you're entertaining six, 12, 24 or more, consider hosting a buffet. Buffets can be a sweet and savory smorgasbord and a beauty to behold, simply casual or elegant. Plus, they're incredible de-stressers because you can prepare much of what you serve in advance. Three words: Plan. Prep. Reveal. Organization is the key to success. Follow our buffet party ideas to host the perfect gathering.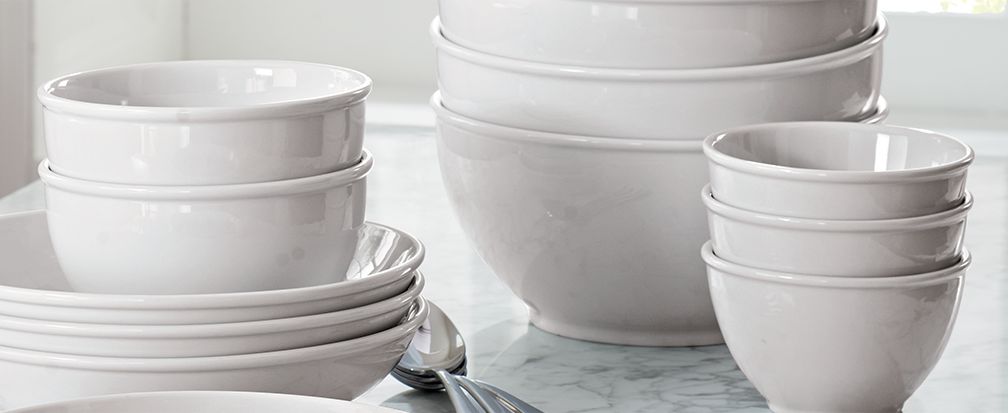 Work out your menu
How much to prepare? With appetizers, like deviled eggs, consider up to three per person. For entrees, check recipes for portions and adjust accordingly. So if 12 people are invited, a recipe for 12 servings should be sufficient, especially since other dishes will be served. If your recipe is for six, double it.
For a brunch, the only starters you'll need are beverages. Pitchers full of Mimosas, Bellinis or Bloody Marys always are winners. And, of course, include one or two nonalcoholic drinks. Designate a drink space with glasses and cocktail napkins so guests can help themselves. That also works for dinner buffets, with bottles of red and/or white wine, a pitcher of Sangria or beer.
With brunch fare, mixing sweet and savory is appealing for buffet foods. An assortment of muffins in a basket lined with a cloth napkin or artful dish towel; bagels and cream cheese, stepped up with thin slices of smoked salmon and condiments: chopped eggs, chives and capers served in an interesting mix of small containers; a frittata or quiche; French toast; fresh fruit.
For dinners, start out with nibblies—bite-sized party finger food, placed strategically on coffee and side tables. Nuts, cheese platters, marinated olives, dips and guacamole, baked brie with apricots are usual crowd pleasers.
Keep the buffet simple: salad, a couple of entrees, two to three sides.
Salads can be premixed, like a zesty Greek with crumbled feta cheese and kalamata olives. Or you can group ingredients separately, salad-bar style. Diced pears, gorgonzola or blue cheese, candied walnuts and dried cranberries or pomegranates with a balsamic vinaigrette are a delightful combination, as are hearts of palm, artichokes, sliced avocados, pimiento slices and a citrusy vinaigrette.
Roast tenderloin—beef or pork—might be teamed with small buns for those who want to make sandwiches. Don't forget the condiments. Chicken skewers or satay work well with a rice dish mixed with veggies. Consider vegetarian friends or those with food allergies by serving a meatless pasta dish that also might be gluten free. Regroup for dessert—either in the same space once it's cleared off, or ideally at a separate sweets station.
Save time. Mix store-bought with homemade ingredients. Jazz up deli items and make them your own. To marinated olives, for example, add lemon strips, crushed red peppers and herbs. Beef up salsa with diced mangos and fresh cilantro. Use frozen meatballs for your own marinade or sauce. Fill puff pastries with your favorite stuffing. Ditto for pre-baked pie shells and even graham cracker shells for mini cheesecakes.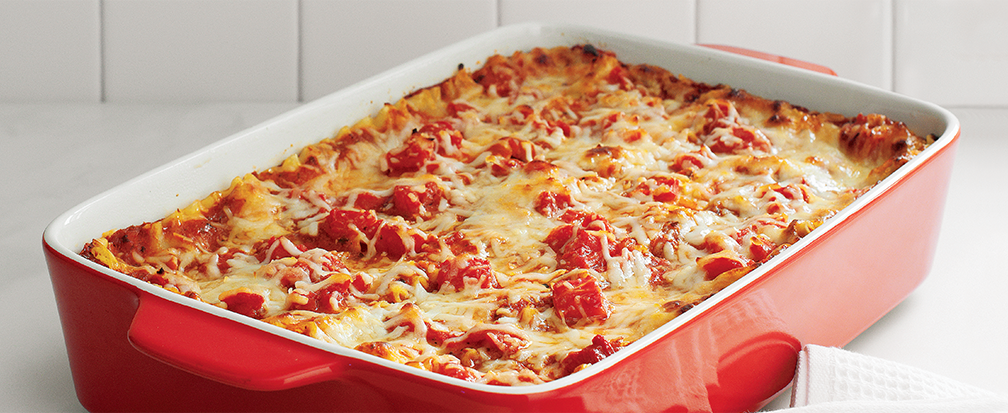 How to set up a buffet table
Ideally stage your buffet on a dining table that allows circulation on both sides. Dress it with a cloth, one way to add color, if you like. If you prefer a bare table, try runners arranged crosswise, like banners, for a festive touch. Flowers, large bowls of fruit, potted topiaries...all work as centerpieces, but they don't have to be dead center. You can place them to one or both sides, or use multiples. In the evening, votives or tapers in simple candle holders add ambience.
Think about navigating a buffet line and how to make it easier. Lead with stacks of plates. Then, follow a logical flow from salad to entree, then sides. Keep food slices manageable and pre-cut when you can, like a spinach pie or lasagna and pies or cakes.
Serving pieces: It's fun to mix shapes for your serveware: rectangles, squares, ovals, as well as materials: porcelain, glass, metal or wood trays, marble or slate cheese boards, baskets (super for breadsticks, buns, sliced bread). White plates and plates with borders and solid colors set off food best. Think about the colors of the food and how they'll look together, as well as how to enhance with garnishes like fresh herbs, edible flowers for extra fancy flourish. Use cake pedestals, tiered servers or footed bowls to add height. Make sure you have enough large spoons, forks, pie servers and fancy tongs for each dish.
Buy place cards (they come in a variety of colors and different shapes) for food IDs. Print them (some can be done by computer) and place them on serving platters—handy for plating, and you can set them beside the dish for guests.
Once the buffet is in place, you can toast your guests and savor the moment.
What are your favorite buffet party ideas? Let us know by using the hashtag #CrateStyle.
View More Entertaining Ideas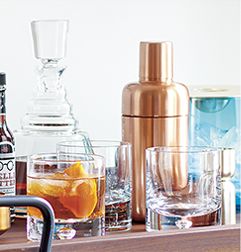 How to Stock a
Home Bar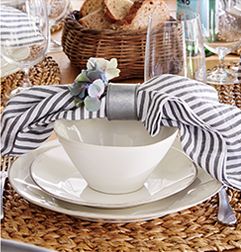 Table Decorating
Ideas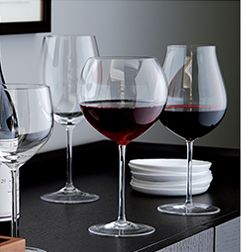 How to Host a Wine
Tasting Party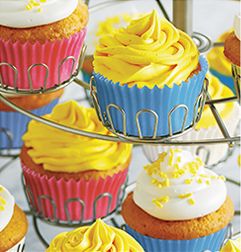 Cupcake Display
Ideas
Back to Top