Holiday
How to Decorate Your Tree for Christmas
It's the most wonderful time of the year, and tree decorating tops the list of reasons why. A symbol of family tradition, the Christmas tree serves as a gathering place and focal point of holiday décor. But between the endless lights, garlands, ornaments, and toppers, the options can be overwhelming. And how do you mix new decorations with old favorites in a cohesive way? Follow these simple, stress-free Christmas tree decorating ideas.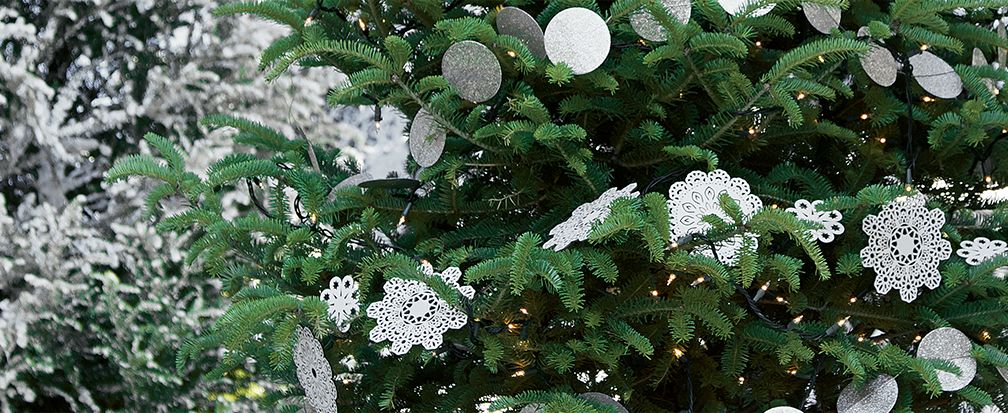 Looking for some fresh, festive inspiration for decorating your Christmas tree? These tips will meet all of your trimming needs this season.
1
Pick a unique Christmas tree skirt
Not only do tree skirts hide unsightly tree stands and help catch needles when they fall, but they can set the tone for your overall aesthetic. Select one with a festive holiday graphic or a metallic number for a more glamorous statement. To ensure your skirt will be well-balanced in size with your tree, measure the diameter around the tips of the tree's longest branches. The diameter of the tree skirt shouldn't exceed this number.
2
String your lights the smart way
Rather than circling the Christmas tree in lights, string sections from bottom to top. Work your way up and down in a zig-zag motion, loosely resting and looping the lights along the major branches to create a full effect. Plug in the next set of lights and continue this pattern until the tree is complete. Bonus tip: For every vertical foot of tree, you should use a strand of 100 lights.
3
Consider a theme or color palette
To create a more cohesive look, select complementary colors such as silver and gold or a theme like woodland critters or snowflakes. Group existing decorations and ornaments that fit the description, then add to it with new designs—or DIY your own. If you're drawn to a nature-inspired theme, backyard finds (acorns, pinecones) add a festive touch.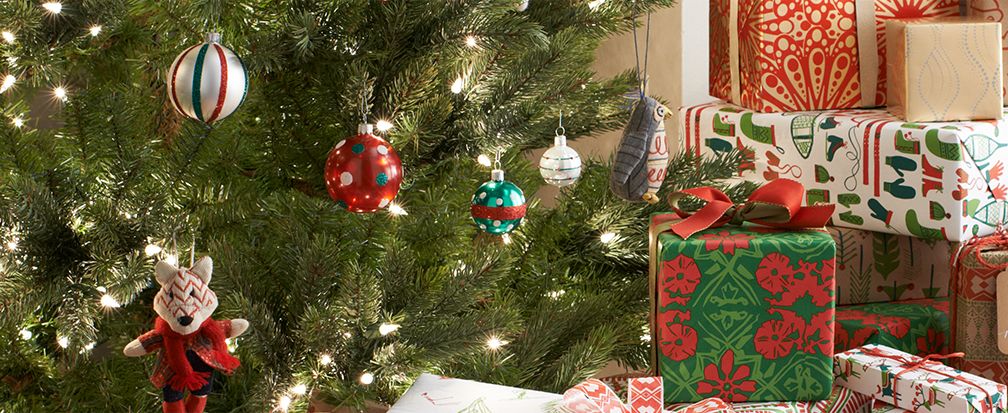 4
Master the mix of old and new
Is it a family tradition to include certain sentimental ornaments? Round up the most treasured ones and carefully incorporate them around the tree. Working from the outside in, vary the ornaments you hang according to size, shape, color and style, adding the smallest ornaments last. A natural, layered effect is what you want to achieve. And don't forget to decorate the back of the tree.
5
Hang breakables out of reach
If you have a household of pets and/or kids, securely hang beautiful glass ornaments on high branches. Reserve the lower, easy-to-access areas for displaying ornaments made of soft materials such as felt, fabric, and natural fibers. Handcrafted by artisans from around the world, these designs tell the stories of different cultures and bring a global perspective to the overall aesthetic.
6
Keep garland in the loop
Whether you prefer ribbon or pompoms, garland adds dimension and helps conceal bare spots. Select strands that fit your palette and drape them along branches, making sure they're long enough to stretch at least three times around the tree.
7
Top the tree in style
Add the finishing touch to your Christmas tree with a traditional angel, star or snowflake, or get creative and make your own to fit the theme. Just be sure the topper is the right size for your tree.
Share your Christmas tree decorating ideas with us by using #CrateHoliday.
View More Holiday Ideas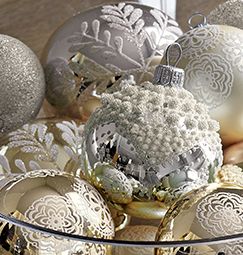 Decorate for the Holidays
Using Ornaments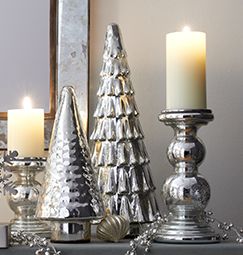 How to Decorate a
Mantel for Christmas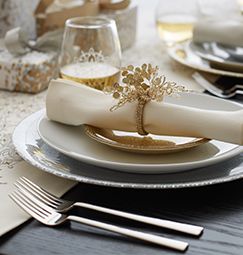 How to Decorate Your
Table for Christmas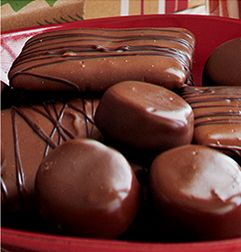 Ideas for Christmas
Candy Gifts