Entertaining
Cocktail Party Ideas
One of our favorite things to do is host a cocktail party—especially with all the fun cocktails that have become so popular in recent years. Think Moscow Mules, Old Fashioneds, Pisco Sours, even Negronis—the list of interesting and delicious concoctions is endless. There really is a fabulous cocktail for every discerning palate.
Whether it's the newest fruity cocktails or the classics re-imagined, we are always ready to pull out our fun cocktail glasses and start partying. After all, nothing is better than getting our friends together to enjoy our latest cocktail party idea.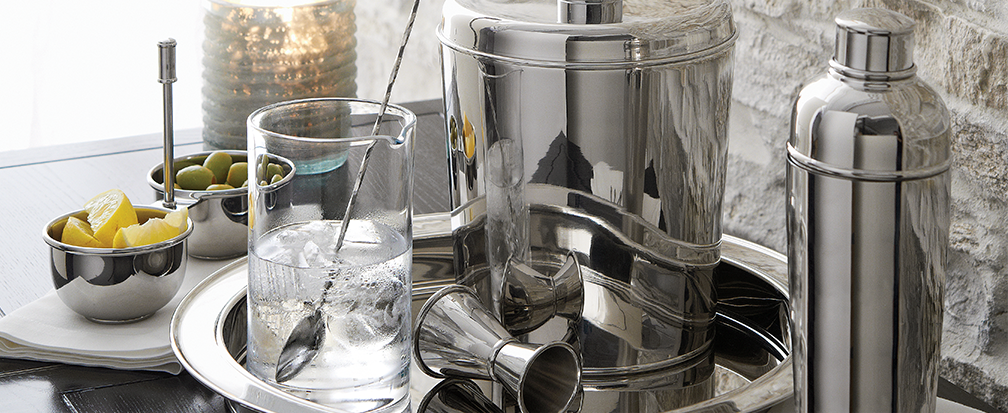 There are three easy ways to bring your
cocktail party ideas to life:
Serve Signature Cocktails
Throwing a bash with signature cocktails makes it easy for you to be a great host or hostess without having to spend the whole night behind the bar.
It's simple: Pick two cocktail recipes to offer at your party, make signs to place on the bar or serving table with the name of the drink and ingredients, and let your guests choose their cocktail.
Right before the party, make big batches of each cocktail, and have the drinks ready to serve in interesting pitchers. Have a large cocktail shaker and ice bucket on hand; you can pour the drinks yourself or your guests can play bartender and shake up their own. In addition, you can't go wrong with a big clear glass punch bowl full of some delicious concoction. Make sure you have a generous serving ladle, too.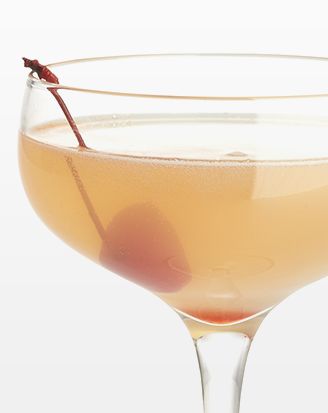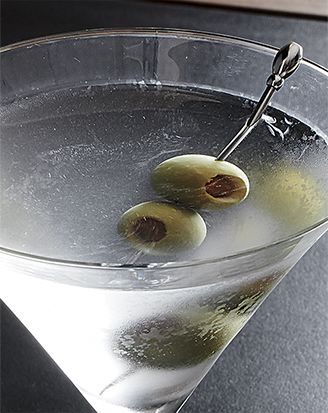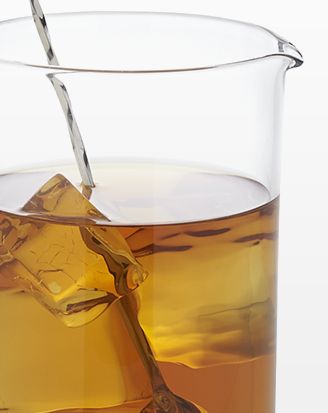 Make It a Free-For-All Party
You also can leave it up to your guests to mix up their own cocktails by setting up a bar with a few spirits, mixers and garnishes. With this option, make sure you have the correct stemware for various cocktails—think Moscow Mule copper mugs, Margarita glasses, champagne flutes, Highball glasses—and have a shaker and ice bucket on hand as well.
Host a Mocktail Party
Mocktail parties are a great option for celebrating with non-drinkers, pregnant women, designated drivers and underage friends and family. Also known as "mock cocktails", mocktails are a stylish, fun alternative to alcoholic beverages and often feature vibrant colors and exotic ingredients, such as lavender, watermelon juice or lychee syrup. Choose three to four different mocktail recipes to serve at your party, and invite guests to bring their favorite snacks for everyone to share.
These cocktail party ideas are a great opportunity to show off your fabulous wine glasses, swanky bar accessories, sophisticated decanters and so much more. And don't forget about food. It is vital to have bites for your guests to nibble. A great option is to serve attractive and delicious small bites. Set out appetizer plates for your guests, along with appetizer flatware and cocktail napkins. Also place bowls with nuts and olives around the party space. Sometimes the simplest appetizers are the most popular. Consider offering one or two small-bite desserts for people to enjoy towards the end of the party.
A good cocktail party host will make sure that everyone has enough water throughout the evening. Fill a large beverage dispenser with water, and put lemons or cucumber in it for a color twist—and a nice flavor.
Last but not least, don't forget ambiance. Play some fun music that your guests will enjoy, light candles or lanterns, and make sure there is enough seating for guests to take a break from standing. Decorate your party space with colorful table linens, centerpieces and cloth napkins to put the finishing touch on your cocktail party ideas.
After all, the key to any great cocktail party is keeping your guests happy; stylish seating, sophisticated drinkware and fun music are just an added bonus. Just make sure the drinks are delicious—and you will be a cocktail party star.