Entertaining
Cupcake Display Ideas
Fun: what better word to explain why cupcakes are the celebratory treat of choice? Not only are they easy to bake and delicious to eat, cupcakes look irresistible to everyone, from the youngest to the oldest party guest. Show off your next batch with our easy cupcake display ideas that put this favorite dessert at center stage.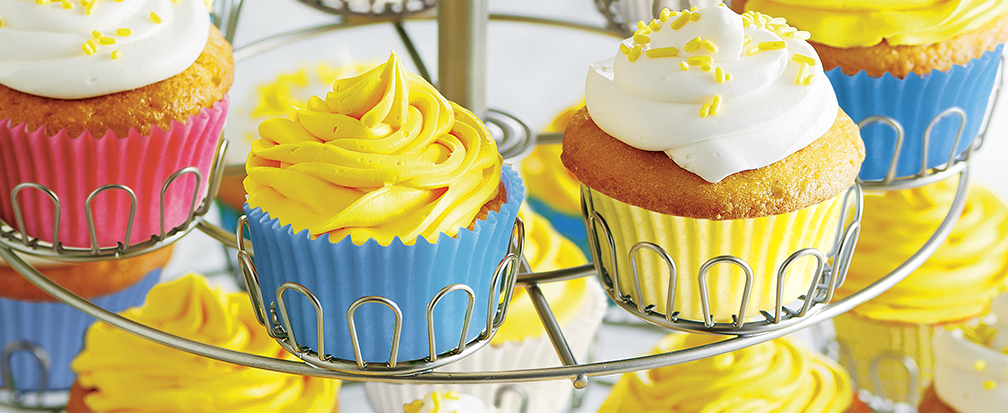 Dress Them Up
To transform everyday cupcakes into special-occasion treats fast, swap in colorful, seasonally appropriate wrappers for the plain ones you usually keep in your cabinet. Wrapper details like scalloped edges, festive patterns and holiday-themed prints can help subtly set the tone for your event. Take it a step further and delight your guests by using individual cupcake toppers that pay homage to the occasion—think cutouts of a birthday girl's silhouette or jaunty caps to salute the graduate—and voila, eating a cupcake suddenly feels like opening a little present.
Serve Different Sizes
Part of the beauty of cupcakes is their DIY appeal—guests can choose their own cupcakes, eat as many or as few as they like, and never have to balance a plate or worry about dropping a fork. Give them even more options—and add variety to the look of your dessert table—by offering cupcakes in a variety of sizes at the same party. Use a mini cupcake baking pan to create tiny versions for the guest who just wants a taste, and a regular, full-size pan for the die-hard cupcake fan. Just remember that minis need a little less time in the oven.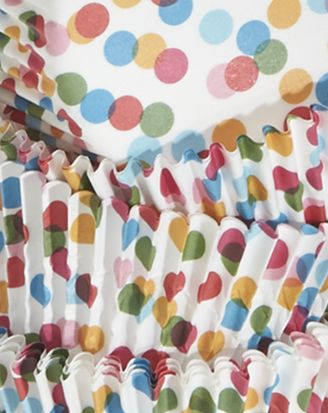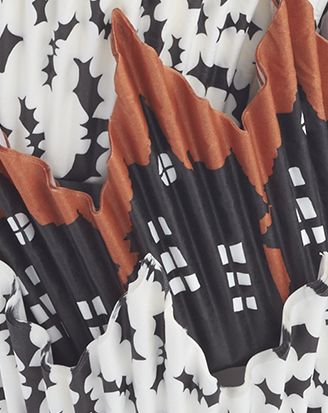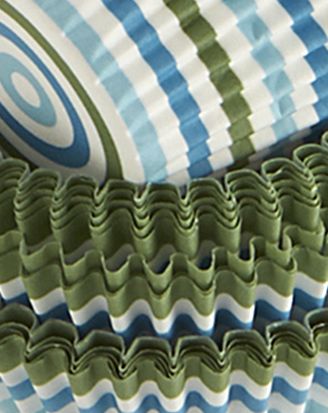 Aim High
Arranging your confections on stands of various styles and heights is one of the most dramatic cupcake display ideas. Try a tiered stand made specifically for holding cupcakes, and on the same dessert table, bring in cake stands of different colors and finishes to create a staggered landscape of treats. Place a low, ornate glass or crystal stand next to a taller one made of simple white ceramic, for instance, and use a rectangular pewter or stainless steel tray to add an element of shine and showcase still more cupcakes at table level. No matter what the vessel, arrange cupcakes in neat rows or circles that follow the shape of the stand, and give your cupcakes room to breathe—if they're packed too tightly, they'll be difficult for guests to pick up.
Play Up a Theme
Allow your cupcakes to inspire the color palette for the rest of your party's décor. Borrow the hues found in their wrappers, toppers, icing and display stands and echo those colors elsewhere to give your event a cohesive feel. Draw the eye from table to ceiling by hanging matching garland, streamers or tissue-paper pom-poms overhead, or incorporate colored napkins and drink straws, and scatter confetti on coffee tables and mantels to carry the palette beyond the dessert table. Finally, what makes a better party favor than a cupcake for the road? Use individual cardboard cupcake boxes to send guests home with sweet reminders of the lovely time had by all.
Need cupcake recipe inspiration? Check out the Crate and Barrel "Cakes, Tarts & Cupcakes" Pinterest board.
View More Entertaining Ideas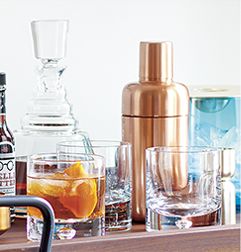 How to Stock a
Home Bar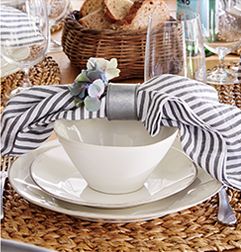 Table Decorating
Ideas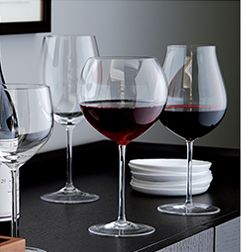 How to Host a Wine
Tasting Party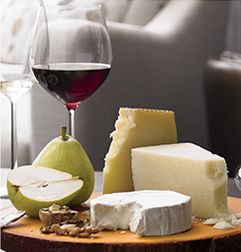 How to Create a
Cheese Platter