Entertaining
Easter Brunch Ideas
A festive Easter brunch is a terrific opportunity to put a springy spin on a classic brunch for your friends and family. From the prep counter to the oven to the table, there are endless opportunities to add in pops of color, whimsy and charm with our Easter brunch ideas.
Whether you're celebrating with family or friends, Easter brunch is also a great chance to show off your skills in the kitchen without a ton of stress or hours of prep time. Easter brunch can be informal and easy with multiple dishes prepped ahead of time and ready to go in the morning. Casseroles, fruit salad, muffins—the list of delicious and easy-to-prep brunch food is endless.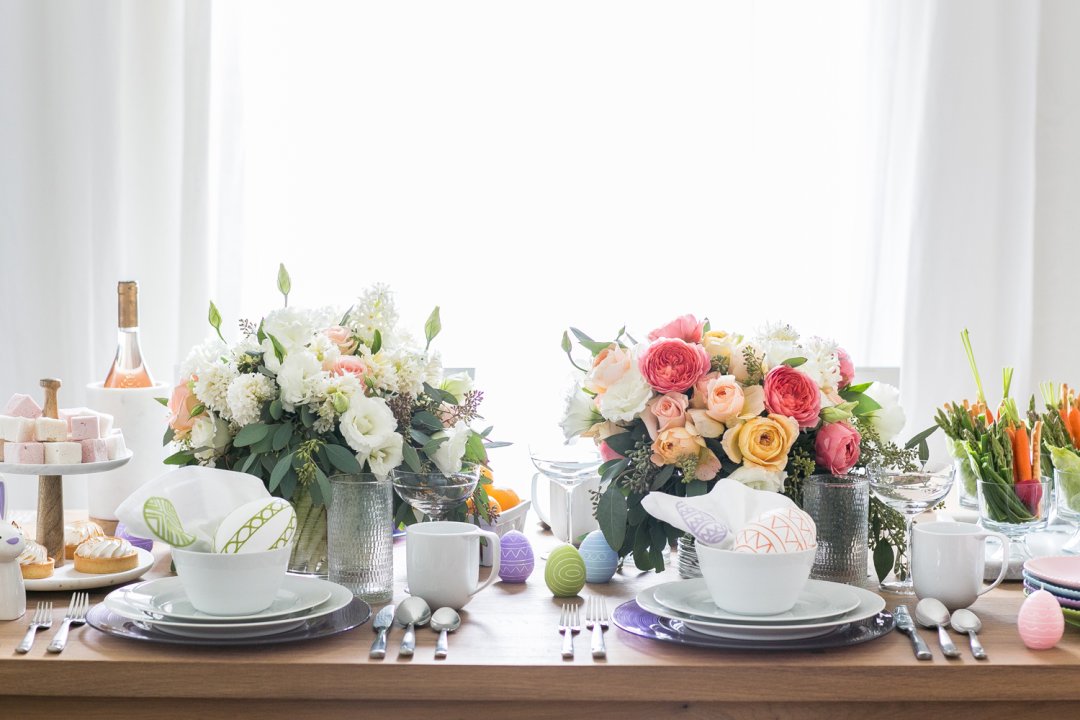 Here are our favorite Easter brunch ideas:
With any Easter brunch idea, start the fun with a Bloody Mary bar for your guests. Make the mix before your guests arrive, pour it into pretty pitchers, set out the veggies and garnishes, and have the stemware ready to go. If kids are invited to your get-together, make sure to whip up some colorful kiddie cocktails and serve them in fun glasses. The children will love feeling like one of the adults.
For your meal, try egg-inspired dishes like a breakfast casserole. Casserole recipes are easy to whip up and can be made using a variety of recipes—with or without meat, kid-friendly, extra-spicy—to satisfy all your discerning guests.
Colorful linens and festive napkins will help set a cheerful scene for your Easter brunch. A smart idea is to use white tableware to show off everything on the table—from food and flowers to napkin holders and table runners. With white dinnerware, it's easy to layer on color for a memorable Easter celebration. White just makes everyone feel happy and fresh.
Place cards in place card holders are also a very nice touch for a more elegant Easter brunch. Look for place cards with a spring or Easter theme, then pair with contemporary or more classic holders. If you're serving wine instead of Bloody Marys, try making place card holders out of wine corks. It's a nice, simple DIY touch.
When most people think of Easter, they think of spring—and we all know that spring means fresh flowers. Dress your table with colorful botanicals in spring-like vases. Place additional flowers around the dining room and throughout your house for a garden-like vibe.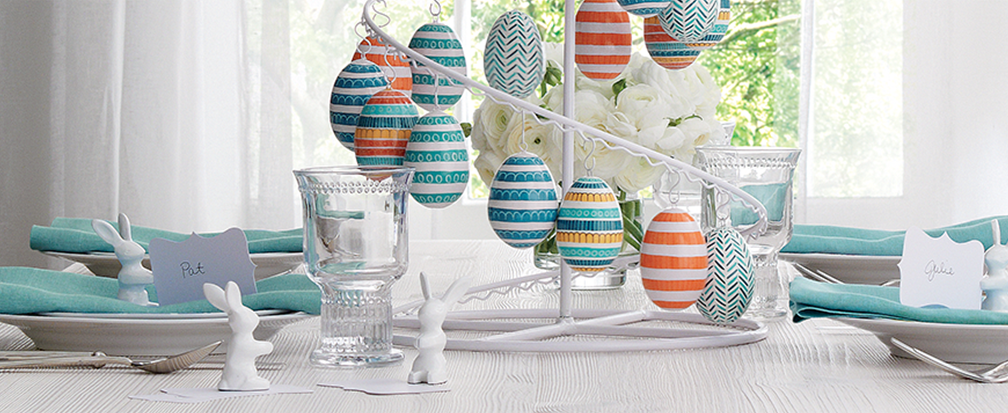 If your Easter brunch idea is more sophisticated than casual, a nice touch is to illuminate your meal with a flicker of candlelight. Candles can be on the dining table or even in the bar area. Just look for candle holders that match the feeling you are going for with the decor and food. For a family-friendly celebration, textured candle holders can be fun and noteworthy; a more sophisticated brunch is best complemented with classic white candles and glass or stainless steel candle holders.
Throughout your house, add charming Easter decor to make your brunch even more festive and fun. It's a happy holiday, and deserves a one-of-a-kind celebration.
Finally, send your already-stuffed guests home with Easter cookies or bags of colorful jelly beans. A sweet treat will always be appreciated.
Show us how you celebrate Easter brunch by using the hashtag #CrateStyle.
View More Entertaining Ideas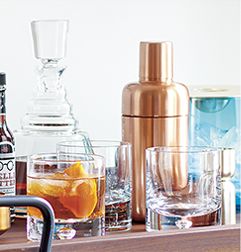 How to Stock a
Home Bar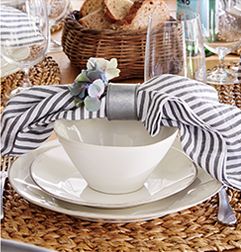 Table Decorating
Ideas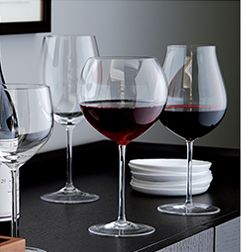 How to Host a Wine
Tasting Party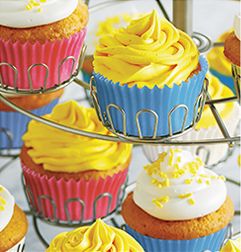 Cupcake Display
Ideas
Back to Top