Entertaining
Place Card Holder Ideas
Place card holders can be a great addition to any event—from lavish weddings and quaint dinner parties to sophisticated cocktail parties and festive holiday celebrations. And, truth be told, most people have numerous place card holders in their home—holders that they have purchased, holders that they have saved as a keepsake from the aforementioned parties, or even custom-made place card holders.
If you're one of those people who have an abundance of place card holders, you're in luck. There are many different options for your place cards besides just giving assigned seating at the table.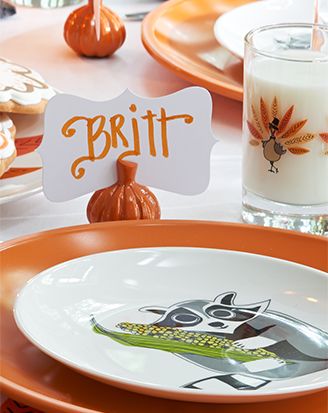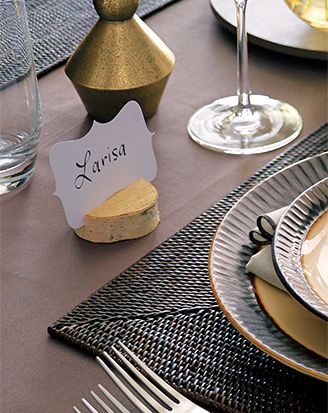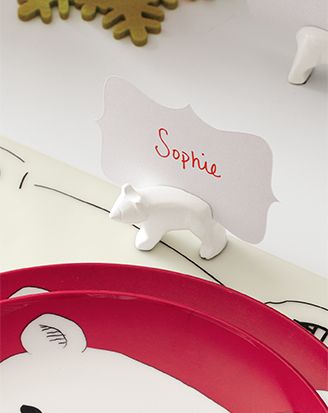 Here are some of our favorite
place card holder ideas:
Host a themed potluck and invite friends
Before your guests arrive, set out festive place cards and colorful pens and markers, and then let your friends write down the name and ingredients in their dishes. Find interesting place card holders that work with your potluck theme—think Mexican Fiesta, celebratory brunch or back-to school bash—and try to use fun place cards that complement your party. If you'd like to create new place card holders for your party, attach toothpicks to the back of small squares of colorful cardstock so that half of the toothpick extends below the card. Insert that end of the toothpick into the back of a potted miniature succulent to complement a nature-inspired theme.
Throw a cookie swap party
To set the mood, let your guests place their cookies on a table with the name of their creation and its ingredients displayed on a cookie-themed place card. For a fun game, have your guests try to determine which person made each batch of cookies and write the name they guess on a cookie-themed answer sheet. The guest with the most correct answers gets to take their favorite batch home. You could award the winner with a cookie-themed cookbook or fabulous new baking utensils, as well.
Plan a wine tasting party
Purchase five bottles of red or five bottles of white—all at different prices points. Cover the wine labels with a white sticker with a number written down from 1 to 10, and then pour a small taste of each bottle for your guests. Let them guess the type of wine and rank the bottles from least expensive to the priciest. Send the winner home with all the bottles of wine—perhaps close each already-opened bottle with a stylish cork. For a wine party place card holder idea, insert a paperclip into one end of a wine cork. Create individual cards for each guest and paperclip each to its own cork. If you have a large number of corks at your disposal, cluster three together and tie with a decorative ribbon. Poke a paper-clipped square of cardstock labeled with the name of each guest into the center of each cork cluster for a polished look. Planning a more rustic bash? Rest the cork bundle on a bed of decorative moss.
Want some cheese with your wine?
If you decide to go with the wine-tasting bash, it's always a good idea to provide food for your guests. Cheese and wine make excellent party partners. Set out a variety of cheeses and crackers. Next to each cheese plate, fill out a place card with the name of the cheese and which wine it will pair best with. Simply use the corresponding number for each wine. You won't want to spill any secrets before you determine your winner. Provide small bowls of mixed nuts and platters of crackers and crudités to round out the menu.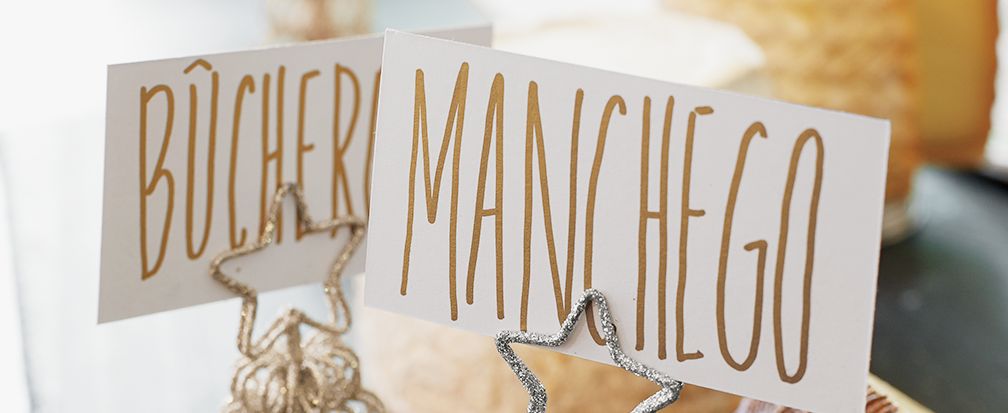 Spruce up your holiday buffet
Fill out place cards with the name of each dish and insert the completed cards into seasonal place card holders. Put each place card holder next to the corresponding food platters so your guests know exactly what they are eating. This is a very easy way to make your buffet look more professional, celebratory and welcoming. Also, it's an easy way for picky eaters to know exactly what they are putting on their plates.
Host a Family Photo Gathering
Bring friends and family together for a photo sharing bash and let your place card holders do the heavy lifting. Friends and relatives will appreciate how special it is to view treasured photos in the physical space rather than digitally. Invite your guests to bring a favorite potluck dish along with their own collection of treasured photographs and pictures. Use place card holders to display these photos as party goers mingle and reminisce.
No matter what place card idea you choose for your holders, we guarantee your guests will appreciate your creativity and hard work. A smart use of place card holders is always appreciated and is the sign of a savvy hostess.
Show us how you use table cards by using the hashtag #CrateStyle.
View More Entertaining Ideas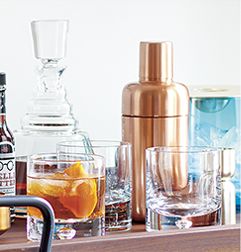 How to Stock a
Home Bar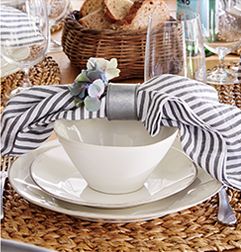 Table Decorating
Ideas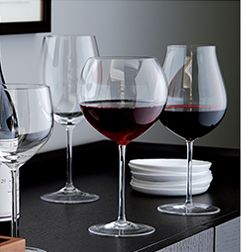 How to Host a Wine
Tasting Party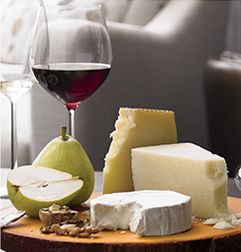 How to Create a
Cheese Platter