Furniture
Your First Apartment Checklist
Filling an empty apartment can be overwhelming, especially when you're moving into your own place for the first time. Look at it as an opportunity to explore and define your personal style. We've put together this first apartment checklist to make sure you have all the essentials you need to make the most of your new space.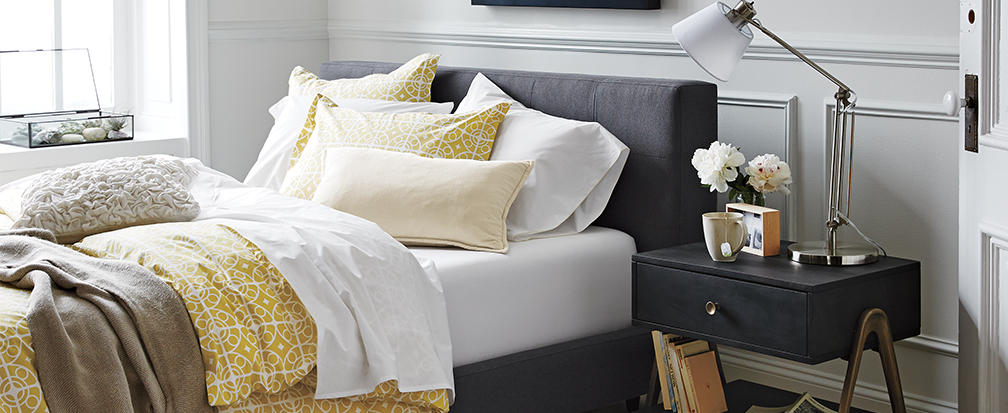 1
The Living Room
Shop for living room furniture based on the size of your space. If your first apartment is small, don't overcrowd it with oversized furnishings, but do make sure you have enough seating for any potential guests. Moderate your investment in the furniture. Choose one important item to splurge on, such as a timeless, comfortable sofa or reading chair. Moving into a pre-furnished apartment? Focus on making the space yours with small home accents like side tables, lamps and wall decor.
2
The Dining Room
As with living room furniture, shop for dining room pieces by size.What do you have room for? Narrow your search for a table and chairs by how many people you think you will be hosting regularly. Whether your new dining room is an actual room or simply a table between the kitchen and living room, dinnerware is essential. If you want a classic, uniform look, buy dinnerware sets, but don't overdo it—if you only need four sets of plates, bowls and mugs, buy just that. To create your own unique collection, mix and match pieces in varying colors and styles, but make sure you don't leave out necessities like drinking glasses and flatware.
3
The Kitchen
Focus on filling your empty fridge and kitchen cabinets with the essentials, first and foremost. What foods do you eat most and what will you be eating this week? Start there, then go back and start bulking up on dry pantry goods like rice, pasta and non-perishables like canned beans and soup. The same goes for tools and appliances—start with what you know you will use right away, then add other items as needed. For example, you most likely won't immediately need a large stand mixer in your first apartment, but you will use measuring cups and spoons for whipping up the occasional batch of cookies.
4
The Bedroom
The obvious must-have here is somewhere to lay your head at night: a bed. Other than the basic bed frame, optional headboard and mattress, it's a good idea to invest in nice bedding that you'll look forward to curling up with every night. Instead of a wildly patterned duvet cover, choose a solid color (white is always in) or a mix of neutrals—it'll never go out of style and is easily adaptable to new spaces. Don't forget a floor-length mirror. Your new bathroom likely won't come with one, and morning outfit checks could potentially save you from embarrassing classroom or workplace moments.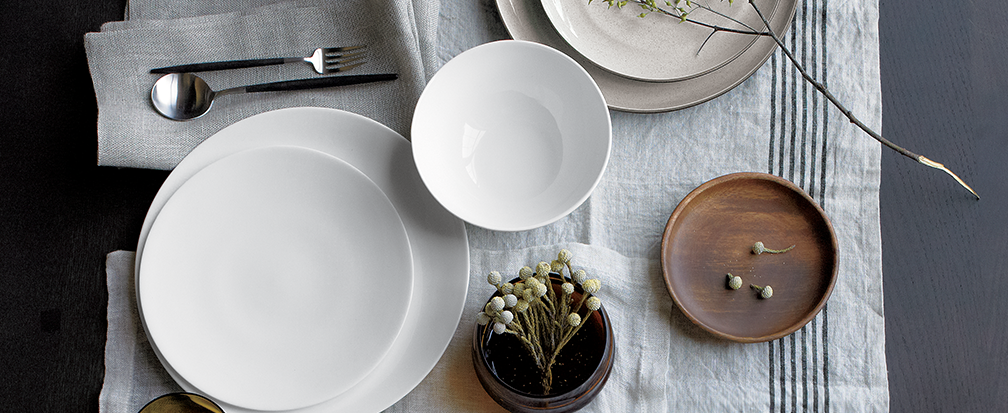 5
The Bathroom
As with the kitchen spice cabinet, build up your stash of toiletries over time. Start with everyday basics like hand soap, bath soap and shampoo before moving on to more indulgent products like bath salts and massage bars. Don't forget a shower curtain, bath mat and hand towels. Though you may not need them right away, bathroom cleaning supplies should be near the top of your checklist.
6
The Fun Part
Don't forget to add extras that will help make your apartment feel like home. Pick up fresh botanicals to bring your space to life—they'll grow into your new apartment alongside you. Invest in decor that is both pretty and functional. Wall hooks, for example, help you organize but also fill empty wall space and make the place your own.
Whatever you take away from this first apartment checklist, make the most of this exciting change and use it as an opportunity to develop and explore your style.
All moved in to your first place? Show us your decorating flair with us and use the hashtag #CrateStyle.