Furniture
Creating a Home Office Space
Whether you work from home or just need a central command for your family's 24/7 lifestyle, having a home office is a necessity in the 21st century. But while not all living spaces lend themselves to a home office arrangement, you can make the most of your layout with these home office ideas—be it a large space, a small space, or no space at all.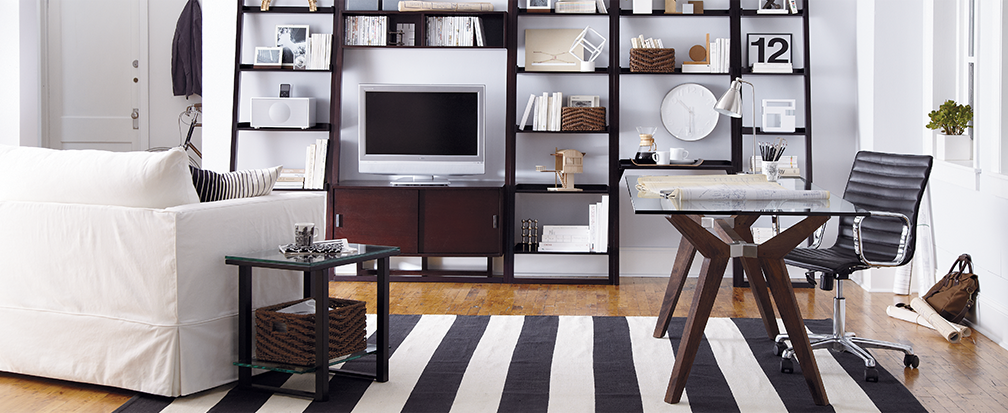 Ideas for a Large Space
Lucky you, you have an entire room to dedicate to your home office. To begin designing, it's important to reflect on how you want to use the space. Will it serve as your primary office for work or will you be sharing it with other members of your household for media and technology? If it is your main workspace, you'll want to make sure that your home office furniture selections help facilitate your day-to-day tasks. Will you be seeing clients? Be sure to have additional seating options—sofa, chairs, loveseats—to make it comfortable for your guests. Will you need a place to store papers and documents? Sideboards can serve as a place to both keep your files and display mementos and photos. For additional display and storage, add floating shelves or an armoire.
If you will be creating a multi-user work space—for everything from homework to bill paying—consider alternative home office furniture, such as a long dining table with benches, instead of the standard desk and chair. Down the center of the table bundle pencils, pens, and other must-haves in cups or bowls. Be sure to have enough outlets and chargers for multiple devices. Give each family member their own filing bin to stash important papers. And use the walls to create an interactive and creative brainstorming space with wipeboard or chalkboard paint.
Ideas for a Small Space
You don't need an entire room to create a sanctuary for getting things done. If all you can manage is slice of your entryway or a corner of your family room, don't fret. Use a multi-purpose console table with drawers to store your workplace essentials like pens, bills and folders. Place bins underneath the table for other work-related items like a laptop. Instead of placing a chair under the front of the table, position it to the side of the table against the wall. Don't have room for a chair? Consider a stool that tucks under the console. And finally, add a desk lamp for ambient lighting—it works to brighten up your hallway or family room and provide you the extra light you need while working.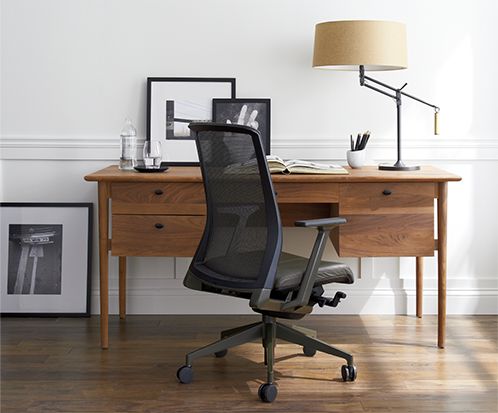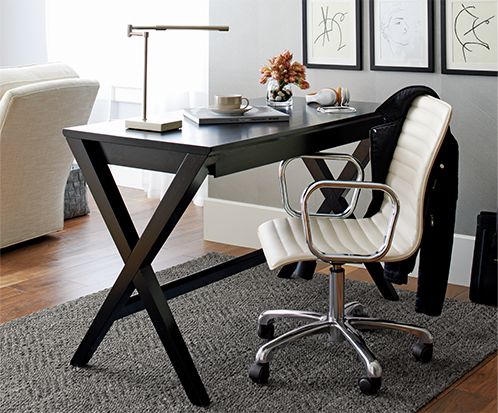 Ideas for No Space
If you can't find any space for a home office arrangement, check inside your closet. Behind the doors of an unused pantry or bedroom closet lies enough room to create a very functional home office. Simply remove the clothing rod. Add floating shelves with bins and boxes. And either slip in a narrow desk or build a shelf at desk height that can serve as your work space. If there isn't room beyond the doors to store a chair, choose an arm chair that coordinates with your living space and simply pull up to the desk when you need it.
Problems solved. Now get to work.
For more home office ideas, check out other stories in our Ideas and Advice section.
View More Furniture Ideas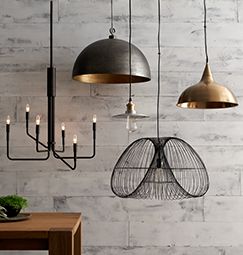 Lighting Ideas
for Your Home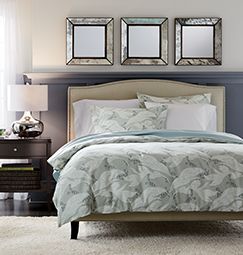 Design and Style
Bedroom Ideas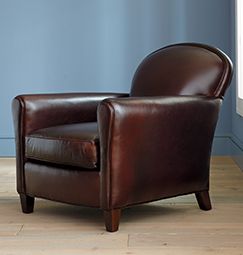 Tips for Buying
Leather Furniture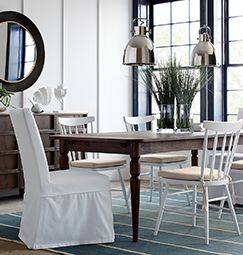 Dining Room
Ideas
Back to Top