Furniture
How to Hang Lighting
Lighting has settled into fashion status in recent years—especially with the ever-popular pendants. These hanging fixtures can range in size from small globes just inches in diameter to large drum shades suspended on high. One of the freshest, most fashion-forward applications is bunching—grouping a trio or even quintet of pendants—all the same or a mix of shapes and materials. Follow our guide to learn how to hang lighting fixtures.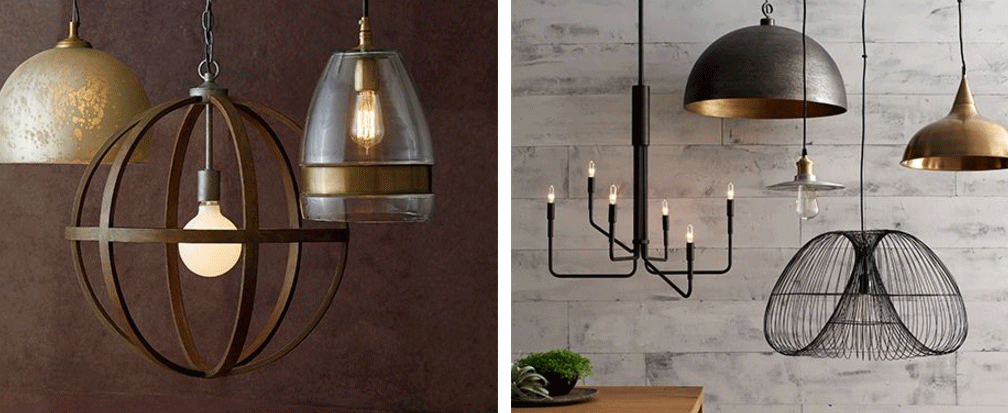 Benefits of Pendant Lighting
A stylish pendant light can be a focal point in a room and can add sophistication, an artsy element, architectural shape or punch of color. The light it gives off almost seems like a bonus.
Pendant lights play different functional roles. A pair of hanging pendant lights over a kitchen counter is right on task, while a pendant illuminating a foyer is more about spreading the light in an ambient way. Check out resources like design magazines and websites for ideas about how to use pendants in different rooms.
Hanging Pendant Lights
First of all, do consult a professional. This is especially important in older buildings, where wiring may have unforeseen issues. Also, the weight of the lamp (and mounting plates) must be carefully considered, so there's adequate hardware to secure to the ceiling (like hanging a painting).
Do your homework. With all the new light bulbs, transitioning from incandescent to LEDs, figure how just how much light you need. Make sure you follow a manufacturer's recommended wattages—especially the upper limits. Overamping can result in overheating, possibly shattering glass shades, for example.
Where to hang pendant lights? That all depends on your needs, as well as the look and style you're going for.
Over a dining table.
Even conventional chandeliers have morphed into tubular modern forms in interesting compositions. And large scale drum shapes add flair. Hang a pair or three to five (odd numbers are pleasing to the eye) along the length of the table. Stagger the heights for interest, say three on one level, two slightly higher. General guidelines are 30 inches above (with an 8-foot ceiling, adding three inches for each additional foot). The outer edge of the lamp should be at least 12 inches from the outer edge of the table (especially with large ones, so your head doesn't bump into it).
Over a kitchen island.
Clear, ribbed or colored glass as well as metals all can make a statement, especially in multiples. Consider the proportions of your island. Like placement over a dining table, the pieces should neither overpower nor underwhelm. A single four-inch pendant would seem too small and not put out enough light. Hanging a pair of pendants with a 4-foot drop might measure around 42 inches from the surface of a 39-inch tall counter that spans around 72 inches.
Over a cocktail table.
A single lamp in a simple shape can be dramatic, hanging low over the center of a cocktail table. In a living room with an 11 foot ceiling, a lamp with a 75-inch drop might hang just 28 inches above a low, 16 ¾ inch tall cocktail table. For more impact, try hanging a cluster of medium size pendants in staggered heights.
Over a sofa.
Hang a pendant light to one side of a sofa, brought down a little lower, particularly effective in a room with a tall ceiling.
Over a buffet console.
Hanging a pair of pendant lights over a buffet adds ambience. A grouping held to one side works well here, too.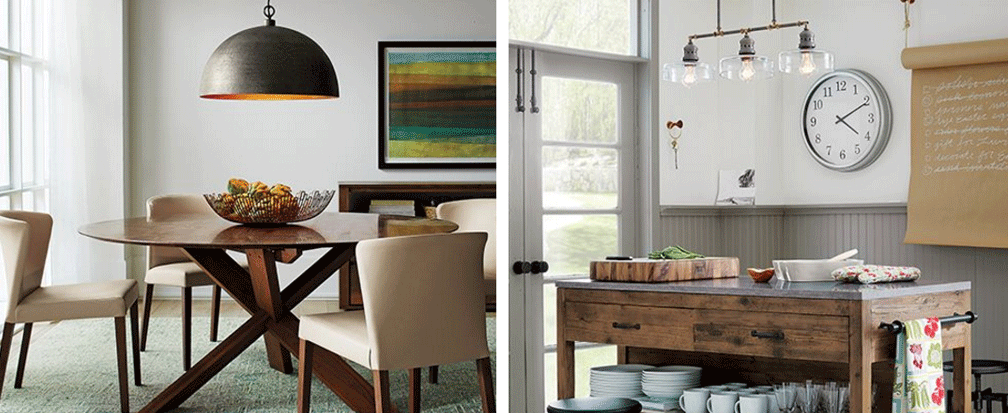 Final Considerations
Before making a purchase, make sure you have measurements of tables and sofas so that you can properly scale pieces. A photo of your room is helpful, so you can imagine how different shapes and materials will play, like open weaves, cages, wire lamps, antiqued metal or on-trend mixed metals. And try to see what the lamp looks like illuminated. Some new layered lamps have sheer outer fabric and diffusers that create a soft haze of ambient light within.
How do you hang lighting in your home? Share your pendant lighting ideas with us by using the hashtag #CrateStyle.
View More Furniture Ideas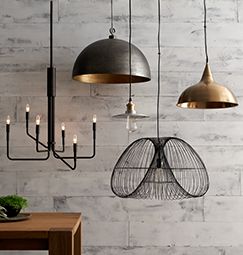 Lighting Ideas
for Your Home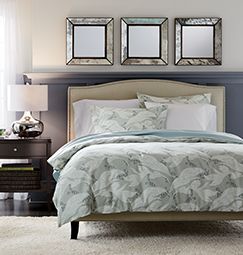 Design and Style
Bedroom Ideas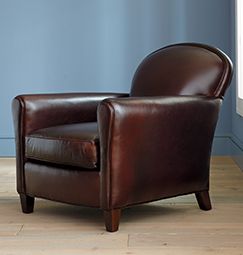 Tips for Buying
Leather Furniture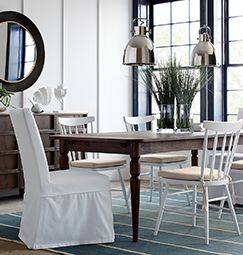 Dining Room
Ideas