Entertaining
6 Creative Labor Day Party Ideas
The summer fun doesn't have to end just yet. Labor Day, on the first Monday of September, is the perfect occasion to bask in the late summer heat one last time or revel in the refreshing first breeze of early fall. Because it's a national holiday, you can expect nearly all of your friends and family to be free, so gather everyone for a final celebration before you store away the patio furniture for the year. Here are some Labor Day party ideas to try.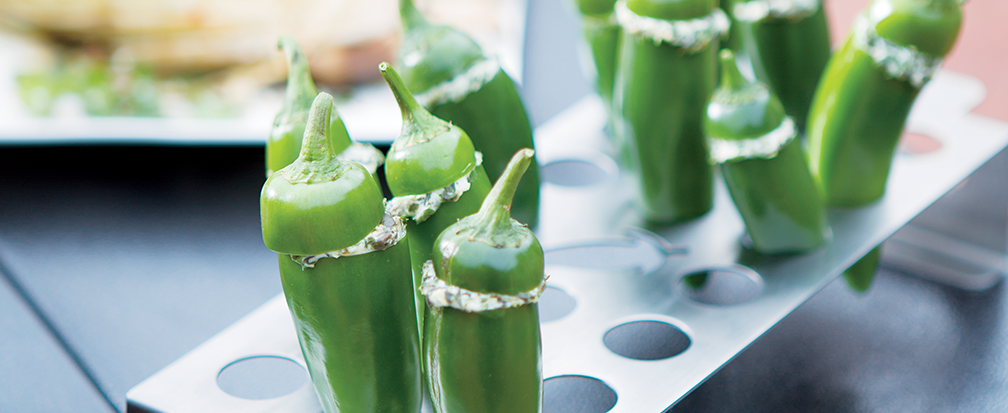 1
Throw a classic backyard cookout.
Like a more relaxed Fourth of July party, this gathering calls for decking out the patio and yard in patriotic reds, whites and blues. Put together a traditional grill menu of barbecue ribs, hot dogs and burgers, and set up a s'mores station for a toasty after-dark snack. Give the summertime a bright send-off and cap the evening with some small backyard fireworks and sparklers. Cover your table with a brightly-colored tablecloth, and secure it with clips or cords to prevent it from flapping in the wind. For a twist on the traditional Labor Day menu, try grilling homemade pizzas on a pizza stone.
2
Host a midday picnic.
Choose a start time that may seem earlier than usual—around noon, give or take an hour—and do lunch outside. Not only will this give you time to soak up some sun, but it means your gathering probably won't extend long into the evening, allowing you to celebrate and still turn in early. Your picnic menu can include bite-sized sandwiches, mixed fruit bowls, homemade sweet potato chips and a big chopped salad. Play up the theme: spread colorful blankets on the ground around the yard, set up low tables and use baskets to serve sandwiches and snacks. Fill a metal beverage tub with ice, and stock it with a variety of beverages, including sodas, water bottles, beers and lemonade. Keep your menu easy to prep by adding no-bake desserts for a sweet ending to the day.
3
Dress up in white for a formal outdoor dinner party.
Put your outdoor dining furniture to use for an elegant evening. Give the melamine a break and instead use your regular indoor dinnerware—bringing nice dishes outside the house raises the level of sophistication in your backyard space and gives the gathering an al fresco restaurant feel. You can still use the grill and work from a classic cookout menu; just alter the presentation to fit the formal dinnerware and decor. Focus on foods that require cutlery—steak, for example, and keep guests from piling all entrees and side dishes on one plate. Set the table with appetizer plates for bread and small bowls for salads, veggies or roasted potatoes. Decorate each place setting with cloth napkins made of summery fabrics, such as seersucker or linen. Also, encourage guests to dress all in white, since style experts traditionally say that Labor Day ends the acceptable season in which to sport the hue.
4
Set up a DIY food station.
This Labor Day party idea is all in the prep, leaving very little work to be done during the actual party. For a kabob station, roughly chop a variety of fruits, vegetables, meats and cheeses, arrange on a table and place next to it a couple of jars filled with skewers. Guests can create their own personalized kabob meal, hand off their skewer to the designated grillmaster and then nibble as they please. Prepare a couple of simple marinades for people to choose from, too—a soy-ginger glaze and an oil-based garlic-parmesan dressing, for example. Don't have a grill? Create a DIY panini bar, stocked with a variety of breads, fillings and toppings. Offer a homemade spread, such as pesto, and gourmet olives to elevate the meal.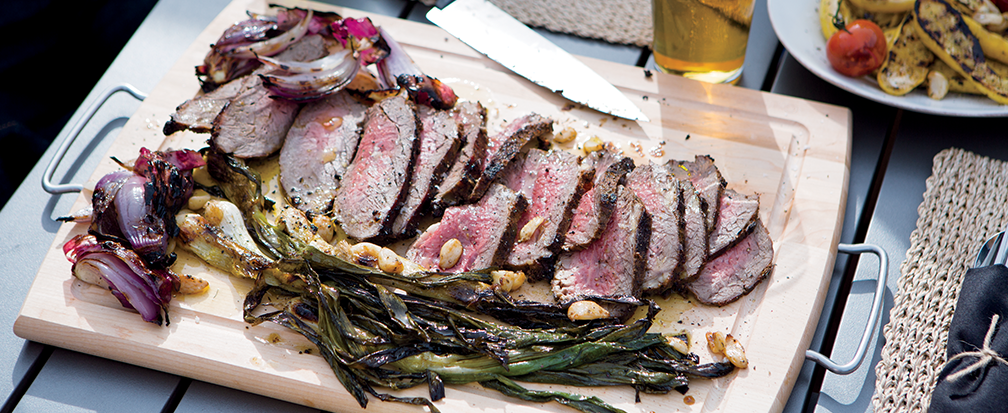 5
Host a field day for adults and children alike.
What better way to spend a national work-free day than to do the opposite of work—play?Set up a range of backyard games, from kickball to badminton and croquet. Backyard table tennis, bocce ball, badminton and horseshoes are great opportunities for couples to face off. Consider making your own outdoor twister game by spray painting colorful circles onto a large outdoor rug. Because the focus will be on the activities, keep the food and drink buffet-style. Set up a simple self-serve bar and keep easy-to-eat snacks out, like mixed nuts, crudités and chips with homemade dip.
6
Mix it up with a Labor Day brunch.
Unexpected for the event, a brunch is a great option for a party scheduled the day before a work day. Not everyone wants to stay out late the night before beginning their work week, and brunch won't go much past mid-afternoon. Incorporating patriotic colors in breakfast food couldn't be easier—think blueberry pancakes and feta-tomato omelettes. To ease the stress of prep work in the morning, prepare any casseroles or oven-baked dishes the night before and pop them in to cook before guests arrive. Screwdrivers, non-alcoholic fruit punch and other indulgences can also be prepared before the party. Just add ice in the morning and you're ready to go.
Whichever type of party you throw, remember to enjoy yourself and celebrate all the hard work you've put in over the last year. Cheers!
What are your Labor Day party ideas? Share your take using the hashtag #CrateStyle.
Back to Top