Holiday
Thanksgiving Table Setting Ideas,
From Casual to Formal
A beautifully set Thanksgiving table sets the stage long before the turkey appears. Set yours early so you're not in a rush when guests arrive—then bask in the compliments.
The basics for setting an inviting table are simple: each guest needs a plate, fork, knife and spoon, water glass, wine glass and napkin. From there, the tone of your Thanksgiving table depends entirely on the type of gathering.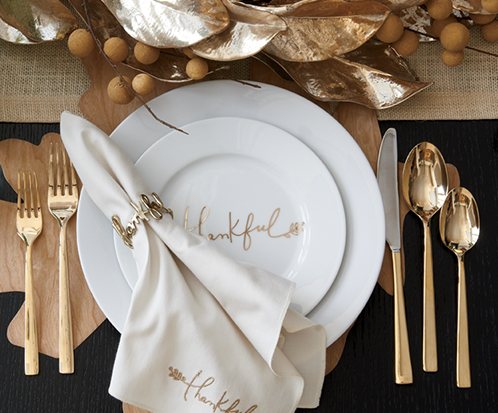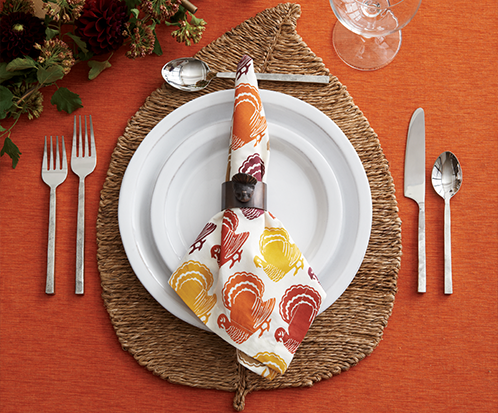 For A Formal Table Setting
Thanksgiving is the time to use your finest. Pull out the bone china dinnerware, set a full five-piece place setting and don't forget wine goblets and stemmed water glasses. White linens are traditional for formal meals (the light color puts the focus on the food), but any neutral-hued solid cloths will set the mood perfectly. Beautifully folded cloth napkins—either to the left beneath the fork or positioned atop the dinner plate within an elegant ring—are a must.
You can also get a formal look with all-white porcelain dishes and serveware. The appearance of a matched set will make your tablescape more refined.
For A Casual Thanksgiving Table Setting
Have fun with your Thanksgiving table decor: choose bold fall colors for your table linens, mix and match your dinnerware, use whimsical napkin rings, have stemless wine glasses stand in for water glasses, etc. Stick to one or two colors or patterns for an overall cohesive look.
Rather than serving each guest or making room for all the courses on your table, consider creating a buffet. Set the dishes on the sideboard and simply let your guests serve themselves.
More Festive Ways To Make Your
Thanksgiving Tablescape Unforgettable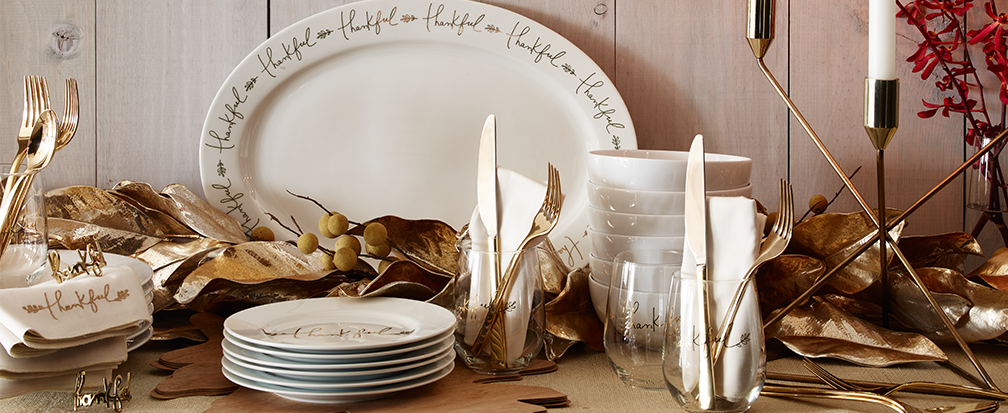 Craft a seasonal centerpiece
Let autumn's bounty guide your Thanksgiving table decor. Find supplies in your backyard or at the local farmer's market: branches, leaves, flowers and gourds are perfect. Mix in candles to cast a glow over your spread—just make sure they're unscented so your turkey's aroma prevails.
Get creative with your seating chart
Mini pumpkins with tags tied to the stem make great place card holders, even on a formally attired table. And you can extend their use—ask guests to write down what they're thankful for on the back of their place cards. Use ribbon and hole punch to hang the cards from an arrangement of birch branches or other fall branches so that everyone can see and share them.
Set a kids' table
Even if your main table is formal, this isn't the place for your fine dishes. Melamine dinnerware and paper napkins are just fine for the younger set. Don't forget to include your littlest guests with their own place cards, and add a small centerpiece for a seamless look.
Check out our Thanksgiving entertaining ideas for even more holiday inspiration.
View More Holiday Ideas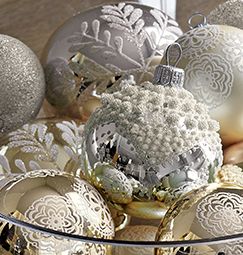 Decorate for the Holidays
Using Ornaments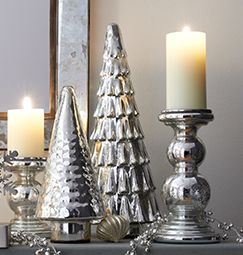 How to Decorate a
Mantel for Christmas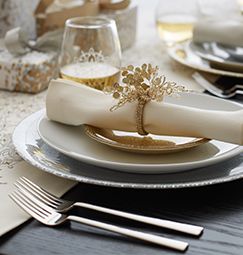 How to Decorate Your
Table for Christmas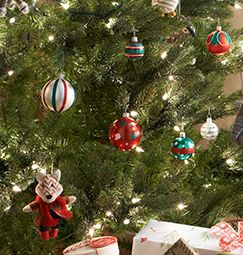 How to Decorate Your
Tree for Christmas