Peggy's Home Redesign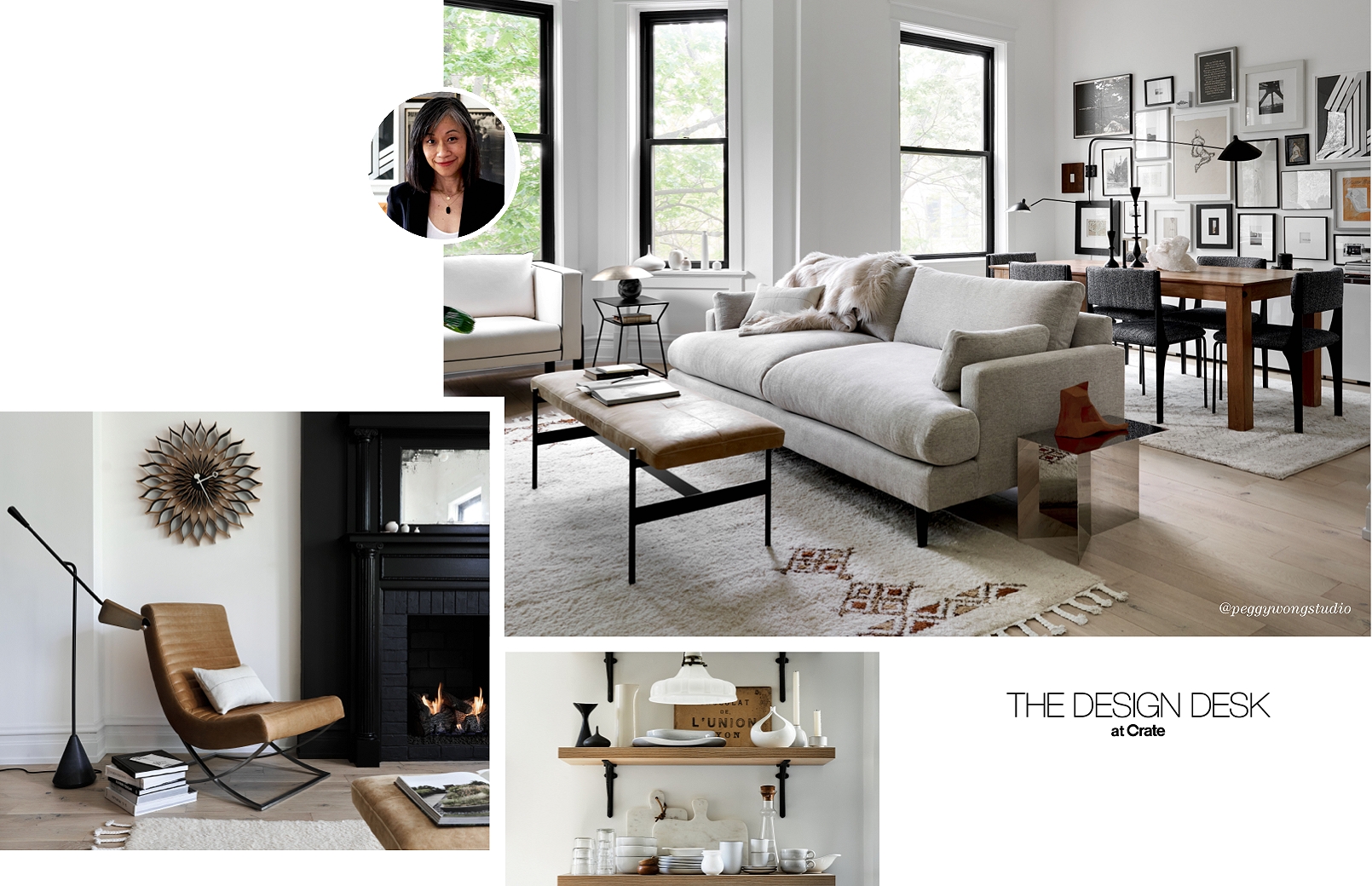 SHOP THE LOOK
a vintage
landmark home
made modern
The fresh rehab of a historic Chicago flat
became a blank canvas for creative director
Peggy Wong. See how our Design Pro Abbey
helped every step of the way.
Our Design Pros are ready with free professional
interior design services, from help choosing a fabric
to visualizing a totally new space.
Clearance $59.97

reg. $149.00

Final Sale

living room stunner

"I love this vintage fireplace
and mantel so much. We
picked out decor that made it
stand out even more."

— PEGGY

living room stunner

"I love this vintage fireplace
and mantel so much. We
picked out decor that made it
stand out even more."

— PEGGY

living room stunner

"I love this vintage fireplace
and mantel so much. We
picked out decor that made it
stand out even more."

— PEGGY

Clearance $79.99

reg. $119.00

fresh for the kitchen

"We wanted this space to feel
light, bright and airy. Perfect for
hosting, but also for cooking
dinner any random night."

— ABBY

fresh for the kitchen

"We wanted this space to feel
light, bright and airy. Perfect for
hosting, but also for cooking
dinner any random night."

— ABBY

fresh for the kitchen

"We wanted this space to feel
light, bright and airy. Perfect for
hosting, but also for cooking
dinner any random night."

— ABBY

the details, too

"Little moments helped bring all of our ideas together."

—PEGGY

THE PERFECT ACCENT TABLE

Peggy found just the right fit at
Crate and Kids.

ON THE SIDE

Leanne Ford's pedestal table?
Peggy couldn't live without it.

TAILORED COMFORT

Style and livability shape
her new space.

Set Savings $65.95

open stock $71.10
plan, style & see your space for free
Top