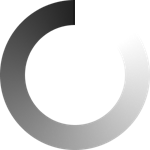 Beton Oval Concrete Coffee Table
Ends Today: 2x Rewards
Shop Similar Items In-Stock
French for "concrete," Beton takes its inspiration from plaster decorations that adorn many historic buildings. Molded into a flat-topped elliptical shape, the white concrete table is hand troweled with a textured pattern resembling mortared bricks. The smooth top continues the artisan story with slight imperfections that attest to the table's one-of-a-kind character. The Beton oval cement coffee table is a Crate & Barrel exclusive.


Beton Oval Concrete Coffee Table 52"Wx36.25"Dx16.15"H
Hand-troweled
Cement
Natural variations are inherent to cement curing process, making each piece unique
For indoor use only
Protect from moisture and heat; coaster use recommended
To avoid impressions left on the surface, do not leave objects on table overnight
Made in Vietnam
how to choose a coffee table
Shape
Find the one that fits your space without
looking over-or under-scaled
Size
The longer your sofa, the longer your
table should be. It's about balance.
Material
Who says it has to all match? A mix
of materials feels more curated